Welcome to Part 3 of our ongoing series of features leading up to the 2023 NHL Draft in Nashville. In case you missed the first two parts, we discussed both the fast risers and the free fallers in the rankings.

Today, we turn our attention to the must-have prospects. Every year, a group of prospects will start to fall at the draft for one reason or another. While that doesn't feel good in the moment for a prospect, it opens up opportunity for teams later in the draft to grab a player that could turn out to be better than where they were selected.
Related: 2023 NHL Draft Guide
In other words, when a certain prospect falls below a certain pick, teams should quickly line up to draft them due to the value in that selection. This year we have 10 prospects that teams must have by the time they leave Nashville. Normally, we don't highlight a projected franchise player and generational talent. But this is an exception given the circumstances surrounding him.
Matvei Michkov
Michkov's situation is well documented. But many project him to be the second-best player available in the draft. The fact that centers are projected to go in the top-three, he's going to make someone really happy who can afford to wait out his contract in Russia.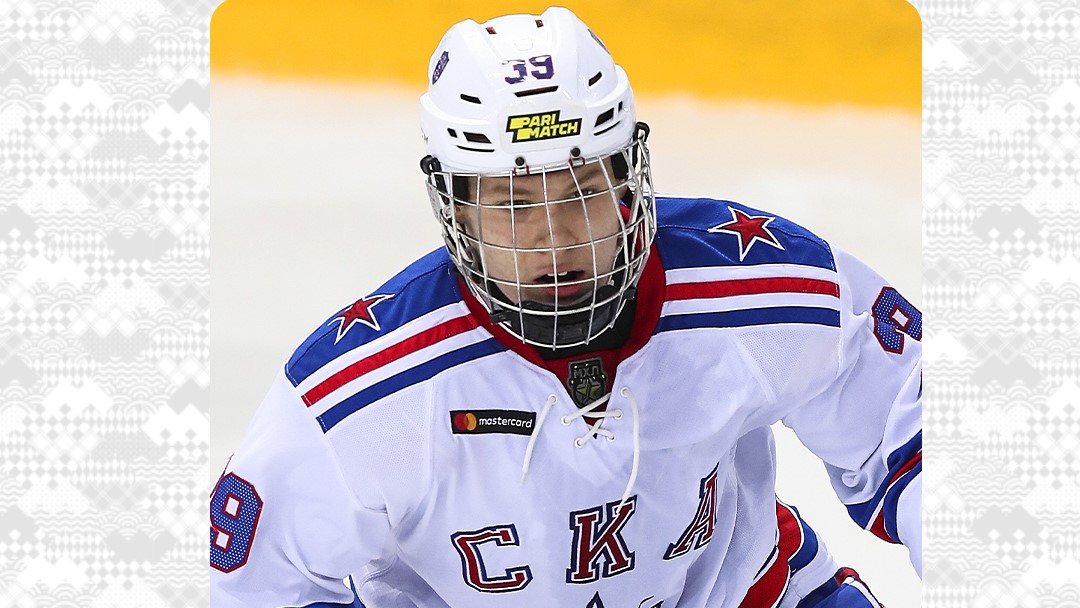 There's going to come a point where someone will realize the talent of Michkov is too good to pass up. Will the Sharks, Canadiens or Coyotes take a shot? Or will a team attempt to trade up? We're talking about a franchise player. If he starts slipping too far, teams must find a way to get him. He will be the early story of the draft.
Oliver Moore
It was crazy how good this year's version of the U.S Program was. While Will Smith and Gabriel Perreault got the attention due to their scoring, it's Moore that has some scouts excited that he might be the best of that bunch at the next level.
---
Latest News & Highlight
---
Centers who can carry the puck and make plays at a high rate of speed will get the attention of NHL teams. Moore could very well go inside the top-10. But if he slips out of that range due to teams targeting top defensemen, Moore becomes a must have. The value would be too good to pass up.
David Reinbacher
All of the buzz about this draft class is the top-end offensive talent available. Teams looking for a defenseman should look Reinbacher's way early.
Some consider Reinbacher to be the best defenseman available in this draft. He has the things you'd like to see from a top defenseman. He's 6-foot-2, can skate really well and can impact the game in all three zones. He's already played top minutes in the pros in Switzerland. If he somehow falls out of the top-10, smart teams will look to move up.
Andrew Cristall
Cristall seems to have split the scouting community. Some believe in his high upside playmaking while other have concerns about his size and if he can translate to the next level.
In today's game, if a player has plus skill, it's worth the risk. Teams late in the first round should be on notice if Cristall starts to drop. If he gets out of the first round, teams should move mountains to trade up for him.
Gracyn Sawchyn
Sawchyn is the kind of prospect that could get some late buzz as we approach the draft. He overcame injury to produce offense and help the Seattle Thunderbirds get to the Memorial Cup.
Sawchyn is a two-way center who can skate and can impact the game on all areas of the ice. His numbers don't pop off because of his limited role. When Dylan Guenther and Brad Lambert joined the team, Sawchyn's minutes were reduced. Despite that, he still produced. Many have him outside the first round. If this happens, he becomes a must have.
Tom Willander
While Axel Sandin-Pellikka has gained most of the attention, it's Wallinder that continues to show what he can bring at the next level on the blue line. He plays the game with a steadiness teams like to see.
Wallinder's skating stands out on tape. Teams looking for a mobile, steady defenseman outside of the first round should look his way. His upcoming time at Boston University should do wonders for his development.
Oliver Bonk
Bonk is another prospect who has the scouting community split. He enjoyed a great season helping London get to the OHL Finals.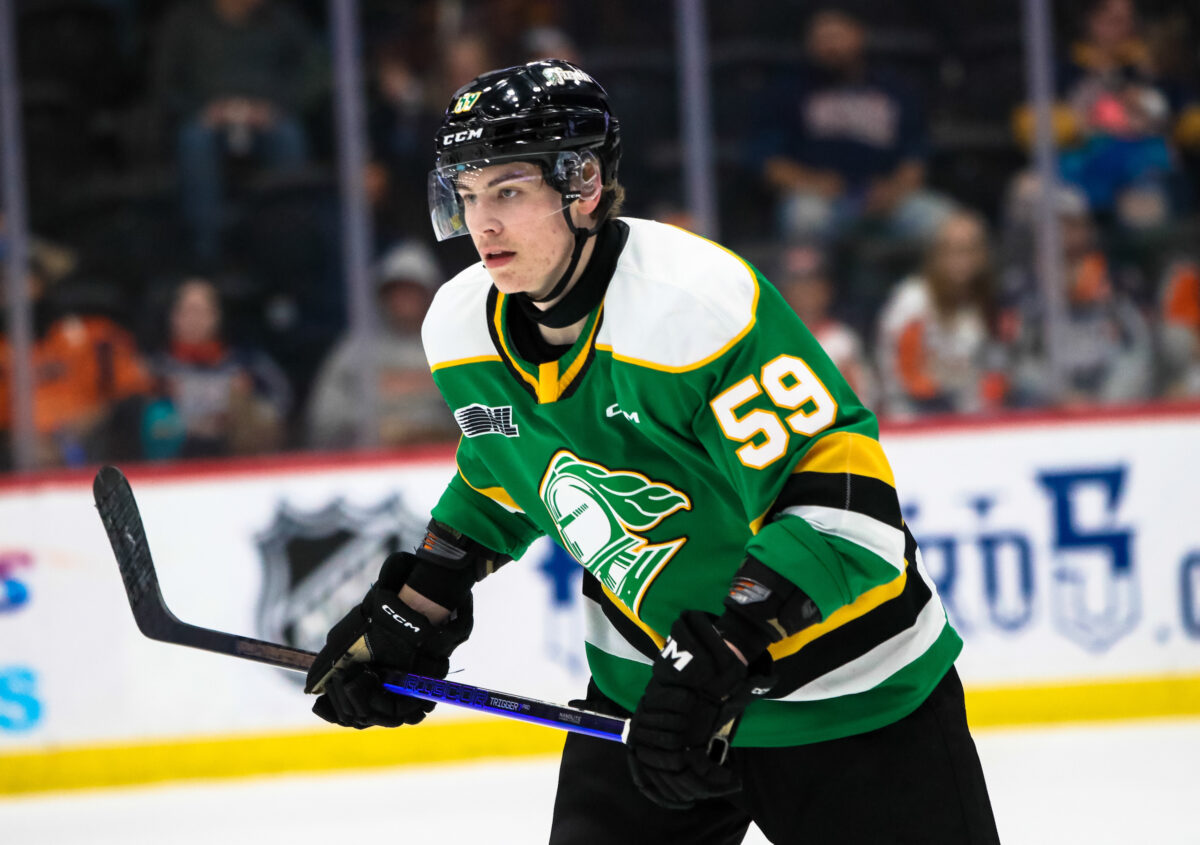 Bonk has everything teams like to see. He's smart. He plays a sound defensive game. And he has the NHL bloodlines being the son of former NHL'er Radek Bonk. There could be potential late first-round value with defensemen in this draft. Teams will benefit if he falls outside the top-50.
Carey Terrance
The theme is evident. If you are a fast center with offensive upside, teams will notice. Terrance continued to show improvement with each passing game with the Otters.
Terrance's ranking reflects partially the team around him. He's primed to play a top-six role with the Otters in 2023-24 and could outplay his draft ranking by a significant margin when it's all done.
Gavin Brindley
Are you interested in the talent of a lottery pick either late in the first round or anytime in the second round? Brindley is the player for you then.
Brindley is another example of an undersized player with a ton of skill. Adam Fantilli is the star at Michigan. But the only thing Brindley doesn't have that Fantilli has is an extra five inches of height. This will scare some teams off. However, it will draw smart teams in later in the draft.
Luca Pinelli
Yet another example of an undersized prospect who put up big numbers. On a loaded Ottawa 67s team, Luca, the brother of LA Kings' prospect Francesco, put up almost a point per game at just 5-foot-9.
While Pinelli is not the fastest skater, he makes up for it with the way he processes the game. He is a candidate to fall given his size. If it gets to round three and he's still there, Pinelli will make someone really happy.
That's out list. Which prospects are must have for you? As always, share your views in the comments or on social media. Stayed tuned for Part 4 of our series as we'll turn our attention to the NHL Combine and preview the event taking place the week of June 4-10 in Buffalo.