The Columbus Blue Jackets finalized their roster on Tuesday with 13 forwards, eight defensemen and two goaltenders. They can now turn their attention to Friday's season opener against the New York Islanders.
Before the games begin, we have questions. How will this season go? What kinds of things can we expect? What storylines are we following as the Blue Jackets' enter their 17th season in the National Hockey League?
We're glad you asked. With 23 players on the opening roster plus coach John Tortorella and management, we have 25 questions that will shape the course of the upcoming season. We will ask one question for each player, Tortorella and management. There is no shortage of storylines with this team.
The Goaltenders
1. Sergei Bobrovsky – We know his playoff struggles. But can Bobrovsky find overall consistency in his game?
You're probably thinking to yourself consistency? Bobrovsky won the Vezina. He was their most consistent performer all season. While all that is true, did you know he lost eight of his last nine starts last season?
We know the playoff struggles. But Bobrovsky struggled at the end of the regular season as well when the Blue Jackets tried to finish in the top two of the Metro. As Bobrovsky goes so go the Blue Jackets. Can he limit his slumps this season? That will go a long way in determining how these Blue Jackets do.
2. Joonas Korpisalo – Can Korpisalo earn more starts?
The Blue Jackets need more than 14 games from their number two goaltender. Korpisalo went just 7-5-1 in his 14 appearances in 2016-17.
Bobrovsky played and played during the winning streak. If the Blue Jackets hope to duplicate last season's success, Korpisalo must earn the trust of Tortorella and play well. The more the Blue Jackets can save Bobrovsky, the better. Good teams can run out two goaltenders that can win on any given night. Korpisalo must show he can win when called upon.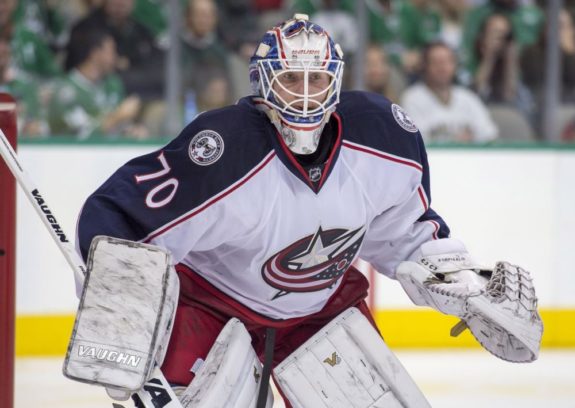 The Defense
3. Zach Werenski – How will he adjust when teams game plan around him?
When teams look to stop the Blue Jackets, they'll look straight at Werenski. Teams will target him. Teams will look to take him off his game. How will he respond to the extra attention? What adjustments will he make in his game?
4. Seth Jones – Will he become the next defensive superstar?
All of the tools are there. Can he take his play to the next level and become a superstar in this league? He does everything so well. But he has a lot more to give. How many steps forward will he take?
5. Jack Johnson – What does the future hold for Johnson?
Johnson is an unrestricted free agent after the season. He had arguably his best season to date last season playing with David Savard. Can he repeat this performance? Will that earn him a new contract given all the others the team must take care of in the next two seasons?
6. David Savard – Can he build from last season's success?
Savard broke out in a big way in 2016-17. He showed his ability to play as a shutdown defender. Can he continue his stellar play and add a little more offense? He's shown flashes of offense in the past. Is there another level in his game?
David Savard had a noticeable on-ice impact for the Blue Jackets last season. Can we expect more of the same? #CBJ https://t.co/ir9dVaWWB0

— 1st Ohio Battery (@1stOhioBattery) October 2, 2017
7. Ryan Murray – Can he prove he's a top-four defenseman?
Murray has been unlucky in his career to date. Playing as the fifth defenseman does limit his opportunity. Can he push his way into the top-four and prove the kind of player he can become?
8. Gabriel Carlsson – Will he stay in the lineup?
Carlsson is the sixth defenseman for now. There are two players on the roster that want his spot. Can he play well enough to stay in the lineup? Will he continue his great play from last season's playoffs?
9. Markus Nutivaara – Will he find his way back into the top-six?
Nutivaara had hip surgery in the offseason. He's ready to go but will find himself a healthy scratch come opening night. How will he handle this? Once he gets his turn, will he prove he belongs in the lineup every night?
10. Scott Harrington – Will he play at all?
Harrington is a pro's pro. He can play when called upon. When will he get his chance? Can he find a way to crack the top six as the eighth defenseman?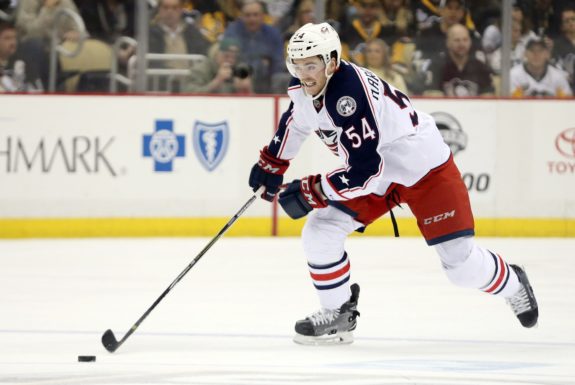 The Forwards
11. Artemi Panarin – Just how good will he be with new teammates?
He had great teammates in Chicago. He thrived with them. Can he now show the same dynamic play away from the likes of Patrick Kane? Can he make Wennberg and Atkinson better? Can he control himself when trying to do too much?
12. Alexander Wennberg – Is he the Blue Jackets number one center of the future?
He enjoyed a great start to last season but then faded down the stretch as teams weren't surprised by him. Will he find a new element to his game? Will he shoot the puck more? Do the Blue Jackets have a number-one center in the making?
13. Cam Atkinson – Can Cam show consistency in his game?
Atkinson is a streaky scorer. Once he gets rolling, he's hard to stop. Can he start from game one and keep up a consistent level from the beginning? Will he find chemistry with Wennberg and Panarin?
14. Sonny Milano – Will he keep things simple when nothing else is available?
The offense is undeniable. Will he keep to his word and play defense as well? Will he simplify his game if a play is not available? Can he restrain himself in key moments?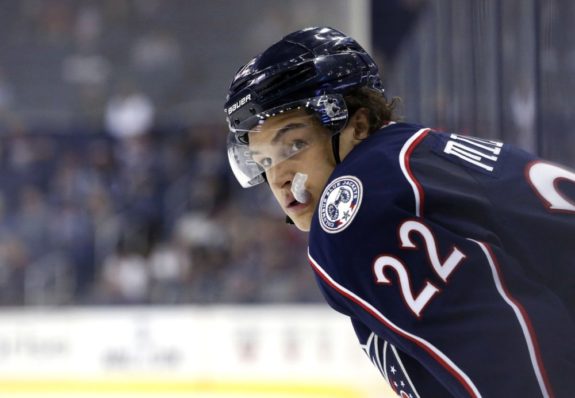 15. Nick Foligno – Can he play center for a full season?
Foligno can play anywhere in the lineup. Can he play center at a level that we forget about Matt Duchene? Can he help Milano and Bjorkstrand become better players while he learns how to play center full-time?
16. Oliver Bjorkstrand – Will he enjoy a good start to the season?
He has talent. He can dominate stretches of games. But can he get off to a better start this season? He started slow in 2016-17 and found himself in the AHL in no time. Did he learn from last season's experience?
17. Pierre-Luc Dubois – Can he replace what the team lost in scoring?
We know he will start on the wing. What can we expect from him on the offensive end? He's projected to start on the third line with Dubinksy and Calvert. Can that line replace the missing offense from Scott Hartnell and Brandon Saad?
18. Brandon Dubinsky – How effective will he be at the start?
He played in one preseason game. He's recovering from wrist surgery. Can he play 100% from the drop of the puck on Friday? How will he feel after a physical game? Will he make Dubois a better player? Can he stay on the third line all season to balance the lines?
19. Josh Anderson – What will we get from him after missing training camp?
He has his contract. What kind of shape is he in? How many games will he miss at the start? How long will it take for him to catch up from missing camp? He has many questions, but the upside is good.
Torts, on Josh Anderson finally signing: "I have no feelings." #cbj

— Adam Jardy (@AdamJardy) October 3, 2017
20. Matt Calvert – Is this his last season with the team?
Calvert is the most tenured Blue Jacket. Is this his last season? Can he give more offense from the bottom-six? Will he do enough to stay with the team beyond this season?
21. Lukas Sedlak – Will he get to the next level in his two-way game?
He played well down the stretch before his injury. The team missed his presence in the Penguins' series. Can he take his two-way game to another level? Will he add enough offense to offset the loss of Hartnell and others?
22. Markus Hannikainen – Will he stay in Columbus all season?
He was one of the last players to make the roster. He has a one-way contract. Can he do enough to stay with the Blue Jackets all season? Will we see new levels of speed and energy in the bottom-six?
23. Zac Dalpe – Can he continue his strong play from training camp?
He took advantage of his opportunity and earned a spot on the team. Can he keep that level of play up? Will he give more offensively? How will he stay on the team all season?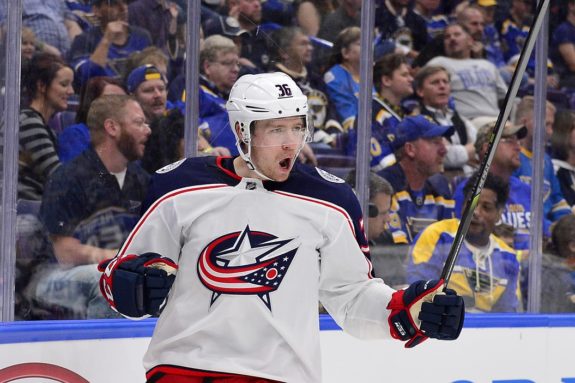 Coach & Management
24. John Tortorella – How patient will he be with such a young lineup?
The Blue Jackets are the youngest team in the league according to NHL Numbers. Tortorella demonstrated patience with a young team last season. Will this continue? Will he make quicker decisions about the lineup if someone struggles? How much error will he tolerate?
25. Jarmo Kekalainen/John Davidson – Are they all-in like they said they were during the offseason?
They will do anything to improve their club. Will they stay aggressive throughout the season to chase the Cup now? How active will they be at the trade deadline? Will they trade pending UFA's in season knowing what's coming in two years? Is this team all-in now?
This is what we will have our eyes on. Now it's your turn. What are you watching for? Which players have the most pressure on them? How will this season play out? The fun begins Friday. Enjoy the season everyone.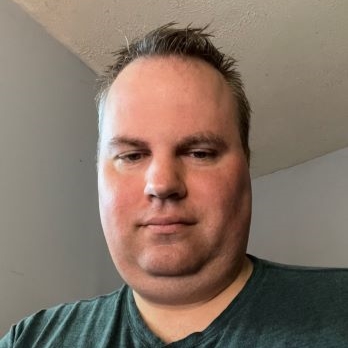 I am a fully credentialed writer who covers the Columbus Blue Jackets, Cleveland Monsters and Erie Otters as well as the Ontario Hockey League and NHL Draft. The 2022-23 season will mark nine seasons with the Hockey Writers. I am also the site's Credentials Manager. Please take note of the updated Twitter handle: @mark_scheig.