We are finally reaching that time of the year when everything matters the most; each game, shift, and effort ultimately determines success or failure. Regardless of whether you are an avid fan or casual watcher, there is something special about the spirit of playoff competition that brings out a player's true nature.
There are instances where a player rises above their past experiences or statistical history and provides far more value than what their paycheck might signal. That's when things get entertaining, and this year's playoffs have been exciting, to say the least. To quote one of the best movies of all time: "Are you not entertained?"
In the playoffs, regardless of the sport, fans look to see which players stood out the most and carried their team to glory. While we are still only halfway to the Cup, it is never too early to discuss who is noteworthy.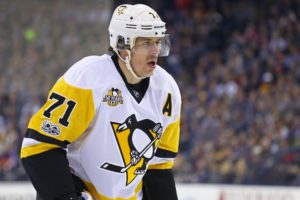 Malkin is the points leader, therefore, he would be an obvious choice. Pekka Rinne is carrying the Predators into new territory and leads the league in every important goalie category, so let's not even bother bringing him up either. Damn, too late. But while we're on it, his GAA of 1.37 and SV% of .951 are light years ahead of the other goalies, and anyone worth comparing to him is no longer in the playoffs.
I'm not talking about players like Getzlaf either, who has had a strong postseason and isn't necessarily flying under the radar when it comes to the Conn Smythe discussion. Instead, let's look at the following guys who should have earned the most attention in voting for the prestigious award.
Marc-Andre Fleury – Pittsburgh Penguins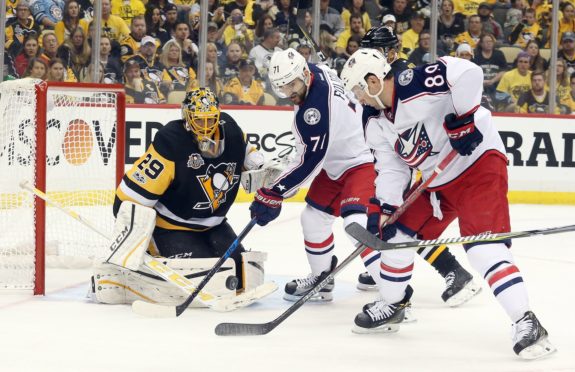 It's hard to label Fleury a backup goaltender, but that's what he was during the season with the Penguins. And it is no secret that he was slated to start on the pine come playoff time, however, an injury to Matt Murray in the warm up of their first game against Columbus propelled Fleury into what is one of the most captivating stories of the playoffs.
Not only is he coming off a 29-save shutout in Game 7, Fleury is an astonishing 6-0 in Games where he has faced at least 35 shots this postseason (3-0 against the Capitals), which proves that he has excelled under pressure and has carried the Pens on his back. His SV% is a respectable .921, especially considering he played against the Blue Jackets and Capitals who finished 6th and 3rd respectively in the Goals For category during the regular season. Did I mention the shutout against that same team who finished 3rd in Goals For in the regular season? In Game 7 on top of that?
Besides journeyman Trevor Daley and the offensive minded Justin Schultz, Pittsburgh's defensive group is extremely suspect. Add the fact that the Capitals had the second best Corsi % of the playoffs with 54.91%, and it's fair to say that the Flower is blossoming at the right time.
Jakob Silfverberg – Anaheim Ducks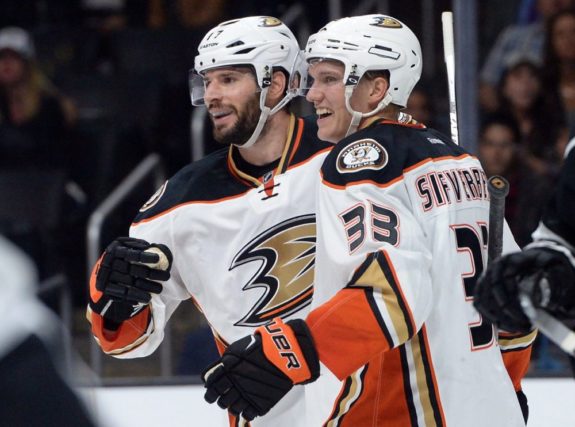 Silfverberg sits 9th amongst players still in the playoffs in Corsi For with 58.58% and his Goals For comes in nicely at 65.22%, a valuable stat given that goals are important come playoff time. Silfverberg is tied for 3rd in the postseason in goals with 7, and he has found a niche for scoring big goals at the best possible time with 2 GWGs (1 of which came in overtime).
Due to Corey Perry's down year (19G, 34A in 82 games), the Ducks separated the famous Perry-Getzlaf duo at the end of the season and into the playoffs, only recently reuniting the two. While he had been reaping the benefits of playing with Getzlaf, Silfverberg has recently spent most of his time with Kesler and Cogliano. Though their line has been propelled into a defensive role, Silfverberg just can't seem to stop scoring.
Increased power-play opportunities and benefitting from the overall extra ice time, Silfverberg is proving that he can be counted on to produce. Taking Game 7 as a small sample size, the Cogliano – Kesler – Silfverberg line was on the ice 20% of the time, leading the way for Anaheim.
The playoffs are all about grinding, winning the small battles, and firing pucks on net and Jakob trails only Alex Ovechkin for the most shots on goal during the playoffs with 46. That goes to show that his speed has been difficult to handle for both the Flames and Oilers and gives the Ducks a much-needed jolt to their aging group of forwards.
Erik Karlsson – Ottawa Senators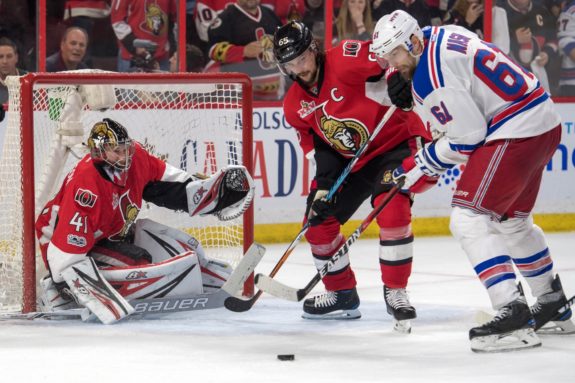 Did you really expect to get through this article without hearing about how Erik Karlsson is single-handedly doing it all for the Senators? I hope not because if you have watched any of the Senators' games since the second week of April, it is easy to see just how everything runs through him.
Not only should he get more Conn Smythe attention, we also wrote about how he deserves to win the Cup. He has been making plays since coming into the league and it is safe to say that his hair isn't the only smooth part about him. His leadership and presence on the ice during these playoffs that have put him on a pedestal. As mentioned, timing is everything, and Karlsson has been every bit as key as one would imagine.
The downside? People have come to expect this of him which has taken away from his brilliance. He has 1 GWG and two assists in the five overtime games the Sens have played. He also had the primary assist on the only goal of a 1-0 win over the Bruins in Game 4, helping the Sens take a 3-1 stranglehold on that series.
The best argument, though, is that his GF% is a very impressive 66.67% coupled with an average ice time of 28:56 per game. If two-thirds of all goals scored while you are on the ice are in favor of your team and you are leading the playoffs in time on the ice (347:20 total), there is a great chance that you will win. If head coach Guy Boucher could leave him on the ice permanently, I'm sure he would.
*All Stats are calculated based on at least 100 minutes played in the playoffs.