Three Takes is a column that explores the world of the Columbus Blue Jackets and offers strong insights into the team and what to watch for. Have a strong take to share? Feel free to leave your comments below or tweet me anytime @THWMark.
Take One: David Clarkson Will Be Good
So what are we going to see with David Clarkson this season? This is likely the most asked question among Blue Jackets fans. Many are still stunned that this trade even took place. Many have expressed concern because they expect a repeat of what happened in Toronto. While we likely won't see 30 goals in a season from him, it is reasonable to expect him to put forth a solid season.
What exactly would entail a solid season from him at this point? If we ignore the 30-goal season, Clarkson scored 17, 11, 12, and 15 goals for the Devils before signing in Toronto. That's just under 14 goals per season. But we need to dig deeper than that to see if this can continue.
From 2008 to 2010, according to his HERO chart, he played third-line minutes, but produced goals and points like a second-line player. It is worth noting that Clarkson spent a good deal of time on the power play. This helped him somewhat in his production numbers.
Now here is what's interesting. Clarkson's goals/60 over a three-year span has never dropped below third-line production. His point production has dipped, thanks to a drop in assists/60. But his possession numbers have improved since his days in New Jersey. Take a look at these two charts. The first shows Clarkson's production from 2008 to 2010. The second shows his production from 2013 to 2015.
If you consider that Clarkson is likely playing on the bottom six, these charts are encouraging. In training camp, Clarkson skated with Matt Calvert and Gregory Campbell. This is a solid fourth line that could potentially chip in some offense.
We can't look at Clarkson through the lens of his contract. Paying $5.25 million to a potential fourth-line player is not a good look. But this is an entirely different situation given that the money tied to Nathan Horton was dead otherwise. At least the team now has someone they can use.
Scoring 10 goals and stabilizing the fourth line is an upgrade from someone who can't play. He doesn't have to be great. He just needs to play steady. He's in a better situation now to do this. At the end of the day, the Blue Jackets will like what they get from Clarkson.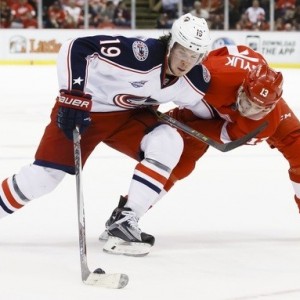 Take Two: Columbus Has Among NHL's Best Group Of Forwards
Clarkson is likely a fourth liner. Cam Atkinson, if we see the lines from training camp, is a third liner. Scott Hartnell, who racked up another 20-goal season, is likely a third liner. This is bad news for the rest of the NHL.
But this is great news for the Blue Jackets. Never before in their history have they had this kind of forward depth. This is the real impact of Brandon Saad's acquisition. The other three lines are better as a result. Based on training camp, this is how the forward lines look:
Saad-Johansen-Foligno
Jenner-Dubinsky-Bourque
Hartnell-Wennberg-Atkinson
Calvert-Campbell-Clarkson
Saad and Johansen are primed for a huge breakout season as the next great duo. The duo of Boone Jenner and Brandon Dubinsky will make life miserable for opposing lines. The bottom six could present matchup problems that the Blue Jackets can take advantage of. If they can stay healthy, this group can compete against anyone, bar none.
Take Three: Special Teams Will Be Special
The power play was already good before Saad's arrival, as the Blue Jackets finished fifth in the league last season. The penalty kill is where the team will get a major boost. Newcomers Saad and Campbell are both excellent penalty killers. Adding them to the likes of Foligno, Calvert and others only makes them better.
The Blue Jackets gave up 250 goals last season, thanks in part to their 23rd-ranked penalty kill. Injuries were partly to blame, especially early in the season. The penalty kill got better as the year went on, but still finished in the bottom third of the league.
At worst, this group is a middle-of-the-pack unit. They have the upside to finish as a top-10 penalty-kill unit. Couple that with their already potent power play, which finished at 21 percent last season, and you have the potential of a major breakout season.
For those that follow the Blue Jackets, their impending success shouldn't surprise you. For others that don't think the Blue Jackets will do anything this season, they will surprise you. The pieces are in place. It's now just a matter of staying healthy and executing. Most of this group had both a 10-1-1 and 15-1-1 stretch at different points last season. They've gotten better. Don't be surprised if you see the Blue Jackets deep in this season's playoffs. We surely won't be.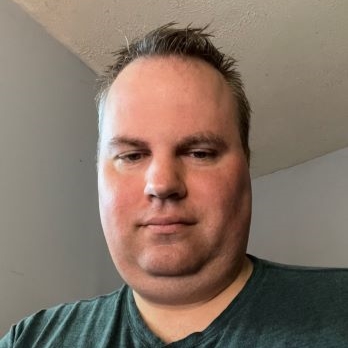 I am a fully credentialed writer who covers the Columbus Blue Jackets, Cleveland Monsters and Erie Otters as well as the Ontario Hockey League and NHL Draft. The 2022-23 season will mark nine seasons with the Hockey Writers. I am also the site's Credentials Manager. Please take note of the updated Twitter handle: @mark_scheig.