It happens almost every single trade deadline. A team is hurting badly in one area of the game. That team will go out and make ridiculous overpayments for players who fill that role and nothing more. It's that deal that makes you go "I get why they did it, but they gave up that for THAT?" It almost never fails. We may have already seen one of these deals take place this season.
There are three roles that seem to get the most over-payments every season. Let's get into it.
The Aging Point Producer
Your team is pretty good, but they could really use another playmaker or goal scorer to really put them over the top. They need a producer to take them on a deep playoff run. Nobody is giving up a young sniper at the deadline, but what about that older guy? He will be an unrestricted free agent after the season and he is still producing well.
Because if we know anything, we know the older guys produce at the same rate for games 80-100 and games 1-60.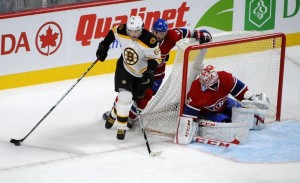 Last season, the Detroit Red Wings went out and added Erik Cole in a trade with the Dallas Stars. He ended up not playing in the postseason due to an unfortunate spinal injury that may force him to retire. While there was obviously no control over what happened there, he wasn't producing at a rate that warranted what the Red Wings gave up for him. They sent Mattias Janmark, Mattias Backman and a second round pick to Dallas. Backman is a promising young defenseman in the AHL and Janmark has scored 25 points in 61 games in his rookie campaign with Dallas.
In 2014, the Red Wings were at it again. They added David Legwand from Nashville for Patrick Eaves, Calle Jarnkrok and a pick. Legwand scored zero points in five playoff games and both Eaves and Jarnkrok have been successful in Dallas and Nashville, respectively.
The 2013 calendar year was the fun one. Let's look at some of this.
Bruins sent two prospects and a first-round pick to Dallas for Jaromir Jagr, who had 10 assists and no goals in 22 playoff games. Not the worst but definitely an over-payment.
Canucks sent Kevin Connauton and a second-round pick to Dallas for Derek Roy, who had one assist in four playoff games.
And then one more. The mother of all bad trades. The Washington Capitals sent Filip Forsberg to Nashville for Martin Erat and Michael Latta. Oof.
It will almost certainly happen again this year. Shane Doan anyone?
The Defensive Defenseman Who is Only Defensive Because He Can't Skate Anymore
This might just be the season where this deal dies. The modern-day "defensive" or "shut-down" defenseman is no longer just a big guy who doesn't produce points. He has to be able to skate, have strong possession numbers and be a good puck-mover.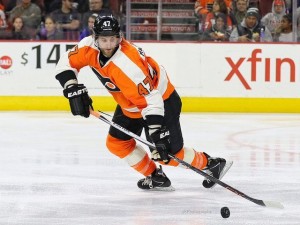 Last season, the Penguins traded Simon Despres for Ben Lovejoy. Pittsburgh's general manager Jim Rutherford has actually publicly admitted it was a bad move.
The year before that, the Flyers gave up a second-round pick, a third-round pick and a prospect for now-AHL defenseman Andrew MacDonald.
And then in 2013, we once again arrive at the fun one. The Penguins (once again involved), traded two second-round picks for the immobile Douglas Murray. Murray had two points in 15 playoff games and posted a 42.7 Corsi-for-% at even-strength. Two second-round picks. Incredible.
All of these mistakes could and should have been seen coming. So before you go after the Hal Gills and Douglas Murrays of the world, maybe have a look at some puck-movers first.
The Faceoff/Penalty-Kill Specialist
This is the one that truly baffles me. Teams will give up some really high draft picks and really good prospects for a guy who will win four percent more face offs and maybe kill an extra penalty or two for them.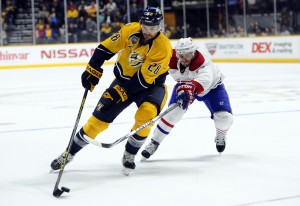 The shiny penny of this category is Paul Gaustad, who was traded to the Predators for a first-round draft pick in 2012. Nashville gave up a first-round pick for Gaustad to play less than nine minutes a game in 10 playoff contests that season. He put up two points, had an even-strength Corsi-for-% of 43.4 and gave up a ton of scoring chances while he was on the ice. He won an absurd 62.4 percent of his faceoffs though, so he did what Nashville wanted him to do. It's just what Nashville paid for some extra faceoff wins that is truly ridiculous.
Apparently they really enjoyed those faceoff wins because they have been paying Gaustad $3.25 million against the cap every year since then to put up similar numbers. Yikes.
Is Michael Grabner going to be the Gaustad of this season? Maybe.
Buyer Beware
Look, it's going to happen. It is what makes the trade deadline so fun. Rebuilding teams get a chance to stock up on picks and prospects and contenders get a chance to be disappointed by their acquisition come playoff time.
It simply makes for a fun NHL.
Jordan has been covering the Stars for The Hockey Writers since February 2015. He is originally from Iowa City, Iowa. You can follow Jordan on twitter @jordan_dix