One of the things that stood out to me about hockey when I was younger was the "Three Stars of the Game" after each game. It was, different, like everything in hockey was to me when learning the game. It was reminiscent of the "Hero & Goat" caricatures by the late, great Bill Gallo that I read in the NY Daily News after playoff games involving professional teams in New York.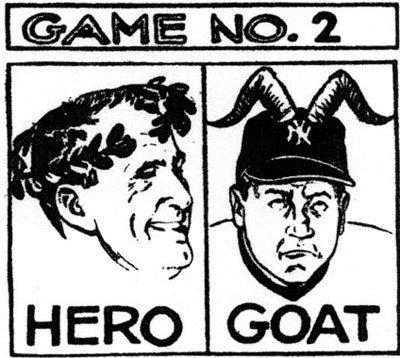 Needless to say it was a bit surreal being able to one day actually vote for the three stars of the game sometimes while covering New Jersey Devils games. The 2016 Stanley Cup Final is now underway between the Pittsburgh Penguins and the San Jose Sharks and for the duration of the series in this space we will take a look at who we thought were the three stars of each game.
2016 Stanley Cup Final
Game 1: Pittsburgh 3 San Jose 2 – 3 Stars of the Game
Game 2: Pittsburgh 2 San Jose 1 (OT) – 3 Stars of the Game
Game 3: San Jose 3 Pittsburgh 2 (OT) – 3 Stars of the Game
Game 4: Pittsburgh 3 San Jose 1 – 3 Stars of the Game
Game 5: San Jose 3 Pittsburgh 2 – 3 Stars of the Game 
http://gty.im/539763436
#3) Martin Jones, San Jose:
This game and this series could have been over a lot sooner if not for the heroics of Jones, who was easily the Sharks' best player in the Stanley Cup Final. Jones was jonesing again in Game 6 and it looked like for a while that he might steal another game for San Jose. But his defenders lost track of two very important players on the eventual Cup-winning goal and despite only giving up two goals he was the hard luck loser. For the sixth straight game Jones held the high-powered Penguins under three goals.
Thank god Jones let up that Dumoulin goal before going into brick wall mode again

— Meesh (@HockeyMeesh) June 13, 2016
WHAT. pic.twitter.com/5iukqFi73P

— NHL on NBC Sports (@NHLonNBCSports) June 13, 2016
#2) Sidney Crosby, Pittsburgh:
The game's marquee player was flying all night and had a hand in two of the three Pittsburgh goals in the eventual Cup-clinching game. Crosby eventually and somewhat controversially won the Conn Smythe Trophy (I would have voted for Matt Murray as it is awarded to the best player in the entire playoffs, but that's a discussion for another time) and it's hard to argue the impact that no. 87 has on a game or series. Those of us out east were led to believe the Sharks defense was pretty stout, but they often looked silly trying to defend Sid the former Kid.
There are no words. pic.twitter.com/QTyjSLB31x

— Pittsburgh Penguins (@penguins) June 13, 2016
With 19 points (6G-13A), your 2016 Conn Smythe winner is, Sidney Crosby! pic.twitter.com/Intt6grdz0

— Pittsburgh Penguins (@penguins) June 13, 2016
#1) Kris Letang, Pittsburgh:
When Trevor Daley went down last round, the Penguins demise was being written. But Letang led a rather green group of defenders and was still one of the most important players on the team. It seems that as Letang goes, so goes Pittsburgh and in Game 6 Letang had a monster shift after Logan Couture had tied the game and in just 1:19 he gave his team the lead again. A lead that lasted the entire game and will forever be remembered as the goal that won the 2016 Stanley Cup for the Pittsburgh Penguins.
Per @NBCSN Letang joins Gretzky, Beliveau and Milt Schmidt as players with points on winning goals in all 4 games of #StanleyCup final

— Eric Hornick (@ehornick) June 13, 2016
These are the moments. pic.twitter.com/iBp7gTJF2M

— Frank Seravalli (@frank_seravalli) June 13, 2016
Letang now has points in 3-consecutive games (1G-2A) and 5 points (1G-4A) over his last 6 games.https://t.co/EjNge0g6Qx

— Pittsburgh Penguins (@penguins) June 13, 2016
3-Stars Final Standings:
Joe Pavelski (SJ): 17
Phil Kessel (Pitt): 12
Martin Jones (SJ): 12
Brian Elliott (StL): 11
Sidney Crosby (Pitt): 11
Nikita Kucherov (TB): 9
Braden Holtby (Wash): 8
Victor Hedman (TB): 8
Troy Brouwer (StL): 8
Tyler Johnson (TB): 8
Matt Murray (Pitt): 8
Andrei Vasilevskiy (TB): 7
Nick Bonino (Pitt): 7
Logan Couture (SJ): 7
Kris Letang (Pitt): 7
David Backes (StL): 6
Michal Neuvirth (Phil): 5
John Tavares (NYI): 5
Pekka Rinne (Nash): 5
Patric Hornqvist (Pitt): 5
Ben Bishop (TB): 5
Carl Hagelin (Pitt): 5
Joel Ward (SJ): 5
Evgeni Malkin (Pitt): 5
Alex Ovechkin (Wash): 4
Brent Burns (SJ): 4
Thomas Hickey (NYI): 3
Antti Niemi (Dall): 3
Artemi Panarin (Chi): 3
TJ Oshie (Wash): 3
Radek Faksa (Dall): 3
Mike Fisher (Nash): 3
Kari Lehtonen (Dall): 3
Robby Fabbri (StL): 3
Ondrej Palat (TB): 3
Tomas Hertl (SJ): 3
Ryan Callahan (TB): 3
Jason Garrison (TB): 3
Bryan Rust (Pitt): 3
Connor Sheary (Pitt): 3
Joonas Donskoi (SJ): 3
Roberto Luongo (Fla): 2
Tanner Pearson (LA): 2
Frederik Andersen (Ana): 2
Mikko Koivu (Minn): 2
Sami Vatanen (Ana): 2
Shane Prince (NYI): 2
Shea Weber (Nash): 2
Trevor Daley (Pitt): 2
Patrick Sharp (Dall): 2
Viktor Arvidsson (Nash): 2
Jason Spezza (Dall): 2
Kyle Brodziak (StL): 2
Marc-Edouard Vlasic (SJ): 2
Brian Boyle (TB): 2
Reilly Smith (Fla): 1
Corey Crawford (Chi): 1
JT Miller (NYR): 1
Craig Smith (Nash): 1
Jason Pomminville (Minn): 1
Jonathan Drouin (TB): 1
Jason Demers (Dall): 1
Thomas Greiss (NYI): 1
Matt Cullen (Pitt): 1
Alex Pietrangelo (StL): 1
Colin Wilson (Nash): 1
Alex Steen (StL): 1
John Carlson (Wash): 1
James Neal (Nash): 1
Paul Stastny (StL): 1
Valtteri Filppula (TB): 1
Jay Bouwmeester (StL): 1
Joe Thornton (SJ): 1
Ben Lovejoy (Pitt): 1
Melker Karlsson (SJ): 1
Dan Rice is in his 9th year of reporting for THW & has covered NJ Devils home games for 15+ years at various websites. He began his journey working for legendary broadcaster/writer Stan Fischler from 2002-04 & completed an internship at the ECHL; he also has been writing features for the NWHL (nwhl.zone) website since 2016.