Christopher Ralph is a hockey writer with a focus on prospects and the entry draft, as well as the Leafs' correspondent here at THW.
"Full Potential" Prospect Profile:
Please "Click Here" for "Notes Up Front" and the "Legend" for various topics covered below, as well as a running live updated NHL 2009 Draft rankings.
39. Ryan O'Reilly – Varna, ONT – 6'1″ – 205 lbs – OHL – Erie – C
One-Timer: O'Reilly, who's brother Cal suits up for the Nashville Predators, was a point per game player this year in the OHL. He basically is your do-it-all forward and a great team player. The only thing that might hold Ryan back is his skating, even though some scouts have described it as adequate.  He's likely able to overcome any deficiencies with his hockey IQ. He was close to a point per game player in Erie of the OHL this year.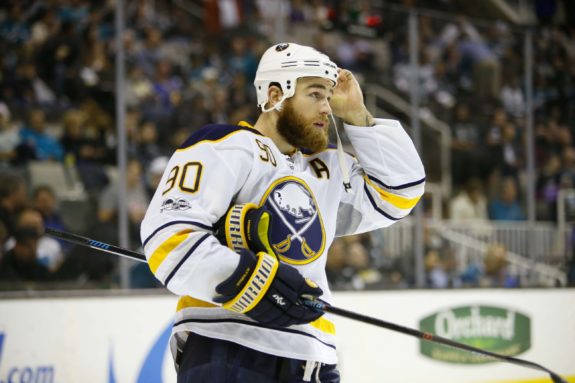 NHL Player(s) Comparison: Daymond Langkow
Bio/Interview Links:
http://www.matchsticksandgasoline.com/2009/6/18/913777/scouting-the-09-draft-ryan-oreilly
http://www.hockeysfuture.com/articles/10932/2009_prospects_ryan_oreilly/
Scouting Combine Performance:
Gare Joyce observed O'Reilly helped his cause in talks with teams . In fact, O'Reilly didn't have to talk too much as he was amongst the players singled out by other kids as their favourite teammates from national sides.
TSN staff reported: "Ryan O'Reilly had a fantastic workout, excelling in everything – he had a good vertical, he was solid on the bike, great on the bench press and seems overall to have more of a mature body than most of the other players in attendance. He is physically stronger than the vast majority of players that have been seen already."
THN's Ryan Kennedy stated: "Always a little underexposed due to his playing in Erie, O'Reilly is nonetheless a great talent who has consistently put up points on Otters teams that don't boast big-number scorers. His combine work was exemplary."
International Tournaments: Ryan notched 5 points in 6 games at the WJC-U18s.
ETA = 2 years
Risk-Reward Analysis: Risk = 2/5   Reward = 4/5
NHL Potential: 2-way 2nd line center
Fantasy Hockey Potential: Offensive = 7.5-8/10   Defensive = 7.5-8/10
Other Rankings:
ISS: 52
CSB: 39-NA
TSN: n/a
THN: 39
Video Links: