Larry Murphy watched from the bench as 3ICE's leading scorer, Hank Crone, lined up at center-ice. The Patrick Cup Championship game came down to a winner-take-all shootout. A goal from Crone would clinch The Patty for Team Murphy. Crone skated towards the goal, outwaited Team Patrick's netminder and scored the golden goal. Just like that, Larry Murphy became a Patrick Cup Champion.
Murphy, a former player turned 3ICE coach, is an interesting story. Hall-of-Fame players fill the benches behind each team in 3ICE, coaching a game designed for pure offense. Murphy, a gifted offensive defenseman, understands all sides of the game. His coaching style translated well to his team, but he finds that playing on the ice is much easier than standing behind the bench.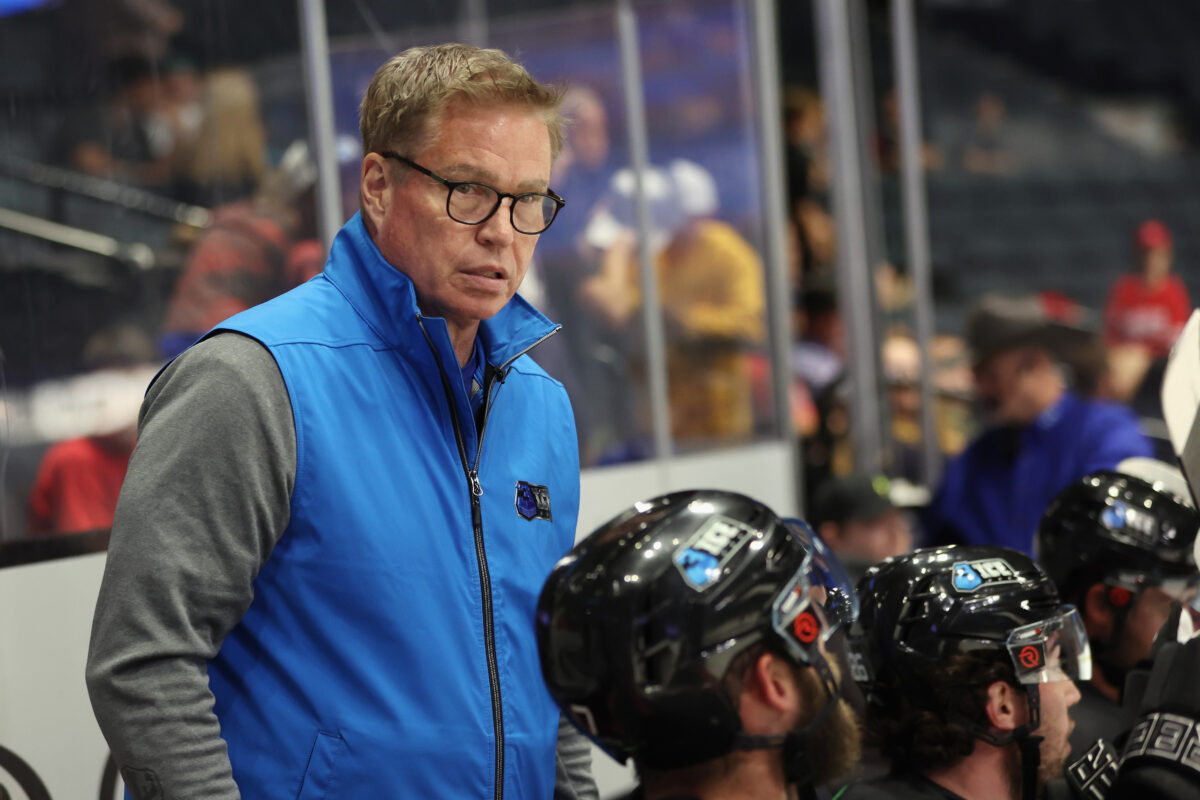 "It's much easier being a player," Murphy said. "It's an interesting dynamic to prepare the guys best as you can. Giving them the most insight, information, and direction possible. I had six guys to focus on in three-on-three. It's different coaching in 3ICE vs NHL, but it's an interesting dynamic, and players can become very tight. They rely heavily on each other."
Team Murphy's Chemistry
Team Murphy's ability to form chemistry quickly is a testament to their ability to work together and their head coach. The six-week season is a short runway to build as much chemistry as possible. Murphy understands that the way the league's designed, sometimes your chemistry may be poor at the beginning rather than it all clicking from the start.
"I was fortunate to have the right guys," Murphy said. "That's critical. My approach was to do the best job I could, giving them the best information and direction, but it's easier said than done. They played at a high level, which reflected well on me. These guys knew exactly how to play. You can coach your brains out, and if your players don't respond or have the ability, you're not gonna win many hockey games."
Murphy's team played for themselves and each other and was skilled enough to win. They nearly swept the second annual 3ICE Awards. Most notably, Murphy won Coach of the Year, Crone won Season MVP, and Eamon McAdam won Goalie of the Year and Playoff MVP. McAdam, in particular, stood out.
"I couldn't ask any more of the guy (McAdam)," Murphy said. "It was incredible how he found the extra gear. I didn't know it was possible. He complemented a tremendous season with a better championship."
His dominant Championship Weekend performance was some of the best hockey 3ICE has seen in its history. He allowed just one goal between the semi-final and championship games. McAdam did this in a league built for offense, where he was facing multiple dangerous chances a game. Everyone understood how great he was, especially his coach.
"He was the best goalie in the league," Murphy said. "In the playoffs, he was right at premium form. The guys realized that. To his credit, he did his part, too, and felt that the guys gave him a situation where he could excel. It was mutual admiration, appreciation for what everyone did. When they had some good chances, he shut the door."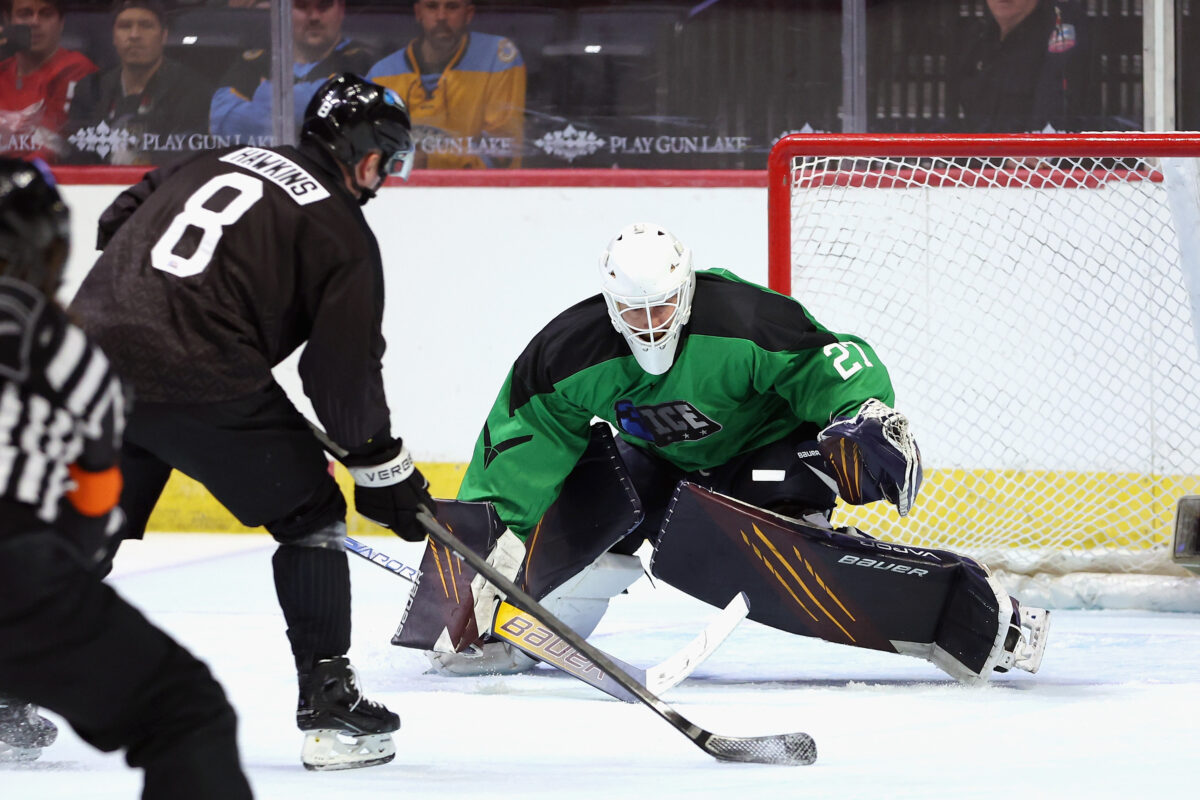 Murphy deserves credit too, even if he wants to take little. He curated a team that bought into his coaching style. With minimal roster spots, there is no room to hide in 3ICE. The spotlight is bright, meaning if players were out of shape or not committed, they'd stick out like a sore thumb. Even when a player felt like they had a bad shift, the culture built by Team Murphy allowed players to speak openly and safely about their mistakes.
"If a guy thought he had a rough shift, he'd say I gotta be better," Murphy said. "They pulled together and delivered for each other. They didn't want to let the other guys down. It's a cliche, but egos were checked at the door. There was no free pass."
Larry Murphy & The Game of 3ICE
Like how Murphy played during his NHL days, he's found one constant that's remained true during these past two seasons of 3ICE. While observing on the bench is different from stepping on the ice, he sees that the game flows similarly to how he played when he dominated the NHL.
"It's puck possession," Murphy said. "Hockey is a puck possession game. That's how I loved playing the game. If we have the puck, the other team can't score. That's the truth in 3ICE, even though the game has developed over the last two seasons. That one principle has remained the same."
Related: 3ICE Commissioner Craig Patrick: From Concept to Coaching
Murphy assembled a squad that dominated the regular season in his second season as head coach. His team became arguably the most tight-knit group in 3ICE, forming chemistry fast and always supporting each other. They finished with a 5-1 record, good for first overall in the league. Team Murphy was the clear favorite entering Championship Weekend. Every goal against is tough in 3ICE's 16-minute games, but as the pressure kept building, Team Murphy rose above it.
"The Championship is intense," Murphy said. "It's really intense, 16 minutes of pure intensity. When you win because you've been under the gun, under pressure for so long, when you come out victorious, it's a combination of elation and finally getting the chance to take a breath."
Murphy will take pride in his dominant championship season and take a much-deserved breath as the summer winds down. Although given his play style when was in the NHL, he would've been a force of nature in 3ICE like he was in the NHL.
"I would've loved an opportunity to play in this format," Murphy said. "This was how I liked to play the game, so I would've loved a chance to play."