Mario Lemieux's close friend opens his home to the esteemed Lemieux Fantasy Hockey Camp participants. A flood of hockey legends engrained in NHL lore enters his house. Powerful figures ranging from general managers to Hall-of-Fame players are on the invite list to the dinner party.
Craig Patrick, the newly appointed commissioner of 3ICE hockey, finds himself at this dinner party following his appearance at the camp. The dimly-lit top floor of Lemieux's best friend's penthouse-like suite set the stage for Patrick to call attention to the coaching openings in 3ICE. Guests opted to snag their plates and lean against tables, dismissing formality for comfort. Plates garnished with food fit for kings led to meaningful conversations. 
Related: Joe Mullen Is Enjoying Family & Friendship as a 3ICE Head Coach
One by one, Patrick spoke to Larry Murphy, Joe Mullen and Grant Fuhr. Murphy and Mullen, two players he traded for during his tenure as Penguins general manager — trades led to championships and the championships led to respect, trust, and admiration. Patrick made a bet on them three decades ago, and he wanted to bet on them again. Patrick also has a close relationship with Fuhr, and with everyone together at Lemieux's fantasy camp, it only felt right to propose the coaching gig at the after-party. The three jumped at the opportunity, each conversation sparking excitement and confidence in Patrick. 
"I brought it up at the dinner party," Patrick said. "They were all excited about it, so that's how they chose to get involved… there were a few follow-up calls so that they understood what was really going to go happen."
After the event, follow-up phone calls and formal, private discussions ensued. USA Hockey, Toronto Hall-of-Fame events, and phone calls, all contacts gained from Patrick's hockey career, brought John LeClair, Guy Carbonneau, and Bryan Trottier into the fold.

The bulk of the coaching hires stems from a night rich with conversation and laughter. The prospect of a new, exciting league boasting names etched in hockey mythology is a sports fan's wildest dream, and it all came true. Lemieux's dinner party paved the way for six Hall-of-Fame coaches to headline the first season of 3ICE — a specific request from E.J. Johnston, which Patrick accomplished with ease. 
Patrick Becomes Commissioner
E.J. came to Patrick through a recommendation from his father, Ed Johnston Sr., who recommended him as commissioner, knowing his success in managerial roles in the NHL. Patrick had played hockey in St. Louis with Johnston Sr., and Patrick graciously accepted. Their relationship spans decades, working together as teammates on the ice, in management positions with the Penguins, and now as commissioner and deputy commissioner. Patrick's longtime friend and his longtime friend's son set out to revolutionize a style of hockey that brought fans to their feet, even if the name on the back of the jersey was unrecognizable.  
"E.J. went to the Penguins rookie camp and the Devils rookie camp," Patrick said. "He noticed that nobody really knew who the players were in these three-on-three tournaments, but they were sitting on the edge of their seats in excitement at the action on the ice. He grew up in sports, marketing, and television out in Hollywood. He said this would be great for TV, so he spent four or five years planning it."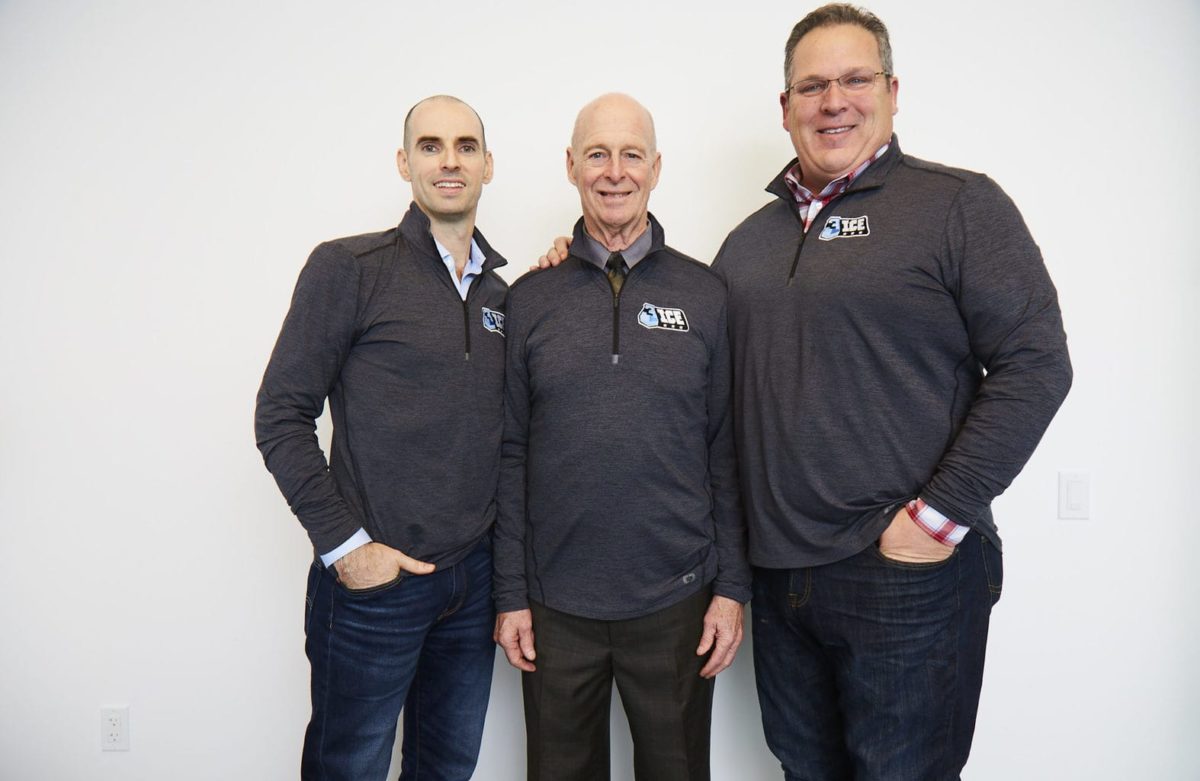 Their commitment to 3ICE paid dividends. Patrick saw the league grow before his eyes. The game is not pure 3-on-3 NHL overtime, as various rules speed up the already blistering game, culminating in an exciting brand of hockey. 
"When I got involved, I had high expectations," Patrick said. "I must say, in our first year, we exceeded those expectations. The excitement that the fans feel, and the action on the ice, the players loved it, I loved it."
Patrick Feeling Fulfilled with 3ICE
Patrick also loved the enjoyment felt by the fans. Patrick would roam the arenas where 3ICE took to the ice last season, walking through the corridors of hockey rinks that opened their doors to them. People would recognize Patrick and thank him for bringing the 3ICE product to their city, expressing their gratefulness. Their system immediately produced approval and appreciation, which Patrick felt was the most rewarding.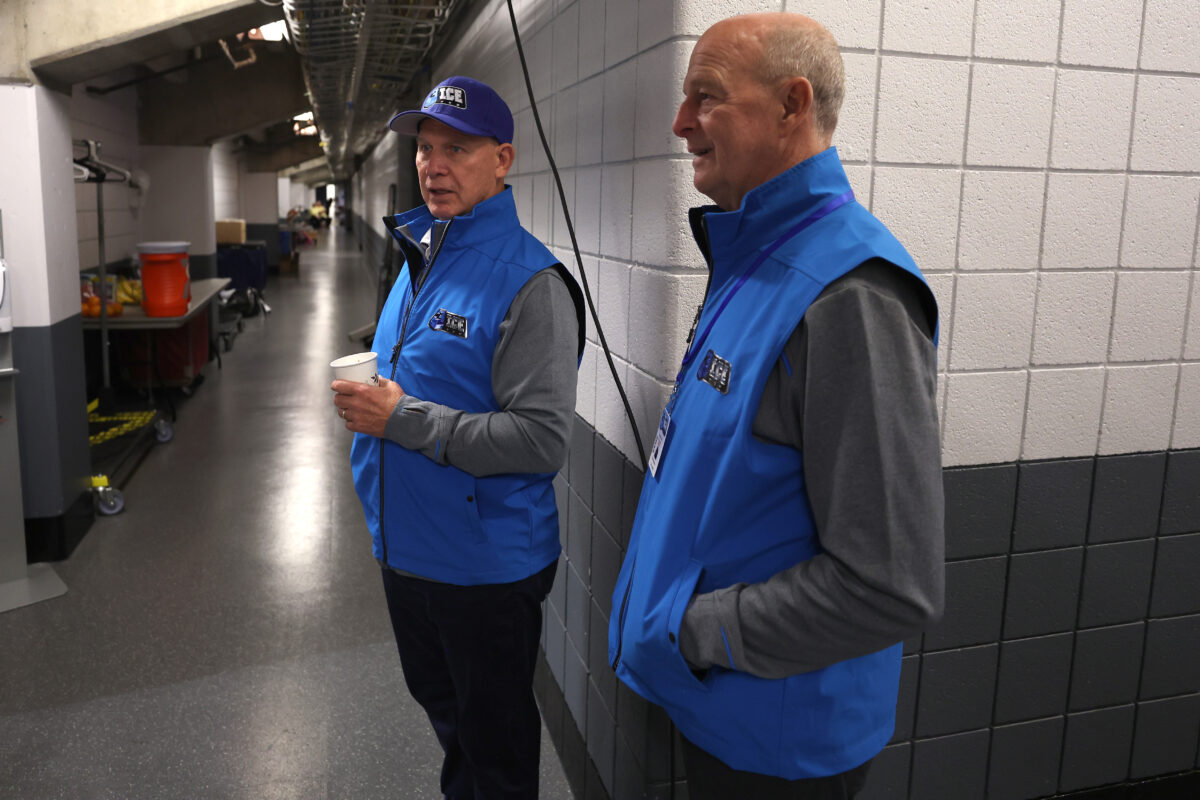 Discussions are ongoing about expanding 3ICE, looking at kids, women's, and even European 3-on-3 leagues. Expanding to different areas of the world and different groups of players is a potential for the budding league and hopefully a certainty with Patrick and the Johnston family at the helm. They are conducting intense research into these markets, looking for ways to grow. Something tangible may form in the future, but focusing on the present is the best option for now.
"I'm anxious to get started," Patrick said. "I look at everybody's rosters; everybody has a good roster. Every coach did a really good job drafting. It's going to be a fun season."
Coach Patrick: His Chance to Win His Grandfather's Cup
The anxious feeling and eyeing every coach's roster goes beyond his due diligence as a commissioner. Patrick is going behind the bench this season after drafting his team. 3ICE expanded to eight teams this season from their original six during their inaugural year. Being commissioner and coach is challenging; however, with Patrick's resume, no one is more qualified. 
"It is two hats," Patrick said. "I put one down to be the coach, then back on when I am not coaching. I feel I can be trusted to do both in terms of being productive, but also being fair to everyone."
Patrick plans to have dinner the night before games with his team. Going one-on-one may be more time-consuming than his pitches to Mullen, Murphy, and Fuhr at Lemieux's dinner party. Unlike at that dinner, Patrick has to prepare his team mentally rather than sell them on an opportunity. Balancing the roles of commissioner and coach is a strenuous task. It's a task he finds enjoyable. His calm, quiet nature behind the bench and team dinners will ease players into each match, which is an attitude that should lead to success.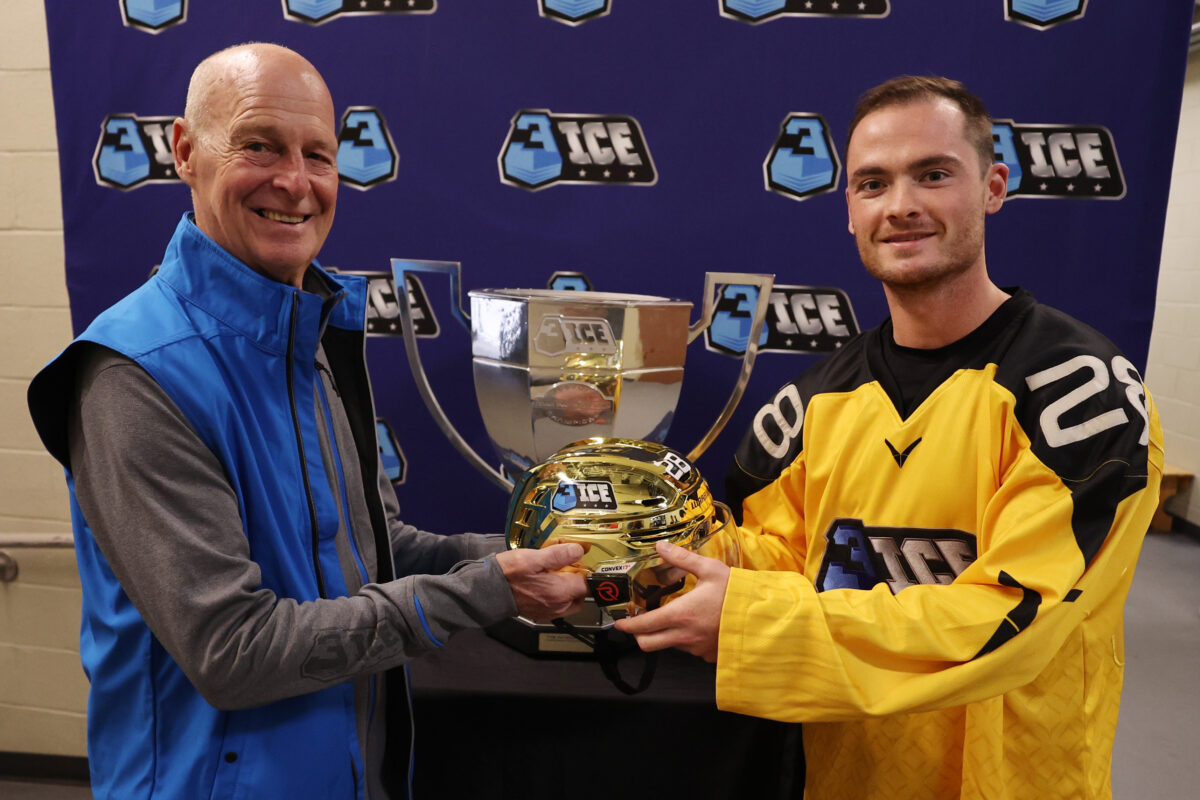 The prize of 3ICE, the Patrick Cup, is named after Craig Patrick's grandfather, Lester. The origin of the trophy comes from the Western Hockey League (WHL), where they named it after him. His grandfather ran the Victoria Cougars of the Pacific Coast Hockey League (PCHL) and the WHL in the 1910s and 1920s. His father won the Stanley Cup with the Cougars. A plaque of the accomplishment resides outside of Oak Bay High School in Victoria, British Columbia.
The WHL named their prestigious trophy after his grandfather, Lester, due to his shaping how hockey is understood. He established the PCHL, creating a hockey league in British Columbia, Canada. In this league, Lester restructured the game of hockey. He opted for 20-minute periods rather than 30-minute halves, introduced the blue line, allowed passing from one zone to another, and created more game-breaking rules common in today's rendition of the sport. Stanley Cup championships as a player, coach, and manager and heroic acts in games—success followed him everywhere he went. Patrick passed down his hockey genes to his children, and the trend continued for generations. For fans, his name is recognizable from the Patrick Division, a former name of an NHL Division between 1973-1993.
The WHL eventually retired the Patrick Cup, leaving the legacy for the record books. Lester created rules entrenched in today's game, revolutionizing hockey. Craig is taking after his grandfather, doing the same with 3ICE—creating new rules for his breakaway league, luring in fans worldwide and altering how 3-on-3 hockey is known. 3ICE took the Patrick name, forged their own trophy, and established it as the ultimate prize for their league.
"It's a source of pride for me," Patrick said.
Patrick would not be the first in his family to hoist his grandfather's Cup. His brother won it while playing for the Denver Spurs of the WHL. He finds it cool how his brother got to win a trophy dedicated to their grandfather in a triumphant moment related to hockey. Over four decades later, Patrick can earn the right to lift the trophy honoring the impact, innovation, and legacy his grandfather, Lester, left on hockey. 
"I am so proud we are using my grandfather's name," Patrick said." "We're doing it, and it's a real honour to be part of that."