After an electric second year, 3ICE's season came to a close on Aug. 12 during the championship game in Philidelphia. However, there was some work left to be done after the buzzer ended the final game. Notably, 3ICE's award ceremony remained, which recognizes players and coaches alike for their hard work during the summer tournament. However, much like the final game itself, the majority of the glory was awarded to Team Murphy.
Team Murphy Dominated 3ICE's Award Ceremony
While there were plenty of trophies to be won at the 3ICE Awards, there was only one trophy every skater and coach alike had their eyes on: the Patty Cup. After absolutely dominating the regular season, Larry Murphy and his team walked into the championship game ready to win it all, and sure enough, they did. However, the Patty Cup was far from the only award that Team Murphy was awarded this season.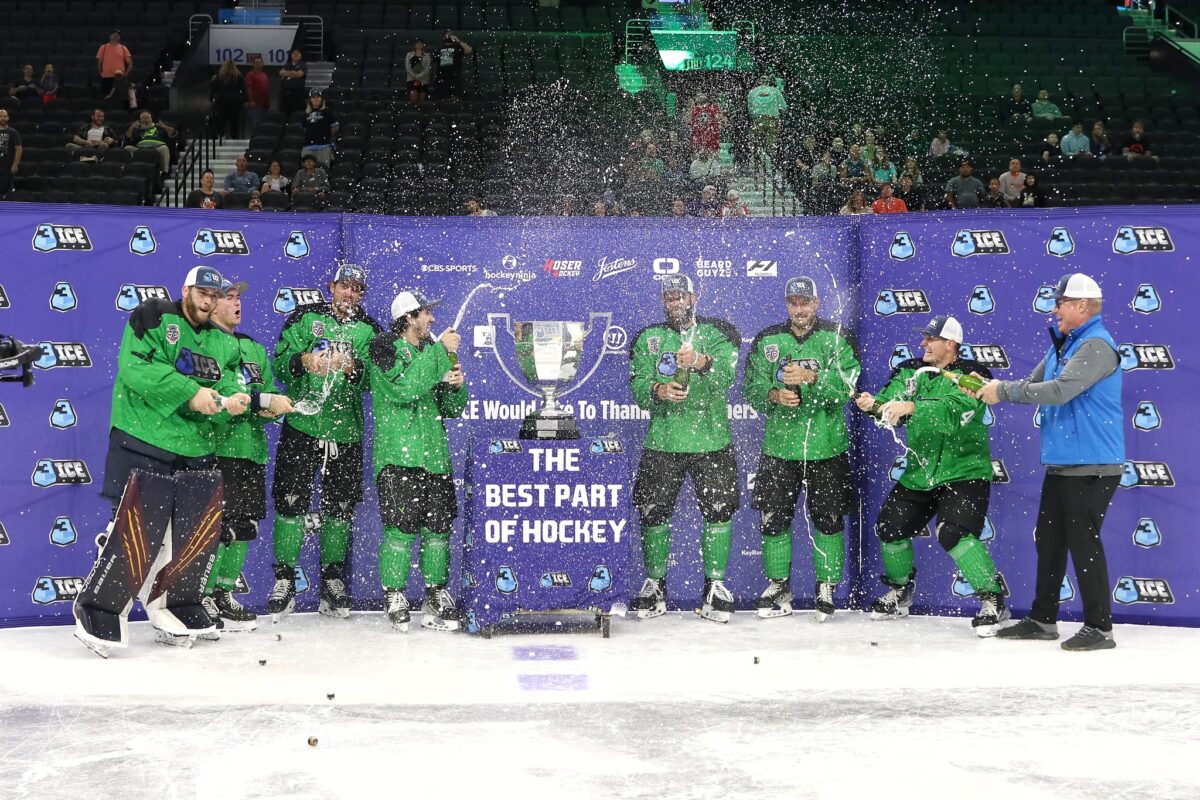 Despite the impressive display of talent throughout 3ICE this season, a player from Team Murphy managed to win every award but one. The only one that eluded them was the John Leclair Plus/Minus Award, which was given to Owen Hendrick of Team Patrick. Outside of that, it was a clean sweep for Team Murphy.
The Bryan Trottier League MVP Award was given to Hank Crone, alongside the Joey Mullen Top Scorer Award. Crone was a massive reason for Team Murphy's success this season. He put up an astonishing 15 points in six games, and 11 of those points were goals. However, goal scoring can only do so much if the team is defensively absent. That being said, Team Murphy had nothing to worry about in that regard either.
Related: 3ICE Gave Murphy his First Coaching Experience
Matt Register won the Larry Murphy Best Defensive Player Award for his ability to help Team Murphy keep the puck out of the net. He averaged one block a game, and his plus-7 rating led his team. To put a bow on the dominance of Team Murphy, though, Larry Murphy walked away with the Eddie Johnson Coach of the Year Award. However, there were two awards that really showed a shift in 3ICE this year, both of which were awarded to Team Murphy's goaltender: Eamon McAdam.
3ICE's Goalies Get the Glory this Season
The Grant Fuhr Goalie of the Year Award was given to McAdam, who was absolutely phenomenal for Team Murphy this season. He led the league in wins with five and put up a .825 save percentage, which was around the league average this year. However, he managed to put up a shutout in the first game of the championship tournament, leading Team Murphy to the final game and, eventually, the Patty Cup.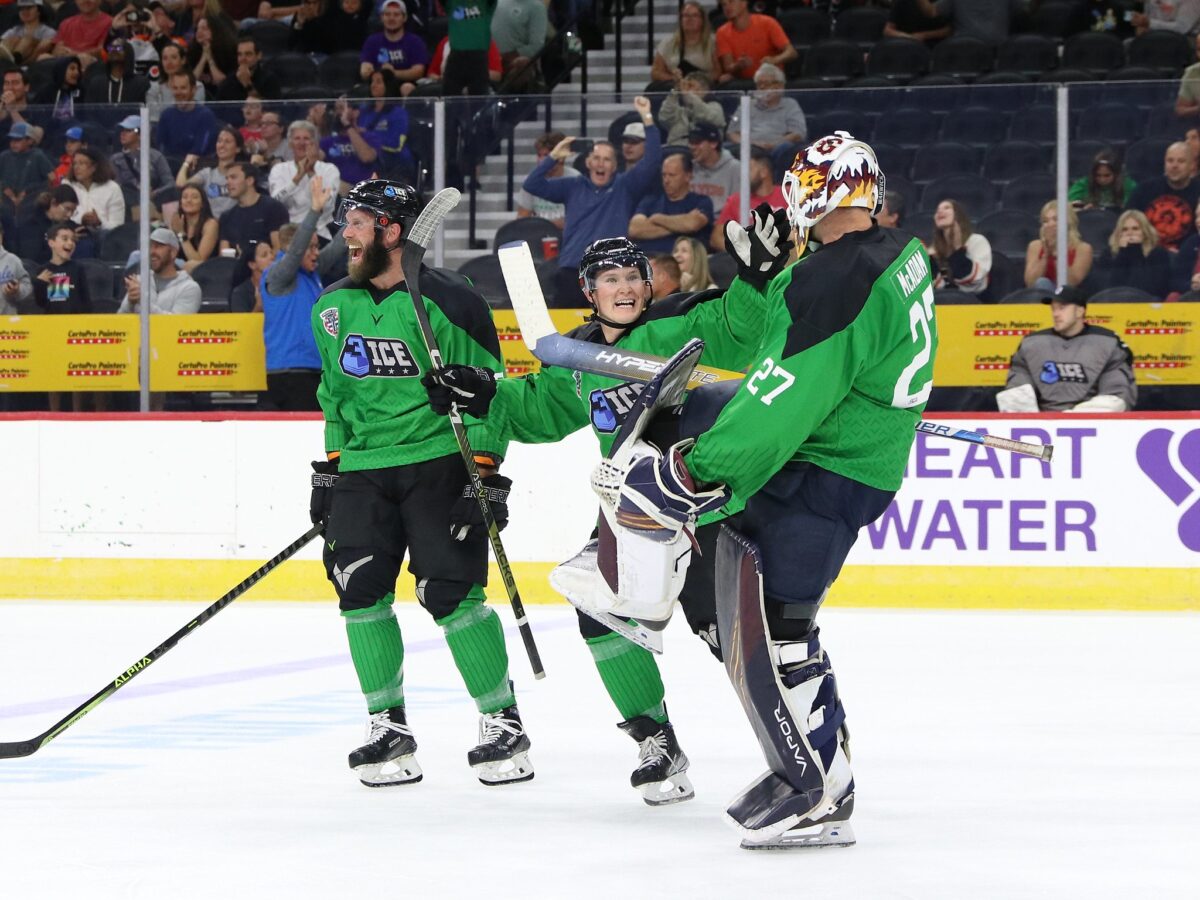 McAdam's performance in the championship tournament earned him the Guy Carbonneau Playoff MVP Award, which shows how important goaltending became in 3ICE's second season. While the league's first year put a heavy emphasis on goal scoring and high-intensity play, their second season shows how much the coaches refined their game. Good goaltending was no longer a nice addition to a team; it became essential.

Now that the 3ICE season has come to a close, fans should prepare themselves for the unreal experience that will be 3ICE's junior campaign. While the league has only existed for two seasons, the intensity and competition ramped up significantly between years. However, for now, Murphy and his team should enjoy their dominant performance at the 3ICE Awards this year.
You can follow 3ICE on your favorite social media network as well – Facebook, Twitter, TikTok, Instagram & YouTube.