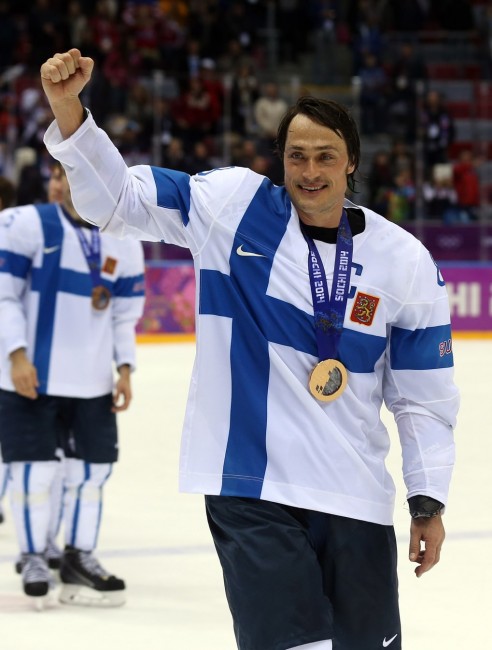 Before we commend our Ducks on their fine work in Sochi, let's all give a hearty round of applause for the Canadians, Swedes and Finns for their dilligent work. Also, let's not forget about the American squad who looked so dominant in the preliminary round and fought a hard match against Canada, which seemed to deflate them entirely in the bronze medal match-up.
With the Olympics over and all patriotism set aside for the next couple of years, we're back to smaller rinks and 7:00 p.m. games (I bet you won't miss that 12 timezone difference). But the experience won't soon blow over, as five of Anaheim's seven Olympic-bound Ducks are returning with medals. Only two other teams earned more Olympic hardware than Anaheim, as Chicago and Detroit players are both returning to North America with six – though Detroit had no golds. With the final stretch of the NHL season on the horizon, Anaheim owners and managers should be thankful for the experiences their players had over the last two weeks. Here's a recap of Anaheim's performance in Sochi.
Gold
Corey Perry and Ryan Getzlaf are golden…again! Team Canada repeats as gold medal winners, blanks Team Sweden and @jsilfverberg33, 3-0.

— Anaheim Ducks (@AnaheimDucks) February 23, 2014
That's right, mark two gold medals for Corey Perry and Ryan Getzlaf, who are still only 28 years old. The golden boys found great chemistry with Jamie Benn and became what many considered to be Team Canada's best line. Not only were they a consistent threat in the offensive zone – especially behind the net – but they were as much of a shutdown line as any other in the tournament. In the final two games, these three helped to blank their opponent and keep shots to the outside. The sheer amount of work ethic displayed by Perry and Getzlaf should almost want to make Anaheim change their moniker from a duck to a destrier.
While neither lit up the score sheet offensively (that seemed to be the job of the defence this year), both played difficult minutes against the best players in the world. In the gold medal matchup, Getzlaf finished second in ice time among Canadian forwards, behind Jonathan Toews. Perry wasn't far behind in fifth, though he was not to be outdone, as he led all players in the game with five shots including one that hit the post. Along with Benn, the three combine for a height of 18'9″ which looks more than menacing to the smaller European squads.
The boys return to action on Friday with some much needed rest, but they'll be facing leader-board rival St. Louis at home. There they'll face a tall order against Olympic teammates Jay Bouwmeester and Alex Pietrangelo. Who will better carry their momentum from Sochi back to the NHL?
Silver
Jakob Silfverberg shall henceforth be known as Jakob Silver-berg after his performance in Russia. The young Swede will bring back many precious memories as he returns to California just a little bit heavier than when he left. Though losing in the finals to Canada is rough, the nearly-10 minutes he played will be some of the most rewarding. He finished the tournament with just a single point, but displayed a great work ethic, including a couple huge shot blocks against Canada to help lessen the onslaught toward Henrik Lundqvist. He will continue to grow and will most assuredly be representing Sweden again in four years (if NHLers go) in an increased role. Ice time will be in the teens, and we may even see a few nifty goals.
Bronze
Every time someone writes "what more could be said about Teemu Selanne?" he makes us look foolish. Here's why:
43 pts in 36 Olympic contests (most in history). Bronze caps off international career. Cup w/#NHLDucks & maybe another. Congrats, Selanne.

— Pete Jensen 🏒 (@NHLJensen) February 22, 2014
For Teemu Selanne it's the 4th medal in 6th Olympics, 1 silver, 3 bronze. All-time point leader with 24+19=43 points. Hats off! #Sochi2014

— IIHF (@IIHFHockey) February 22, 2014
More people were shocked Finland beat U.S.A. than not, which is a surprise to me. Finland lost twice in this tournament, once to Canada and once to Sweden, but both were 2-1 affairs. They Defeated Russia handily in the quarterfinals and looked strong against Sweden in the semis. Then Finland took advantage of a pissed-off Team U.S.A., who wanted nothing less than gold. Better yet, Teemu Selanne saw an opportunity and pounced. With his vast Olympic experience, Selanne opened the scoring early in the second, and then added another halfway through the third to make it 4-0 and put the icing on the cake. Selanne saw a team licking its wounds rather than fight, and took advantage. The 43-year-old (I can't stress this enough. The dude is 43 freaking years old) LED his team to its fourth medal in five tournaments since NHLers started attending. No other country has achieved that feat. He finished tied for third in points with six, and tied for second in goals with four. Oh and he finished second among Finnish forwards in ice time. He's like the energizer bunny. Just don't call him that in Finnish (it's pupu).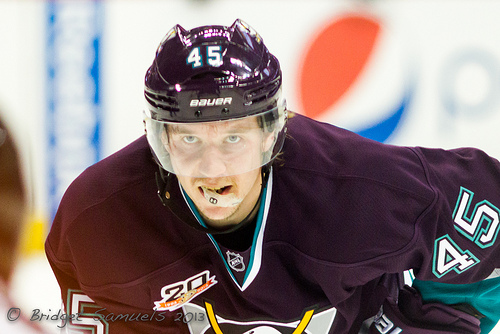 Many journalists are touting Drew Doughty or Shea Weber as the best defenceman of the tournament, but there was one other who could have given them a run for their money, and he's only 22. Sami Vatanen looked impressive all tournament. For six games, the young gun was almost like Finland's second leader, even though Kimmo Timonen and Leo Komarov were the alternates. In four of Finland's six games, Vatanen led all Finns in ice time. In the two he didn't he finished seconds of shy of Olli Maatta for second. The only game he finished in the minus was against Canada with a -1. But what was even more impressive was the fact he finished second overall in assists with five – one behind James van Riemsdyk – and first among defenceman. With some mentorship from his  Anaheim teammate, Vatanen looked golden on the ice, even though he comes home with bronze. But bronze will be more than enough to put a huge smile on his face and give him the highlight of his young career thus far. These last two weeks will be a huge boost of confidence and a learning experience Ducks fans will be thankful for as we watch him grow.
Now that the Olympics are over, the biggest debate will be whether we see NHLers in South Korea four years from now. But if you're a fan of the Ducks (let's be honest, any team really), you're probably keeping your fingers crossed in hopes of seeing some more Anaheim success across the pond. And who knows, maybe a 47-year-old Selanne will be sick of golf again.
We're not done yet
Graduate of the U of T journalism program. Interned at The Hockey News. Follow me on twitter: @AceLarkin