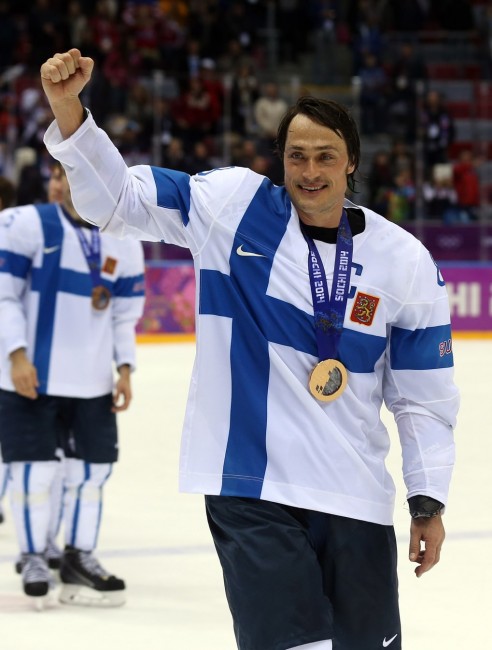 Looking back on the Olympic men's hockey tournament, which wrapped up yesterday with another gold for Team Canada, there were more surprises than I expected.
I touted Oliver Ekman-Larsson as a guy who'd finally gain recognition on the world stage, solidifying himself as a top-10 defender on the planet.
Wrong. He was somehow in Pat Marts' doghouse, presumably from IKEA, only seeing 7:19 of ice time in the gold medal game. That was actually a 7:19 improvement on how much he played in the semis against Finland.
I assumed the Canadians would score in bunches, with a fourth line featuring the NHL's third leading scorer in John Tavares. Wrong again. They were a defensive powerhouse, playing excellent shutdown, disciplined, Mike-Babcock hockey.
And I thought Teemu Selanne would be more of a figurehead for the Finns, his participation more symbolic than prolific, like the Queen's monarch role to Canada.
Wrong. Big time.
When I believed Teemu Selanne had nothing left to dazzle the hockey world with, as he's seen and done it all, he casually captains the Suomi to a surprising bronze medal finish. Oh, and he was the tournament MVP after finishing tied for fifth in tournament scoring, including two goals in the bronze-clinching game.
Like I said in a pre-Olympic post here, I saw the potential Selanne had to go out in style in his final NHL season. A gold medal and a Stanley Cup would be a hell of a way to end his career, which I'm sure a lot of hockey fans would've loved to see (except those in Canada…and maybe Sweden. And the U.S.A.).
The gold medal evaded those pesky Finns, which they were a dark horse contender for since the beginning of the tourney. If they had Tuukka Rask, who missed the semi-final due to the flu, for that crucial semi-final game, I'm sure they would've met Canada for gold. And in a do-or-die anything can happen, especially with the quality of netminding Rask provides.
Despite all this, being relegated to the bronze medal game, Selanne, as he's done for years, still managed to amaze us. Even playing on the top line, I thought Selanne would maybe chip in a few goals against some of the weaker nations, while being a non-factor in the bigger games. Did anyone expect a PPG performance, including clutch goals?
What maybe surprised me most was Selanne's fire and passion in the tournament. Growing up in a culture where it's Stanley Cup or bust, a bronze-medal game simply doesn't have as much importance to North American hockey players (and I've played in my fair share, as I'm no winner). So I was taken aback when Selanne was playing with so much vigor, willing his team to skate with the high-scoring Americans.
Selanne was as ferocious, lively, and engaged as I've ever seen him in his career. Certain images from these Olympics I won't forget, and when the Americans got two penalty shots in the game, Selanne's rage and heart stand out vividly. Even at 43 years old, he wants to win as badly as when he was 23 years old; he certainly had more guts than all the Americans combined.
I guess I really shouldn't have expected any less from Selanne. If the game were for fifth place, Selanne would treat it like a Game Seven. It's this passion that has endeared fans to the Finnish Flash, and why he keeps chugging along after two decades of hockey.
So I take back what I said about Selanne having no more surprises for hockey fans in my previous post. When I counted him out, he goes out and accomplishes something he's never done before with that tournament MVP.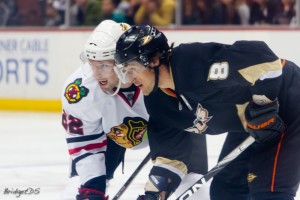 With the focus returning to the NHL and club teams on Tuesday, Selanne will direct that passion and drive towards another Cup run with the Ducks. It's easy to say they'll be led by gold medalists Ryan Getzlaf and Corey Perry, along with backstopper Jonas Hiller, but I get the feeling Selanne can be a significant contributor down the stretch.
Who's to say Selanne won't lead his team in playoff scoring? Or even win the Conn Smythe, another accolade that's eluded him?
I wouldn't have thought so, but after what I saw in Sochi, it seems foolish to count out Selanne again.