There is plenty of value available in this year's NHL Draft.
Although it's critical to hit on your early picks, it's just as important to find the hidden gems. The player who scored the winning goal in last season's Stanley Cup Final was the very last pick of the draft. He's also turned in a solid career. If Patric Hornqvist can go last, every pick matters.
We're going to start a series here at the Hockey Writers going from league to league and country to country. We're not looking for the obvious names. We're looking for those who have the chance to surprise us and eventually turn into good NHL players. We'll start out with the OHL.
See also: 2018 THW Comprehensive Draft Guide
I have identified five players who aren't getting the attention I think they deserve. These are players who should get drafted but probably will later than they should. I'll also give my rationale. In this case, I have seen these five players live. These are notes I've collected on them and will share with you now.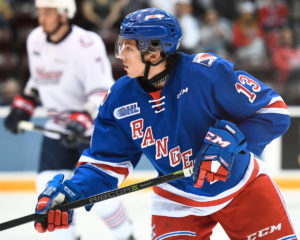 Riley Damiani – Kitchener Rangers
Damiani is a candidate for my annual steal of the draft article which comes out in June. He jumped up 19 spots to 100th on the final Central Scouting list. Why does he make my list here? He's on my board as one of the first few picks of the third round at 65th overall.
Why isn't he getting the love? Sadly, I think the size argument is a major reason. I also think many will look at his numbers and walk away uninspired. Damiani is a case where you have to look closely to get a full story.
Yes, he stands just 5-foot-10 and barely over 160 pounds. He also plays center. Oh he's not big enough. He'll get dominated at the higher levels says many trying to evaluate him. You first must consider the role he played.
The Kitchener Rangers made it to the Western Conference Final before losing a heartbreaking Game 7 to the Sault Ste. Marie Greyhounds. Damiani played as their third-line center. At times earlier in the season, he played at the second center. He dropped in the lineup because of the emergence of Rickard Hugg and the acquisition of Logan Brown.
Damiani finished the season with 19-18-37 in 64 games and 5-7-12 in 19 playoff games. This was from a bottom-six center. However this center has some skill and isn't afraid to drive the net. Here was his great goal he scored in the playoffs against Sarnia.
Not only can Damiani score, he can skate and makes smart decisions with the puck. He can also play both special teams units. The NHL has plenty of room for this kind of player even if he stands just 5-foot-10. He'll also have the motivation to prove the doubters wrong. For my money, he might be one of the best overall values of this draft.
Mac Hollowell – Sault Ste. Marie Greyhounds
Hollowell is a re-entry but perhaps one of the better options available in that regard. While the attention in the Soo on defense go to Connor Timmins and Rasmus Sandin, Hollowell was a crucial part of their blue line. He produced at almost a point per game.
In all, Hollowell finished with 12-44-56 in 63 games and added 2-14-16 in 24 playoff games. Once again, we'll hear the size argument (can you tell I'm sick of this yet?) He's almost got the build of Damiani at 5-foot-10 and 170 pounds. If you can move the puck, contribute offense and can skate, you can be 5-foot-6 in my book and I'd consider you. He's 118th in the final rankings after a jump of 15 spots.
He played on the second pair throughout most of the season and put up +39 in the regular season and +7 in the playoffs. He makes up for his size by moving the puck and making good decisions. You can do a lot worse things than using a 5th-7th on Hollowell. There's a chance he makes the NHL and has an impact.
Joey Keane – Barrie Colts
Keane is also a re-entry but had an incredible jump in his second full season with the Barrie Colts. After putting up 1-18-19 and -28 in 67 games in 2016-17, he put up 12-32-44 in 62 games and seven assists in 12 playoff games. The OHL recognized him as a member of the third All-Star team. He was one of the better defenseman in the league.
At midterm, Keane wasn't ranked. Now he's ranked 111th. He's an early fourth rounder for me. Every time I watched him, he was just solid. He's got decent size at 6-foot and 185 pounds. But his skating is very much above average. I'd even call it borderline dynamic. He'll surely be back in Barrie for another season but is expected to play big minutes for the Colts.
2017-18 #OHL 3rd Team All-Stars:

Forwards: LW @amascherin_23, C @Gabe_Vilardi13, RW @JasonRob1999.

Defence: @CamDineen & Joey Keane

Goaltender: @MattVillalta31

Coach: Trevor Letowski pic.twitter.com/yzjqk1hFsq

— OntarioHockeyLeague (@OHLHockey) May 17, 2018
Billy Moskal – London Knights
If I've learned anything about covering the OHL in my time, it's to not ignore centers developed by the London Knights (see Foudy, Liam). Moskal is the latest in the long line of centers that I expect to take a big jump in future seasons.
His numbers are underwhelming (7-19-26 in 44 games). He didn't play well in the playoffs. That makes him the perfect candidate for being underrated. It's the skill he has that makes me very interested in this kind of player.
Two things stand out. He's a good skater. And he is so annoying to play against. He's the perfect kind of player for coach Dale Hunter. He'll get under your skin on one shift and then score on his next.
Moskal also demonstrates leadership. He's the kind of player that others will follow because of his style and the way he handles himself. His jump from 130th to 99th is a testament to the above. But he's a late third-early fourth for me because of his intangibles. Teams need players like Moskal.
Linus Nyman – Kingston Frontenacs
Speed and offense are always in high demand. Nyman brings both in abundance. He's also a re-entry but finished the season as the highest scoring OHL draft eligible even over Andrei Svechnikov (I know, I know, Svechnikov was injured). Still, it should give us perspective on the kind of talent Nyman has.
Another undersized winger at 5-foot-10 and under 160 pounds, Nyman thrived in open space and created chances galore. His line of 39-46-85 in 67 games and 6-10-16 in 16 playoff games is all you need to know. He demonstrated an ability to play against bigger players. He's also working to improve that as he's playing in Finland in Liiga.
Nyman is ranked 89th on the final rankings. I'd take him early-mid third. The kid can score and can create plays even if given little space. Couple him with a dynamic center and you have the makings of a dynamic duo at the next level.
Now it's your turn. Who in the OHL is underrated for you? Feel free to leave your comments. We'll be back soon for looks at players in other leagues we need to pay attention to.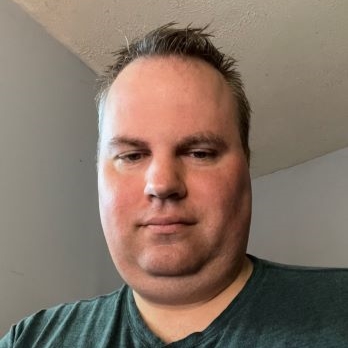 I am a fully credentialed writer who covers the Columbus Blue Jackets, Cleveland Monsters and Erie Otters as well as the Ontario Hockey League and NHL Draft. The 2022-23 season will mark nine seasons with the Hockey Writers. I am also the site's Credentials Manager. Please take note of the updated Twitter handle: @mark_scheig.