The Toronto Maple Leafs, reigning Stanley Cup champions, go into tonight's sixth game of their semi-final series against Montreal with their backs firmly against the wall.  The Canadiens need just one win to send the Leafs packing and advance to the Stanley Cup final.
Toronto coach Punch Imlach is not worried, he believes that his team, in a similar position in last year's semi-final against the Habs, can pull off the same magic this time around.  Regardless of his public posturing, Imlach is tinkering with his lineup, with one major change being the scrapping of his usual power play unit.
Imlach has said for tonight's game, when Toronto has a man advantage, he will use his freshest forward line with Tim Horton and Kent Douglas on the points.  Leafs have scored only twice on 45 power play opportunities during the series, while giving up one to the Habs while enjoying the man advantage.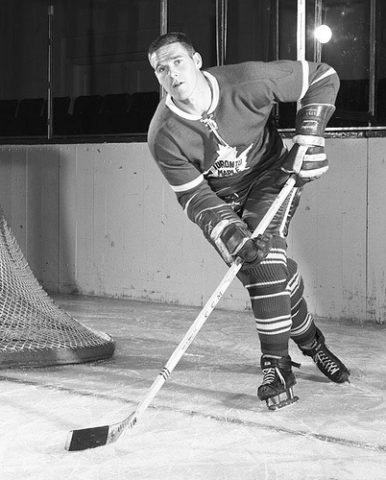 Imlach is already setting up his strategy for the final series, firmly believing he will get past Canadiens by winning the next two games.
"I've teed Sawchuk up for the first two games of the next series. I told him 'Make sure you're ready.'  Whether it's Detroit or Chicago, Sawchuk will play the first two games."
Montreal coach Toe Blake says that his team is ready for any comeback the Leafs may try to mount.  Last year's result will not be repeated.
"The players remember last season and feel they owe the Leafs something.  And we're a better club than last year. Besides, the Leafs aren't playing well and they haven't all year.
"We went into this series with more confidence than last year and we still feel that way.  It's a different club."
Blake was asked if he would stick with Gump Worsley in goal for game six.  The question was prompted by Charley Hodge's exceptionally sharp practice work.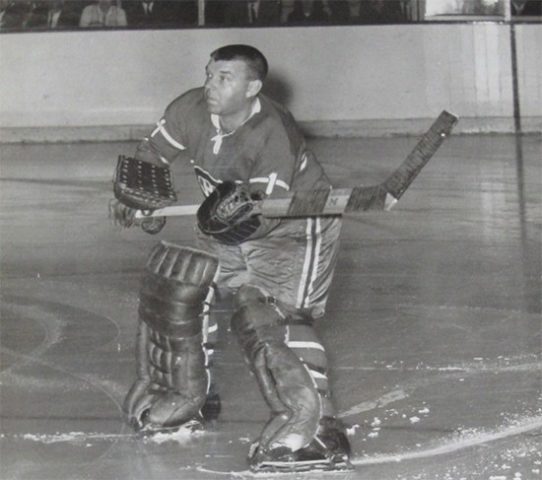 "I can't change now after Worsley won for us Saturday night.  They're both sharp and that's a nice way to worry.
"The team has confidence in either goalie.  Some clubs play better in front of a certain guy but we don't have that problem."
Wings hurting for game 6
The Detroit Red Wings injury list seems to grow by the hour as they prepare for the sixth game of their Stanley Cup semi-final series with the Chicago Black Hawks.
Doug Barkley, who was carried off the ice on a stretcher and suffered a concussion in game five, will not dress tonight.  He will be joined on the sidelines by left winger Larry Jeffrey.  Jeffrey had missed the previous two games with a wonky back, but returned for Sunday's game.  The oft-injured Jeffrey suffered an eight-stitch gash from an errant skate and will not be available for tonight's match.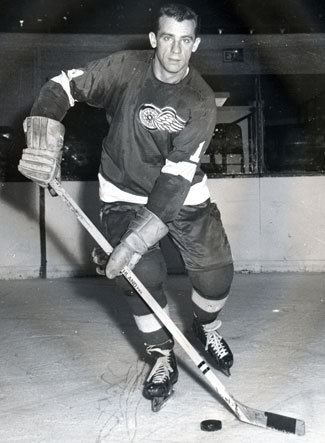 Veteran defenceman Warren Godfrey is up from Pittsburgh and will man Barkley's spot on the Red Wing blue line.  Young Bobby Dillabough, also a Pittsburgh call-up, will fill in for Jeffrey.
Left-wing Ron Murphy, who missed Sunday's game, will be back in the lineup tonight as well.  Speedy Val Fonteyne may also dress, although that hasn't been confirmed as of yet.  Defenceman Al Langlois is  a question mark.
Detroit mentor Sid Abel is confident the Wings won't miss a beat with the two replacement players.
"Dillabough played extremely well in Sunday's game.  Even if we had been up to full strength, he would have dressed.  And Godfrey has been steady in every game we used him this year."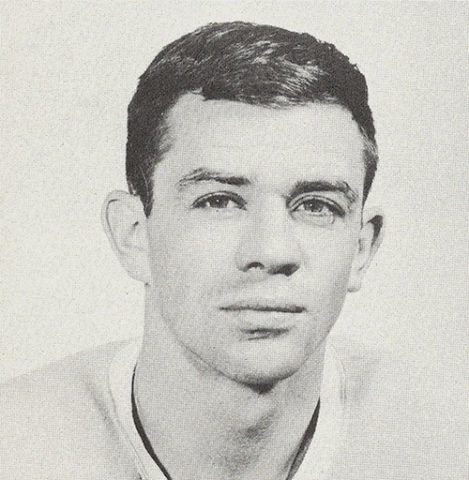 Meanwhile, Hawks' coach Billy Reay feels he must get more production from his centres if his club is to get past Detroit.
"Nothing Ullman does surprised me much.  He's a great hockey player who is having a tremendous season.  I just wish we could have gotten something out of our centres."
Stan Mikita, the NHL's leading scorer this season, has been almost invisible in this series.  Number two man Phil Esposito has been slowed by a back injury, incurred when he got up from a chair in his hotel room before game one.
In Sunday's game, Reay benched Esposito for the later half of the contest, using Bobby Hull at centre with Chico Maki and Camille Henry.
Notes
Chicago owner James Norris says he will attempt to get officials' salaries increased to encourage more former players to take up refereeing.
The condition of NHL prexy Clarence Campbell, hospitalized in Toronto with a peptic ulcer, has improved.  He still is not allowed visitors, but is described as "resting comfortably."
Detroit Red Wings say that should they make the Stanley Cup final, their weekend home games will be played on Sundays, not Saturdays as previously announced by the league.
Former NHL forward Murray Balfour was reported in satisfactory condition yesterday after having surgery to remove a lung tumour.  Balfour, who played for Boston Bruins this season before being sent to the AHL, at one time played right win on the famed Chicago "Million Dollar Line" with Bobby Hull and Red Hay.