The 2022-23 season wasn't a complete disaster for the Calgary Flames, but it certainly did not go as planned. The team missed out on the playoffs and their failure has now culminated in the departures of both general manager Brad Treliving and head coach Darryl Sutter. A lot can and did happen in 82 games. Some of those things stood out more than others. With the offseason looming and a new season not too far off on the horizon, a look back on the one that has just transpired is warranted. Here are six eye-opening stats that came from this past Flames season.
17 Extra Time Losses
That's right, we are starting off with a real gut punch for Flames fans. After everything was said and done in the 2022-23 season, the team dropped a total of 17 games in either overtime or the shootout. This means that they were competitive enough to remain tied through 60 minutes of hockey but could not get the job done given extra time. Seventeen opportunities is a lot, to be frank. Had the team won even half of them, they would have been comfortably in a playoff spot and much of the disappointment surrounding this season alleviated. This figure set a new franchise record for most overtime losses in a season, besting the 2011-12 Flames' 16. The 1981-82 Flames also had 17 ties, back when they were a thing in the NHL.
60-Point Drop Off for Huberdeau
Another shot below the belt, I know. Following the blockbuster trade last offseason which saw Matthew Tkachuk shipped off to the Florida Panthers for Jonathan Huberdeau and MacKenzie Weegar, hopes were high that Huberdeau would effectively replace Tkachuk's offense. After all, he put up a whopping 115 points in Florida in the season prior (2021-22) which set a new career-high in addition to tying fellow departed Flame Johnny Gaudreau for second in the league. His 84 assists were also tops among all NHLers that year.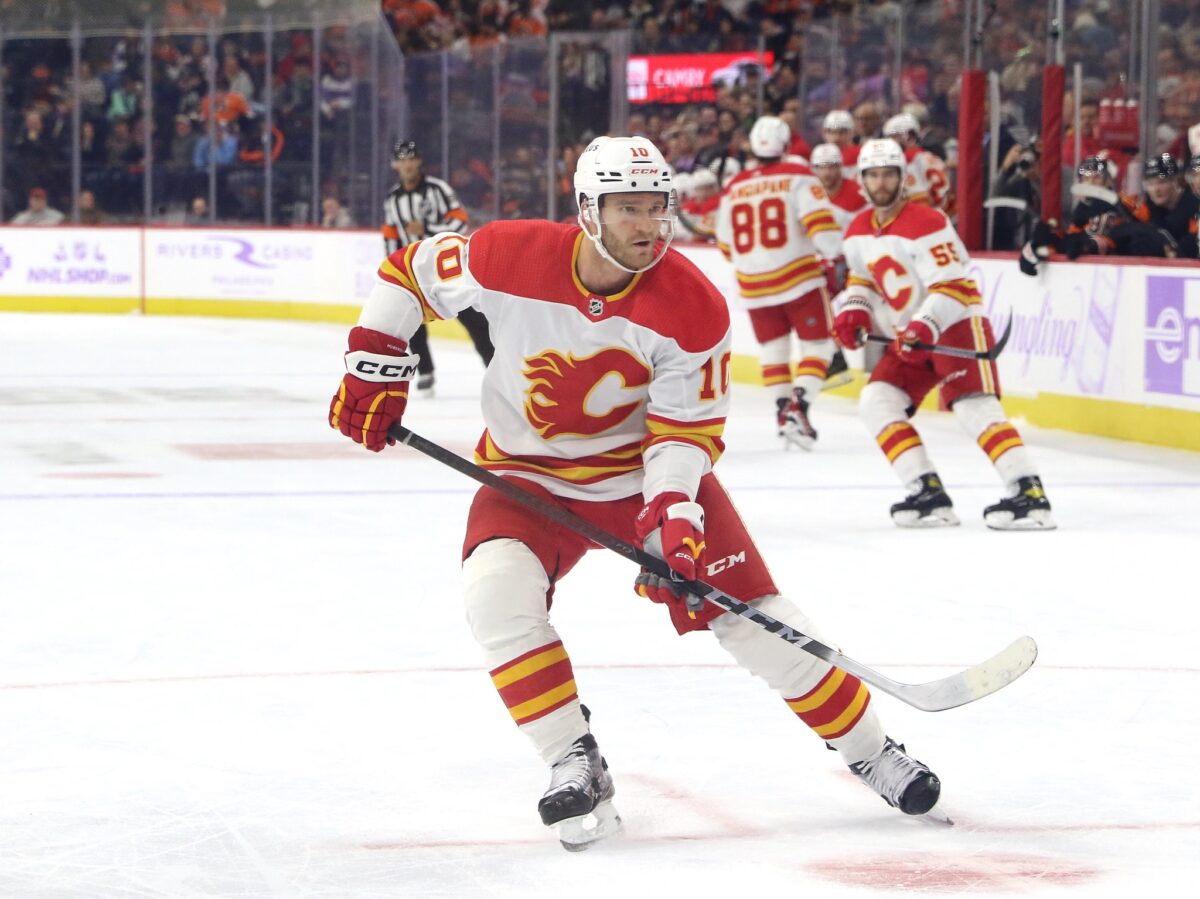 Instead, Huberdeau struggled to adapt to a new environment as well as Sutter's more defensively-minded playing style. He put up just 15 goals and 55 total points, his lowest figures since his injury-plagued 2016-17 season with the Panthers in which he played just 31 games and scored 26 points. His production was sorely missed as the team struggled to put the puck in the net this season. Hopefully, with a new head coach, he can re-ignite his offensive capabilities next season and earn his eight-year, $84 million contract.
36 Shots on Goal Per Game
One strength of the 2022-23 team was their ability to generate shots. Ironically, only the Panthers put more pucks on net than the Flames with 36.8 per game. This is part of Sutter's coaching scheme: to shoot from not only high-danger areas but anywhere in the offensive zone in an effort to get rebound or deflection goals; quality over quantity if you will. The problem with this tactic is that the onus turns from trying to generate more quality scoring chances to just generating chances in general, which has worked in past seasons as well as other levels of hockey.
Related: Flames Teams That Fell Short of Expectations
Unfortunately (or fortunately), NHL goalies are simply too good nowadays and instead of the Flames peppering them each night they spent more games padding their individual goalie stats. To go alongside this statistic, the Flames only allowed 27.3 shots against per contest which ranked them third league-wide which proved Sutter institutes stingy defense.
One 30-Goal Scorer, 19.8% Power Play
Holy moly, it's Tyler Toffoli. The lone offensive star from the 2022-23 Flames roster. At 31 years of age, he decided to obliterate his previous career-bests of 31 goals and 58 points set back in the 2015-16 season. Toffoli sniped 34 goals and put up a very respectable 73 points to lead all Flames in both categories. All good, but from a team standpoint he was a standalone. No other Flames player scored 30 goals and only two others, Elias Lindholm and Nazem Kadri, scored at least 20. This stacks up poorly to last year's four 30-goal scorers which included three men who tallied 40 or more. Some fingers could be pointed at the power play, which produced at a relatively measly 19.8% clip. This put the Flames at 19th place in the NHL, paling to their 10th-ranked power play of 2021-22.
---
Latest News & Highlights
---
.893 Collective Save Percentage
Another far cry from last season was the performances between the pipes. Starter Jacob Markstrom went on a tear in 2021-22, winning 37 games and achieving nine shutouts as he finished as a runner-up for the Vezina Trophy. This season, he slipped to just 23 wins and one shutout. Both he and backup Dan Vladar finished with a combined .893 save percentage, which simply does not cut it in the NHL.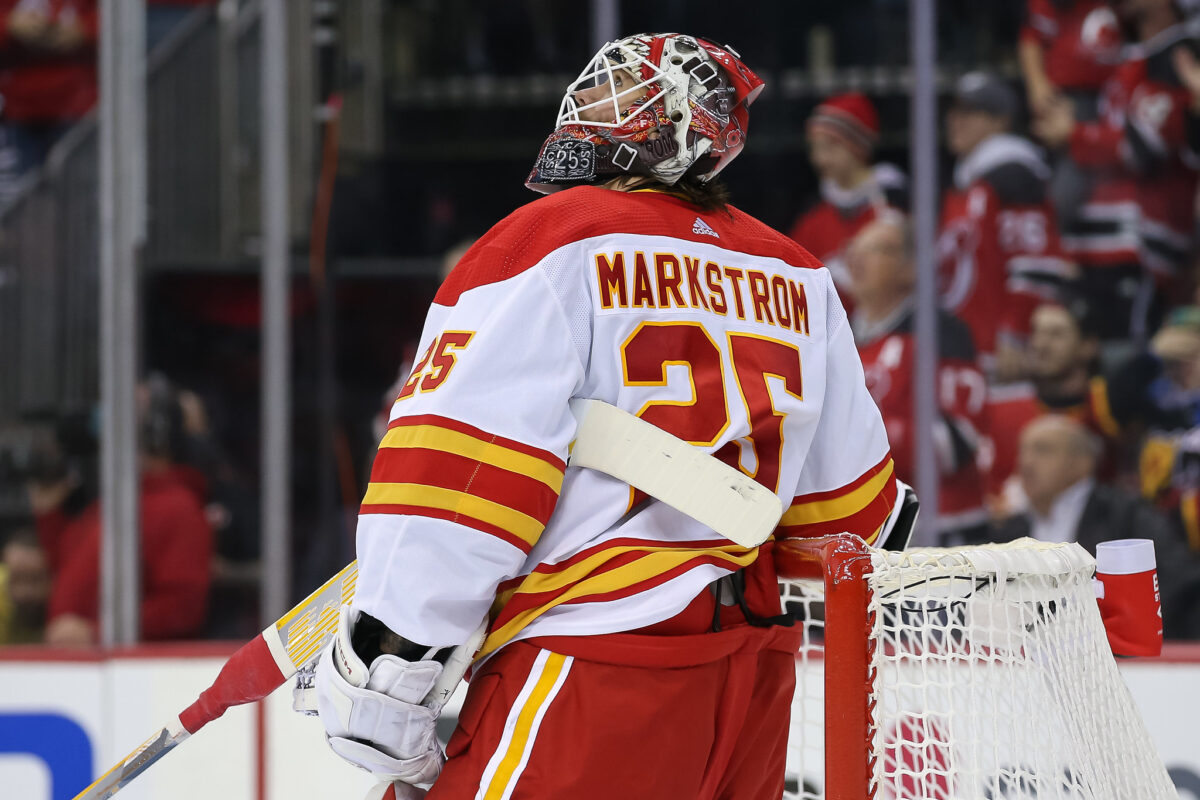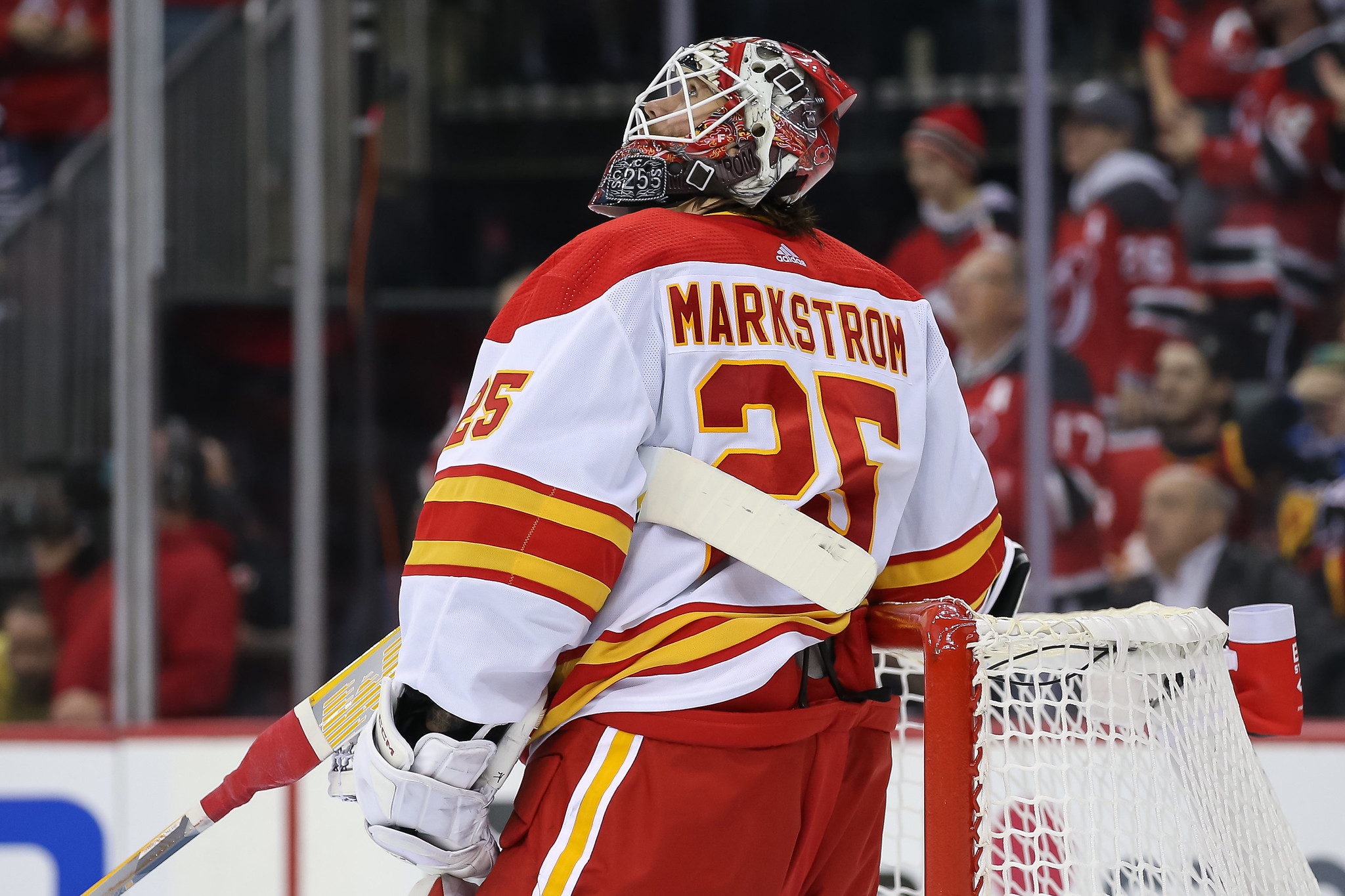 Goalie problems like this usually go unnoticed when a team has the offensive firepower to provide some proverbial run support to their netminders, but as we touched on earlier, the Flames were not at this level. Instead, Markstrom's struggles were thrust to the forefront and Vladar took over for stretches of the year. But even he finished with a save percentage below .900 and both men hovered around the 2.91 goals-against average marker. A strong defensive team that limits their opponents to just 27 shots per game needs more of those shots to be saves.
Lack of Tenacity
The Flames' biggest issue this season was simply failing to show up. In high-pressure scenarios such as clinching a postseason berth in April, the team squandered games against the lowly Chicago Blackhawks and lost back-to-back shootouts against the Vancouver Canucks and Nashville Predators. In addition to this, good hockey teams can bare down and make pushes when they find themselves down in games. The 2022-23 Flames won just twice when down after two periods, on 24 total opportunities. They lost a crushing 18 of those in regulation as well, meaning the team was unable to tie or keep a game tied that many times. Even when the other team scored first, the Flames posted a 10-18-11 record.
---
---
Simply put, this year's Flames team just didn't work out the way we all thought it would. Individuals struggled to perform to their standards and the game plans created by the coaching staff didn't fit the roster. Hopefully, with a fresh start in the form of new management and coaching, the on-ice product will change for the better, and much of these stats will be positively altered in 2023-24.