The 2017 NHL Expansion Draft is set to take place starting on June 18 and at the draft, the Vegas Golden Knights will have added 30 new players to its roster, trying to ice a team that will be competitive during next year's NHL regular season. It's no easy task when you're relegated as an expansion franchise to grabbing cast-offs or unwanted contracts from the existing NHL teams to try and round out your core. This year may be a bit different and the NHL has tried to set things up so that their newest team isn't guaranteed a last-place finish.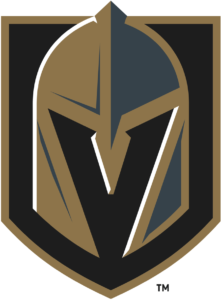 To help the Golden Knights, the league has set in place a few guidelines. Existing teams can protect only a certain number of their players. For some teams, their rosters are shaped in such a way that it's not much of a challenge to keep their top-tier guys. For others, the task is not so easy.
As an existing club, teams can either choose to protect eight players (any position) and a goaltender or seven forwards, three defensemen and a goalie. Teams like the Pittsburgh Penguins have two solid netminders — one of whom they'll inevitably lose. The Anaheim Ducks are currently embroiled in a playoff Western Conference Semifinals battle with the Edmonton Oilers and one of the keys players contributing to the success of the Ducks will likely not be there at this time next season. Who will that player be? The Ducks will have a tough decision to make.
This system seems prety straight forward on the surface. What will be interesting is how the existing teams try to work around the rules. Which teams will trade contracts? Which players will they ask to waive no-movement clauses? How will clubs determine where they're comfortable losing someone and when they feel they need some sort of return? And, when all else fails? How will these teams work with the Golden Knights to make deals that work for both franchises?
No doubt, there will be surprises. In fact, there may be a few shocking developments as the expansion draft approaches. Here are a few of the things that teams might look to do.
#9. Pittsburgh Trades Matt Murray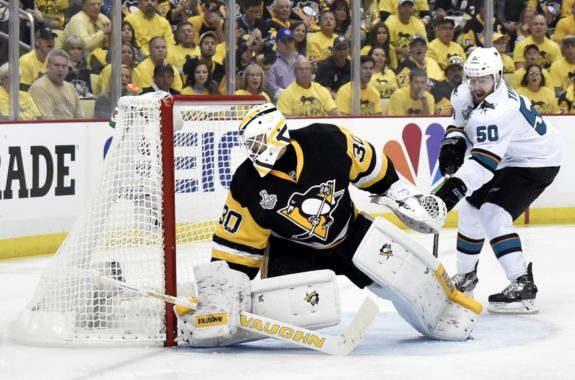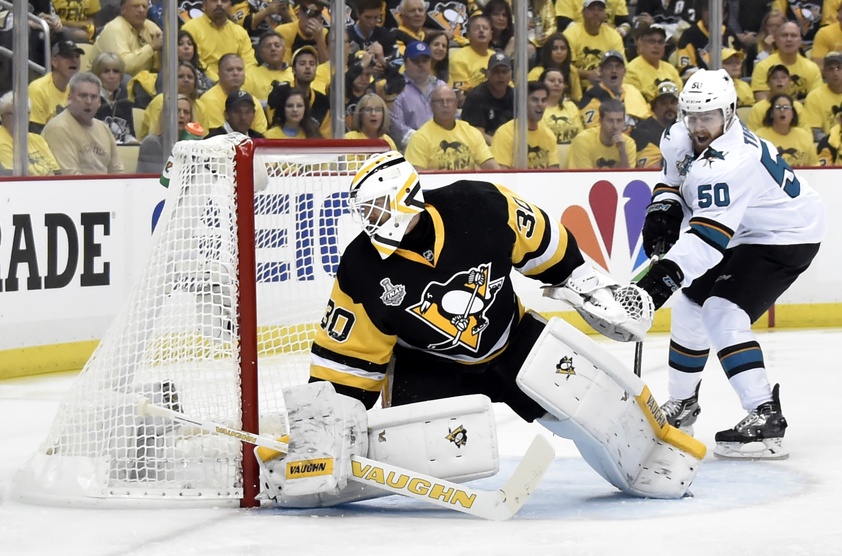 Most pundits have the Penguins keeping goaltender Matt Murray and asking Marc-Andre Fleury to waive his no-movement clause so that he can be traded. What happens if Fleury decides not to?
Fleury is in total control of this situation and right now, he's in the midst of a playoff battle for the Penguins where his team is trying not to be eliminated by the Washington Capitals. Murray is injured and Fleury has played extremely well. Should Fleury decide the grass is not greener in a different location, Murray will undoubtedly be snagged by the Golden Knights and the Penguins would lose him for nothing. The best alternative would be to trade him.
This would be one of the better goaltenders to get traded in a long time and a ton of teams would line up to acquire him. If that happens, the dominos of who then becomes available to the Golden Knights makes things very interesting come draft day.
#8. Jordan Eberle Goes Unprotected by Oilers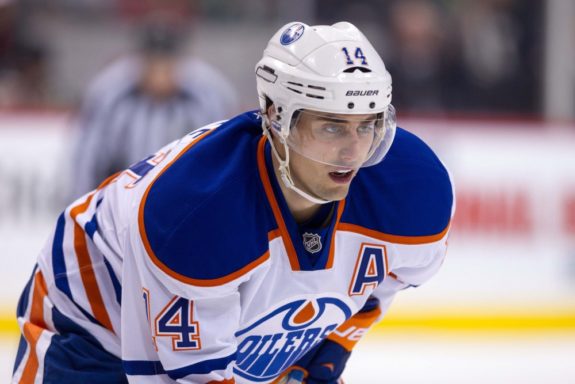 A couple years ago to say that the Edmonton Oilers would let Jordan Eberle leave the team for no return would have been unfathomable. It's still a bit of a weird idea, but that's potentially what could happen in Edmonton.
Eberle is in the midst of the 2017 NHL playoffs and he's been a tremendous disappointment. He also had one of his least productive regular seasons in a long time and this is a player who makes $6 million per season over the next two seasons.
Would the Oilers let him walk? If all went right for the Oilers, they'd lose Benoit Pouliot in the expansion draft, but that's not likely to happen. If you consider that come the not too distant future, Edmonton will have major contracts due to players like Leon Draisaitl, Connor McDavid, Matt Benning, Drake Cagiula, Zack Kassian, Darnell Nurse, and Patrick Maroon, this could be a team that needs to shed salary. Eberle may not also garner much in return on the trade market.
Ideally, if the Oilers are going to move Eberle, it's to Vegas in a trade. Get a draft pick back (Vegas should have a ton by the time this process is over) and a guarantee that Vegas won't touch any more Oilers' roster players.
#7. Anaheim Trades Jakob Silfverberg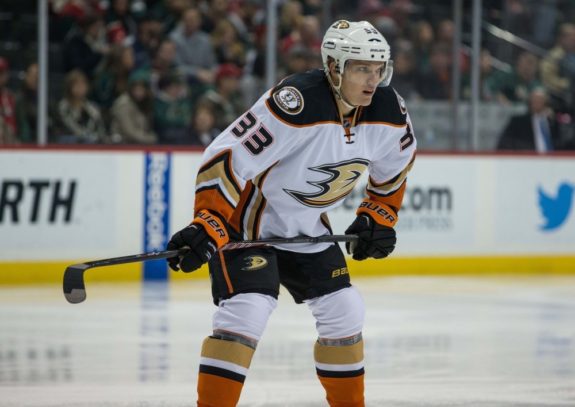 Why would the Anaheim Ducks trade Jakob Silfverberg? The answer is they wouldn't if they had a choice. Unfortunately, because of a number of no-movement and no-trade clauses, paired with some very young and talented blueliners they don't want to lose, the Ducks may not have an alternative — especially if they can't convince Kevin Bieksa to waive his no-move clause.
Ideally, if the team can work out a deal with the Golden Knights to take draft picks as a bribe to leave their roster alone that's what the Ducks will do. That said, the draft picks would have to be valuable enough to make Vegas feel like they're profiting by not taking a very good roster player who can help them now.
Silfverberg would be a great get for the NHL's newest team. He's got a decent contract for two more seasons and he just came off a 23-goal and 49-point regular season. He's young, has size and will score goals in bunches.
#6. Bobby Ryan Gets Grabbed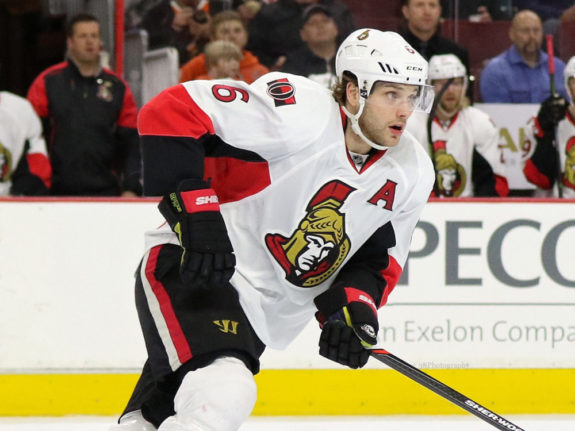 It would seem strange with the way Bobby Ryan has bounced back in the playoffs that Ottawa would leave him exposed, but at the end of the day, Ryan is a $7.25 million dollar cap hit for the next five seasons. That's a whole lot of money to pay if he's going to produce like he did this past regular season. In 62 games, he only scored 13 goals and had 25 points. Ouch.
The debate in Ottawa will come down to protecting Zack Smith or Ryan and it's possible the Senators use Ryan as bait. Would Vegas take Ryan at his contract? Would the Golden Knights only offer to take on some of Ryan's salary if Ottawa sweetened the deal? This could wind up being one of the more interesting developments with some finer details included.
#5. Chicago Shakes Up Their Roster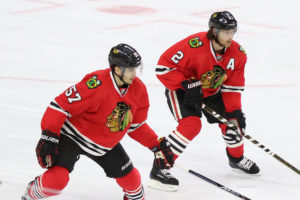 This could be a bit misleading as the Blackhawks can only do so much shaking up due to a plethora of no-move clauses they've handed out to some very hefty contracts. Still, the defending 2016-17 regular season Western Conference leaders exited this year's playoffs in a resoundingly negative way and they have some serious decisions to make.
Eight players on the Blackhawks roster require protection. That's the most in the NHL. As such, they are extremely handcuffed when it comes to their next roster moves. Will the team ask certain players to waive their no-move clauses? If they don't, will they choose Trevor Van Riemsdyk over three potential forwards?
#4. Garth Snow Decides to Be Garth Snow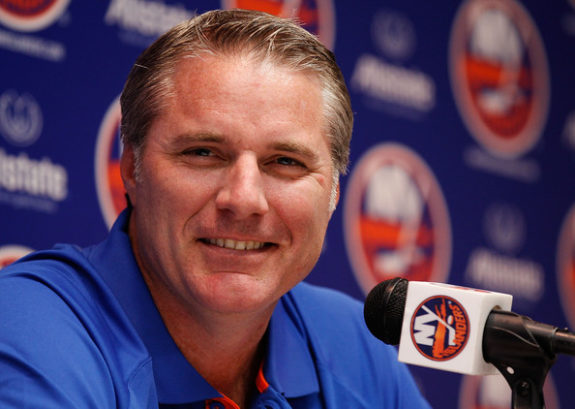 One of the most active general managers in the NHL, Garth Snow is never shy about making moves out of left field. Some of those moves have worked well and others not so much, but the NHL Expansion Draft gives the Islanders' manager an opportunity to make headline news. He's set to lose a pretty good player.
Right now, the Islanders have to protect John Tavares, Johnny Boychuk and Andrew Ladd. They'll probably add Anders Lee, Josh Bailey, Ryan Strome, Brock Nelson, Casey Cizikas, Nick Leddy, Travis Hamonic and Thomas Greiss to that list. It leaves players like Jaroslav Halak, Calvin de Hann, Thomas Hickey, Jason Chimera, Cal Clutterbuck, Nikolai Kulemin exposed.
This is a type of scenario that absolutely screams action for Snow and George McPhee. Whatever these two cook up could produce a domino effect down the line. Maybe Snow decides to move a defenseman to another team? Anything seems possible.
#3. Wild Say "Don't Touch My Blue Line"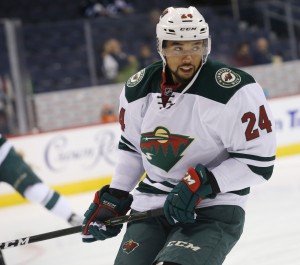 The Minnesota Wild are in the unenviable position of having to choose who gets protected from their blue line and who doesn't. With three forwards requiring protection and one defenseman, the Wild will either lose a good forward if they protect four d-men or they'll lose a good defender.
The easiest solution would be to trade draft picks to the Golden Knights in exchange for being left alone. But, like Anaheim's roster, the draft pick(s) has to be worth not getting a really good player.
Minnesota could be heavily involved in trade action hoping that they can minimize the damage.
#2. Scott Hartnell Refuses to Waive His No-Move Clause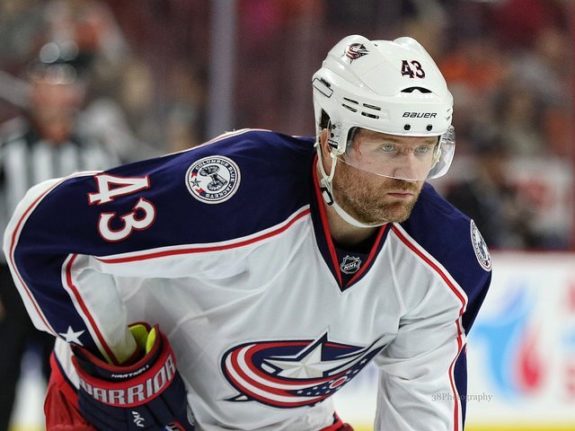 It appears the primary plan of attack in Columbus is to convince Hartnell to waive his rights to stay in Columbus where he's built and home and his family live in a city they now love. The Blue Jackets hope is that in doing so, Vegas passes him by and takes a younger player with a higher potential ceiling. That may not happen and the risk is all on Hartnell.
If Hartnell gets concerned, it throws things for a loop in Columbus where a team that finally made strides and is viewed as a threat each and every night will lose a good player. Perhaps the Golden Knights go after defenseman Jack Johnson. Maybe Matt Calvert is their target. There will be no shortage of options and to minimize the damage, the Blue Jackets need Hartnell's help. If he's unwilling, the Blue Jackets may look to trade a valuable asset to avoid losing it for nothing.
#1. Nashville Tries to Protect Everyone
The Predators are one of the few teams that will protect four defensemen. With P.K. Subban, Roman Josi, Ryan Ellis and Mattias Ekholm as your top-four, how can you possibly blame them?  The result is that a very good, established top-six forward will be available.
Nashville disposed of the Chicago Blackhawks and St. Louis Blues in this year's playoffs. They're looking like a very strong bet to win it all. The result is the kind of team you don't want to remove a middle to a high-end piece from. Can they afford to lose a player like Colin Wilson or Craig Smith? Yes. Will they want to? That's a good question.
If Nashville decides to try and hang onto everyone, it could make some interesting waves around the NHL and some last minute decisions come draft day.
Jim Parsons is a senior THW freelance writer, part-time journalist and audio/video host who lives, eats, sleeps and breathes NHL news and rumors, while also writing features on the Edmonton Oilers. He's been a trusted source for five-plus years at The Hockey Writers, but more than that, he's on a mission to keep readers up to date with the latest NHL rumors and trade talk. Jim is a daily must for readers who want to be "in the know."
Other content contributions include: NHLtradetalk.com, The Sportster and hosting weekly video casts, THW News and Rumors Rundown, plus Oilers Overtime.
For interview requests or to provide content info, follow Jim on Twitter or his social media accounts. They appear under his photo on articles like this one.