Hello Friends
Our site has recently turned all of one year old. I couldn't begin to tell you how proud I am of what the site has developed into. From a daydream about starting a little hockey blog  to operating a growing enterprise that features 35 writers, seventy five thousand monthly page views, over five thousand Twitter followers and over thirteen thousand incoming links. The links in particular mean a lot to me as it confirms that other bloggers have found our content worthy of sharing with their readers.
One thing that bothers me is that I feel that many visitors drop by for one article and miss out on a lot of other parts of our site. I've decided to put together a little walk-through showcasing what we do. If you come by from time to time feel free to say hello in a comment below the post.
First and foremost is our ongoing stream of great content updated multiple times a day and now featured in the Google News stream. You'll find all of the most recent articles right here – under the main image box.

If you love our content but don't always come to the site you can have all of our articles sent to your RSS Reader or you can subscribe to our Newsletter for a less frequent reminder.
Are you a fan of one particular team? We have a dedicated team page that lets you know who the writer(s) are and gives you access to all of the latest articles that relate to your team. You'll find the list of teams under the main menu that runs across the top of the site, just put your mouse over East or West. Here's an example of a Team page: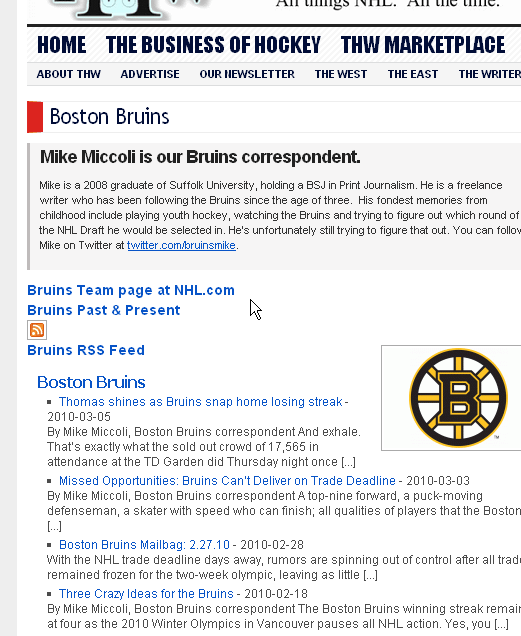 One thing we love at The Hockey Writers is hearing from you guys. All of your comments appear throughout the site including on our front page.  A comments box is available for you below each post.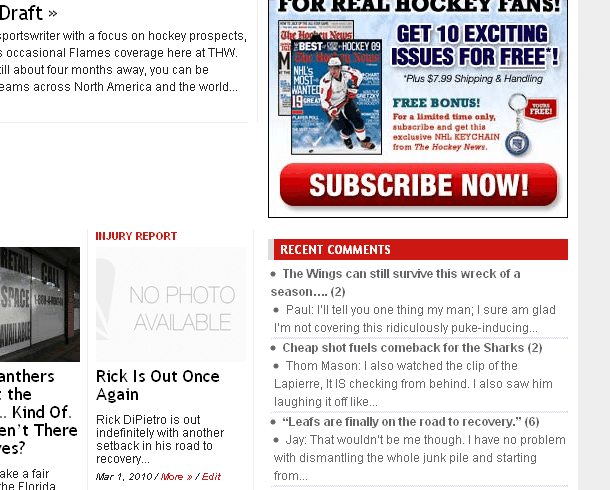 A couple other ways to interact with us is via Twitter and our Fan Page on Facebook.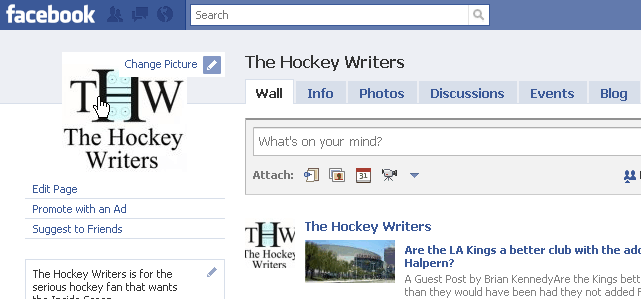 Another Page we have for you is our page of Top Tens, found also on our Top Menu or by clicking here if you want to check it out now.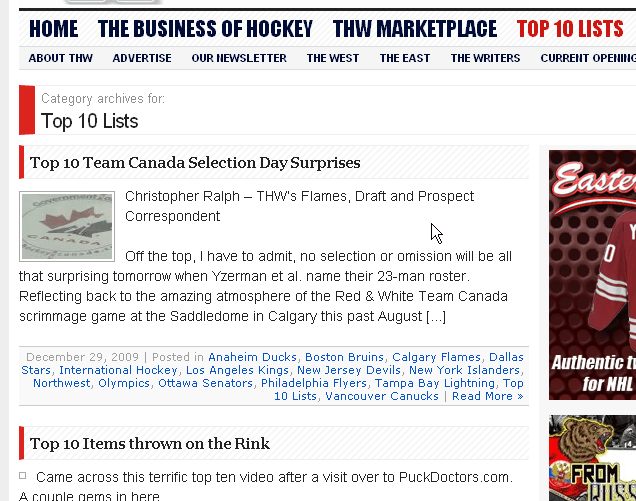 So there's your quick tour. I hope you'll take a minute to meander around the site and check out some of our other pages…and if you own a hockey blog and need some more traffic then check out our advertising options, just click on advertise in the menu above.
Serial entrepreneur who started building websites in 1995. Founded The Hockey Writers in Jan. of 2009. Traveled with family for a year, visiting 25 countries along the way.