This past Sunday, defenseman Josh Mahura made his NHL debut for the Anaheim Ducks against the Colorado Avalanche. Mahura, a prized prospect who scored 69 points in 60 games during his final season in the WHL last year, looked comfortable and confident playing alongside Brandon Montour. However, Mahura isn't the only new face on the Ducks' blue line; three other rookie d-men played in Sunday's game, led by "veteran" Josh Manson, a 27-year-old with 279 games under his belt.
The Ducks' blue line was, as Eric Stephens put it, more of a "green line", comprised of players that even Ducks' fans may not have recognized.
Four rookies. Combined 73 NHL games including tonight. Rename their blue line the green line tonight? https://t.co/oKfeDlfTy6

— Eric Stephens (@icemancometh) November 19, 2018
Who are these young defensemen?
Jacob Larsson. Age: 21. NHL Games Played: 15.
When it comes to drafting defensemen, the Ducks have a stellar record. In recent years, picks have included Hampus Lindholm, Cam Fowler, Sami Vatanen, Manson, and Montour. When Jacob Larsson was selected in the first round of the 2015 NHL Draft, fans had high hopes for him. Larsson played in four games the following year and those hopes seemed well placed. Impressive skating propelled Larsson up and down the ice, where he made smart plays and impressed a number of Ducks fans, myself included.
Larsson was sent down to the San Diego Gulls for development but his growth stalled. Injuries and other factors hindered the young Swedish defenseman, whose performance with the Gulls wasn't quite as strong as expected. In the 2017-18 season, he notched just 16 points in 50 games. For comparison, Montour scored 57 points in 68 games the season prior to becoming an NHL regular.
This season, however, has been a good one. Larsson's skating ability has been on display and he's made very smart decisions with the puck. Every game seems better than the previous, and he held his own against the Avalanche's formidable top line including jostling hard with the very talented Nathan Mackinnon.
Larsson moves around the ice easily and has exceptional passing ability. His shooting and physical play could use some improvement, but there's already been a hint of that in the latter. Should the Ducks defense ever be fully healthy, expect Larsson to remain among them.
Related: Predators Need Tolvanen While Arvidsson Is Out
Marcus Pettersson. Age: 22. NHL Games Played: 42.
At 6-foot-3, Marcus Pettersson should be a big-bodied defenseman but then you notice that he weighs in at just 177 pounds. He's an interesting case: he's not the best skater and isn't the most physical player, but he has been very smart at times and using his height well.
During his 22 games with the Ducks last season, he used his passing abilities and his surprisingly powerful wrist shot to generate scoring opportunities while remaining reliable in his own zone. Pettersson averaged just over 13 minutes a game and was used mostly as a way to give the team's top four defensemen a chance to catch their breath.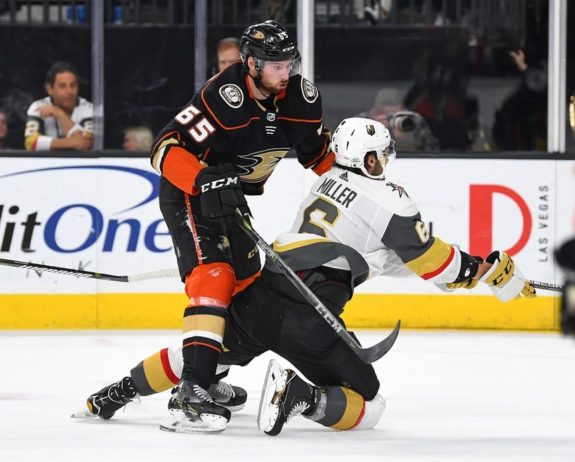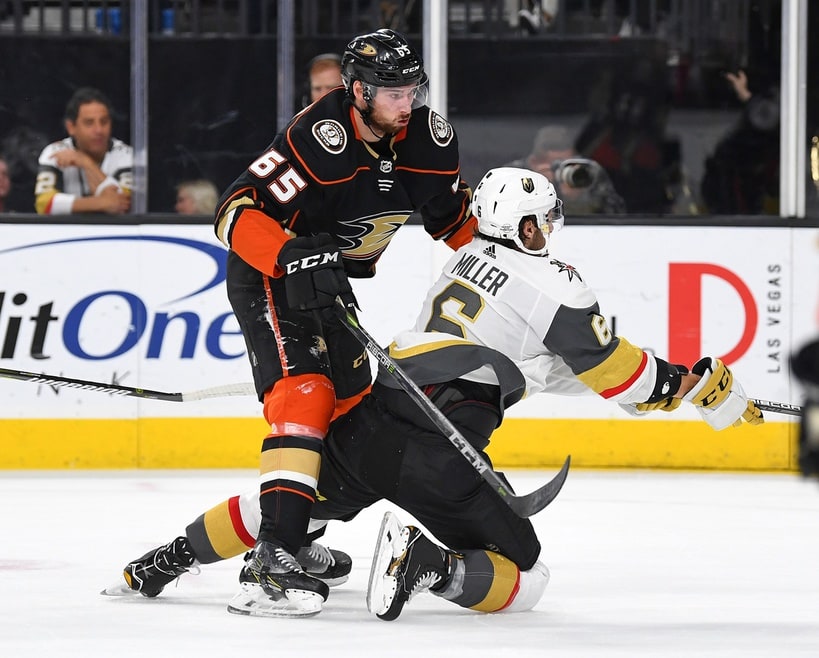 Still, there is potential for more from Pettersson. With a little more weight and some improvement on his skating, he could become a powerful asset. Unfortunately, it seems as though he has taken a step back this season. Paired mostly with fellow rookie Andy Welinski, Pettersson has seen a reduction in ice time and has been one of the weaker parts of the defensive group. His biggest issue is his lack of physicality. He should be more engaged in the crease and when he is, it isn't enough.
It's tough for a player that's as tall and lanky as he is to win physical battles. His center of gravity is high and he doesn't have enough weight to go up against the type of big forwards that love to park themselves in front of the Anaheim goal. Partnered with a more physical defenseman like Josh Manson might help take some of that workload off of him but the best thing Pettersson can do right now is to get stronger. When he's on the ice, take note of how he uses his stick effectively and his stretch pass.
Andy Welinski. Age: 25. NHL Games Played: 15.
Andy Welinski turned some heads during the 2017-18 season when he was one of only three defensemen to be nominated for the AHL All-Stars. Welisnki was one of the most effective power play skaters in the league (from "Gulls' Welinski Earns All-Star Nod," NBC7 San Diego, 1/4/18). At 25, he's a little bit older than some of the other rookies, but he has produced consistently solid numbers during his two full seasons down in San Diego.
A product of the University of Minnesota-Duluth, Welinski is a fairly strong skater and a smooth passer. His style of play reminds me of Korbinian Holzer, one of the many injured Ducks players. Like Holzer, Welinski isn't very flashy and he prefers to keep his offensive game along the perimeter of the offensive zone. He can be a little more physical than his partner Pettersson, but probably not as physical as the Ducks' coaching staff would like him to be.
Watch for Welinski to take smart shots. They're not always laser-fast, but he puts them in the right spots to get redirects or to generate more offense.
Josh Mahura. Age: 20. NHL Games Played: 1.
Mahura is the newest player in Anaheim's long line of coveted young defensemen. A third-round pick from 2016, Mahura played most of his WHL career on the Red Deer Rebels before being traded to the Regina Pats, where fellow Ducks teammate Sam Steel was also playing. During his time there, Pats' head coach John Paddock called him a "game-changing guy," (from "Pats' Mahura Ready to Move On After Second Chance with Team Canada," Regina Leader-Post, 1/2/18).
A great example of the "new" NHL defenseman, Mahura excels on the offensive side of the game and is known for his ability to score, to generate scoring chances, and to quarterback the power play.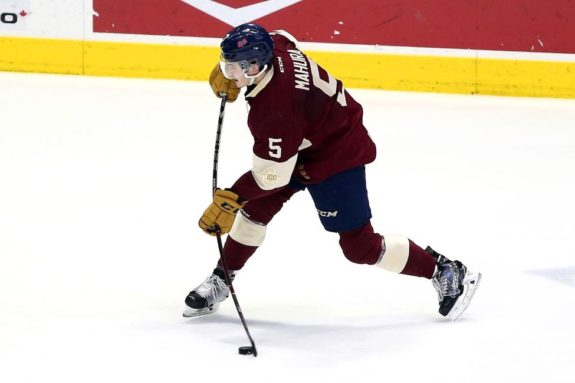 These talents were all easy to spot in his NHL debut, where Randy Carlyle trusted him with time on the second power-play unit and even an extensive portion of the 3-on-3 overtime. While he fumbled a couple of passes, his defining trait was evident: confidence. Mahura's skating and puck handling abilities have given him the conviction necessary to succeed in the big leagues.
To me, his style is very close to that of his defensive partner, Montour. Both players move the puck very well while also being able to recover quickly to play defense. Although he's still young and smaller than other players, Mahura takes excellent angles and isn't afraid to play the body. I would like for him to go back to San Diego for another year, once injured players return, but I expect to see his name pop up very often once he does become an NHL regular.
With an injury list that seems to grow longer by the minute, we may see several new players before the season is over, including Jake Dotchin. Who are you most excited to see?