The Anaheim Ducks' training camp got off to an inauspicious start with the news that center Ryan Kesler is slowly recovering from offseason hip surgery and out indefinitely. We've explored what that might mean for who plays center and/or who draws into the lineup. The other glaring issue, though, isn't just replacing Kesler's body, but his production.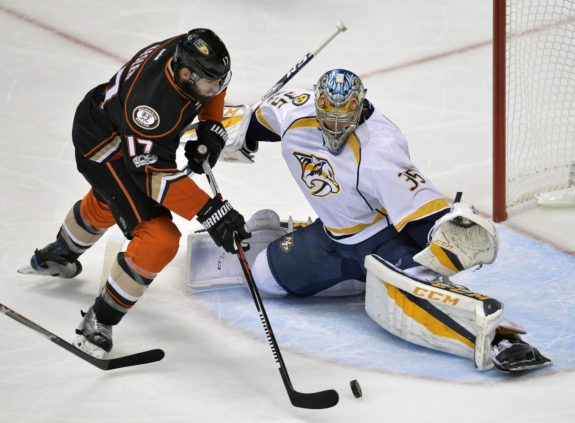 As one of the league's better two-way centers, replacing everything Kesler brings to the table is a tall order. He provides faceoff acumen, physical and agitating play, defensive prowess, and of course, scoring. As such, the Ducks will need multiple players to elevate their levels of play to help fill the multi-faceted void Kesler will be leaving behind in the season's early stages.
Non-Scoring Attributes
Faceoffs and Defense
Luckily, the Ducks already have an elite faceoff man to assuage Kesler's loss in this department, and that is 35-year-old Antoine Vermette. While Vermette should not be relied upon to play top-six minutes, he can expand his role slightly as a key faceoff specialist. Last season, Vermette posted a ridiculous success rate of 62.3 percent—even better than Kesler's mark of 57.4 percent. Vermette has been known for this quality for his entire career, sporting a faceoff winning percentage of 56.4 over 982 career games.
There are, however, more important issues than faceoffs. Kesler is known as one of the league's top defensive forwards. This is one of the hardest qualities to replace, but the Ducks can hope to do so via continued commitment from several players. Standing out among those players are forwards Jakob Silfverberg and Andrew Cogliano, who, while not centers, can play responsible, 200-foot games. Their five-on-five possession and scoring-chance measures from last season validate this notion.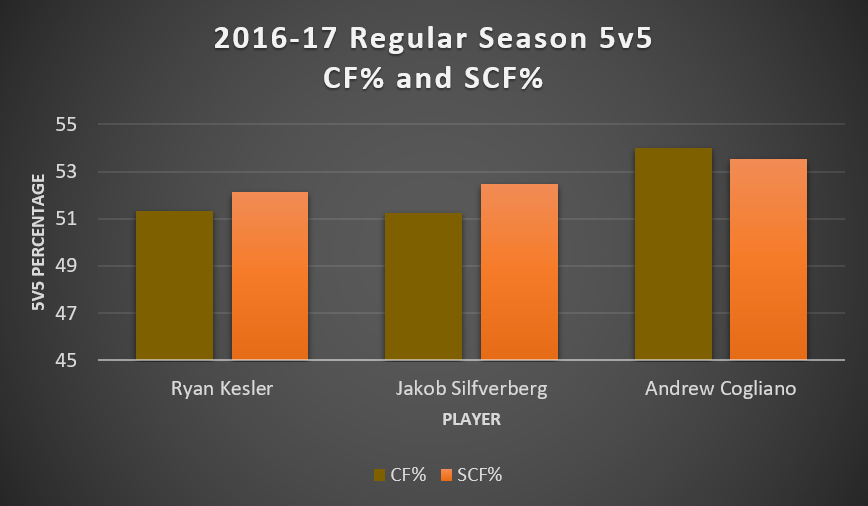 While Silfverberg and Cogliano might not always get the same tough assignments and minutes that Kesler gets, the evidence shows that coach Randy Carlyle would be wise to lean on them for difficult matchups while Kesler is out.
Penalty Killing and Physicality
Because of their defensive abilities, Cogliano and Silfverberg already see a decent amount of time on the penalty kill as well. They will be relied upon more heavily in Kesler's absence; Kesler played the most shorthanded minutes of anyone on the team last season. His presence helped the Ducks to the league's fourth-best penalty kill last season, with a success rate of 84.7 percent.
Vermette might also find himself out there a bit more often in shorthanded situations, if for nothing else than to take defensive-zone faceoffs. Beyond those players, Anaheim will likely also lean on newcomer Dennis Rasmussen, who saw a great deal of penalty-killing responsibility with the Chicago Blackhawks last season.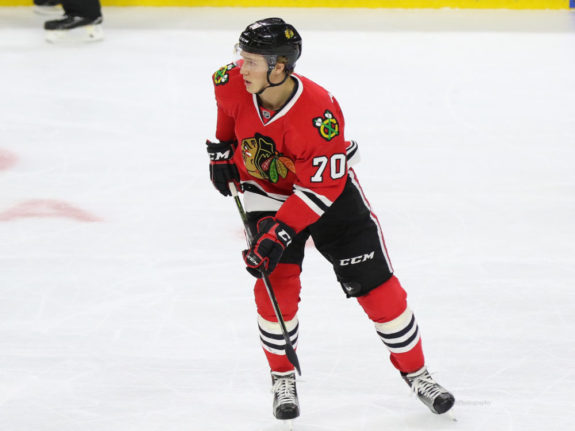 Another of Kesler's trademarks is his ability to toe the line of hockey legality and get under the skin of his opponents. Just ask Ryan Johansen of the Nashville Predators. Love it or hate it, it is often effective.
Emerging young forward Nick Ritchie is a candidate to bring some of this element in Kesler's absence. Ritchie led the club in hits last season with 247. Out of Anaheim's forwards, Kesler was second with 146.
While high hit numbers do not always mean more success and might sometimes point to less puck possession, Ritchie's high total nevertheless underscores his willingness to play with an edge and bother opponents that way. Also, Ritchie's respectable possession numbers point to a player who picks his spots when hitting (e.g., to regain puck possession and simultaneously agitate opponents, thus killing two birds with one stone), and does not just do so with reckless abandon.
Nicolas Kerdiles, if he makes the roster out of training camp, could also help in this regard while chipping in some secondary or tertiary scoring from the bottom six.
Scoring
Outside of Kesler's defensive prowess, there is the matter of making up for his 22 goals and 36 assists. The Ducks have some strong depth scorers who are already key contributors. The team will now have to depend on these players even more.
The aforementioned Silfverberg, who will turn 27 shortly after the regular season begins, was already going to be someone Anaheim would look to for continued growth. Kesler's absence only adds to the importance of that.
Silfverberg's career has progressed in the right direction, with the Swedish winger having increased his goal totals every season since he broke into the league with the Ottawa Senators. He tallied career highs of 23 goals and 26 assists last season and caught fire in the playoffs, potting nine goals in 17 contests.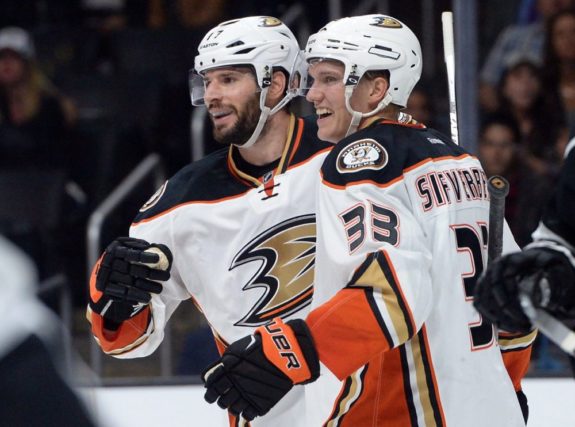 The Ducks will need Silfverberg to at least approach the 30-goal and 60-point thresholds this season. It's no easy task, especially since they will need him to increase his role on the penalty kill as well, but given the trend of his career, he seems poised for more.
Meanwhile, Cogliano, in spite of his defensive nature, has some offensive touch and can use his speed to help in that regard. The one-time 20-goal scorer is another player who will be counted on for additional secondary scoring to help offset the loss of Kesler in the early part of the season.
The development of Ritchie will also be even more critical for Anaheim this season. As mentioned, he can bring some of the physical, agitating style of play for which Kesler is known, but the 10th overall pick from the 2014 draft also has the ability to find the scoresheet. He picked up 14 goals and 14 assists last season, so eclipsing the 20-goal mark would go a long way toward keeping the Ducks in the thick of the Pacific Division race over the first half of the season as Kesler recovers.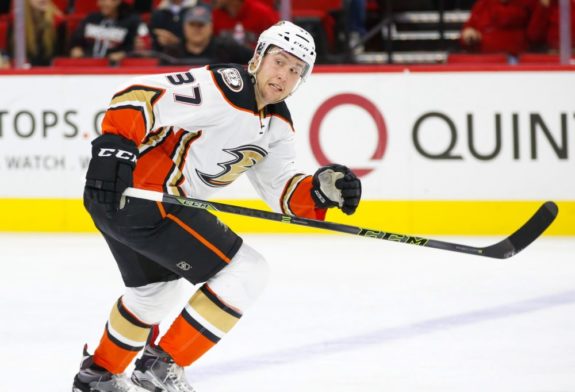 Then there's the electrifying Rickard Rakell. He already netted 33 goals last season to lead the team, so it might be a bit unfair to expect an uptick in that total. Still, though, as the presumed second-line center in Kesler's absence, he will face added responsibility while being expected to replicate that level of scoring production.
As cliche as it might sound, it's going to take a team effort for the Ducks to maintain their high level of play while Kesler is on the shelf. They have the players to do it. Time will tell if they—particularly the younger players, whose growth and development is now of utmost importance—will fully rise to the occasion.
Tom has been with The Hockey Writers for almost four years. After previously covering the LA Kings and the New York Rangers, Tom now covers the Anaheim Ducks.
While in college at Clemson University, the 2016 college football national champions, Tom wrote game summaries and feature articles for the official team website of the Greenville Drive, a Class-A minor-league baseball team and affiliate of the Boston Red Sox. Tom is happy to be able to continue to fulfill his passions for sports and writing with THW.