And then there were four.
After an entertaining second round, only four teams remain in the Stanley Cup Playoffs. The Nashville Predators will battle the Anaheim Ducks in the Western Conference Final while the Ottawa Senators will take on the Pittsburgh Penguins in the Eastern Conference Final.
Nobody would've predicted these two series to occur before the playoffs started. But now that they're actually happening, let's talk about what to expect in both series, including players to watch and my prediction of who advances.
Anaheim vs. Nashville
Nashville was the last team to get into the playoffs but with the way they're playing, you wouldn't think so. The Predators swept Chicago in round one and defeated St. Louis in six games in round two. This is the first time in franchise history the team has made it to the Conference Final.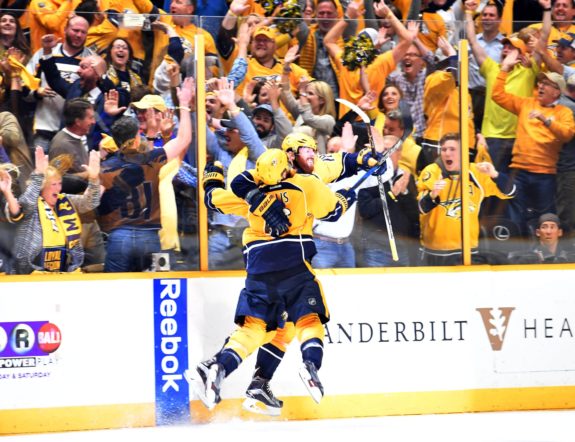 As impeccable as they've been at home, the Preds have to like their chances this series. They are undefeated (5-0) at Bridgestone Arena in these playoffs. Their fans have assisted in their run and they'll be extra hyped when the series turns to Nashville for Game 3. If they can split the first two games like they did in St. Louis in the second round, they will have the advantage in the series.
Anaheim will need to contain the defensemen of Nashville, who have been red-hot in the postseason. Roman Josi, P.K. Subban, and Ryan Ellis have let it all hang out. In their 10 playoff games this year, the defensive trio has a combined 24 points.
Like the Predators, the Ducks swept their way into the second round, defeating Calgary in four games. Then it took a wild seven-game series to knock out the young and dangerous Edmonton Oilers. If it wasn't for their unbelievable comeback in Game 5 against Edmonton, they might not be here. The good news for Anaheim is that they won't have to defend Connor McDavid in the Conference Final. The bad news is that Nashville plays no slower than Edmonton.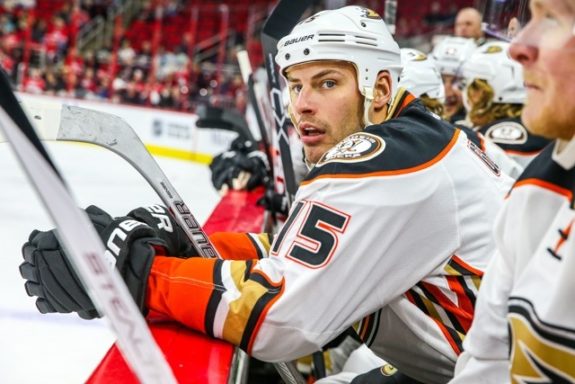 More good news for Anaheim is that captain Ryan Getzlaf is playing at a Conn Smythe level. He has 15 points in 11 games, with 10 of them coming in the previous series. With as good as he's playing, he could propel Anaheim into the Cup Final himself. But it's not likely against a hot Nashville team that's rolling through the playoffs as if they've been here many times before.
These two teams faced each other last postseason in the first round and Nashville came out victorious after a win in Game 7. The Predators were certainly the underdogs last year. However, it's not certain that they hold the same status again this time around. Nashville has been the most consistent team in these playoffs, and behind stellar goaltending from Pekka Rinne (1.37 goals-against average and .951 save percentage), I think they get it done yet again. Nashville wins in six in front of their home crowd and advances to the Stanley Cup Final for the first time in team history.
Pittsburgh vs. Ottawa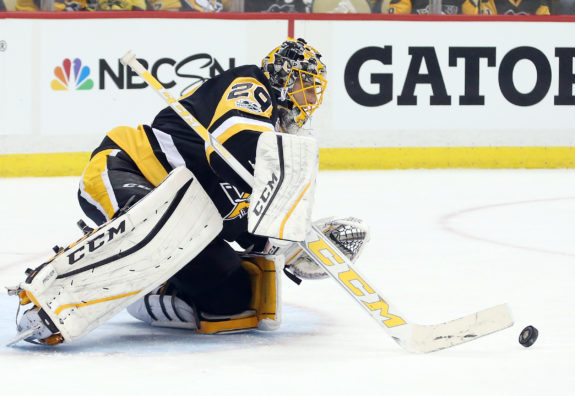 The Penguins are probably the favorites right now to win the Cup and repeat as champions, but Ottawa poses a tough test for them. The Senators' resiliency pushed them through Round 2, as they came back to win Games 1, 2 and 5. Their ability to come through victorious in tight contests throughout this postseason could give them some much-needed experience of how to play in those situations. With Pittsburgh's potent offense, though, Ottawa will likely need to play with the lead to be successful in this series.
The Penguins' defense has been spectacular and their goaltending has been even better. The reason they're in the Conference Final again is because of Marc-Andre Fleury. Defensively, the Pens have the advantage, however, Ottawa can lock it down as well and Craig Anderson has been no slouch between the pipes.
The Sens do have the best defenseman in this series in Erik Karlsson. Like Getzlaf from Anaheim, Karlsson is playing Conn Smythe-level hockey. He's playing through a couple of hairline fractures in his foot and still has 13 points in Ottawa's 12 playoff games. He'll need to keep toughing it out if his team wants to knock off the defending champs.
Karlsson is an elite player but the most elite of players wears a Penguins jersey. Sidney Crosby is the best player when he's on the ice and could easily lead his team to back-to-back Stanley Cup Finals. His concussion enigma almost certainly will be the story in the broadcasting booth the whole series. But when he's healthy – or when he's playing, I should say – Crosby many times is the difference between his team winning and losing.
Containing Crosby might not win Ottawa the series, as Pittsburgh still has Evgeni Malkin – who leads the league in playoff points (18) – and Phil Kessel. But keeping him in check and getting to Fleury is how they can win. That, however, will be very difficult and perhaps not possible for an Ottawa team that doesn't match up particularly well against the Penguins. This will be a tightly-contested series, but Pittsburgh returns to the Cup Final, taking down Ottawa in six.
(All stats courtesy of NHL.com)