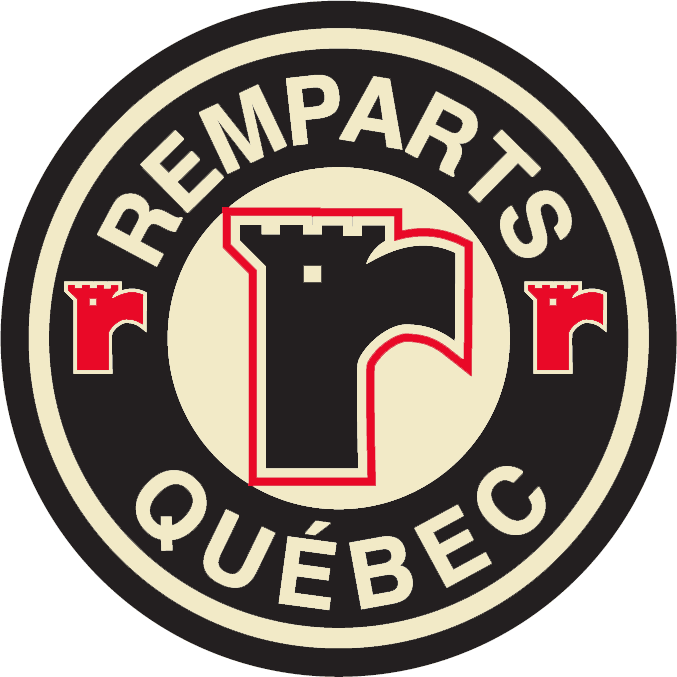 Fans of the Quebec Remparts have much to be thankful for this holiday season.  The team has been on a tear the past two seasons, and with hall-of-famer, Patrick Roy at the helm, the Remparts have revamped and continually push to claim the QMJHL title.
Much of the success has been due to one key player in the lineup.
Anthony Duclair, a Québecois, has shined in both seasons he's played in the Quebec Major Junior Hockey League.  His impressive 66 points in 63 games last season seems modest in comparison to the 30 points he's already put up this season in roughly one third as many games.
Although his rookie numbers are extremely solid, he'd be the first to tell you he was shocked by how well he played last season.
"I was more surprised than anything else.  I did not expect to have a season that I had last year at 159 lbs.  I was small, skinny, and inexperienced, but my determination helped me strive through the season.  I opened up many eyes and was really satisfied with what I accomplished last year.  Now it is a matter of doing even better this year and prove to everyone that I belong in the elite players of this league, even at a young age," Duclair said.
Duclair brings a repertoire of offensive ability to the ice.  With very agile skating and tremendous stickhandling abilities, the 17-year old has stood out amongst his peers.
"Definitely my speed is my number one asset, along with my hockey IQ," began Duclair.  "I use my quickness to beat defensemen wide and take the puck to net most of the time and that has helped me to get many scoring opportunities.  I also have very good puck skills, I like to use my quick hands when I am working down low in the corners to deke my opponents and surprise goalies at times."
Now a few weeks back, Anthony suffered an ankle injured that kept him sidelined for a few games.  While some players might be bitter about not being able to play, the promising forward took a completely separate approach.
"The ankle has gotten much better since the injury.  I can say that I'm almost at 100%. I have done physiotherapy everyday since the injury to get back as soon as I can because I hated watching games from the stands, especially when we lost."
In fact, the injury may have helped his game, more than it hurt.
"I benefited from the injury a little, I worked out my upper body strength and was able to put on 2-3lbs of muscle and I already feel it in my shot," said Duclair.
However he does have a few faults in his game that could use a bit of refining.  For starters, "being more aware in my defensive end.  Being an offensive minded player, I want to become reliable in my own end, as well, so I can play at the next level.  Patrick [Roy] has helped me tremendously in that department and has put a lot of emphasis on that, so that is one of things I need to work on."
So with those skills, who does Duclair like to compare his game to?
"A player like Evander Kane comes to mind," Duclair stated.  "My style of play really resembles his.  He has incredible speed, loves to battle and take to the puck to the net, he has great vision, great hands and he is not afraid to play the physical game."
Still, he really looks up to one particular player – arguably the biggest name in hockey at this point and time.
"Just like most young players will say, Sidney Crosby has always been my favorite player growing up.  He is the best leader in the game today and is the face of the NHL.  His work ethic is impeccable and is just so exciting to watch every time he is on the ice."
With skill like Evander Kane and work ethic like Crosby, it's no wonder Anthony Duclair is putting up such great numbers.  But deep down inside, he's just a regular kid with game-breaking hockey skills.  He's even acquired a bit of taste for music.
"I am currently taking guitar lessons from my teammate Nick Sorensen, I am not very good but I am improving. I am learning because I am a romantic type."
That must be the French part of him speaking….
*******************************************************************
Any draft prospect would be lying if they said they didn't pay attention to draft rankings.  Duclair is no different, but to him, getting drafted is what matters most in his young career.  Looking at draft rankings doesn't hurt, though.
"Whenever an official list comes out on the internet, as a prospect, you're always eager to look where you are being placed and compare yourself to other players, but I am not worrying too much about the mock drafts or anything.  The only list I will really take pride in is the final one that will come up after the season, since that is usually the most accurate."
As hockey fans last year, we noticed one of the most unfortunate phenomenons where many of the top prospects went down to major injuries.  Some fared better in the draft than others, however Duclair already went down with an ankle injury.  Should that worry him at all on opinions scouts will have about him in the coming months?
"Not at all!  Scouts have seen me play for a couple years now and know what to expect from me.  Obviously on some lists, like the Central Scouting list, I may have fallen a couple spots, but I do not worry about those things.  I am positive that I will get drafted when I am supposed to and I will continue to have a great season."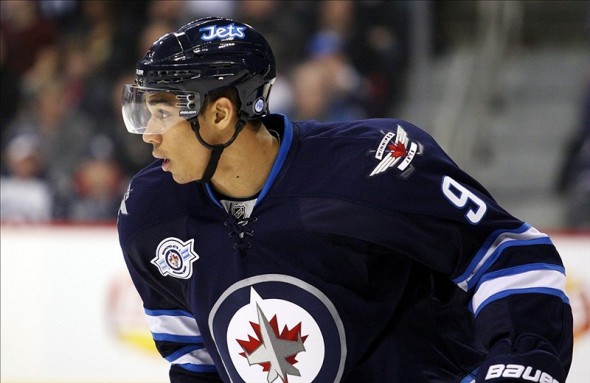 The 2013 draft is in the forefront of a lot of players minds this season and may make players lose focus on long term goals, but the Quebec native still holds the team before himself.  And a team with such a solid foundation as the Remparts have, it is difficult not to.
"Obviously playing in a large market like Quebec city, it enables [Roy] and the Remparts organization to attract some of the best players in the world every year and also helps us to have one of the top teams in the league every single year, which is great for us.  We had the luxury of getting two of the best 2013 NHL draft prospects – Adam Erne and Nick Sorensen – to our team to play alongside Grigorenko and myself, so it is definitely real nice to have.  For talented players like us, Patrick does an exceptional job to make us better as players and as people of the ice, he is always helping us reach our maximal potential and takes us away from our comfort zone."
And Duclair's praise of Patrick Roy didn't stop there.
"It is an honour and privilege to be playing for Patrick.  It is amazing how much passion he still has for the game and even when he coaching.  As a player, you can see that and really learn from it.  He is a winner and wants to have success at all costs in whatever he does and he brings that energy to the rink every single day and makes everyone a better player and person. It is really great to have a hall-of-famer as a coach and GM and someone that has already been through the NHL and many great events in the past."
The biggest task at hand this season has been the rivalry between Quebec and Halifax.  Halifax has two potential top 3 picks in MacKinnon and Drouin and currently hold the 1st overall spot in the Q by a wide margin.
"Halifax, this year, is one of the best teams in the country because of all the talent they have.  They have great depth and their third and fourth line can put up some goals.  Their defensive core is great and so is their goaltending, so its going to be fun playing against them and seeing a rivalry building up."
Both teams display phenomenal talent and the rivalry was rekindled last season during the playoffs, where Quebec built up a commanding 3-0 series lead, only to have Halifax take the next 4 games and move on to the next round of the playoffs.  The heartbreak of that series has remained in the back of the team's mind, especially Duclair's.
"It was the best thing that happened to me as a person, because I really understood that you can never take things for granted.  We had an opportunity to sweep them 4-0 and instead we laid back and thought they were going to give up, which ended up embarrassing us in front of our home crowd," Duclair mentioned.  "There was so much excitement going in this series because of all the prospects that were a part of it, and I guess all the hype got into our heads and ended up hurting us bad. We now know more how they like to play.  Obviously them being gifted offensively, we need to be extra cautious in our own end and make sure we do every detail correctly or else they can capitalize on every chance they get."
According to Duclair, there is a very simple solution for the Remparts to be successful and not relive last year's agonizing end to the season.
"We need consistency in our play from everyone on our team.  We have one of the most talented teams in the league, but we need to work when games get tougher.  We are not going to win games by only two lines showing up – all four have to play the right way so we can get a chance to win.  We have great goaltending, a solid defense core, and really gifted forwards, so I do not see why we cannot go far in playoffs and eventually win the league title to represent the QMJHL in the Memorial Cup this year."
There you have it.  Anthony Duclair…the player; the teammate; the person.  He leaves it out on the ice every single night with little to no regrets.  He's one of the most gifted forwards in this year's draft and will have no qualms about getting drafted.  However, the draft is still six months away and a Memorial Cup would do nothing but raise his draft stock even more.
Follow Anthony Duclair on Twitter (@aduclair10).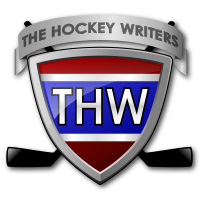 The archives of THW contain over 40,000 posts on all things hockey. We aim to share with you some of the gems we've published over the years.