As the days wind down to the start of the 2014-15 NHL season, South Floridians are undoubtedly wondering what's going to happen with their hometown team. Another new coach. Another great first round draft pick. Another off-season filled with questionable free agent pick ups. Essentially, another season of uncertainty…
First Things First
Don't panic! Every season is something of a crap shoot. Whether you've got Wayne Gretzky, Gordie Howe or Sidney Crosby on your team, there are never any guarantees. In fact, the L.A. Kings did have Wayne Gretzky on their team and couldn't manage to do much of anything particularly memorable. So the best thing to do is think positive and figure out who you're really rooting for.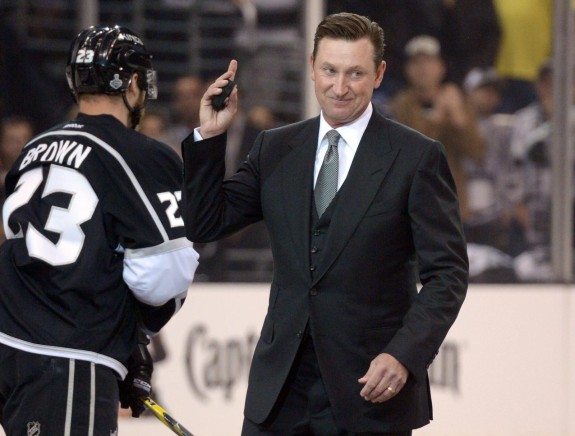 For one thing, either you're a fan or you're not. The Dolphins haven't won a Super Bowl since 1972 but no self-respecting fan would ever jump ship (though many have probably tried). So if you're a Panthers fan, you've got to be a fan through the good and the bad. Yes, it's been mostly bad for a particularly long time, but it's not like they're the only team to never win a Stanley Cup. Let's face it, the Washington Capitals have Alex Ovechkin and they haven't won a Cup. The San Jose Sharks have had Joe Thornton and Patrick Marleau, and they can't seem to even make it to the Stanley Cup Finals. So it's not like the Cats are the only team out there that's struggling. There are 30 teams in the league and only ONE can win it every year. So there's really no point in starting the season with a negative attitude.
The New Kid!
If you need a little encouragement to get the fan juices flowing, think about the hot young talent on the team. Let's start with the big one: Aaron Ekblad. Number one pick in the draft overall, and probably one of the only rookies in the league who's ready (or really close to ready) to skip the AHL and play with the big boys.
In case you're unaware, Ekblad is a solid 6'4″ 18-year-old defenseman who's been signed to a three-year entry-level deal. Despite suffering a concussion in August, he feels ready to earn his spot on the team, which could be a huge help to his defensive teammates like Erik Gudbranson, Brian Campbell and Dmitry Kulikov.
Acquisitions
OK, so the off-season was an odd blend of excitement and curiosity. Names like Dave Bolland and Jussi Jokinen don't exactly bring stars to your eyes, but they're not the kind of players you can turn your nose up at either. 31-year-old Jokinen earned a respectable 21 goals and 36 assists during the 2013-14 season, as well as 2 goals and 3 assists for his home country of Finland during the 2014 Olympics. A reliable player who brings strength and experience to the ice, as well as a shootout dynamo, this young team could learn a lot from him.
Veterans Too…
While no one is going to say that super-goalie Roberto Luongo can carry this team on his own, the truth is, a lot of teams are built around solid goalies and it doesn't get much more solid than Lou. His return just before the trade deadline last Spring breathed some new life to the team, and there's no reason to believe he's not going to be kicking it up a notch as the season gets started. Smart, popular and young enough to give the team at least a few more years if he stays healthy, this is an all-around player that makes pretty much everything better.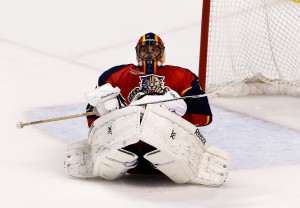 Coming Soon
Finally, we haven't even gotten to training camp yet (though 51 players have been invited), so the options are somewhat unlimited. Between new line-ups, new coaches, an inevitable new captain (with current captain Ed Jovanovski placed on waivers) and the potential for a whole new era–anything could happen! This is a team who's been on the verge of "something" for a couple of years now. What, exactly, appears to be a mystery, but with so much young talent (you didn't forget Jonthan Huberdeau or Aleksander Barkov, did you?), an incredible goalie and a whole new coaching style lined up, who's to say this isn't it? So buckle up, dust off your jerseys, and settle in for the ride. The Panthers could be gettin' ready to rumble.