I am probably not the first person to tell you this, but things are weird for the NHL right now. That's not going to change this season, especially by the April 12 trade deadline that is now only a little over a month away. Blockbuster moves between teams will likely be hard to come by, with owners less willing to add salary during an economically-crippling pandemic. Players traded over the Canadian border would have to quarantine for two weeks, but that doesn't mean general managers won't do their best to move pieces that will help them now or in the future.
By the time the trade deadline rolls around in an NHL season, teams have split themselves into groups of buyers and sellers. Buyers are looking to pick up assets that will help them win the Stanley Cup, and are eager to shed picks and prospects to do so. Sellers want those future pieces and will trade valuable players on their current roster in hopes of building a stronger team in the future. So deals will be made, even through tighter economic restrictions, and the Colorado Avalanche might be among the teams looking to make something happen. This is the first of a series exploring different options they could pursue, starting with the backup goalie position.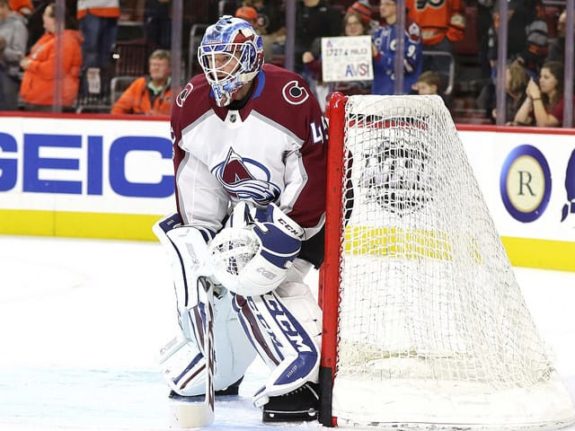 First, some context. GM Joe Sakic only has so much cap space to work with if he were to make some deals. Some room has opened up recently with Erik Johnson being placed on LTIR, but with big extensions for Gabriel Landeskog, Cale Makar, and Philipp Grubauer coming, along with a Seattle expansion on the way, Sakic has to be careful not to add too many pieces to his puzzle. Because the salary cap ceiling didn't rise over the last offseason, a lot of teams, Colorado included, are in a tighter situation than anticipated. It may very well be that the front office decides to stand pat with the roster they've already assembled.
But the Avalanche have entered their Cup contention window, and need to be ready to pull the trigger if a good move that makes them better comes along. In my (humble) opinion there will be a few of those available in the upcoming month. In a season where players are going down left and right, having a little extra support might be a difference-maker in the long run.
Jonas Johansson
The Avalanche have already garnered a fair amount of buzz around hockey media, with insiders such as Elliotte Friedman reporting they have interest in shoring up their backup goalie position. Hunter Miska has struggled, winning one of four starts while developing a habit of giving up goals in the last few minutes of a game. Goalie injuries and the Avalanche go together like peas and carrots, so adding some support is a solid idea.
According to Friedman, the Avs have shown interest in the Buffalo Sabres' Jonas Johansson. The 25-year-old has been developing for Buffalo since they selected him in the third round of the 2014 draft. This season, he's compiled a 0-4-1 record, with an .883 save percentage and 3.91 goals-against average.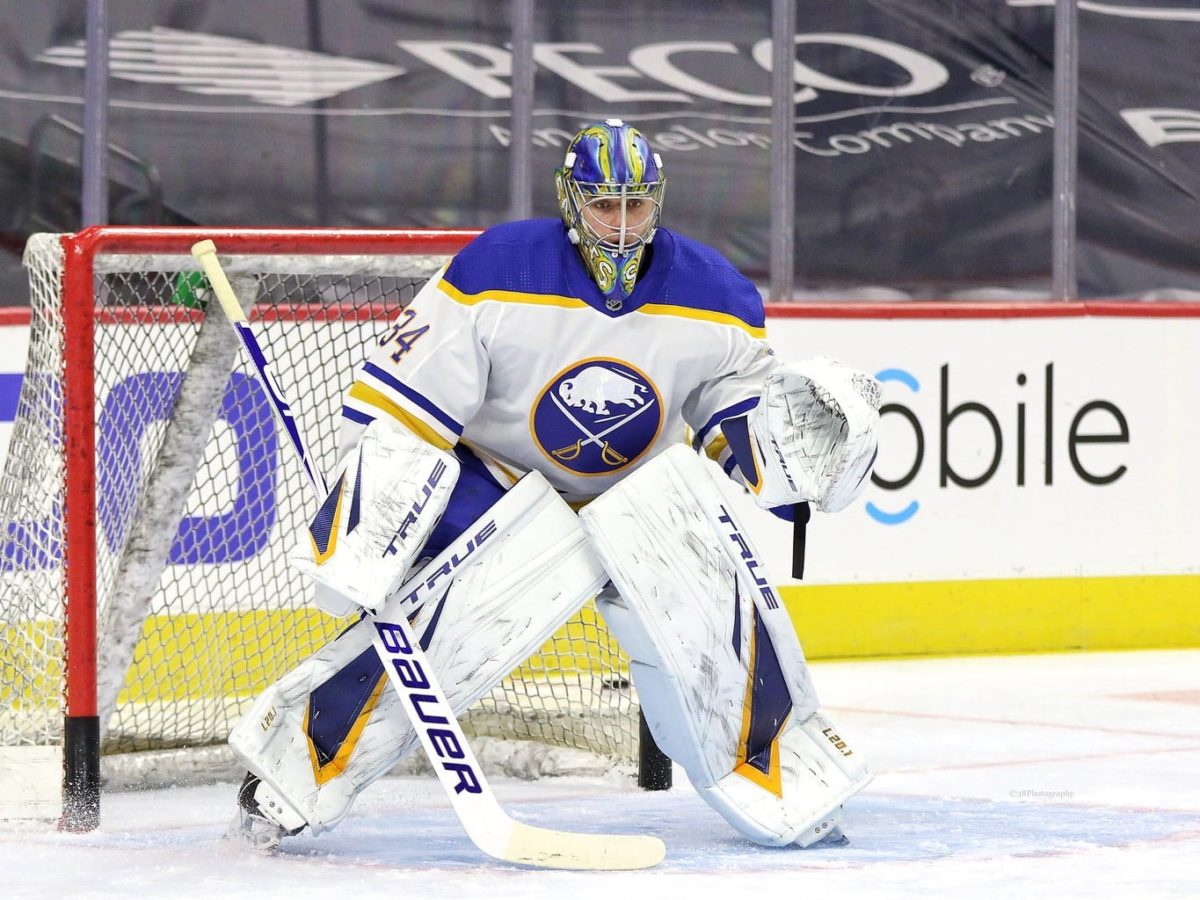 That being said, he plays for the 2020-21 Buffalo Sabres, so take those statistics with a grain of salt. The Swede was an AHL All-Star a season ago, in just his second year in the North American system. He actually made his NHL debut last February against the Avalanche, coming in to relieve a struggling Carter Hutton in a 6-1 Colorado victory.
Johansson would be an intriguing add for the Avalanche, likely costing very little in trade value and against the cap. His current deal costs $700,000 and expires when he becomes a restricted free agent this offseason. He would likely be more reliable in a backup role than Colorado's current options, but also not be in the way if Pavel Francouz were to regain his health. Because he would likely only cost a mid-round draft pick to acquire, nabbing him may be the low-risk, low-reward move the Avs want to make.
Ilya Samsonov
Friedman also mentioned that Colorado may be looking at the Washington Capitals for a goalie. This may be out of sheer habit for the Avalanche at this point, who have acquired each of their last two starting goaltenders from the Caps. First came Semyon Varlamov, who was a young, highly-touted starter. Then came Philipp Grubauer, who was a young, highly-touted starter. Both made homes for themselves in Colorado, with Varlamov arguably becoming the Avs' second-best goalie of all time, and Grubauer working his way up the list.
Now another young, highly-touted player may be getting pushed out of Washington. Ilya Samsonov has received limited action to start this season, with Vitek Vanecek taking over the crease in his stead. Samsonov will also be an RFA coming off his entry-level deal this offseason, and could be a cheaper option to re-sign than Grubauer if he impresses. The Avalanche have to mindful of Justus Annunen's timeline, as the young Finn has to the ceiling to be a franchise goalie. Signing Grubauer to a 6×6 contract may stand in the way of that coming to fruition, but signing someone like Samsonov for three years could be a good bridge as Annunen continues to develop.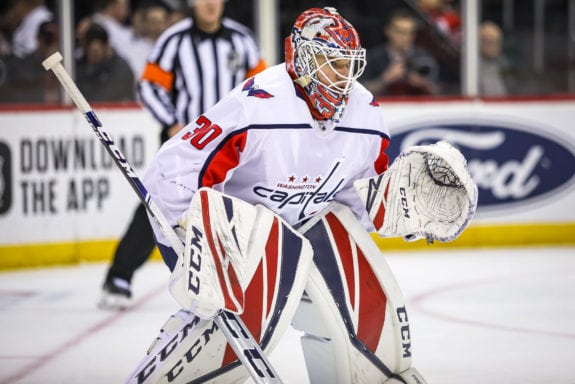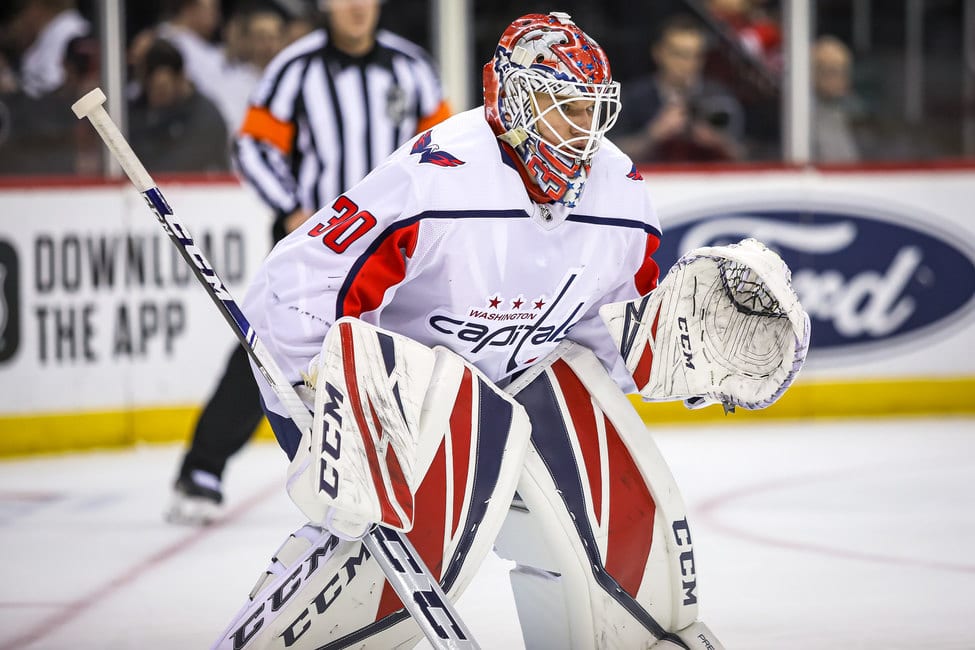 Samsonov would definitely be a pricier acquisition than Johansson. Washington would likely want Colorado's first-rounder in this year's draft, as well as a prospect like Sasha Mutala or Alex Beaucage. With Grubauer playing some of his best hockey for the Avalanche, this move might be a misuse of assets. But it would make their goaltending position more talented, and that may be all they want for the time being.
Others to Keep an Eye On
The Avalanche could also reunite with Jonathan Bernier, who is currently putting in impressive work for the Detroit Red Wings. Bernier was a solid backup behind Varlamov the year the Avalanche returned to the playoffs in 2017-18, and played a majority of their playoff series against the Nashville Predators before getting injured.
Bernier has surprisingly flourished in Detroit, putting up solid numbers both this year and last despite playing on a struggling squad. The NHL veteran has made his way through the trade deadline cycle before, and will almost certainly be on the move again. A return to Colorado could certainly be in the cards.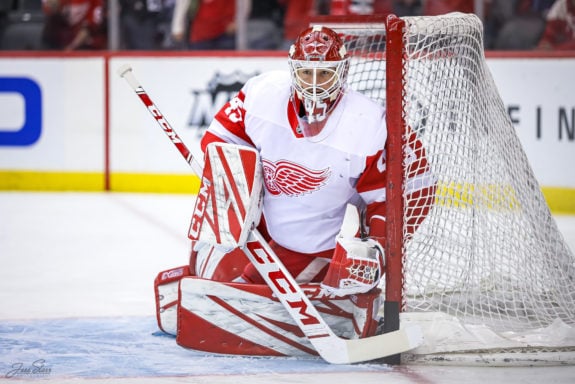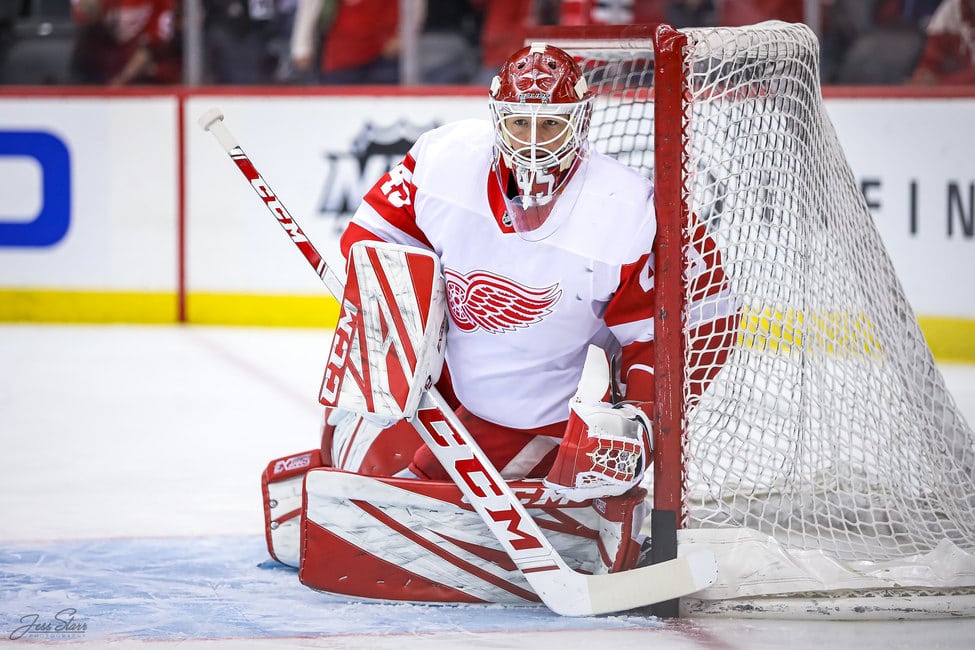 Another name to look out for is Antti Raanta. The Arizona Coyotes have begun to toil recently, and are in need of draft picks. Raanta, who just put up 44 saves against the Avs less than a week ago, could certainly net them some assets. I talked about a potential trade for him in a piece I wrote a couple of months ago.
The Colorado Avalanche will likely do something to address their backup goalie position by mid-April. It's become a matter of whether they choose to make a big move with a good amount of future ramifications, or a smaller move that would have less of an impact. Sakic has some work to do.
---
---
Avery is a writer covering the Colorado Avalanche. He is graduating in April with a B.A. in English and Mass Communication. He has previously worked for The Puck Authority covering the Rapid City Rush and for NGU Vision Media as their News Editor. He is a board game enthusiast and enjoys spending time with others.