The Colorado Avalanche are among few teams with plenty of cap space to spend in free agency and have already made some big moves in acquiring Brandon Saad from the Chicago Blackhawks. This deal saw them part ways with restricted free agent defenseman Nikita Zadorov leaving a hole on their blue line.
The team immediately addressed that hole with another acquisition, that again did not come from the free-agent market. General manager Joe Sakic shored up his team's blue line acquiring left-shot defenseman Devon Toews from the New York Islanders for two second-round picks.
What Does Toews Bring?
Toews is coming off his second NHL season posting 28 points in 68 games and saw a big improvement from his rookie year where he notched 18 points in 48 games. Although he may not be a household name there aren't many Avalanche blueliners that are, however they are still very effective and Toews fits this exact mold.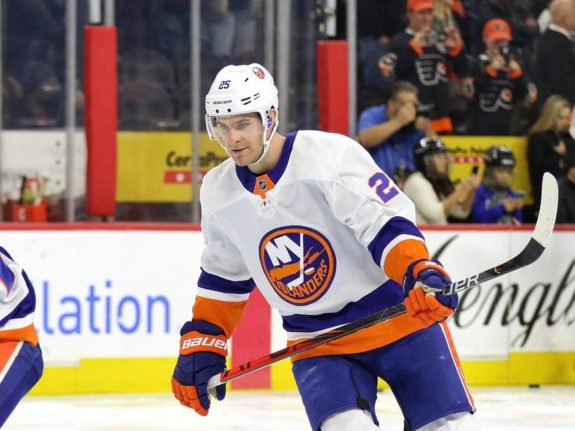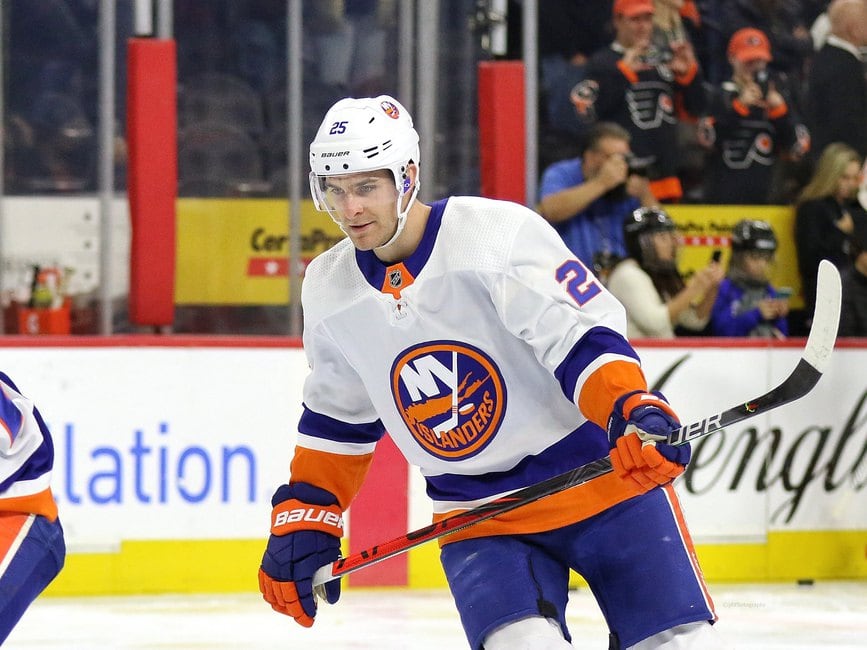 He is a strong all-around defender and can play big minutes when needed. He has experience playing on the power play and his skating ability allows him to defend well.
Related: Avalanche Victorious in Saad-for-Zadorov Swap
Although he may not be counted on in Colorado as much as he was in New York on offense, his bigger frame allows him to contribute physically and be effective in any role he is asked to play.
Steal of Deal
Looking at this trade it's easy to deem Sakic and the Avalanche as clear winners. The Avalanche has built a strong prospect pool which makes sacrificing future picks for immediate help viable. Of course, the full lengths of the deal may not show itself for years down the road but it is a move that makes sense for Colorado.
The second-round picks going back to the Islanders are for the 2021 and 2022 draft respectively. While this deal remains a head-scratcher from the Islanders' point of view, Toews still remains unsigned and will need a new contract to begin the year.
Bolstering the Blue Line
Many could have predicted some big offseason moves for a team like the Avalanche with more than $22 million in cap space and that is exactly what happened. Although Sakic made it known the team would not be hunting for overpriced free agents he did use the trade route to make his team better.
Although defense may not be an area of glaring need considering the depth the Avs have at the position, the departure of Zadorov made it necessary to find some higher talented depth. Acquiring a player like Toews who is still only 26 years of age will give the Avalanche a younger and cost-effective option on the blue line (once he is re-signed) who will be able to make an immediate impact.
Fit for the Future
Sakic still has some work to do after this acquisition, in getting Toews under contract for this upcoming season. Toews does own arbitration rights as a restricted free agent. With just over $6.7 million in cap space still available to the team, and little spots to fill on their NHL roster negotiations should not be an issue.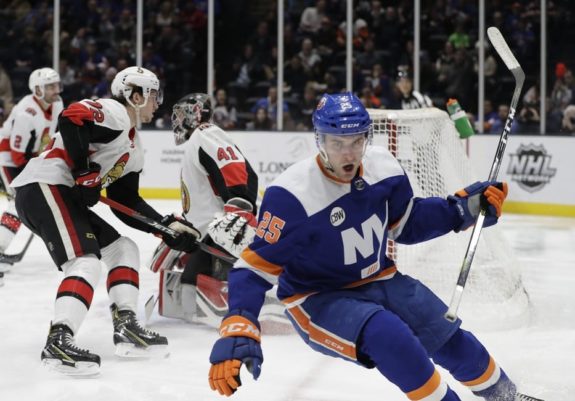 This move will likely bump Timmins outside the starting six blueliners after it looked like he would be the Zadorov replacement. Another thing that this deal does is allow prospect Bowen Byram another year in juniors to continue to develop. Byram won't be forced into the NHL sooner than he needs to be and can take his time maturing because of the depth of the blue line.
Table 1: Colorado Avalanche Projected 2021-22 Season Defense Pairs.
| | |
| --- | --- |
| Left Defense | Right Defense |
| Ryan Graves | Cale Makar |
| Samuel Girard | Erik Johnson |
| Devon Toews | Ian Cole |
Projected defense pairs for the Colorado Avalanche after the Devon Toews acquisition.
With some aging defenders currently on the blue line in Erik Johnson and Ian Cole, it is very likely that Toews will be their replacement when their contracts come to an end. Cole is set for free agency at the end of the 2021-22 season and with both Gabriel Landeskog and Makar needing extensions, locking up Toews at a good cap value is pivotal for the club's future.
Contract Prediction
With Toews only having played in two NHL seasons the potential for the Avalanche to get a good value on a quality player is very possible. Depending on the term of the contract the Toews contract should come in somewhere within the $3 million to $5 million range.
Related: Avalanche Add to Defensive Prospect Depth With Latest 1st-Round Pick
With the arbitration eligibility of the RFA, the ceiling of Toews' cap hit will be limited. A four-year deal worth $4.75 million is a deal that could make both Toews and the team happy for the foreseeable future.
---
---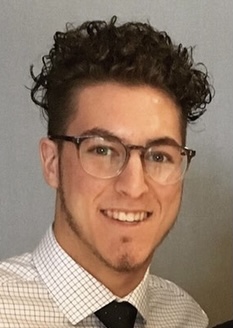 I am a graduate of Seneca Colleges Civil Engineering Technology Program and have turned my obsession for sports into a lifestyle. I have been covering the Edmonton Oilers here on The Hockey Writers since 2019. I love fantasy sports, collecting sports memorabilia and listening to classic rock with a cold one or a coffee in my hand.