Last weekend, the Bakersfield Condors wrapped up a two-game series against the Tucson Roadrunners. The Condors dropped both games by a wide margin (6-3, 4-1) and now find themselves back in sixth place in the AHL's Pacific Division.
The Edmonton Oilers farm team has the same problems as the main club — neither can score goals right now. Only the Cleveland Monsters (27 goals) and the Ontario Reign (22) have fewer goals than Bakersfield (29).
The Condors are heading into a set of games against the second-place team in the Pacific Division, the Stockton Heat. Bakersfield hasn't beat Stockton this season and is currently 0-3-0 in the season series. The Condors are now without their top defenseman this season and the Oilers also recalled two of their better forwards in Jesse Puljujarvi and Brad Malone, so the offense is hurting.
Here are this week's headlines for the Condors Report:
Brian Ferlin, Kyle Platzer Make AHL Season Debuts
Last week the Oilers waived Brian Ferlin after he was taken off injured reserve (IR). He cleared waivers and got into both games on the weekend versus Tucson. Ferlin played on the fourth-line in both games. Bakersfield head coach Gerry Fleming has been shuffling the lines up front, and Ferlin saw the most time with Mitch Callahan. Braden Christoffer and Josh Currie also rotated into the fourth-line. The 25-year-old went pointless but has 17 goals and 34 points in 78 career AHL games.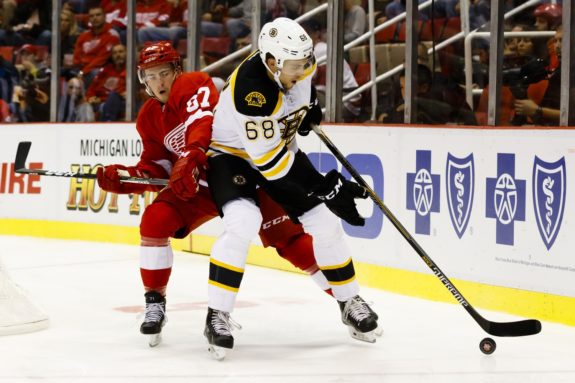 Kyle Platzer, on the other hand, has been impressive. He started the year with the ECHL's Wichita Thunder and recorded five goals and 14 points in nine games. Platzer was named the ECHL's Player of the Month for October, and the recalls of Malone and Puljujarvi created an opportunity for him in the AHL. Since his recall, Platzer has moved into the Condors second-line center spot.
He scored in his season debut and is now playing with two of Bakersfield's best forwards in Ty Rattie and Joey LaLeggia.  In 103 AHL games, Platzer has just nine goals and 28 points.
Ty Rattie Point Streak Snapped at Five Games
As mentioned in last week's edition of the Condors Report, Ty Rattie has been a dependable scorer this season. While the Oilers continue to struggle to get their offense going, a guy like Rattie could help that problem. The 24-year-old extended his scoring streak to five games before being held off the scoresheet in a 4-1 loss to Tucson last weekend. During his five-game scoring streak, Rattie piled up five goals and eight points.
It's unknown when and if Rattie gets a recall to Edmonton soon but it was surprising to see Puljujarvi get the call before Rattie. He leads Bakersfield in scoring right now with six goals and ten points in 12 games. Rattie's been good while Bakersfield has been bad overall. If he can continue this pace through the end of the month, you'd think he'd be forcing Edmonton's hand to bring him up. After all, he was brought to Edmonton to providing scoring depth.
The Ethan Bear-Less Condors Defense
We've covered a lot of the forwards in the last couple editions of the Condors Report, but we haven't talked a lot about the defense. Fleming shuffled the deck this past weekend, and he's been consistently rotating his backend pairings. While the offense has been anemic, Bakersfield's defense has done an admirable job. The blue line currently ranks 15th in the AHL in goals against and has been the team's lifeline on most nights.
Still, all of this is being done without Ethan Bear. The Bear injury hurts this club as it's now without its top power play ace. He's also proven to be better than expected in his five on five play as well. Bear (five points) and Dillon Simpson (five points) currently lead the defense in scoring. The backend has proven to be capable in his absence, but in the last two games, they've started to show some struggles.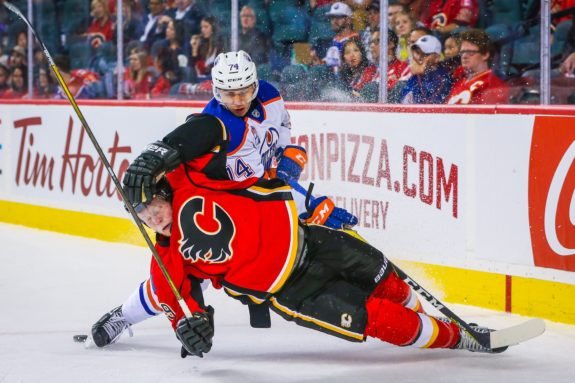 But there's still plenty of positives to take out of the Bear-less defense. Caleb Jones is still searching for his first goal, but he's got four assists. Ziyat Paigin has shown to be a consistent shutdown defender. Ryan Mantha's been able to move the puck up the ice. Even Ryan Stanton and Ben Betker have been dependable third-pairing guys.
The defense pipeline is robust and right now their bailing Bakersfield out. In the end, the defense is not the big problem for Bakersfield, even without Bear who's day-to-day. Sooner or later this team is going to need to find ways to score; otherwise, they'll once again fall short of the playoffs.
Edmonton Oilers regular contributor providing insight on all things Oilers including club history, prospect profiles, trade breakdowns, and everything else in between. Check back regularly for new and exciting content. Follow on Twitter @SanderTHW.