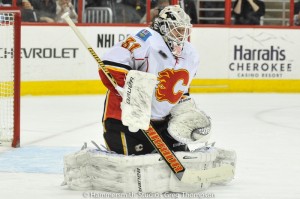 There seems to be a lot of uncertainty when it comes to the Calgary Flames, and who will make the cut for their opening night roster when they take on the Vancouver Canucks on October 8th. The team is a day removed from trimming their roster down to 33 players, but they are still a far ways off from the roster limit of 23 that they will need to reach by the beginning of next week. With most of the focus being on who will be making the cut up front and on the back end, there seems to be a lack of focus on the bigger topic at hand; and that's who will emerge as the #1 goaltender.
With Karri Ramo and Jonas Hiller both putting up stellar performances so far in this preseason, it seems as though they are making the decision even harder for the coaching staff. When Hiller was signed to a two year, $9 million contract on July 1st, it seemed like a no-brainer that Hiller would start the season as the go-to guy between the pipes. But as the season approaches, and both goaltenders are given the opportunity to prove themselves, it appears as though Karri Ramo isn't just going to sit around and watch as Hiller claims that #1 spot.
Ramo's Long Journey
As days continue to creep closer to opening night, the decision keeps getting harder and harder for Bob Hartley, who will have to decide whether Hiller or Ramo gets the nod when taking on the Canucks. We all know of Hiller's talent, and what he is capable of if he is on top of his game, which is why many slotted him as the starter in Calgary; but Karri Ramo has come a long way since his days with the Tampa Bay Lightning and looks as though he's matured to the point where he is ready to take that next step in being a starter in the National Hockey League.
In the four seasons that Ramo spent between Tampa Bay and the Norfolk Admirals, the netminder did not average under a 3.00 Goals Against Average. His numbers, at the time, were not nearly enough to secure him a spot as a starter, and could barely secure his spot on an NHL team. He faced adversity, and when Ramo took his talents to the KHL, it appeared as though his NHL days were over. For four seasons, Ramo emerged as one of the top goalies in the league, playing for the Omsk Avangard where he put up stellar numbers to once again catch the eye of NHL teams. So much so, that in January of 2012, Ramo, who was property of the Montreal Canadiens at the time, was traded to the Calgary Flames where he would have the opportunity to step in and fill a void in net, with the retirement of Miikka Kiprusoff looming.
Solidifying His Spot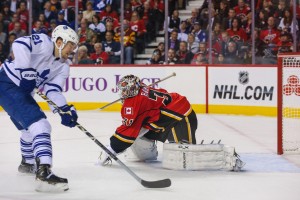 Throughout the 2013-2014 season, Ramo would get his chance. With no clear starting goaltender for the Flames, Ramo had the opportunity to come in and make a statement. After a shaky start to the year, Ramo showed potential and earned the trust of his teammates and coach to be the go-to in net. But it wasn't before Ramo returned from an injury he suffered just before the Olympic break that he solidified his spot with the Flames, and earned himself the chance to prove himself as the starter going forward. With the continued backing of management, as well as the coaching staff, it appeared as though the Flames were going to start the 2014-2015 season with Ramo as their starter; that is until they signed Jonas Hiller to a 2 year, $9 million contract on July 1st.
With that being a potential game-changer going into the start of the season, Ramo's future as a starter in Calgary was highly put into question, as many believed that Hiller was going to awarded that spot. But as the pre-season comes to a close, and we are a few days away from the start of the NHL season, it appears as though Ramo has made his case as to why he should get the start in Calgary. Throughout his performances, Ramo has been spectacular and has shown that he's matured into a player who seems more than ready to be a starter in the NHL.
At the age of 28 years old, he's come a long way since his days in Tampa Bay, and it seems as though he isn't just going to sit around and give that starting spot to Jonas Hiller. As seen last season in Anaheim, Frederik Andersen and John Gibson emerged to take Hiller's spot, therefore the netminder shouldn't get too comfortable walking into Calgary. One thing's for certain, and that is that it is going to be a tough decision for Bob Hartley and the coaching staff on who gets to be the starter in Calgary this season, but we know for sure that the battle between the pipes is going to be more intense than ever. If it was ever going to be Ramo's time to shine, it seems as though now is that time more than ever.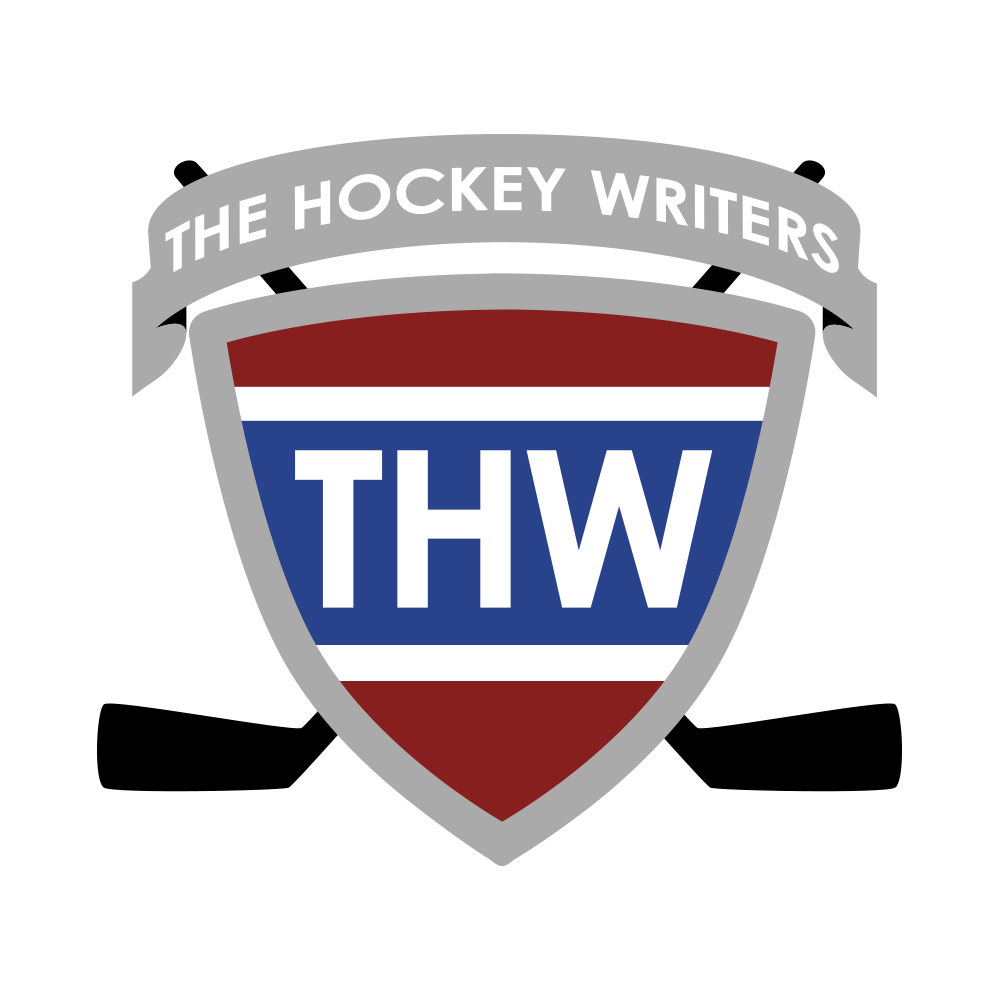 The Hockey Writers is:
1) A top-tier hockey media company delivering a top-notch, in-depth look at the NHL
2) A collective of some of the best hockey writers anywhere
3) A multimedia provider with daily podcasts and YouTube shows
4) Well-respected and widely-cited NHL prospect and draft resource