With the trade deadline less than a week away, Montreal Canadiens general manager Marc Bergevin is preparing for arguably the most important period in his tenure. Since he took over, the Canadiens have consistently been a playoff team, with the exception of the 2015-16 season, but they've never broken through to the Stanley Cup final.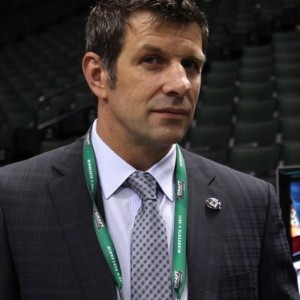 Now, with Bergevin making offseason moves that signal "win-now" mode, on top of a coaching change, this is a make or break week for the Habs shot caller. Despite the narrative that he puts forward of saving assets for the future, he needs to realize his future is now.
When Chicago, Los Angeles, and Pittsburgh won their Stanley Cups, I highly doubt it ever crossed their mind the lineup they would be icing in the 2022-23 season. Especially not when they were enjoying their Stanley Cup parades. Now, with Carey Price, Shea Weber, Alexander Radulov and so on, the Canadiens and more specifically Bergevin, need to adopt that mindset before it's too late for this Habs' core.
It doesn't seem that he's going that route, though — publicly anyway. During the press conference he held after firing former coach Michel Therrien, he firmly told the media he will not sell off young assets for a short-term fix, and even went as far as to mention Mikhail Sergachev by name.
Of course, he needs to put on a strong face to keep leverage in negotiations, but Bergevin was as serious as I've ever seen a general manager in a media session on that topic. It begs the question, is he serious? If he wants to win he can't be.
What's the Rush?
It's pretty simple to assess the Canadiens situation. With a combination of contracts and age, the Habs', for lack of a better term, "window of opportunity" is roughly the next three seasons. Key players like Weber, Radulov and Andrei Markov are on the wrong side of 30, with Markov pushing 40. Along with that, Price, Max Pacioretty, Alex Galchenyuk and Brendan Gallagher all have extremely affordable contracts for the next few seasons, with the exception of Galchenyuk being a restricted free agent after this season.
Despite the few bad contracts the Canadiens have, the Habs are still in good shape to make a convincing playoff run over the next few years. Once Price signs the largest contract for a goaltender in history — expected around $10-$11 million per season — the Canadiens are going to struggle to build a team around him. That day, unfortunately, is the day their time begins to run out.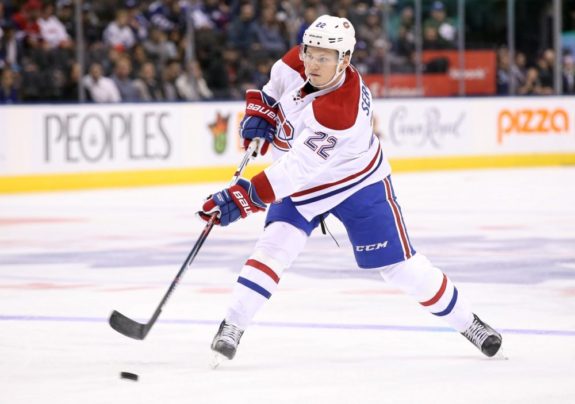 Sure it would be nice to have top prospects Sergachev and Noah Juulsen as effective contributing players in the 2022-23 season but that's not going to win the Canadiens a Stanley Cup this year and that's what makes Canadiens fans so frustrated. Just imagine the disservice to the fans and players if Bergevin doesn't give this version of the Canadiens a fighting chance.
When he made those comments the week of Therrien's firing, to fans it clearly felt like he wasn't in tune with the situation facing his hockey club. Bergevin's players aren't getting younger and the contracts aren't getting cheaper. If he wants to win he'll have to fully commit during the next week.
Do They Actually Have a Chance?
If they make the right moves, yes the Canadiens can win this year. They already have the two most difficult positions figured out.
They have Price, an all-world goaltender, and they have Weber, a true number one defenseman. Where they're lacking is at center and that's been the case ever since Bergevin took the reigns. Here's a fun stat — Bergevin has made 34 trades since he took over the Canadiens and he's acquired only one top-six forward.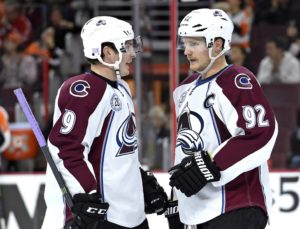 How is that possible? It's tough to wrap your head around how little he's done to his forward group. He acquired Tomas Vanek and Phillip Danault and signed Radulov. Those are his highlight moves in five years with the Canadiens. If you sift through it all there's still a huge hole at center and another at wing.
Fast forward to now, and the talk is around impending free agents like Martin Hanzal and Brian Boyle. I'm sorry but neither of these players is going to boost the Canadiens through the playoffs. Bergevin has been notorious for trading and signing bottom six forwards and that's exactly what both of those players are.
I know I sound like a broken record but try to prove me wrong — it's time to get Matt Duchene. He is the only impact player available that can come in and truly make a difference for the Canadiens. He's the top faceoff man in the league at 62.8% and is an established offensive player. Not only do the Canadiens need the scoring up the middle that Duchene would bring, but they also need it on the wing. Paul Byron can't be in Bergevin's top-six once playoffs come around.
Duchene is a monster in the faceoff circle. pic.twitter.com/rumxPHaNfD

— Colorado Avalanche (@Avalanche) February 22, 2017
The Habs have a plethora of second and third round picks in the coming years so there's no reason they can't use those draft picks to acquire assets like Patrick Sharp or Patrick Eaves to place on the wing. It's easy to map it all out on paper but it takes a willingness to actually put it on the line and get these players in a Canadiens uniform.
Coming Back to Earth
If we want to be realistic, with the history of Bergevin and his recent comments, it suggests that fans are in for a disappointing Mar. 1. I'm predicting the fans will be upset, and rightfully so. Bergevin has had five years to shape his offensive core and it's stayed relatively the same throughout his tenure. This panic that fans are feeling is what happens when you wait until the absolute last-minute to make significant changes.
He's now backed himself into a corner. He traded for an older star defenseman in Weber and fired long-time coach Therrien — the next bullet in the chamber is his job. In the corner where he's pushed himself, there aren't many options just days before a deadline that is expected to be quiet compared to past years.
So as I come back down to Earth, all Canadiens fans should as well. My advice is to expect the worst and hope for the best just to avoid disappointment. Regardless of what happens on Mar. 1, this is the fault of a general manager who hasn't supplied his coaches or his fans the players to compete for the ultimate goal.