The Chicago Blackhawks fought hard in their series against the Nashville Predators, despite losing both games in overtime and the shootout. 
Nonetheless, the Blackhawks were able to walk away with two points and moved up in the standings into a playoff position. 
However, that was not the only notable takeaway from this past series, as we saw their dominant power play in full effect. Their goaltending looked sharper than usual, and we also got to see how much depth this Blackhawks team really has. 
Powerplay
The Blackhawks currently rank third in power play percentage at 36.0%, and their power play unit was looking sharp as usual during the Predators series, as Dylan Strome was able to capitalize early on during their first meeting with the Predators, scoring in the first period.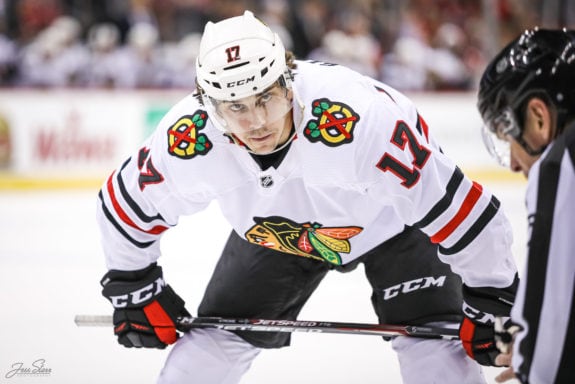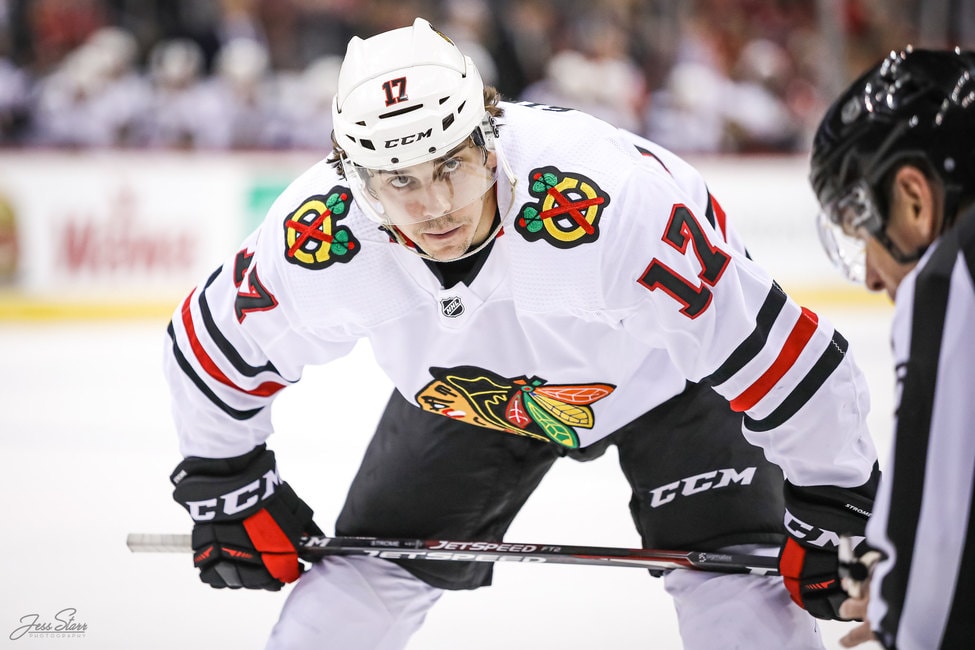 However, the Blackhawks have to find other ways to score; hopefully, sooner than later, because they were not able to generate much offense without their power play unit on the ice. 
The Blackhawks will likely struggle during their next set of games against the Columbus Blue Jackets, as they rank seventh in penalty kill percentage, which will be troublesome for the Blackhawks' power play unit. 
Another team that will give the Blackhawks issues on their power play is the Dallas Stars, as they currently rank second in the league behind the Boston Bruins in penalty kill percentage. 
Goaltending Looks Sharp
After allowing in five goals against the Tampa Bay Lightning in the season opener back on Jan. 13, Malcolm Subban got another opportunity to redeem himself in this series, and he did. 
Despite losing in overtime, Subban put up encouraging numbers, saving 36 out of 39 shots, which raised his save percentage (SV%) to .889.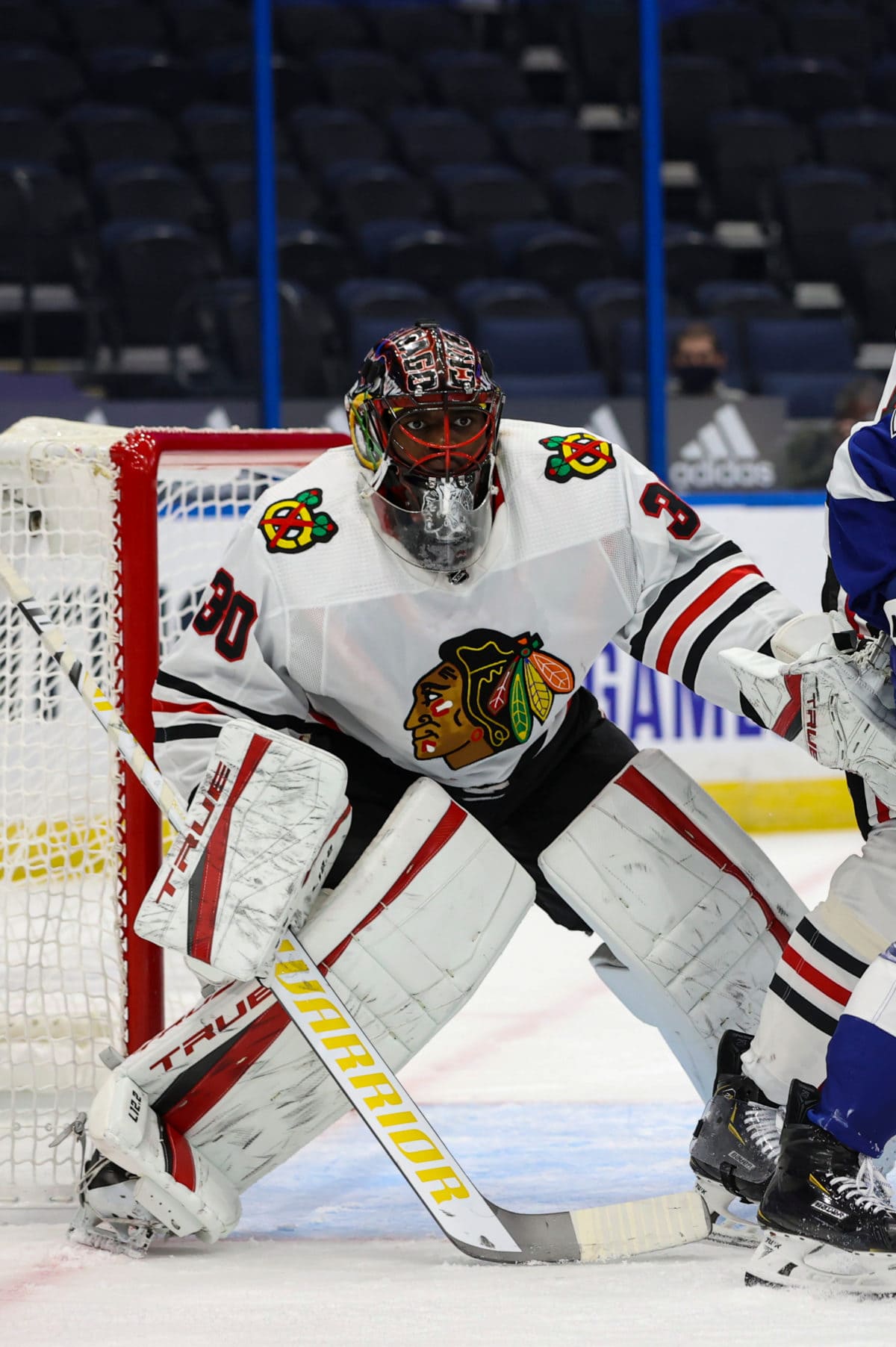 The important thing to note here is that Subban allowed his team to stay in the game this time around and was rewarded with a point with the Blackhawks losing in OT in their first game against the Predators. 
Another netminder that played exceptionally this series is Kevin Lankinen, allowing just one goal on 42 shots and finishing with a .976 SV% for the night. 
Similar to Subban, Lankinen`s first outing was not the best, as it came against the Florida Panthers, where he allowed five goals in a loss. Ever since that game, the Blackhawks have been able to produce at least one point with Lankinen in net and will likely see him more often in that starting position because of that.
A Quiet Couple Of Games For Kane
Blackhawks` points and goals leader Patrick Kane had a quiet series against the Predators, as he finished this series with four shots on goal and had zero goals and assists.
However, with that said, we saw the Blackhawks' depth on display, with several of their forwards scoring, as Mattis Janmark, Dylan Strome, and Ryan Carpenter carried the offensive load this time around.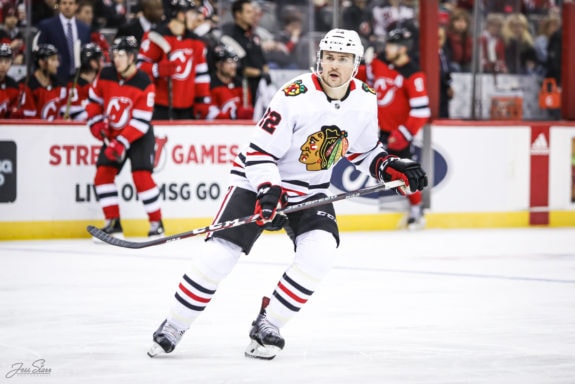 In game one against the Predators, we saw Strome score his second goal of the season on the power play, and Janmark score his third of the season. This was obviously encouraging to see as a Blackhawks fan to know that there is depth on this team, and it takes a lot of pressure off of Kane to be the sole scorer. 
In game two against the Predators, we saw the Blackhawks` fourth line go to work, as Carpenter scored his first goal of the season with assists from Brandon Hagel and David Kampf, who both recorded their first assists of the season. 
This was Hagel`s first assist not only as a Blackhawks player but as an NHL player, and he said it was a 'dream come true' during a press conference after their SO loss to the Predators. 
"Obviously, [it was a] dream come true I've dreamt about that for a long time it's obviously nice, but I wish we could have got the win with it," he said.
Carpenter added that it was only a matter of time before his line was able to contribute to the Blackhawks` offense and is happy for Hagel`s first goal.
"He`s been playing so well he brings so much energy even on a back to back he was skating well, we felt as a line we`ve been stepping up and creating chances and its nice just to get rewarded and be able to help and chip in to help the team."
The Blackhawks are currently sitting in third place in the Central Division, tying them with the Blue Jackets, and are one point away from the Predators. Now looking ahead, the Blackhawks will have an opportunity to take second place in their division, as they face the Blue Jackets tomorrow and will see them again on Sunday.
---
---
Nimrit Singh is currently finishing up his fourth-year at Humber College in the Bachelor of Journalism program and covers the Chicago Blackhawks for The Hockey Writers.