The Salary Cap are the two words that haunt fans and general managers in the NHL. It's significant because it can make or break a team. A team always has a combination of good and bad contracts. The bad contracts are inevitable, unfortunately, and the Chicago Blackhawks are notorious for them. But what if I told you that things could be looking up for the Hawks?
General manager Stan Bowman has entered a new era of what he calls 'flexibility'. It's something that the team has needed for a while so that they aren't so handcuffed. While the Blackhawks do have a lot of sketchy contracts on hand, they also have some good contracts going into the 2020-21 season. Here is some insight into the contracts where Chicago has won big.
1. Dominik Kubalik
It's hard to go into a new season without mentioning the importance of left wing, Kubalik's contract. In October, he signed a two-year, $7.4 million contract. He shattered records in his rookie season. The 24-year-old led all rookies in scoring with 30 goals. He broke Steve Larmer's record for most points by a Blackhawks' rookie in a playoff game with five points in Game 1 against the Edmonton Oilers. He was also the first player in NHL history to record five points in a playoff debut. So, you get the picture. Kubalik is very good.
He showed tremendous progress in his first season, which is why it was imperative to get a deal with him done. However, there were pressing contract issues at hand. Kubalik could have received an offer sheet from another team because of his Restricted Free Agency (RFA) status. Thankfully, Chicago was able to avoid that scenario. Having to match an offer from another team would have been an extra headache, so that was a win. The other area in which the Blackhawks won with his contract was outlined perfectly by Scott Powers of The Athletic.
This deal is a big win for Stan Bowman, who got Kubalik for below market value and for just two years. That last part is key because a third year would have meant Kubalik would end the deal as an unrestricted free agent. With a two-year deal, he'll still be a restricted free agent come the summer of the 2021-22 season, giving the Blackhawks a measure of control

(from 'Dominik Kubalik's new deal and Corey Crawford's fate: What we're hearing'- The AthleticNHL – 10/09/2020)
The fact that he got a two-year deal also offers the Blackhawks' a sense of freedom. Say, for instance, Kubalik regresses greatly, then the team would not be stuck with him. Overall, Chicago got the winger they needed a great price that will benefit them greatly going forward.
2. Nikita Zadorov
This may be an unpopular opinion because Blackhawks' fans are pretty split on where defenseman, Zadorov's value really lies. However, I think the team did okay with the contract he got.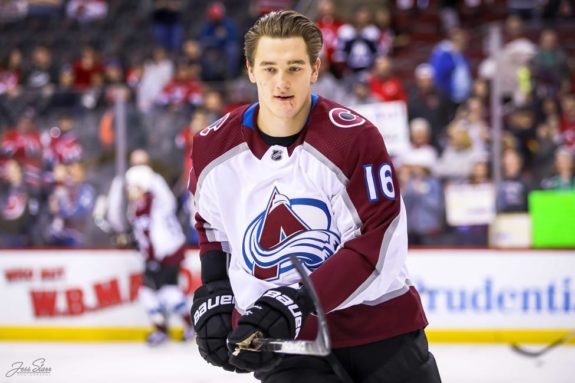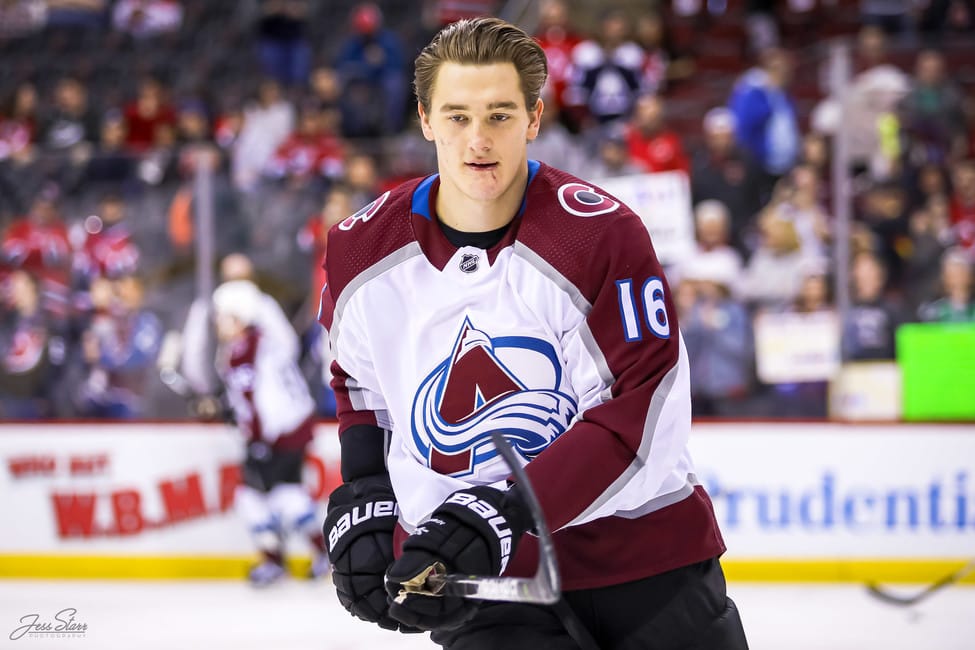 Zadorov signed a one-year, $3.2 million contract with the team as part of the trade package that sent Brandon Saad to the Colorado Avalanche in October. How he will fit in with the Blackhawks remains to be seen. But there are two things that set him apart from the defensive core: a low cap hit and low term. Here is a breakdown of the highest defensive cap hits on the team right now:
Brent Seabrook- $6.8 million AAV for the next four years
Duncan Keith- $5.5 million AAV for the next three years
Calvin de Haan- $4.5 million AAV for the next two years
Connor Murphy- $3.8 million AAV for the next two years
In my opinion, I think Zadorov's term is the most important aspect of his contract. The fact that he is only signed for one year is a good thing. He is an experiment to see if he can elevate the core. If he can't, the Hawks can go back to the drawing board. Chicago has a very expensive defensive group. With that, I think Zadorov's contract will be the least of the team's concerns next season. Because of all the uncertainty surrounding the defense, I think this was the right deal to give him.
3. Pius Suter
You may hear our Blackhawks' team mention center/left wing, Suter's name a lot with our content, but it's for good reason. The 24-year-old is a reigning Swiss league MVP who can be a goal-scoring threat at the NHL level. Last season, with the ZSC Lions of the National League in Switzerland, he had 30 goals, 23 assists, and 53 points in 50 games. This season, while on a loan to the GCK Lions of the Swiss League, he had 2 goals, 3 assists, and 5 points in 6 games.
The highly-touted prospect signed with the Blackhawks back in July: one-year, $925,000. The Blackhawks can have their cake and eat it too with Suter. He isn't costing them much against the cap and can possibly perform at the scale of Kubalik.
Final Thoughts
Good contracts are what moves teams forward in this league. Having feasible contracts in the Blackhawks' book raises optimism for next season. Having wiggle room is something fans have not been able to say for a while now. Bowman seems to have honored his word so far with the flexibility component. He has handed out contracts with doable terms at doable prices this offseason. Let's hope it stays that way.
Looking for more Blackhawks' content? Tune in on Monday nights for our weekly 'Blackhawks Banter' show on Youtube and Facebook. We talk about everything related to the team. We stream live at 7:00 PM CST on The Hockey Writers Youtube Channel. Be sure to subscribe so you don't miss out! You can check out our latest show below.
---
---