In today's NHL rumor rundown, one scribe looks at the likelihood that the Anaheim Ducks might pick up Tyler Johnson. Meanwhile, are the Columbus Blue Jackets trying to trade another hefty contract in order to sign another forward? Will the Edmonton Oilers invite a PTO to training camp? Finally, are the Vancouver Canucks leaning towards bridge deals for Elias Pettersson and Quinn Hughes?
Ducks Willing to Take Tyler Johnson's Deal?
The Athletic's Eric Stephens recently took a closer look at the potential Anaheim and Tampa Bay could swing a deal for Lightning forward Tyler Johnson. As the season approaches and the Lightning have a lot of work to do to get under the salary cap (with a couple of key restricted free agents still to sign), Johnson is the player the Lightning are most keen to try and move.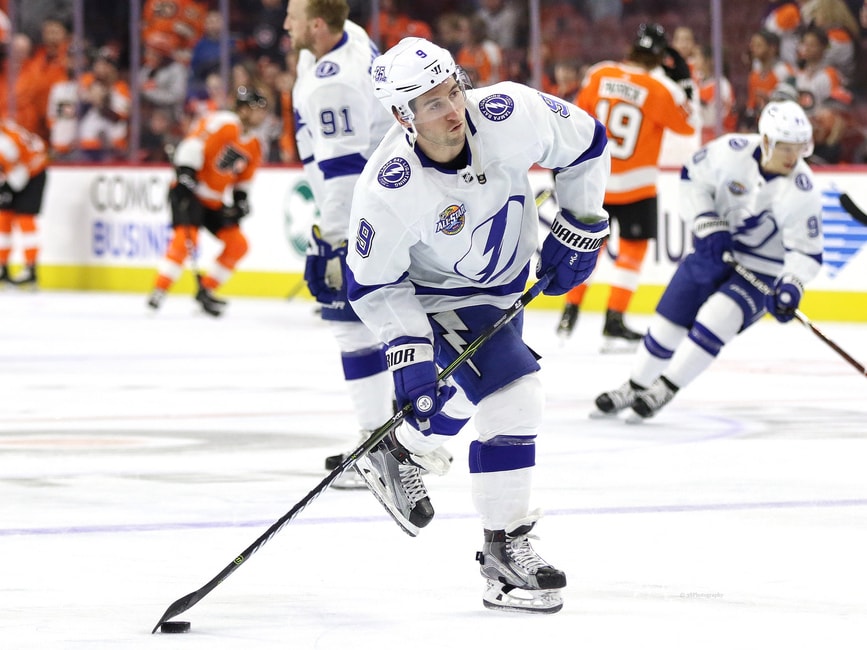 Stephens not only notes that the Ducks potentially have some space to add Johnson (they'd have to make some moves first) but says he thinks the Ducks do like him as a player. However he adds, "but surely not at the $5 million cap charge he has for four more seasons."
Stephens goes on to say:
"The only way I can see that working is if the Lightning eat half of the contract—which they would almost have to do after no one bit on him in waivers—and the Ducks also moving out some money to help balance out the $2.5 million."

source – 'Is Tyler Johnson a trade target? GM succession plan?: Ducks mailbag' – Eric Stephens – The Athletic – 11/25/2020
The problem for the Lightning is that it leaves them carrying $2.5 million in dead cap space. That's $2.5 million they need to get other contracts done. But, they may not have a choice since no one took Johnson for free when he was placed on waivers a few weeks ago. When it comes to who the Ducks might trade back to Tampa, Stephens wrote that it's "more likely that a core player or a veteran gets dealt first".
Related: Lightning: The Contributions of Pavel Kubina
Blue Jackets Trying to Move Dubinsky?
NBC Sports' Adam Gretz has cited comments by NHL insider Elliotte Friedman that the Columbus Blue Jackets tried to trade Brandon Dubinsky's contract. If they had been successful, that would free up another $5.85 million dollars for a team that already has a lot of cap room to play with.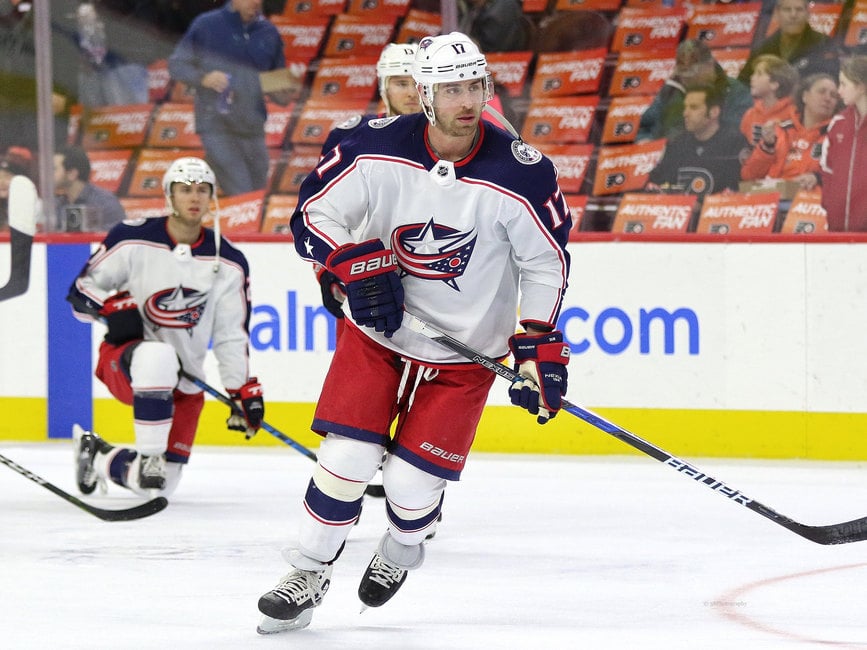 Friedman speculated that it was because the Blue Jackets might be interested in either Mike Hoffman and/or Mikael Granlund, but also because the team wants to make sure they have enough space to add and also re-sign Pierre-Luc Dubois.
Those watching that situation closely are commenting on the length of time it seems to be taking to get the Dubois deal done, but GM Jarmo Kekalainen has downplayed any potential issues, suggesting notable RFAs usually aren't signed until close to training camp.
Oilers Likely to Add PTO for Training Camp
According to Bruce McCurdy of the Edmonton Journal, the Edmonton Oilers are likely to bring in a veteran defenseman on a PTO deal once camps get underway. Noting they'd like to create competition for jobs and over concern that some of their prospects might not be ready, this wouldn't be the first time the Oilers have gone this route.
McCurdy writes:
As we saw with Jason Garrison in 2018-19, it is possible for such an invitee to earn a contract and a depth role with the team. It seems a probable fallback position for GM Ken Holland and coach Dave Tippett that hopefuls like Lagesson, Lennstrom or even Bouchard would have to beat out at least one experienced NHLer to earn a spot on the team.

source – 'Edmonton Oilers' #7 d-man can expect plenty of action next season. So who will it be?' – Bruce McCurdy – Edmonton Journal – 11/27/2020
It shouldn't surprise anyone if the Oilers invite more than one PTO. What they could use is a depth forward for the penalty kill at forward. It's the one area the Oilers sacrificed a bit on when they added more skill this offseason. Those types of players should be sitting around this season and might accept a PTO to make an NHL roster.
Related: Oilers' Special Teams Will Remain Elite Next Season
Bridge Deals for Pettersson and Hughes?
As per Thomas Drance of TSN Radio Vancouver, the Vancouver Canucks might be leaning towards (or forced to sign) bridge deals for both Elias Pettersson and Quinn Hughes. Both players are restricted free agents and a year away from needing new deals.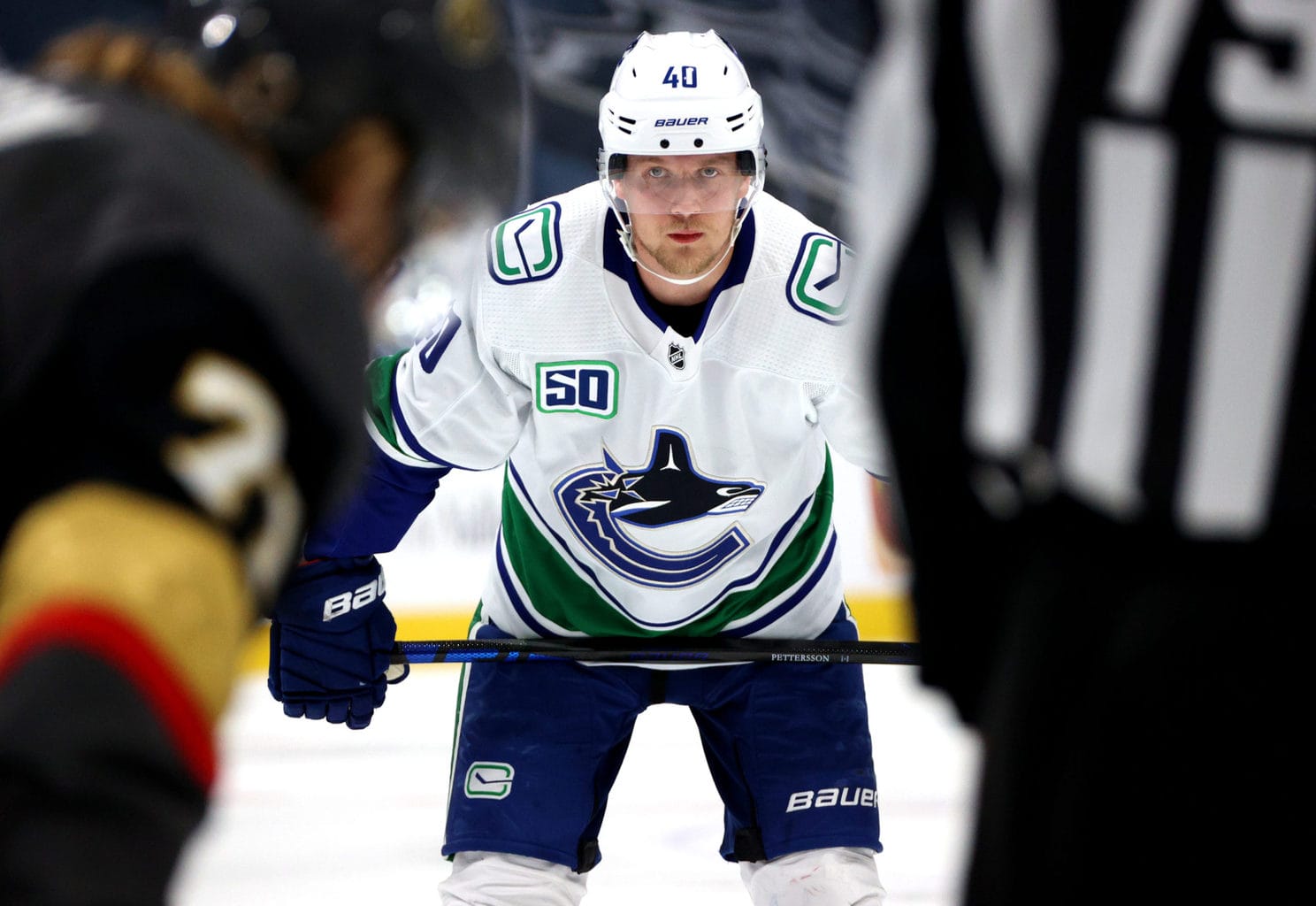 Drance says that the Mathew Barzal deal with the Islanders will tell us a lot about what might be coming in the future for bigger-named RFA's but says:
And then with Pettersson and Hughes, I do think bridge contracts. Which I would have said are, you know, probably not my expectation if you'd asked me before March of 2020.
He adds that their agents are probably advocating for shorter-term deals in a flat cap world but the uncertainty creates all sorts of questions.
---
---
Catch up on all the latest NHL Rumors