While the Chicago Blackhawks, for all intents and purposes, are outside of playoff contention, they also find themselves in a very interesting situation. No longer do they have to double-shift Patrick Kane, or lean on Jonathan Toews to take all the faceoffs so the team can win. Sure, the veterans still have their place, and a responsibility to lead by example. But the team is in a unique position, one where there is much more room for experimentation. They have the luxury to give younger and newer players more exposure, so they can learn and grow.
As fans who are used to seeing the Hawks compete for a playoff spot this time of year, we're in uncharted territory. What's it like to watch a team that's revamping for the future, and how should they go about it? I'd like to further examine how the Hawks are doing on this front. I'll delve into the forward lines today to discuss their implications. Stay tuned for a future post regarding the defensive pairings!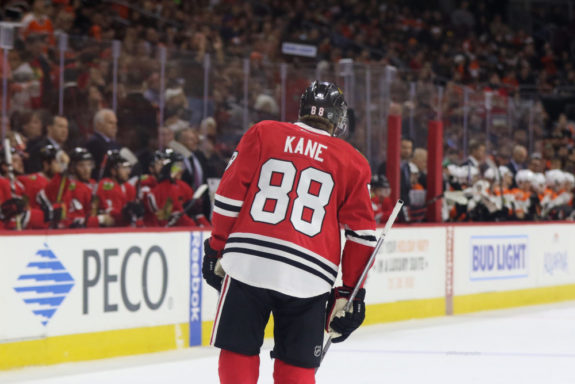 I'd like to preface that I don't think the Hawks are trying to tank to get a good draft pick. I feel they're still trying to win every game. But the pressure is off. They don't have to put out the optimal lineup for the present. Instead, they can put out the optimal lineup for the future. As fans, we must understand this could lead to a loss that might have been a win. But in the long-term, it promotes progress.
Since coach Joel Quenneville's lines change so often, I'll be focusing on the last five games the Hawks have played. This begins with the contest against the Arizona Coyotes last Monday night. It includes games against the Vegas Golden Knights, Anaheim Ducks, Washington Capitals, and Los Angeles Kings this past Monday. It will be interesting to revisit this later in the season, to see what changes have been made.
Blackhawks' Offensive Lines
Let's start at the top and work our way down. Anthony Duclair was playing on the first line, but Coach Q recently chose to slot Tommy Wingels alongside Brandon Saad and Jonathan Toews instead. It seems like a strange place to put the relatively unskilled winger, but so far he's held his own by working hard and bringing lots of energy.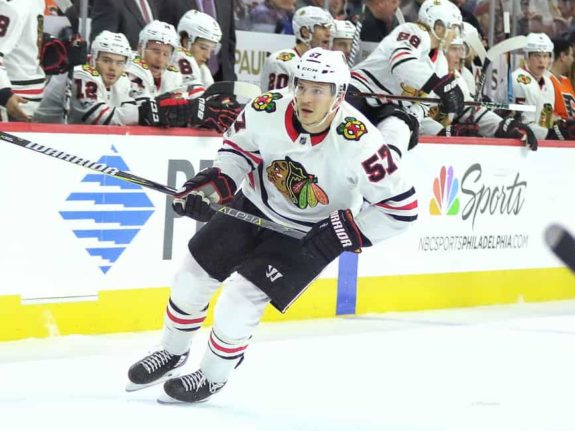 Anisimov, Schmaltz, and Kane have made up the second line for four out of the last five matchups. Given the chemistry between Schmaltz and Kane, and that Anisimov seems to play best with Kane, this makes perfect sense. The only problem is who plays center and who lines up on the left wing between Schmaltz and Anisimov. This seems to be a work in progress.
A new third line has emerged which consists of Patrick Sharp, Ryan Hartman, and Alex DeBrincat. It isn't the best situation for the highly skilled DeBrincat. But this rookie brings an excellent intangible to the table; he makes everyone around him better. He's also a natural playmaker, so he doesn't need much to make things happen.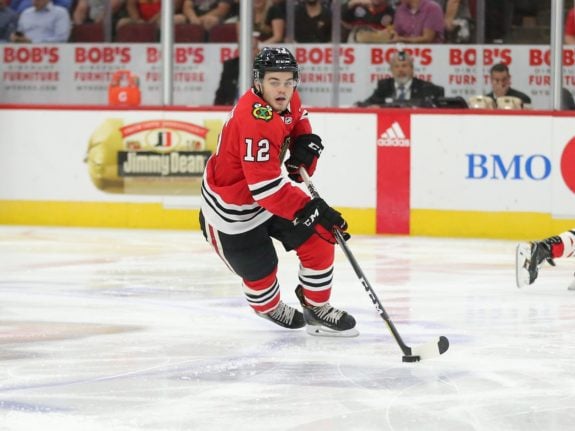 Finally, the fourth line hasn't been nearly as consistent. This is where we've seen the most of Coach Q rotating players in and out. For the most part, David Kampf has been a staple at center. Vinnie Hinostroza has played in four of the last five games. Tomas Jurco has been scratched for the last three games. Anthony Duclair has been on the outside looking in for three of the last five games. Oh, and veteran grinder Lance Bouma has suited up for all five games.
Conclusions about Offense
I think Wingels is just a placeholder on the first line because Q can't figure out who else to put on the right wing. As a matter of fact, Wingels could very easily be being showcased for a potential trade. Perhaps Hinostroza would be a candidate for this spot? This is a kid with speed and skill whose talent is wasted on the fourth line. Give him a shot up with the big boys and see what happens.
Ah, the Anisimov dilemma. If he can't hold down a line of his own, then he should play with Kane. But he hasn't exactly lit the world on fire lately on the second line. Which begs the question. Is there a place for him on this team? Many believe he could be a candidate for a trade as well.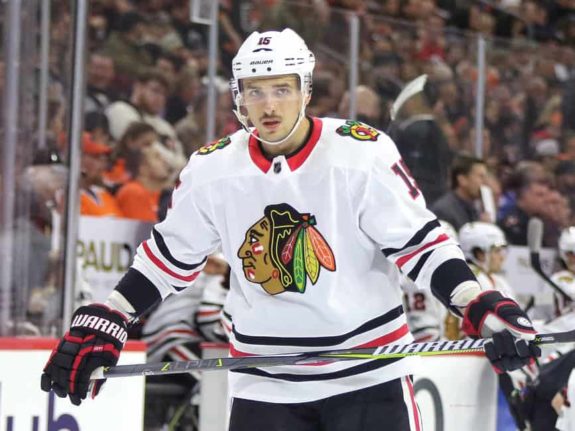 Could this open up a spot for DeBrincat on the second line? I know I'm not the only one who would love to see what Kane and DeBrincat could do together. Add Schmaltz to the mix, and well. Why doesn't Q see this?! Would this line be too small? Would they not be defensively responsible? Why not at least try it, for goodness sakes!
Q's obviously not especially happy with Duclair. Or Jurco. It's unclear whether they have a place with the Blackhawks moving forward. Jurco has been around since about this time last year, and hasn't really established himself with a regular spot in the lineup. Duclair is the same, although he's only been with the team since the beginning of January. But if the Hawks are going to figure this out, they should be playing these two over Wingels and Bouma.
This is a prime example of Q favoring the vets over youth. At this point, we know what Wingels and Bouma bring to the table. Perhaps one or both of them will be a part of next year's team. But it behooves the Hawks to give more ice time to the Duclairs and Jurcos of the world, to see if they are might be part of the future as well.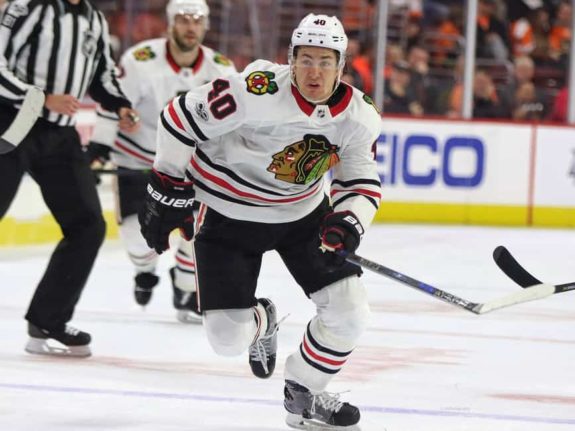 Finally, bring back John Hayden! He was recently sent down to the Rockford IceHogs for more seasoning and playing time. But as stated above, the Hawks don't have the pressure to win anymore. Why not give Hayden the minutes he needs in the NHL, against NHL competition? Get him ready for next year.
Related – Blackhawks Weekly: A Spark in a Spiraling Season
The Big Picture
Get them all ready for next year! It will be interesting to see if the Hawks can commit to this concept. After all, it's a difficult approach. No one in the organization has much experience with this idea. But Coach Q did recently hint he was leaning towards the youth.
Anton Forsberg starts tomorrow. J-F Berube will get one of the weekend games. Anthony Duclair will be back in tomorrow. Q said we might be seeing more young guys down the stretch.

— Mark Lazerus (@MarkLazerus) February 20, 2018
It's a different time for the Blackhawks, but we all have to accept it. They're not the team that won three Stanley Cups anymore. Could they do it again in the future? You betcha! And the best way to do that is to take advantage of the rest of this season the right way.