The decline of Jonathan Toews has gone beyond just a slump, as his point production has decreased steadily over the past four seasons. His total of 52 points last season was the lowest output of his career, excluding the lockout-shortened season of 2013. The Chicago Blackhawks will need their captain to perform at a peak level if they want to make it out of the tough Central Division this year, and a move to the wing could be just what the doctor ordered.
Years of Hard Hockey Have Caught up to Toews
There was a time when fans took to social media to debate if they would rather have Toews or Sidney Crosby on their team. A true sign that those days are long gone is that Toews did not even make the NHL Network's list of top 20 centers heading into the new season.
Few players in the NHL have played more games than Toews has since he broke into the league back in 2007. He has played in 791 regular-season games and 128 postseason contests so far in his career. He's averaged nearly 20 minutes a night throughout his career during the regular season and that goes up by a full minute per game in the playoffs where he draws the opponents' top line nearly every shift. If you throw in two Olympic tournaments and the 2017 World Cup of Hockey, it was only a matter of time before all this hockey caught up with him.
You can chalk up last year's low production to the bad puck luck experienced by both Toews and left winger Brandon Saad. As noted earlier in the offseason, both Saad and Toews dealt with career-low shooting percentages (S%). If they both had shot closer to their career averages last season, we might have been talking about a rebound season for the captain and not another year with the arrow pointing down.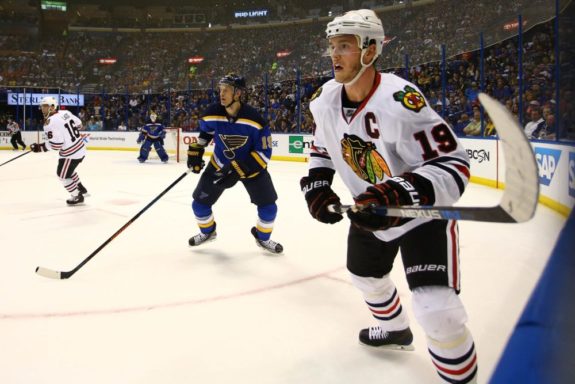 The Blackhawks relied far too much on Toews in the faceoff dot last season, as he took 1,553 of the team's 4,228 draws. Having one center take nearly 37 percent of the team's faceoffs is not exactly healthy. It is easy to see why Toews was called upon to take so many draws with is 58.0 faceoff-win percentage (FO%). The only other players who won more faceoffs than they lost were David Kampf (53.0 FO% in 549 draws) and Patrick Sharp (55.2 FO% in just 96 draws). Easing up on faceoffs throughout the course of a long season could work wonders, but others would need to step up.
Another Captain Benefited From a Move to the Wing
It is rare to see a veteran like Toews bounce back and produce at a high level again, but it is not unheard of. Patrice Bergeron of the Boston Bruins has rebounded nicely more than once he his career. After a down season, at least to his standards, in 2014-15 with just 55 points, Bergeron scored 32 goals the following season. He had another 30-goal season last year after just 53 points in 2016-17.
Last season, at age 30, Anze Kopitar had a career year for the Los Angeles Kings. Many of the same things being said about Toews' decline today were being said about Kopitar following the 2016-17 season when he scored just 12 goals and 52 points. He responded with a career-highs in goals (35), assists (57) and points (92) while finishing third in Hart Trophy voting. While we cannot count on this type of turnaround for Toews, it shouldn't be completely ruled out either.
Perhaps the Blackhawks should consider moving Toews to the wing this season to see if it has the same effect on him as it did for Philadelphia Flyers captain Claude Giroux last season. After scoring 86 points in 2013-14, Giroux's numbers dropped every year after and fell to just 58 points in 2016-17.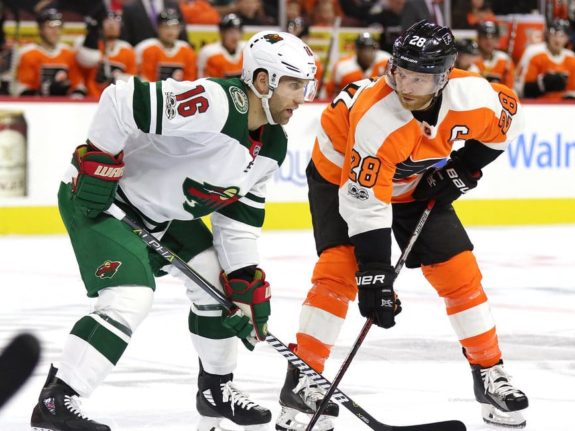 During training camp last September, Flyers head coach Dave Hakstol moved Giroux to the left wing and had great success playing with the likes of Sean Couturier, Travis Konecny, and Jakub Voracek. The 30-year-old veteran scored a career-high 34 goals and 102 points, the first 100-point season of his career.
"There's a lot of heavy miles put on down deep in the defensive zone," Flyers general manager Ron Hextall told NHL.com about Giroux's resurgence last January. "He is down there a little bit [but] certainly not near as much as when he played center. I think some of the heavy lifting has been put on [Couturier] and I think that's probably helped his energy levels. Maybe he has a couple extra productive minutes that he might not have had if he was playing center."
Blackhawks Have Plenty of Options Down the Middle
There is no guarantee that a move to the wing would spark Toews the way it did for Giroux last season, but there is no real harm in giving it a shot in the preseason. The Blackhawks are going to struggle to find consistent offense this season beyond the Patrick Kane line, so if playing Toews less down the middle gets him on the scoresheet more often then you might as well try it out.
The acquisition of Marcus Kruger during the offseason might actually help in making this transition. He gives head coach Joel Quenneville another veteran center that he trusts with key defensive zone draws and penalty kills. Even if Toews does play on the wing, he can jump in to take draws and then drop back to the right side. Giroux still took nearly 1,110 faceoffs last year despite playing on the right side.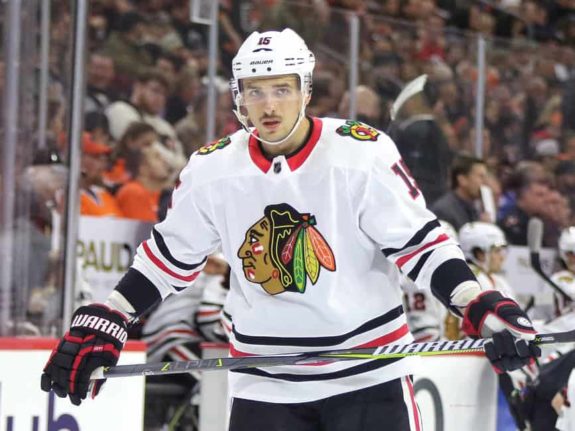 So, if Toews does move to the right side, who plays between him and Saad? Despite all the trade rumors since last February, Artem Anisimov is still on the roster. Even though the 30-year-old veteran has had his best success with Kane, Nick Schmaltz appears to be locked in as Kane's center to start the season. The duo showed great chemistry at times last year and could form a very dangerous line this fall. Anisimov might be better suited to play on the third line between two younger players like Alex DeBrincat and/or Dylan Sikura.
Another interesting possibility is playing Victor Ejdsell on the top line. He did not look that impressive in his six-game stint with the Blackhawks late last season, but he was great during the Rockford IceHogs' postseason run, with seven goals and 12 points in 13 games.
Ejdsell still has a large learning curve when it comes to playing in the NHL, but skating between a pair of two-way players like Saad and Toews will help with that.  With the league becoming smaller and smaller, this line would cause some serious matchup problems because of their size.
There has been no indication that Quenneville and the Blackhawks have even thought about this scenario, but it would not hurt to at least give it a look during the exhibition schedule. Toews is the type of unselfish player who would seem to be up for whatever it takes to get the team back to the postseason.
"For me, it's part of just recapturing that energy, that motivation, excitement and that mindset of a young player who takes nothing for granted, that you had in your younger days," he said last month, per NBC Sports Chicago. "But also carrying the experience with you and understanding the impact of what you say, what you do, how you carry yourself can impact your teammates, especially the young guys. For me, it comes down to knowing what to say at the right time. But letting my play be the thing that helps me lead by example. No better time than now to use that experience and that excitement trying to rebound off the season we had last year."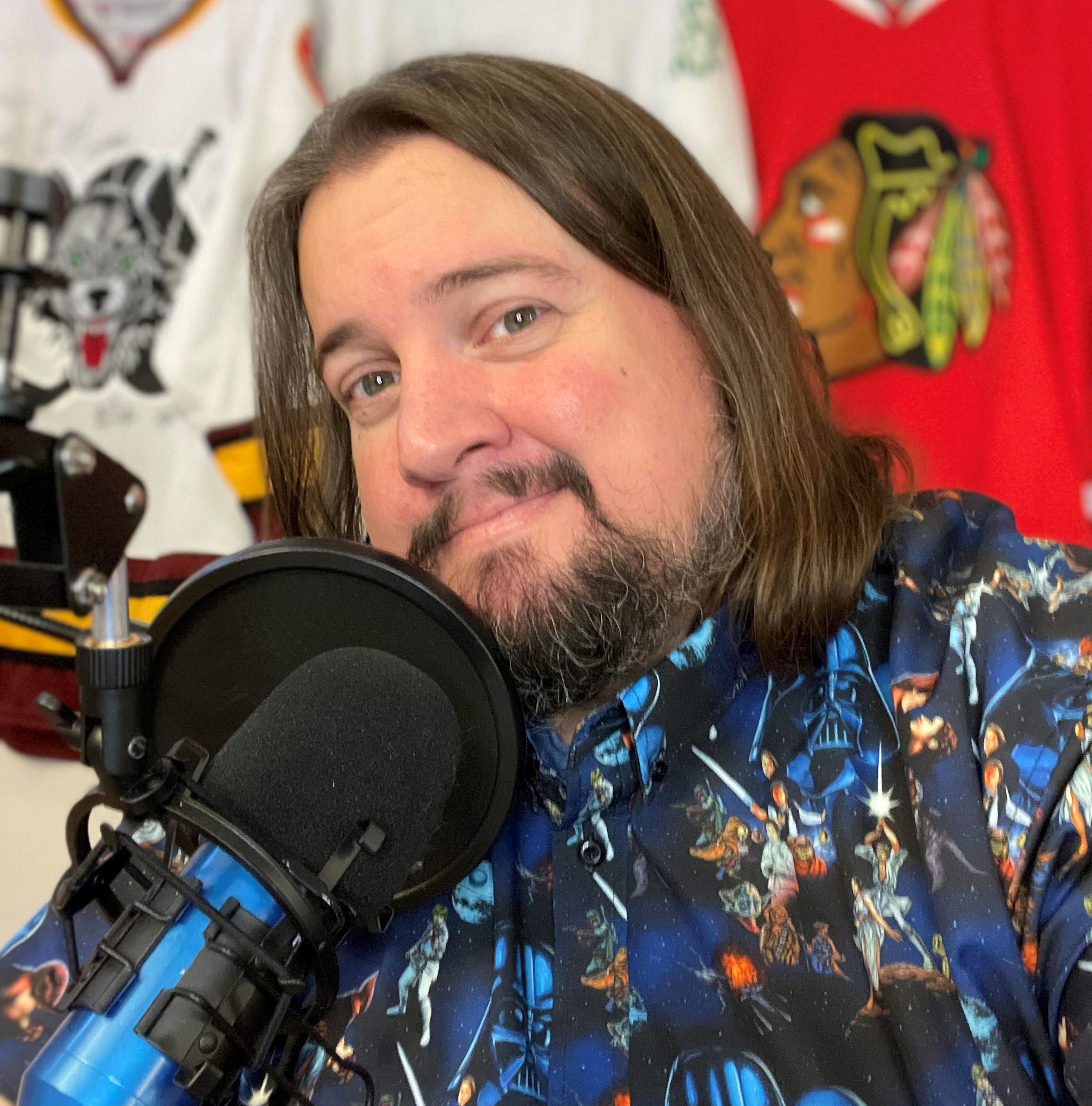 Greg Boysen has been writing about the Chicago Blackhawks since 2010 and has been a site manager for both FanSided and SB Nation. He has been published in The Hockey News and was fully credentialed for the 2013 Stanley Cup Final. Among his various roles with The Hockey Writers are covering the Blackhawks, the AHL, writing the daily "Today in Hockey History" column, serving as a copy editor, and appearing and hosting multiple YouTube shows, including Blackhawks Banter. He is credentialed with the Chicago Wolves, Rockford IceHogs, and Milwaukee Admirals, while also being a regional scout for the NAHL. And, just because his plate isn't full enough, Greg hosts trivia in the Chicago area two nights a week. For interview requests or to provide topic suggestions, follow Greg on Twitter and reach out.