For a while there, we could have easily renamed this weekly column "Monday Mornings with Alex DeBrincat" with how many times he has been named our Blackhawks Star of the Week. The Blackhawks' leading goal-scorer only lit the lamp once last week, which opened the door for someone else to take this honor.
When we had our season preview episode of Blackhawks Banter, I stated that the progression of Kirby Dach and Adam Boqvist were the two most important storylines of the 2020-21 season. Of course, Dach was lost to injury, and Boqvist's season got off to a slow start. However, this past week is arguably the best hockey the young defenseman has played in his NHL career.
Boqvist Gaining Confidence
The Blackhawks had a rough week on the road by splitting a pair of games at the Dallas Stars before losing on Saturday night at the Florida Panthers. They were outscored 10-3 in their two losses, which is a bit discouraging.
What wasn't discouraging was the play of Boqvist. He was a minus-2 in Tuesday night's 6-1 loss in Dallas. He then finished out the week strong with a pair of power-play assists during their 4-2 victory in Thursday night's rematch. He finished off his week with a late and rather meaningless goal in the 4-2 loss to the Panthers on Saturday.
However, his best work was doing things that don't show up on the scoresheet, including this great defensive play that prevented an easy Jonathan Huberdeau goal into a wide-open net.
He made numerous defensive plays that we weren't seeing earlier in the season while becoming more of a threat on offense. Boqvist is starting to really blossom into the quarterback role on the top power-play unit.
The Progression is Encouraging
Boqvist missed over three weeks recovering from a case of the COVID-19 virus. While this will sound awful, that might have been the best thing to happen to him this season. At the time of his illness, he was having a terrible time through 10 games. He looked confused on the ice and played a timid style of hockey. He was obviously a player who had lost his confidence.
Since returning, he looks like a new player. A lot of that has to do with confidence. As is the case with most young players, especially at this position, when the confidence in one's abilities is lost, it can be tough to get it back. Case in point, Ian Mitchell started the season looking great, but then things snowballed after a couple of bad games. So much so that he was a healthy scratch for back-to-back games this week.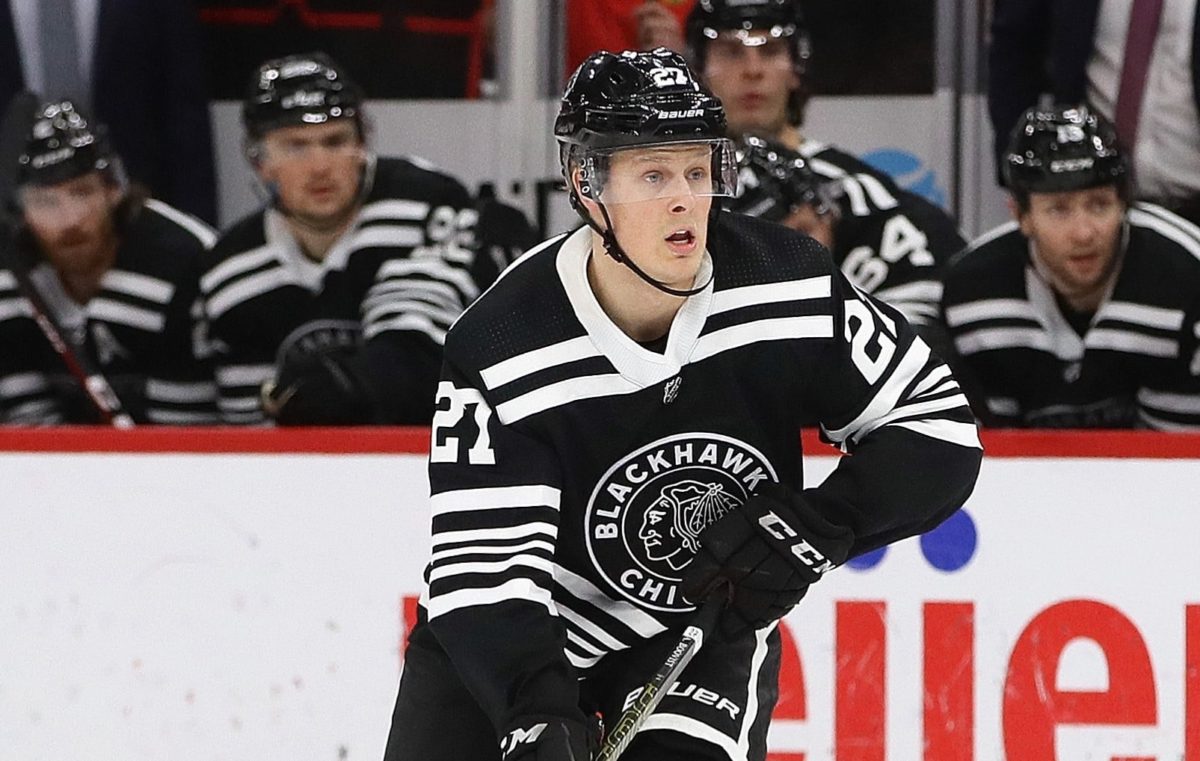 The three-plus weeks away from the game have given Boqvist a chance to re-evaluate things and even take a new approach as he told Ben Pope of the Chicago Sun-Times recently.
"I'm not the strongest guy and I'm not the biggest guy, so I have to find something else to do to make the read out there. I'm moving my feet more now and having an active stick and trying to go through hands, instead of just going on [the] body. That's not me. That's more like [Nikita] Zadorov, going body-on-body."

From "Blackhawks' Adam Boqvist adopts new defensive plan: Play the hands, not the body" by Ben Pope, Chicago Sun-Times – 2/20/21
It is obvious that head coach Jeremy Colliton is showing more confidence in the young Swedish blueliner. Since Feb. 27, Boqvist has played had at least 18 minutes of ice time in five of those games in the eight games. He only had one game with more than 18 minutes in his first 10 games of the season.
The Numbers Don't Lie
His progression is showing up in the advanced stats as well. He currently has 49.17 Corsi for percentage (CF%) at 5v5, which is the second-highest among all defensemen behind only Connor Murphy's 49.74 CF%. That means the Blackhawks take 49.17 of the total 5v5 shot attempts while he is on the ice. This is an improvement over the 47.38 CF% he had in 41 games during the 2019-20 season.
According to Evolving Hockey, Boqvist is a 0.7 goals above replacement (GAR) player to get even deeper into the world of metrics. This means is, overall, worth 0.7 more goals per 60 minutes than a replacement-level player or average player in laymen's terms. While that number might seem low, it is still the second-best GAR rating among the current Blackhawks defensemen. Murphy leads the way at 5.2.
The metrics put a numeric value to what we can see with our eyes; Boqvist is far more valuable when the Blackhawks have the puck. He is currently a 2.5 even-strength offense goals above replacement (EVO) and 2.3 even-strength defense goals above replacement (EVD). He is the top-rated EVO defenseman on the team right now, but he is second-worse at EVD. Duncan Keith has that distinction as a -4.7 EVD.
Hopefully, we will see more of those defensive plays like we saw this past week, so Boqvist's EVD goes down and his overall GAR goes up. Regardless of whether you are a stats nerd or strictly go by the "eye test," you cannot deny the improvement in his play over the past few games. This recent stretch of games is a step in the right direction and is the exact type of progression everyone involved wants to see out of the 20-year-old defender.
We will be recording the latest episode of Blackhawks Banter later this evening. You can be sure that Boqvist will be a topic of discussion. Be sure to head over to our YouTube Channel and Facebook Page to stay up to date with our past chats. The new episode will drop Tuesday morning.
---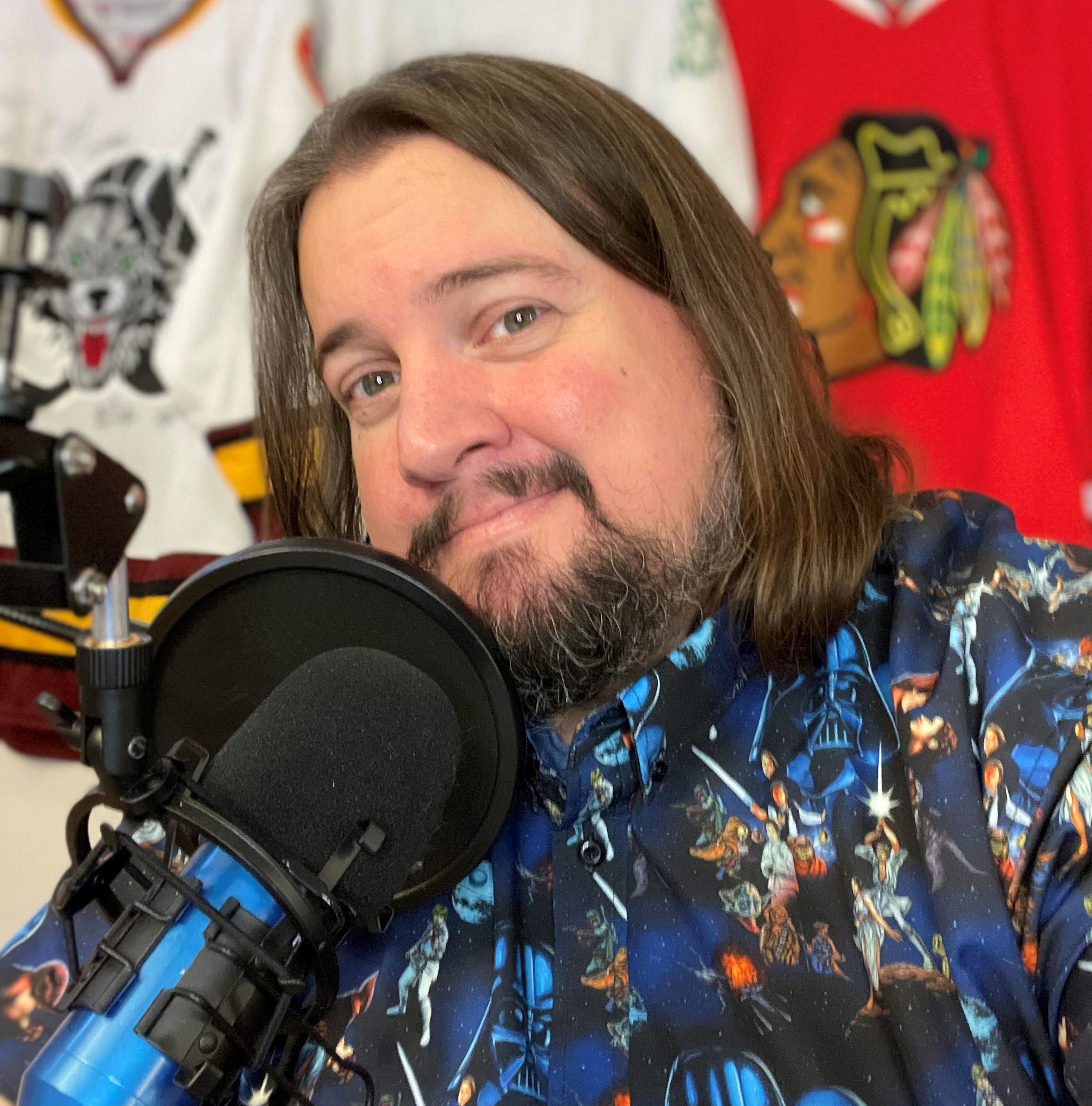 Greg Boysen has been writing about the Chicago Blackhawks since 2010 and has been a site manager for both FanSided and SB Nation. He has been published in The Hockey News and was fully credentialed for the 2013 Stanley Cup Final. Among his various roles with The Hockey Writers are covering the Blackhawks, the AHL, writing the daily "Today in Hockey History" column, serving as a copy editor, and appearing and hosting multiple YouTube shows, including Blackhawks Banter. He is credentialed with the Chicago Wolves, Rockford IceHogs, and Milwaukee Admirals, while also being a regional scout for the NAHL. And, just because his plate isn't full enough, Greg hosts trivia in the Chicago area two nights a week. For interview requests or to provide topic suggestions, follow Greg on Twitter and reach out.