The Columbus Blue Jackets make their only trip to Detroit this season on Saturday night to challenge the Red Wings. Should the Red Wings win in regulation, it will mark the first time in Blue Jackets' franchise history that they didn't earn at least one point off of them in a season. The two teams played a lot more in earlier years as Western Conference foes. But this is still a surprising stat.

That brings us into a gameday version of Blue Jackets' News & Rumors. Saturday morning was full of news, including a trio of returnees from injured reserve, a notable healthy scratch and more.
The Captain is Back
The most notable news of the morning was captain Boone Jenner being ready to play Saturday night. He missed 10 games due to a fractured thumb. He can't wait to get back in there.
"I'm pretty excited to be back in the lineup and get out there with the guys again," Jenner said. "So it's always tough when you're injured and watching and not with the guys as much. But I'm happy to be back out there and try to get a win."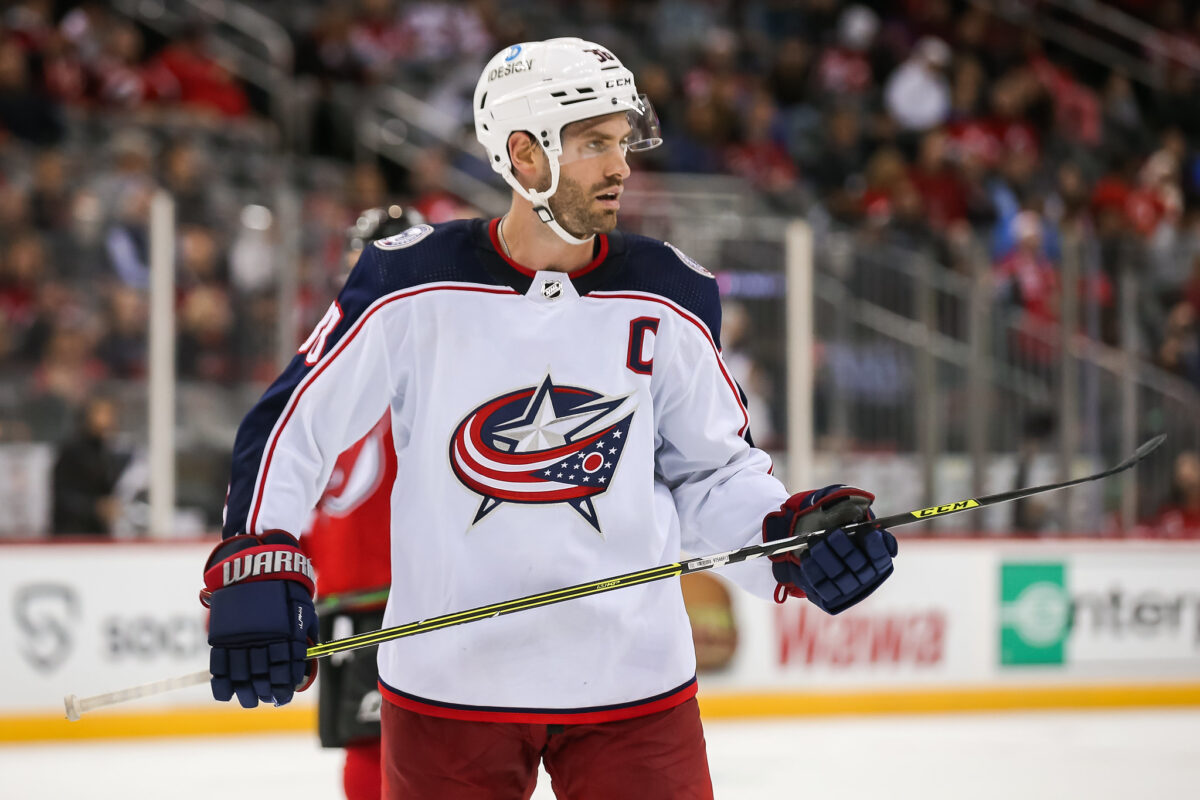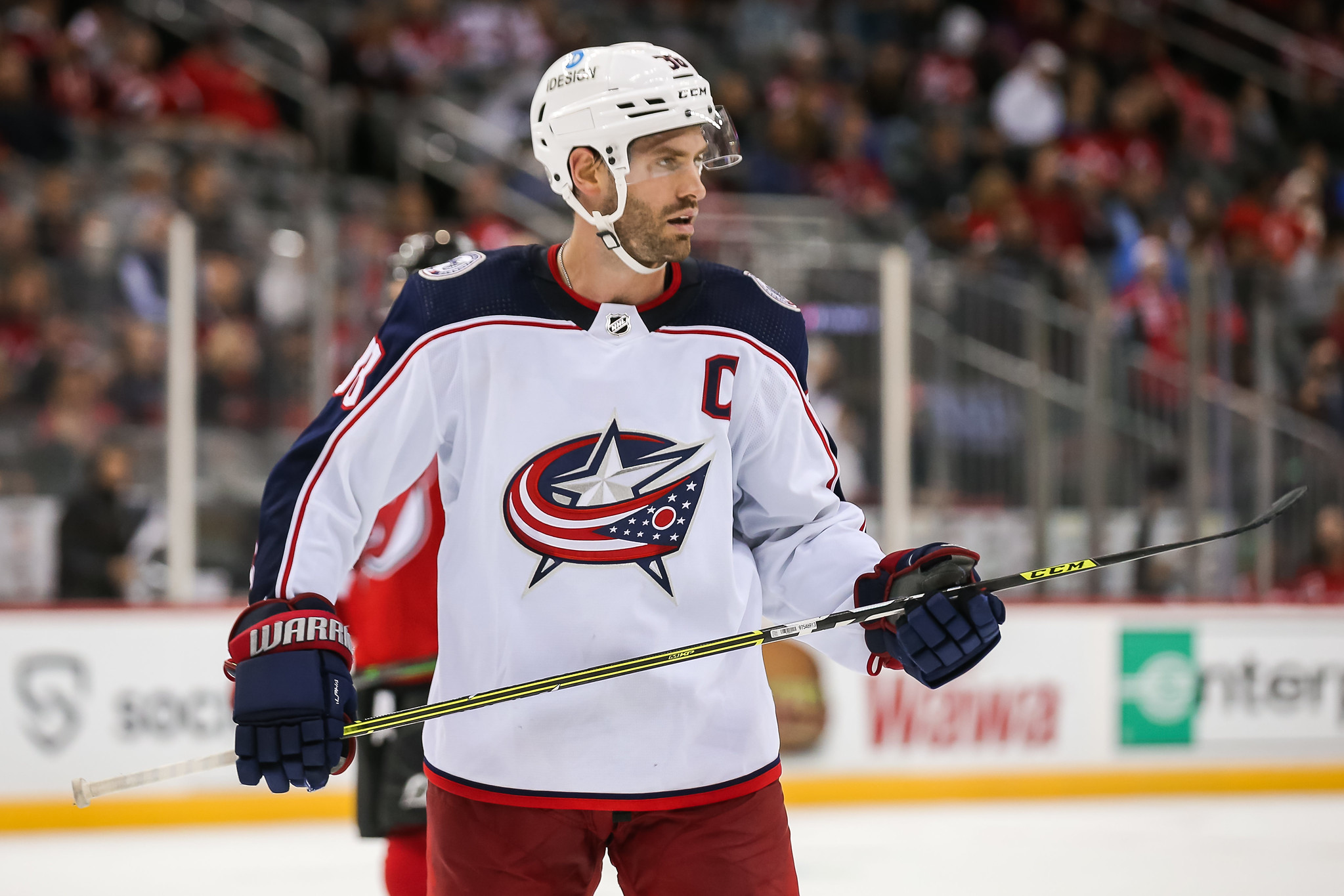 Jenner knows he needs to take care of his game. But he also hopes that he can bring some other guys into the fight along with him.
"Big focus for me is to go in and take care of my game, get back out there, get right back into it and try to being some guys along as well (to) try to bring that energy and competitiveness. I think we can all raise it here."
Related: Blue Jackets' Young Players Can Shine Light on Dark Season
Larsen couldn't be more thrilled to start getting some guys back. This is especially true with Jenner given everything he brings to the table.
"That's why he's a captain. That's why he's got the letter. He accepts that responsibility as well as I've ever seen," Larsen said. "I've been around a lot of leaders. (Just) how much he cares about the group, how hard it is when he's out. He wants to get back and he knows how to contribute to games even if he's not scoring, even if he's not getting the assists. He can impact the faceoff circle. He can impact the game with physicality. He's a great example of there's many ways to impact the game. And it doesn't have to be on the stat sheet. There's just so many ways not to mention his leadership and what he means to the room. I know they respect him in there."
---
Latest News & Highlights
---
The Blue Jackets held an optional on Saturday morning in Detroit so they didn't run lines. However you can expect Jenner to take his place on the top line in the middle.
Robinson & Tarasov Also Return
In addition to Jenner, both Eric Robinson and Daniil Tarasov were activated by the Blue Jackets. In addition, defenseman Marcus Bjork was sent to Cleveland to make room on the roster.
Tarasov will act as the backup to Elvis Merzlikins in Saturday's game as Joonas Korpsialo is unavailable to play due to personal reasons.
As players start to return from injured reserve, the Blue Jackets will have to start making tough decisions about who plays and who doesn't on a game-by-game basis. Larsen had to choose two players to sit for Saturday's game. Gavin Bayreuther was one. And most notably, Cole Sillinger was the other.
Sillinger's Healthy Scratch
His ice time has dwindled in recent games. He has just two goals in 38 games this season. By all measures, it has been a tough 2022-23 season for Sillinger.
Larsen still believes in the high upside of Sillinger. However in his mind, it was time to take a step back. He believes Sillinger will come back a hungrier player when he returns.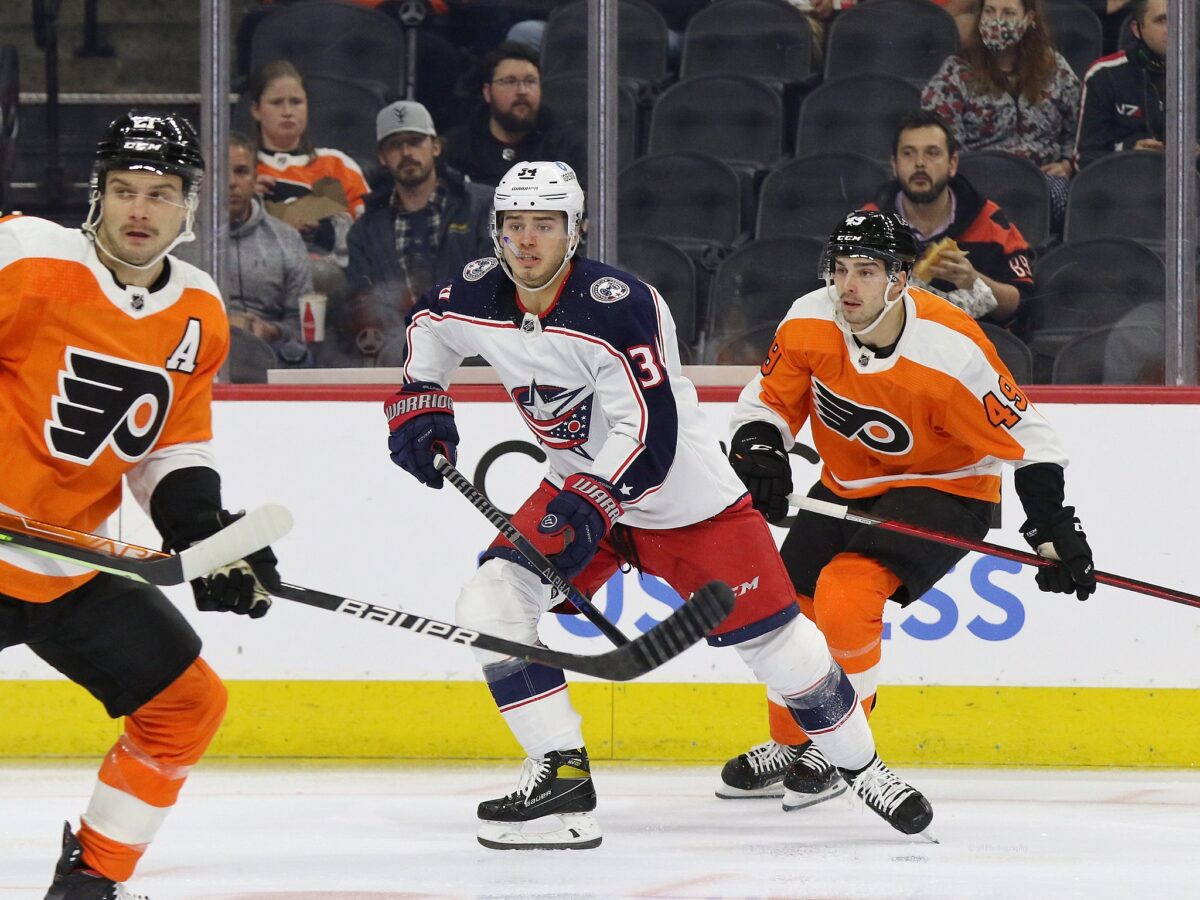 "The thing about Silly, he's had some decent games here lately. It's not like he's been playing poorly," Larsen said of Sillinger's healthy scratch. He's, it's not a work ethic. He's competing. He's hard. He's young in the league. It's been a tough year for him. And, you know, we have lots of hockey left. Some of the other guys we mentioned here before that have been out, it's sometimes you take a step back to look. He cares. He's a passionate kid. He's got a real bright future. I know he's got a better game and he knows it. And sometimes when you watch, we'll continue to teach him, go over the video and do all the stuff we need to. And when he gets back in, I think you'll see a real hungry guy."
Side Dishes
Larsen said that with guys starting to return from injury, it will allow him some flexibility on where guys slot in. He said Kent Johnson could move back to the wing at some point. He also said that Jenner could be an option on the wing too if necessary. That's especially interesting if they want to monitor his ice time or give other guys looks. Be prepared to see the Blue Jackets try different things in the second half of the season.
Larsen said that Bayreuther was playing really well despite his scratch on Saturday. "We got some NHL guys back now. But if they don't do the job, I know he's ready and willing and waiting to get back in. So it's tough decisions but these are decisions you want to have."
You Might Also Like
When asked Merzlikins trajectory, Larsen said he doesn't look at the situation like that but rather as a team. "This is about our team. It's about everyone in the organization. So we're all trying to work through this."
Kent Johnson and Nick Blankenburg each were at Yost on Friday night taking in Ohio State and Michigan. Johnson said he was glad the schedule worked out and could be there to take in a game. He said he met up with the guys postgame. He also banged on the glass in warmups to get their attention. It was a good time had by all.
Saturday will mark Johnson's first NHL game in Detroit as a member of the Blue Jackets. He's been looking forward to this one. "It's cool coming back to Michigan. It's a great building. We watched some games here so it will be cool to play here (at Little Caesars Arena.)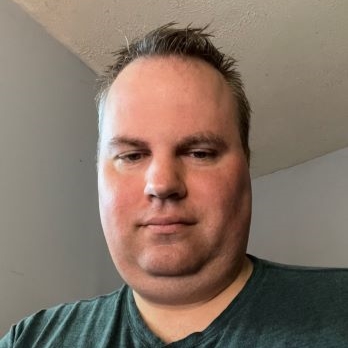 I am a fully credentialed writer who covers the Columbus Blue Jackets, Cleveland Monsters and Erie Otters as well as the Ontario Hockey League and NHL Draft. The 2022-23 season will mark nine seasons with the Hockey Writers. I am also the site's Credentials Manager. Please take note of the updated Twitter handle: @mark_scheig.