We conclude our summer series, titled Blue Jackets Pressure Points, on the Columbus Blue Jackets. We ask hard questions about the team and attempt to answer them as it relates to the upcoming season and beyond. Last time, we graded Blue Jackets management. Today, we end the series by sharing a bunch of predictions for the upcoming season.
The Last One
We've reached the end.
Welcome to our last installment in our summer Blue Jackets series. In case you are just tuning in for the first time, we spent the summer asking hard questions about the team while trying to find answers. If you wish to read our previous entries, click on the links below.
We now turn our attention to the upcoming season. We know the issues facing the Columbus Blue Jackets. How will it all translate on the ice? Can they find a way to qualify for this season's playoffs?
First, I will share my prediction of the 23 skaters who will make the opening night roster. Then we will go player by player and share our predictions about them. Then we'll wrap it up by sharing the team's record and point total.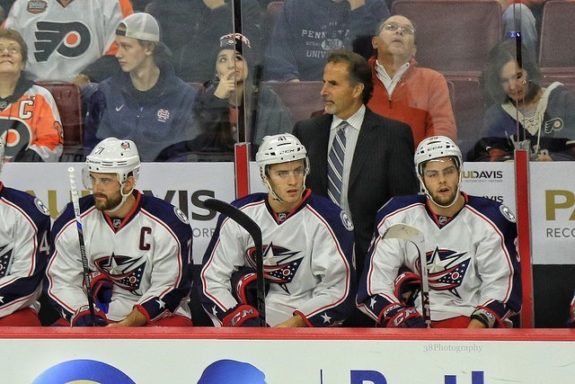 Who Makes The Roster?
This by no means is set. There are roster spots available for those who want them the most. By my count, 19 of the 23 are pretty much locked in. That leaves four spots up for grabs.
I think the backup goaltending is one area that is open. Although Curtis McElhinney is under contract for one more season, Joonas Korpisalo and Anton Forsberg each could earn that spot as Bobrovsky's backup.
I think the seventh defenseman spot is up for grabs also. Dalton Prout has a new contract. Cody Goloubef has one season left on his contract. Players like Dean Kukan are in the mix as well. Assuming Zach Werenski makes the cut, that leaves two spots open and many more fighting for them.
I also see two forward spots up for grabs. Is this the year Josh Anderson makes it on the big club? Is Sonny Milano ready for his chance on the big stage? What about others who were part of the Monsters Calder Cup run?
After reviewing the candidates, here's how I think the Blue Jackets will look like on October 13th.
Forwards (14): Brandon Saad, Brandon Dubinsky, Cam Atkinson, Scott Hartnell, Alexander Wennberg, Nick Foligno, Sam Gagner, Boone Jenner, Matt Calvert, David Clarkson, Gregory Campbell, William Karlsson, Oliver Bjorkstrand, Josh Anderson.
Defense (7): Ryan Murray, Seth Jones, Jack Johnson, David Savard, Zach Werenski, Dalton Prout, Cody Goloubef.
Goalies (2): Sergei Bobrovsky, Joonas Korpisalo.
Couple quick comments about my roster prediction. I think Bjorkstrand and Anderson are ready to prove they belong. Anderson is in a contract year, so I expect him to have extra motivation to do well. Bjorkstrand was a Monster (get it?) in the AHL playoffs. He looks the most ready in my mind to join the Blue Jackets.
Werenski at times looked like someone who had a few NHL seasons under his belt. The way he sees the game is impressive for someone who just turned 19. I think the Blue Jackets will ease him into the lineup on the third pairing.
Given the questions surrounding Bobrovsky's health, my gut says the team approaches the goaltending with a 1A-1B approach, especially if 1B gets more starts. This is why I have Korpisalo earning the nod over McElhinney. The preseason will determine the winner.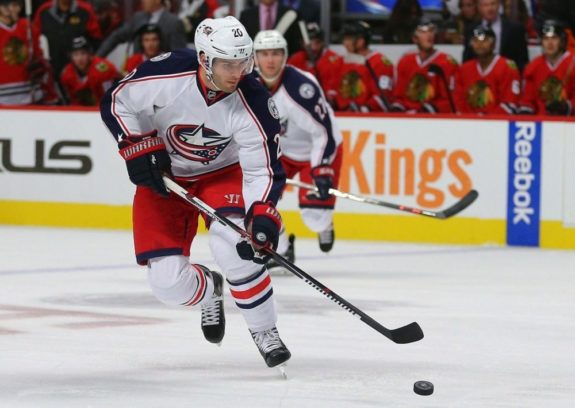 Player Point Total Predictions
Saad: 26 goals, 32 assists, 58 points
Dubinsky: 20 goals, 30 assists, 50 points
Atkinson: 21 goals, 25 assists, 46 points
Hartnell: 16 goals, 24 assists, 40 points
Wennberg: 12 goals, 35 assists, 47 points
Foligno: 15 goals, 30 assists, 45 points
Gagner: 10 goals, 12 assists, 22 points
Jenner: 22 goals, 20 assists, 42 points
Calvert: 10 goals, 15 assists, 25 points
Clarkson: 5 goals, 7 assists, 12 points
Campbell: 4 goals, 6 assists, 10 points
Karlsson: 8 goals, 10 assists, 18 points
Bjorkstrand: 18 goals, 18 assists, 36 points
Anderson: 5 goals, 10 assists, 15 points
Murray: 6 goals, 25 assists, 31 points
Jones: 8 goals, 32 assists, 40 points
Johnson: 5 goals, 16 assists, 21 points
Savard: 7 goals, 20 assists, 27 points
Werenski: 5 goals, 12 assists, 17 points
Prout: 2 goals, 7 assists, 9 points
Goloubef: 0 goals, 6 assists, 6 points
Total of 220 goals, not counting call-ups.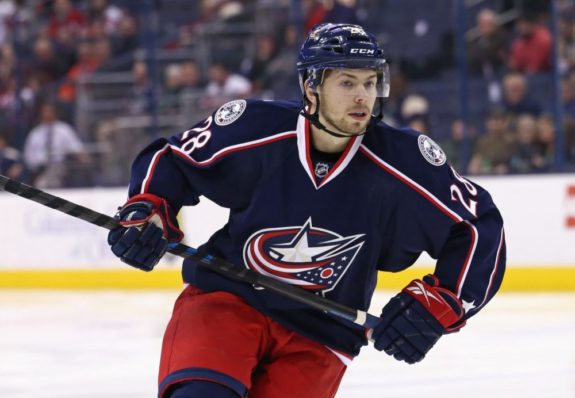 Thoughts On These Numbers
Couple of things here. First, my boldest prediction is Bjorkstrand making a serious run at the Calder Trophy for rookie of the year. If he makes the team out of camp and plays a full season, he has the kind of game that translates well in the NHL. He has speed. He has a deceptive shot. He was on pace for over 27 goals in the limited time he saw last season. Seeing him threaten 20 goals is not out of the realm of possibility.
Saad is the best goal scorer on this team and it should not surprise anyone if he finishes with the most goals on the team. He could threaten 30 goals again.
I think Wennberg is about ready to breakout. He's more of a play maker, but can finish when asked. I think he leads the Blue Jackets in assists this season.
I think Dubinsky will rebound on both ends of the ice this season. Given a better overall roster this season, I think he revisits 20 goals. If the Blue Jackets are in the playoff race in February, he will be one of the main reasons why.
Counting potential call-ups, I think the Blue Jackets score 230 goals this season. They scored 219 last season. They can reach that mark if things fall the right way.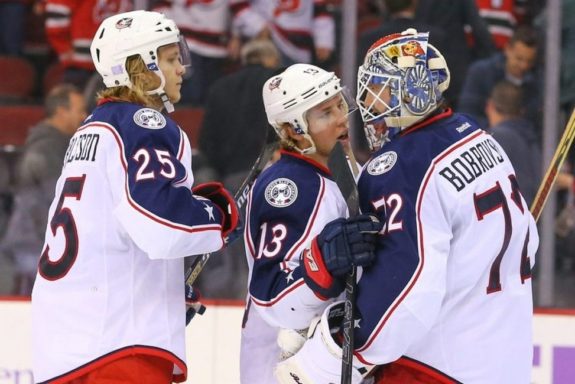 Goalies & Team Prediction
Bobrovsky: 48 games: 24-20-4, 2.40 GAA, .920 save percentage.
Korpisalo: 24 games: 13-10-1, 2.65 GAA, .915 save percentage.
McElhinney: 8 games: 2-5-1, 3.00 GAA, .895 save percentage.
Forsberg: 2 games: 1-1-0, 2.50 GAA, .900 save percentage.
Team overall record: 40-36-6 for 86 points, not making the playoffs.
This team will fight to prove last year wasn't the real Blue Jackets, but it will be hard to jump a lot of teams in the standings. They will improve, but eventually fall just short.
That being said, if Bobrovsky can give the Blue Jackets 50 solid games, and the backups pickup the slack, they can compete for a playoff spot given the friendly schedule especially in February.
The Blue Jackets are on the way up, but aren't there yet. The season will still have lots of exciting moments. Hey, maybe they prove us all wrong and make the playoffs. That's why they play the games.
Now it's your turn. What are your predictions for the Blue Jackets? Feel free to leave your thoughts below. And thank you for reading our summer Pressure Points series. Enjoy the hockey season everyone.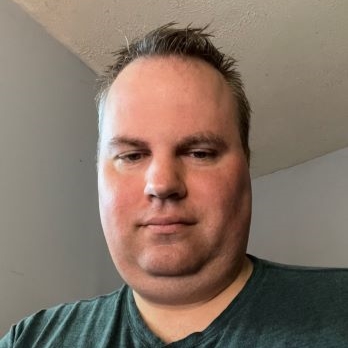 I am a fully credentialed writer who covers the Columbus Blue Jackets, Cleveland Monsters and Erie Otters as well as the Ontario Hockey League and NHL Draft. The 2022-23 season will mark nine seasons with the Hockey Writers. I am also the site's Credentials Manager. Please take note of the updated Twitter handle: @mark_scheig.