Title: Ice Wars
Author: Gil Martin
Publication Date: Aug. 12, 2016
Pages: 510
Rating: 5 of 5 stars
Overview
New York-based author Gil Martin breaks down the state's greatest hockey rivalry—the competitive cross-town battle between the Islanders and Rangers—in his book, "Ice Wars." Martin interviewed more than 50 former NHL players and broadcasters to deliver an in-depth story on the Battle of New York. Not a whole lot of hockey rivalries can compare to the fierceness and vicinity of the Islanders and Rangers.
Martin also reviewed each of the games in the history of the Islanders-Rangers rivalry so that fans can remember the talented stars and notable moments throughout the years. Of course, modern players like John Tavares, Henrik Lundqvist, Rick Nash, Ryan McDonagh, and Thomas Greiss have been mentioned throughout the book. But let's not forget about the all-time greats like Brian Leetch, Denis Potvin, Mark Messier, Mike Bossy, and Phil Esposito.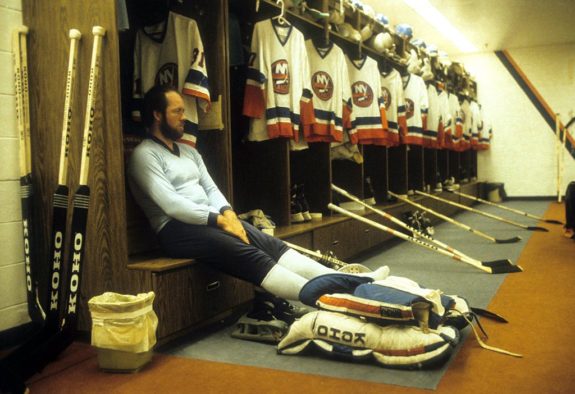 Both teams faced some big obstacles but overcame them thanks to necessary changes. The NHL yearned to place an expansion team on Long Island to prevent the New York Raiders of the World Hockey Association (WHA) from playing in the Nassau Coliseum in 1972. The Islanders are best known for their dynasty years, where they won four consecutive Stanley Cups from 1980 to 1983.
The Rangers, on the other hand, are one of the Original Six teams. Two years after being founded in 1926, they became the first NHL team to win the Stanley Cup and went on to win three more championships—the last being in 1994.
Whether you're a new or a longtime hockey fan, you should check out this book.
Summary
Martin's book provides elaborate information on the fun-loving but drawn-out rivalry between the Islanders and Rangers. It starts off in traditional fashion: a brief introduction and thorough chapters of each NHL season from 1972 to 2015.
It's chock full of correct standings, important dates and quality photos. Martin has been working on this book since he first learned about the sport of hockey as a kid and watched the Islanders and Rangers duke it out without helmets and advertisements on the boards. That's how long he has paid attention to the cross-town rivalry.
According to him, the rivalry always consisted of the noticeable differences: the expansion team versus the Original Six team, the suburbs versus the city and the immediate rise versus the lengthy championship drought. However, the rivalry couldn't have been made possible without the players, coaches and public relations staffs—no matter how awful and hazy they were. It offers more than just an appealing cover. Its surplus of information kept me wanting to read more.
However, the rivalry couldn't have been made possible without the players, coaches and public relations staffs—no matter how awful and hazy they were. It offers more than just an appealing cover. Its surplus of information kept me wanting to read more.
Obviously, the book's purpose is to serve as a reference guide for Islanders and Rangers fans. You don't have to start on the first chapter and read it until the very end. You can just flip to any page since they all feature a great moment between these two teams. It's perfect for the reader who wants to skim through a book for the highlights and photos, but also wants to feel like they were actually there. Especially if that reader is an Islanders fan.
Flashback: Islanders' Dynasty Was Born 37 Years Ago
Review
The majority of people, hockey fan or not, knows the Islanders' dynasty was one of the best dynasties in NHL history. Since then, a lot of things have been said and written about the Islanders being the other New York team. Now, there's a book that not only talks about the dynasty, but also Martin's comprehensive look at why the team pretty much went downhill after four phenomenal years at Nassau Coliseum.
Martin didn't reveal his fandom in his book, but he mentioned, "If I did my job well, Rangers fans will read this book and think I was an Islanders fan and Islanders fans will look it over and swear I have always been rooting for the Rangers." He also mentioned that the nature of the rivalry was so intense that fans almost hate the other team more than they love their own. Lines like these helped me generate questions about the rivalry that were answered sooner or later.
Of course, the book's refreshing part was the John Tavares era, which began in 2009. As an attempt to rebuild the team with fresh, new talent, the Islanders selected Tavares with the first overall pick in the 2009 NHL Entry Draft. However, he wasn't a quick fix, but he had a breakout year in the 2011-12 season and improved from that point on. He was introduced as the Islanders' 14th captain in 2013, replacing defenseman Mark Streit.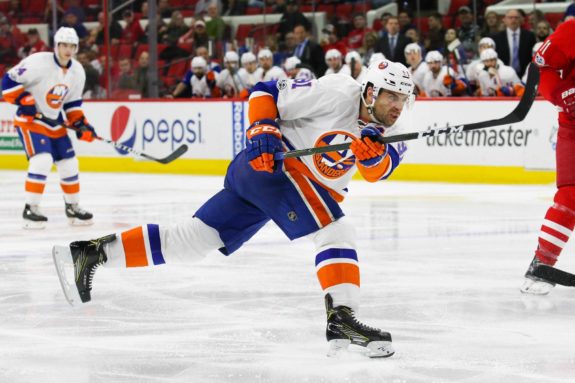 This is an enjoyable book that any Islanders fan will want to add to his or her collection. Even if the reader is a Rangers fan, or not even a hockey fan, it's worth the time and money to check out the book for entertainment purposes.
Book Formats: Paperback and eBook
Buying Links
https://www.amazon.com/Ice-Wars-Gil-Martin/dp/1524617520
https://www.amazon.com/Ice-Wars-Complete-Greatest-Rivalry-ebook/dp/B01KK8JOLM/
Ana Kieu is a versatile reporter who has a deep knowledge of sports. She grew up as a big sports fan and graduated from San Jose State University in 2015. She got her start as a San Jose Sharks beat reporter for Inside Hockey and has moved on to other media outlets such as Sports Radio Service, SB Nation and USA TODAY Sports Media Group.