Though the Boston Bruins may enter Sunday's contest at Lake Tahoe against the Philadelphia Flyers with a three-point lead atop the East Division, there's still a lot this team can do to improve. While it feels unfair to single out one specific player who's struggling, it would be dishonest to pretend that Charlie Coyle hasn't struggled to find his footing during the 2020-21 season.
A key part of the Bruins offense since being acquired from the Minnesota Wild in 2019, Coyle has scored just two goals and four points in 15 games so far this season.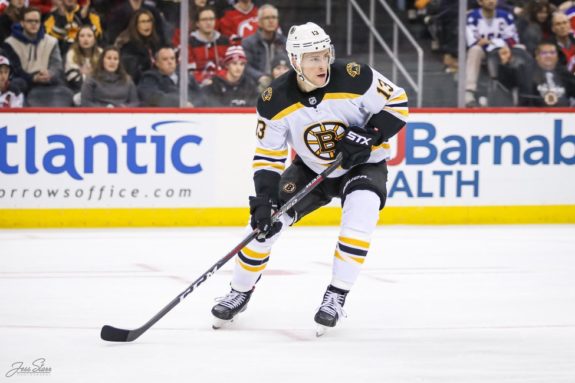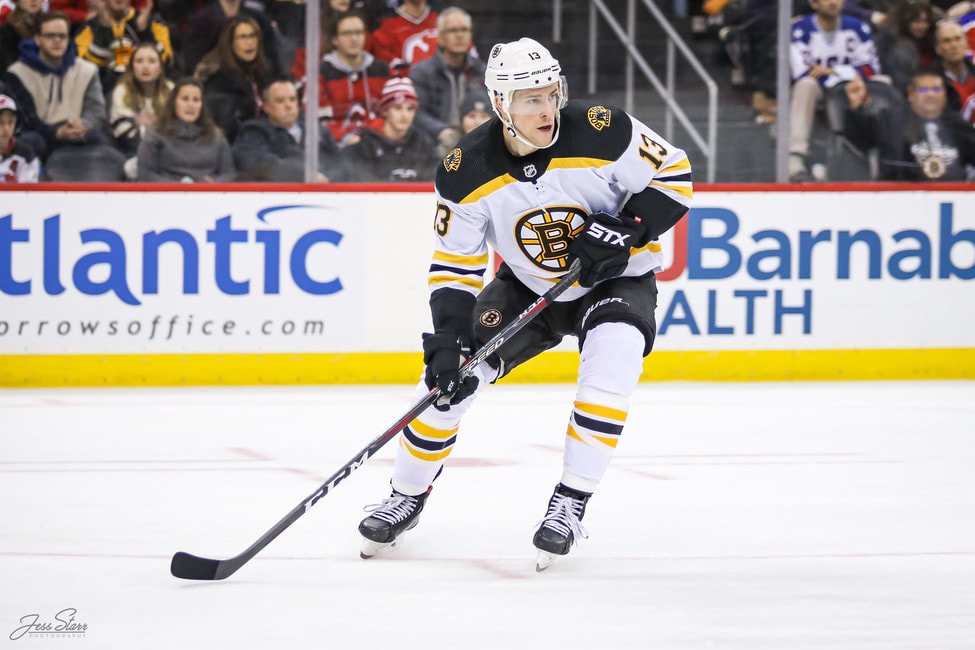 Part of this could come down to a lack of consistency for him as he's played center on the team's third line with a revolving set of linemates that's included Trent Frederic, Craig Smith, Anders Bjork, Jake DeBrusk, Chris Wagner, Nick Ritchie and Karson Kuhlman at various points in time. He's also briefly played on the wing in the top-six, but nothing has effectively got him going in the way the Bruins need.
He'll ultimately have to perform in one of the two aforementioned roles for the 2020-21 season, but in the long-run, his role is almost certainly going to expand barring the Bruins making any major trade or signing to acquire another top-six center in the future.
Bruins Could Get a Glimpse Into the Future on Sunday
With the Bruins likely to be without David Krejci in Sunday's cgame, the team could be getting a preview of things to come in the future with Coyle likely stepping into the second-line center role. If the Bruins and Krejci are to part ways after this season or in the near-future, Coyle makes sense as the obvious replacement for him in the long-run. Seeing what he can do in the role in the short-term is at least a silver lining for a Krejci injury, though it's still far from ideal.
If there is any sort of benefit that can arise from this short-term top-six stint, though, it's that Coyle could very possibly gain confidence and find his game. In a perfect world, Krejci isn't hurt for an extended period of time and Coyle will return to his former duties sooner than later. Prior to this, though, it would behoove the Bruins to get Coyle playing as he has since being acquired by the team.
In all fairness, Coyle's play has seemingly improved as of late and it's possible that he's already on the right trajectory. Still, giving him an increased role in the short-term can't hurt as he looks to capitalize on this improved play. Though he's looked better as of late, the results still have to follow. With the Bruins sorely lacking depth-scoring on their team, Coyle will have to be the focal point of the equation.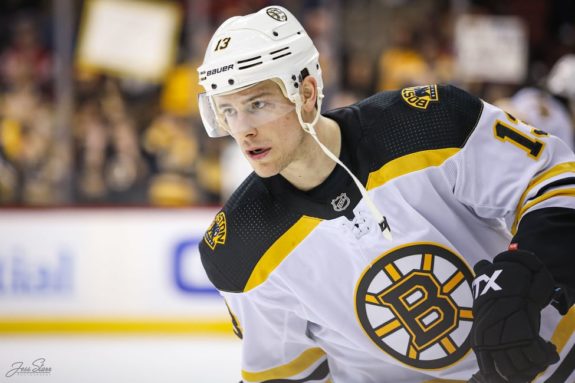 Once again, this definitely isn't a Coyle-exclusive issue as only six players on the Bruins have produced double-digit points with every other player on the team recording five points or less in 15 games. The team's record may look good now, but they won't be able to compete deep into the playoffs without contributions from more than just a handful of players.
It's weird, too, because the Bruins certainly have a roster full of players who are capable of more than what they've given as far as scoring is concerned. For some reason, though, the team can't seem to score outside of their top-line and on special teams. The lack of five-on-five production has been a running issue for the team and head coach Bruce Cassidy has done his best to get different players going at different times.
Most recently, Cassidy moved DeBrusk to the top line alongside Patrice Bergeron and Brad Marchand while moving Pastrnak to the second-line to play alongside David Krejci and Nick Ritchie. In doing this, the hope was that both DeBrusk and Krejci could get going. Plans obviously change and injuries get in the way, but this is nothing new for the Bruins who have dealt with a ridiculous number of injuries for years now.
Related: David Krejci Latest Bruin to Get Hit With Injury Bug
Though missing Krejci, Matt Grzelcyk and potentially Jakub Zboril is far from ideal, the Bruins will be catching the Flyers without some major pieces Sunday. As it stands, the Flyers will be without Claude Giroux, Jakub Voracek, Travis Konecny, Justin Braun, Scott Laughton and Oskar Lindblom against the Bruins. It'll be an uphill battle for the Flyers and that could be exactly the opportunity the Bruins need to get some of their depth players going to help alleviate some of the pressure from the top line.
Coyle should be no exception here.
---
---
Brandon Share-Cohen has covered the NHL and various professional sports for seven years. Working with The Hockey Writers, Brandon works extensively on covering the Boston Bruins in addition to his role as the News Team Lead.