Now that the turkey's been eaten, and we've all woken up from our food comas, it's time to focus on the holidays. It's a great time of year when you think about it. Friends and family get together, exchange gifts, and show each other just how much you care.
What if NHL teams had this same privilege? A lot of teams enter the holiday season with injuries, and many others are in need of another piece or two in order to be a true contender come playoff time. While there are still many months until the Stanley Cup Playoffs begin, what happens in November and December can end up looming large come April and May.
For the Boston Bruins, their wish list seems to change on a game-by-game basis. Some nights, a slew of injuries will leave the lineup weak and ineffective. Even when said injured players come back, inconsistency and slumps still plague the team. Then, you have the goaltending, a situation in and of itself.
It's time to break down this Bruins team and identify what we would probably see on their holiday wish list.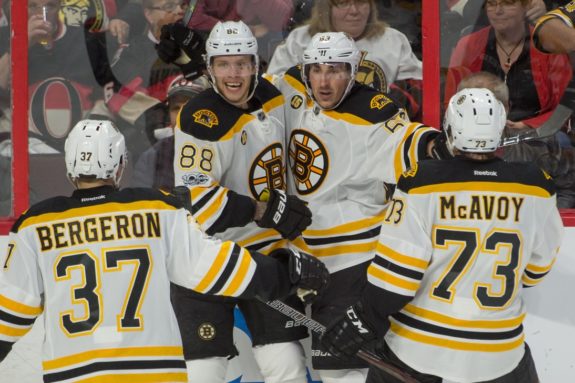 Now, a quick clarification. Any team in the league would wish to acquire Steven Stamkos in exchange for a backup goaltender, so I won't include anything of that caliber. The items on this list can be accomplished in-house, as a few minor changes could go a long way this season for the black and gold.
Wish #1: More Jake DeBrusk, Please
By and large, the Bruins have struggled immensely with drafting and developing high-end talent. We all remember Tyler Seguin, Phil Kessel and Dougie Hamilton as the players that got away. They still, however, netted the Bruins a slew of draft picks, many of which have yet to develop into everyday NHL players.
Jake DeBrusk is one player looking to change that stigma. Drafted 14th overall in the 2015 NHL Draft, DeBrusk has become a regular for the Bruins. He was the second of three consecutive Boston picks that draft, and is the first of the three to play any significant time with the big club.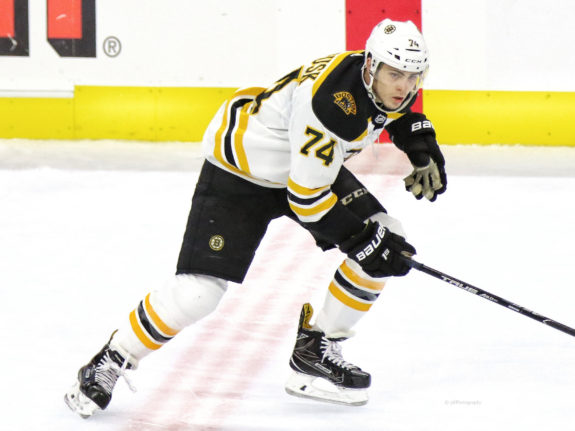 Thrust into a top-six role as a rookie, DeBrusk has actually been a bright spot for the team thus far. His ten points are fifth among Bruins forwards, and while his average ice time doesn't jump off the charts, he has seen significant time on the second power play unit.
DeBrusk isn't, and may never be, the answer to the all of the Bruins' offensive struggles. He is, however, a step in the right direction. His quick skating and playmaking ability add another dimension to Boston's otherwise slow, methodical approach to scoring goals.
Wish #2: Anything from Matt Beleskey
Check out this stat line: 0 G, 0 A, -17 +/- and 17 PIM in 13 games
Less than ideal, if you ask me.
Now, there were significant question marks when the Bruins originally signed Beleskey to a 5-year, $19 million contract in the 2015 offseason. He had just come off a career high in goals and points, but he only had 32 points. The bottom line is simple: Beleskey's tenure in Boston was doomed from the start.
Over the last two seasons, however, this bad contract has turned ugly. After increasing his point output to 37 in year one of the contract, he dropped off a cliff down to eight points, the lowest total of his career. He has found himself watching from the press box for seven of the Bruins first 20 contests. What's more, he's only been included in the lineup due to an inordinate amount of injuries (we'll get to that).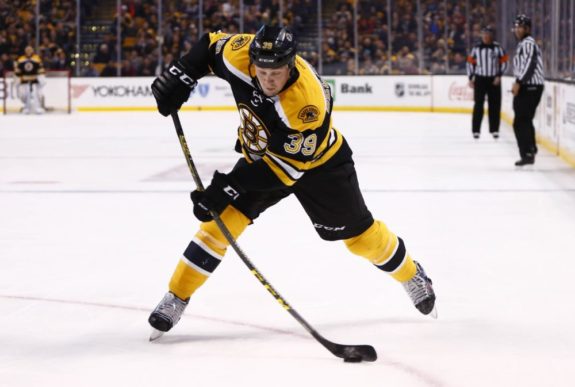 Beleskey has the potential to be a strong third-line winger for the Bruins. His power forward style of play could work well with more skilled players like Danton Heinen and Ryan Spooner. He hasn't, however, proven that he can still play at the NHL level, and may have to wait a while to get a chance to consistently crack the Bruins' lineup.
Wish #3: Health
Thus far, the Bruins have only had seven players suit up for all 20 games this season. They've had 28 skaters play at one point or another, and all 28 have played in at least two games.
Those are a lot of numbers, but the bottom line is the Bruins just haven't been very lucky this season. David Backes played in just five games this season before undergoing colon surgery. First-line mainstays Patrice Bergeron and Brad Marchand have both missed multiple games, as has second-line center David Krejci, and top blueliner Torey Krug.
The bottom line, we won't really know what this Bruins squad is capable of until they're able to ice all of their stars in the same lineup, whenever that may be.
Wish #4: A Consistent Starting Goaltender
All in all, Tuukka Rask is the main reason that the Bruins have remained relevant in recent years. Rask has played the most games of any goalie in the league since the start of the 2013-14 season (269) and has the second-most wins (141). His 2.32 goals against average over that span ranks ahead of such goalies as Cory Schneider and Sergei Bobrovsky.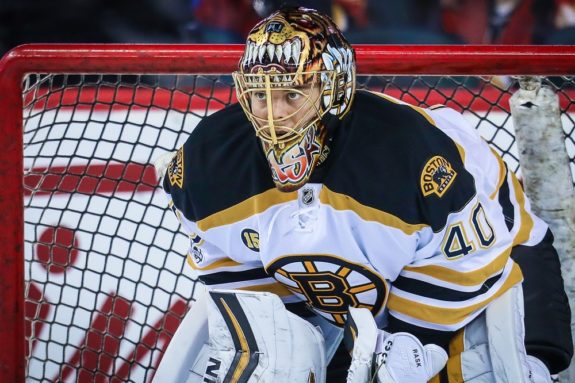 The point of these numbers? Fans should give Rask much more credit for his impact on the Bruins than he often gets.
This season, however, Rask hasn't earned the same respect. In twelve games, he has just three wins and has a .897 save percentage. Anton Khudobin, meanwhile, has yet to lose a game in regulation and has taken control of the starting job.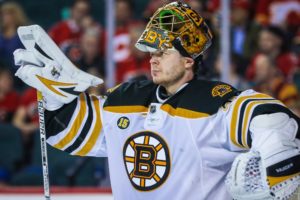 While Khudobin's early success is a nice surprise, he can't be your starting goaltender down the stretch. Rask carries with him a $7 million cap hit. So, whether you like him or not, he gives you the best chance to win if you make the playoffs. Let Khudobin ride out his hot streak, but find a way to work Rask back into the crease so he can work through his struggles.
These are a few of the items I believe would be on the Bruins' wish list. Granted, these won't turn the team into a Cup contender right away. But, if these goals are reached, it could have a large effect on this team's chances of making the playoffs.