When a team puts an NHL player on the trading block, and when those players are reportedly allowed to explore trades, it naturally creates a stir among the hockey community. Which team will put together a package to acquire that player? Is that player even worthwhile? During times like this, players will often see their name glorified beyond their abilities or they'll find themselves on the receiving end of harsh criticisms as to why a team shouldn't trade for them. The truth often lies somewhere in the middle.
In the case of Ian Cole, any team trading for him will know exactly what they're getting in a deal. A good, not great blueliner with experience who can log important minutes when necessary. On top of that, he comes with a tremendous contract and shouldn't cost too much to acquire with his role being diminished in the Penguins' lineup.
https://twitter.com/FriedgeHNIC/status/935319400449654785
While trading for Cole will still cost the Boston Bruins some assets, it shouldn't cost them anything in terms of future real estate like a top prospect or high draft picks. If the Bruins are looking to improve their stability on the blue-line while not looking to break the bank, Cole could be the ideal candidate.
But don't just take my word for it.
As is often the case, a few Bruins' writers here on THW took the time to discuss a possible trade for Cole to see if it would be worthwhile. With that, here are the responses from Joe Ochs, Chris Gere and Brandon Share-Cohen on whether or not they think the Bruins should swing a trade to acquire Cole from the Penguins.
Joe Ochs:
I think the Bruins certainly have pieces that I would deem expendable to ensure that we don't get a redux of last spring when Tommy Cross was suiting up for a playoff game.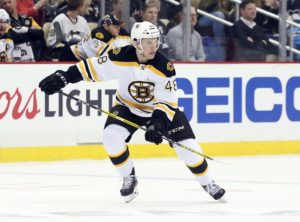 Matt Grzelcyk has made some excellent plays in his short stints in Boston, and ultimately I think he finds regular minutes within an NHL top-six. But in six of Boston's last seven playoff appearances (with 2011 the lone exception) the Bruins dressed their eighth defenseman at some point during the postseason. Depth beyond what Boston has (Paul Postma) will be needed beyond the top-seven if the Bruins do in fact have designs of making and competing in the playoffs.
I'd feel a lot better about Boston's makeup if Matt Grzcelcyk were the team's eighth, and not seventh defenseman.
Cole is a battle-tested defender whose true value is only fully on display during the playoffs when every shot, every inch matters. He could very well form an excellent shutdown pair alongside Brandon Carlo or serve to free-up Charlie McAvoy to be assertive and creative offensively while allowing Carlo to slide back in alongside his six-foot-nine security blanket.
His salary isn't the least bit prohibitive, and his expiring contract ensures Boston's pipeline isn't congested for years with a bloated contract.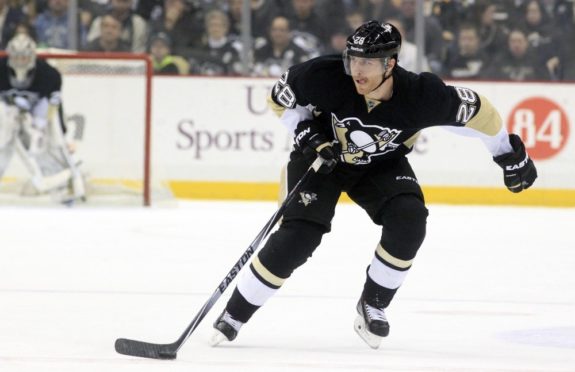 Should Boston offer up Ryan Spooner or Frank Vatrano and Postma, I would 100 percent welcome the addition of Cole. None of the aforementioned Bruins appear to have a long future in Boston at this juncture, and their removal to secure Cole's services, in my opinion, makes the Bruins not only a better team but also a more difficult team to play against come playoffs.
Chris Gere:
In most cases, if you're asking whether a team should trade for a rental, you're assuming that team has a chance to contend for a Cup. This Bruins team is not a Cup contender yet, nor would Cole put them over the edge. However, that shouldn't deter the Bruins from trading for him.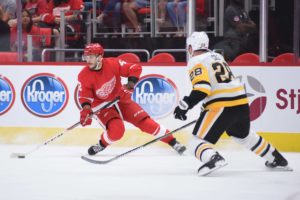 Cole has a reputation as a solid defensive player and as a guy who is willing to sacrifice his body to block pucks. Last season, he finished third in the NHL in blocked shots. However, unlike similar puck-eating machines like Kris Russell, it's not a result of his opponents possessing the puck inordinately. Cole's career CF% (Corsi for percentage) is 51.3% while starting 51.1% of his shifts in the offensive zone. For context, Russell has a career 48.2% CF%, while he's started 54.7% of his shifts in his opponent's zone.
Furthermore, Cole isn't completely bereft of an offensive game like many defensemen of his ilk. Given the increased responsibility for almost 20 minutes of ice time per game in 2016-17, he managed a career-high 26 points. His 25 even-strength points would have put him one behind Torey Krug and one ahead of Zdeno Chara for the team lead in even-strength points among defensemen. He won't light the world on fire, but he's not as invisible in the offensive zone as a guy like Carlo.
Cole Could Subtly Change the Narrative
Adding a solid back-end defenseman for the rest of this season would help to alleviate pressure on a struggling Tuukka Rask. Rask has been victimized by deflections, and an adept shot-blocker may be exactly what he needs to eliminate some of those bad bounces. In addition, his well-rounded game would serve to benefit the Bruins' overall goal of exposing young players to meaningful games down the stretch and in the playoffs.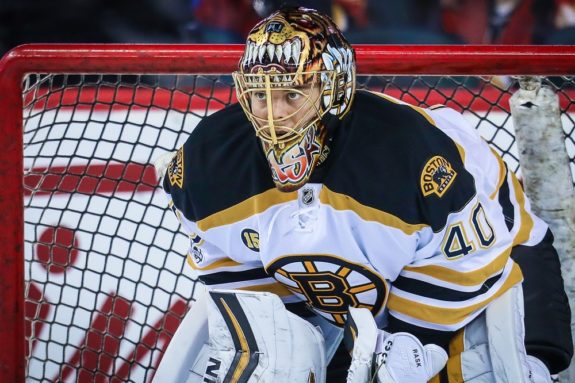 We've seen the Bruins in recent years make deals for veteran rentals with varying results. However, a consistent theme among those players is that they each expressed interest in returning the following season. The inside track to sign Cole this offseason would be an excellent safety net in the event of a Krug trade or any unexpected difficulties retaining Chara.
If Cole's contract demands are too high, or the Bruins feel as though one of Jeremy Lauzon or Jakub Zboril are ready, then they can let him walk. As long as the price to acquire Cole only involves players that the Bruins don't see in their future plans, then this is a no-brainer.
Brandon Share-Cohen:
Cole isn't a superstar defender. He won't average 20 minutes of ice time in the NHL and he won't contribute much on the offensive side of the puck. Still, he intrigues me to no end. A player who is still only 28 years old who has experience in the postseason and comes with a tremendously fair contract with no risk beyond this season, there should be no shortage of suitors for the 28-year-old blueliner now that he's allowed to explore trade options.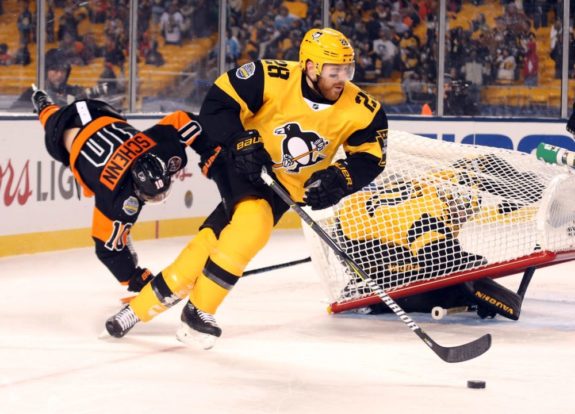 Being paid only $2.1 million this season with his contract expiring on July 1, the risk factor is almost non-existent for the Bruins if they deem Cole to be a worthwhile investment. While he projects to be more of a bottom-pairing blueliner, his ability to stabilize a blue-line is what the Bruins could sorely use at this juncture of the season. While injuries have plagued them, the issue stems more from the fact that the team just isn't clearing out players or pucks from their own crease with enough regularity to ensure wins. Cole is the type of player who could help with that as he proved in the postseason last year with the Penguins.
Potential Beyond This Season
If the Bruins fall in love with Cole, there's no reason to believe they couldn't re-sign him beyond this season as well, as Chris alluded to in his response. It isn't outside the realm of possibility as the Bruins have done so in the recent past, trading for defenseman John-Michael Liles in 2015-16 and subsequently re-signing him in the offseason.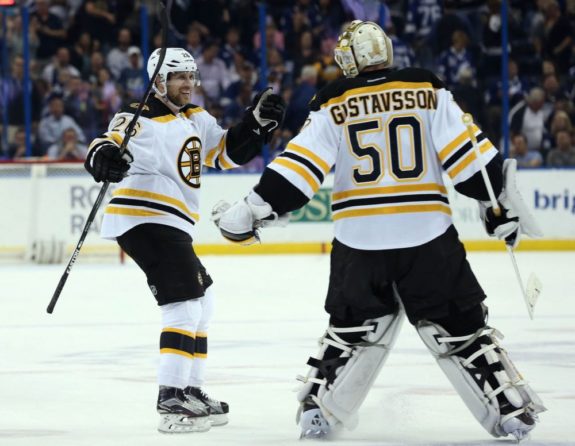 As is always the case, the cost of acquiring a player is the most important thing to consider once determining that said player is a fit. With the consensus among the three of us being that Cole would be a good option for the Bruins, the cost of acquiring him is what would make or break any potential deal.
Is the cost a depth forward like Joe mentioned in Ryan Spooner? Is it a mid-to-late round draft pick? If the cost is something within that range, I have no issue with a deal that would send Cole to the Bruins. If a deal involving Cole happens to cost something of legitimate value for the Bruins in the form of a solid young prospect or player (like one the Bruins got from the 2014 NHL Entry Draft), my interest begins to fade quickly. With that, I'll say that yes, I think the Bruins should trade for Cole, but they should be wary of the price point.