The Boston Bruins are reportedly receiving offers for David Krejci. The team's second-line center is often the topic of trade talks among the surplus of would-be general managers on Twitter. After years of speculation, Don Sweeney could be moving the Czech-native after all.
There is no denying that the center would net the Bruins a solid return. His NHL career totals are impressive with 174 goals and 396 assists (570 points) in 769 games. Krejci is a streaky player, however. During the 2015-16 campaign, he averaged roughly 0.87 points-per-game. In the 2016-17 and 2017-18 seasons, however, he averaged 0.65 and 0.68 points-per-game respectively. This trend has been consistent throughout his career in Boston, resulting in a career average of 0.74 points-per-game.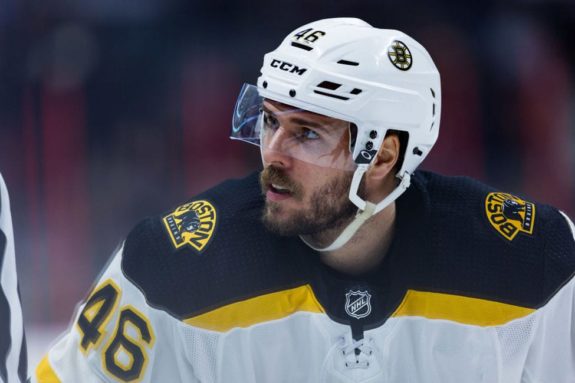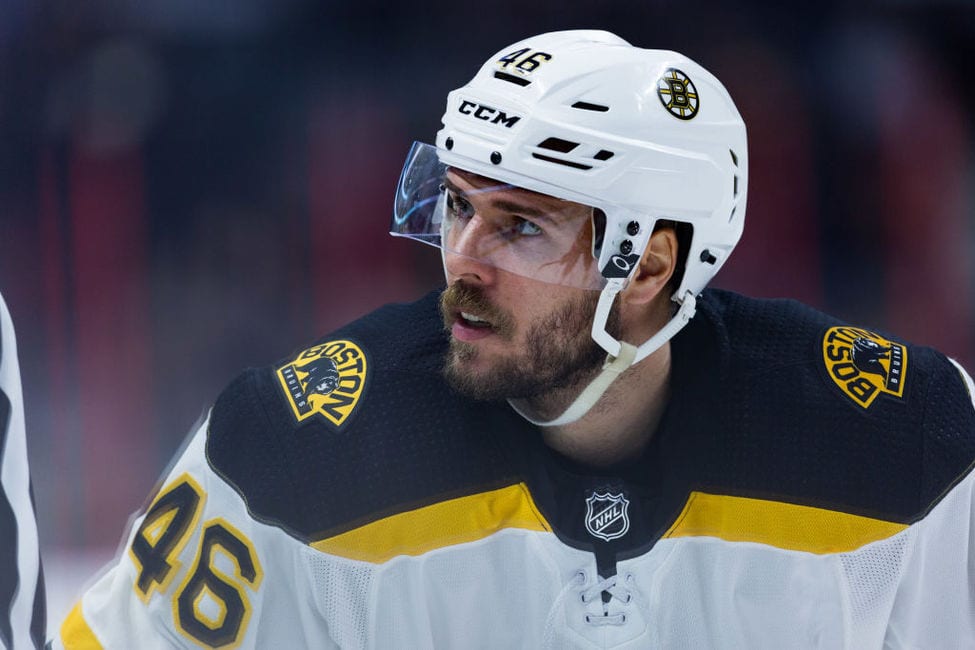 Trading Krejci is a decision that would have a huge impact on the boys in black and gold, which is why several members of The Hockey Writers' Bruins team gathered to discuss such a move. Brandon Share-Cohen, Nick Godin, Michael Flanagan, and Drew Johnson shared their opinions on whether or not Boston should send the 32-year-old center packing this offseason.
Brandon Share-Cohen: No Replacement, No Trade
It's hard to even think about a Bruins' team without Krejci. While his contract may be one of the worst on the team (he's vastly overpaid for his production at this point in his career), the Bruins are undoubtedly a better team with him on the ice.
Over the past 4 years the Bruins have played at 102 point pace with Krejci in the lineup, 93 without him. This year they played at +9 point pace with him in the lineup. Over the past couple of years with line mates in flux he ranks 50th/272 in 5v5 primary point scoring. Vital.

— Bruins Stats (@bruins_stats) June 16, 2018
If the Bruins were better equipped to replace Krejci with a legitimate center prospect ready and able to take over the role, it would be easier to consider a trade. With that in mind, Ryan Donato, Jakob Forsbacka Karlsson, and Trent Frederic are all still in the developing stage of their careers and none have played significant minutes at center in the NHL to date.
Would getting out from underneath Krejci's contract be worth looking at? Absolutely. Is it worth it without a clear replacement plan? Absolutely not. Likely, for that reason, the Bruins are "reluctant" to move him and it's the same reason I'm hesitant as well. If the team can make a move to get something nice in return and also have a contingency plan at center, I'd be intrigued. If they'd be going forward without making a major play to replace Krejci, then I'd have to say no. Especially when the Bruins' window to win a championship is open now.
Nick Godin: Krejci Key to Cup
To echo what Brandon Share-Cohen said, it's very difficult to think of Krejci and the Bruins separately considering the 32-year-old center has spent his entire 12-year career in Boston. He's won a Stanley Cup, had the best plus-minus in 2009 and 2014 and won the Golden Stick Award in 2013 as the Czech Republic's top player.
But alas, here we are in another NHL offseason with countless trade rumors surrounding Boston's second-line center. The sentiment of trading Krejci stems from his history of inconsistency. He can go from being the most visible player on the ice one week to spending the next two months wearing the invisibility cloak.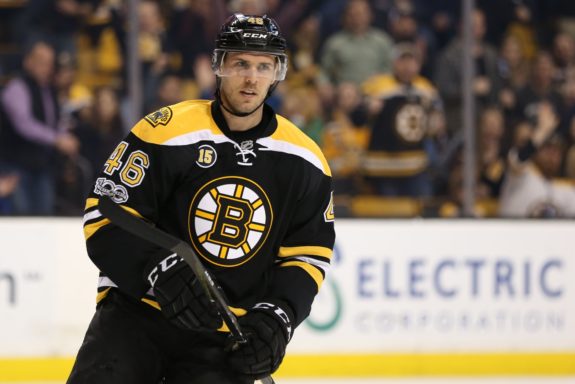 Furthermore, with a cap hit of $7.25 million, Krejci is the highest paid Bruin despite that his point production is down. In 2014, he had 69 points on the season, however, he has not been able to replicate that – largely due to injuries. For those reasons, Krejci has become a hot commodity for fans to stir up in trade rumors.
However, you can't want the Bruins to win a Stanley Cup next year and expect them to do it without Krejci. Unless Sweeney has a plan to acquire a veteran center that's younger and cheaper but still holds all of the same intangibles as Krejci, trading him makes the Bruins less competitive for the next couple of years. He's been a solid second-line center throughout his career, and if it wasn't for his distended contract, fans would be more patient with his production.
With a large slate of talented young players in the Bruins' system, the next few years will be a transition period with younger players filling voids. However, if you want to see Patrice Bergeron, Brad Marchand, Tuukka Rask, Zdeno Chara, and Adam McQuaid win another Stanley Cup, then you do not trade Krejci this offseason.
Michael Flanagan: Injury Woes
When Krejci was at his peak from 2011-2013, Boston's skilled second line of Milan Lucic, Krejci, and Nathan Horton was the closest thing to unstoppable the Bruins had since the turn of the century. With Krejci back-boning the team and leading them in playoff points in both 2011 (23) and 2013 (26), the Bruins were able to win a Cup (2011) and make it back to another final (2013).
Now, it's 2018 and like all prized possessions, age has taken its toll. A second-round exit that saw Krejci amass just three goals in 12 games (10 points total) can hardly be called impressive. Injuries have always been a concern with Krejci (2010, broken wrist, 2017, UBI) and at 32 years old, Krejci is heading into the back-nine of his career. It might be safe to assume that his production is only going to decrease. However, it's unfair to assume that injuries are going to increase considering it is an uncontrollable aspect of the game.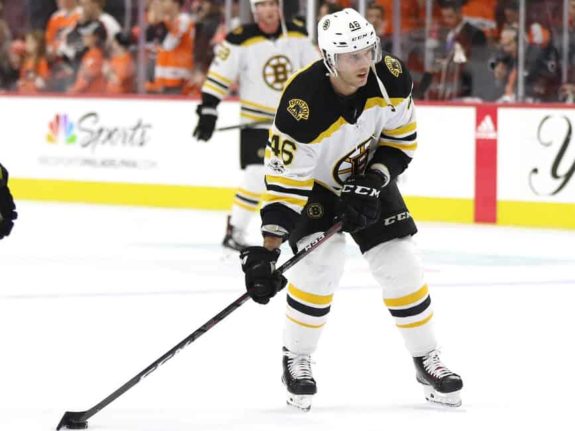 If the Bruins are going to trade Krejci, management needs to consider the return and what they're giving up. Despite never being outspoken with the media, he is clearly a leader in that locker room. With so many young guys beginning to solidify their spot on the roster, such as Charlie McAvoy and Jake DeBrusk, it is important to have skilled veterans present that hold these leadership qualities.
I'm not saying keep Krejci around simply based on the idea that he can connect with developing prospects, but if he's producing like a second-line center should throughout the regular season, like he did last season (17 goals, 26 assists in 64 games), and he is providing guidance then he deserves his spot on Boston's roster.
Trading Krejci would free up some salary cap space, but who is going to fill in on the second line if he's gone? Do you move David Backes back to center? Do you split up the first line of Marchand, David Pastrnak, and Bergeron? Or, do look for a center who can be the return in a trade? There seems like no end game for the Bruins and there are too many unknowns as to how this would help the team and make them better than they are now.
Drew Johnson: Don't Trade Krejci, Yet
If the Bruins are to trade Krejci this offseason, they will need to receive a replacement in return. It is unrealistic for a team to give up a top-six, younger center in his prime, or even a center around Krejci's age, for the same thing in return. If that caliber of a player does not find their way to the Bruins in exchange, Boston will be without a suitable second-line center, and their dreams of improving on the 2017-18 season would be shattered.
Donato and Forsbacka Karlsson may one day be great successors, but they are simply not there yet. We have not seen the latter perform in more than a single game at the NHL level, and even the former has had limited time in a Bruins jersey. This next season will help paint a clearer image of their ceilings and when they may be ready to step into a second-line role – if at all. Moving Backes to center on the second line is a gamble, especially when you reflect on his underwhelming play since he was picked up by the Bruins.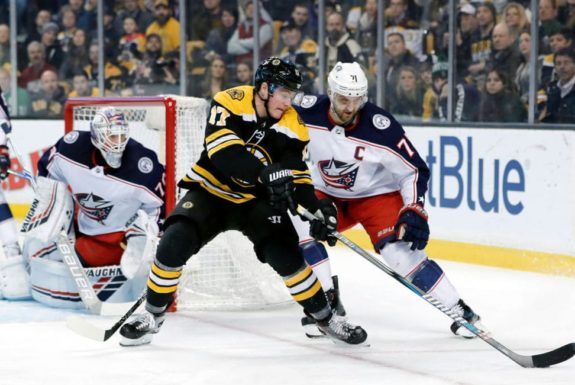 Another factor that should be considered is that Krejci is a very streaky player. Considering that he produced roughly 0.67 points-per-game over the past two seasons, he is due for a solid bounce-back performance during the 2018-19 campaign. With a cap hit of $7.25 million annually over the course of the next three seasons, a team trading for Krejci may consider his contract too expensive for his recent production. But if the 32-year-old has an excellent season, his value will increase and his contract will seem a bit less hefty for a trade partner to take on.
Trading Krejci this offseason would only harm the Bruins if their goal is to win the Stanley Cup or at the very least make it past the second round of the playoffs next season. Replacements within the system seem promising but are not ready to take on a top-six center role at this juncture. They will require some time in the bottom-six, or perhaps on Krejci's wing, in order to develop into that caliber of a player.
Speaking of which, that is another value that Krejci holds with this Bruins team. Boston is in the midst of transitioning from their veterans to young prospects. The Czech-native, with 12 seasons under his belt, is a great asset in terms of guiding some of these younger players, such as DeBrusk who exceeded expectations last year, into permanent top-six players.
In short, trading Krejci this offseason does not make a whole lot of sense. It would be smart to hear out the offers and see what the center's return rate might be, but pulling the trigger this summer would not bode well for the Bruins.
I cover the Boston Bruins and NCAA Hockey here at The Hockey Writers. Born and raised 10 miles north of Boston, I developed a love for the game of ice hockey at a very young age. There's really nothing better than this sport, though steak is a close second.