The Boston Bruins and restricted free agent Jake DeBrusk have agreed to terms on a two-year contract worth $7.35 million, the team announced Monday. The deal carries an annual cap hit of $3.675 million.
This deal closes the book one of the biggest questions of the offseason for the Bruins. With Torey Krug signing with the St. Louis Blues very early in the free agency process, the team's next biggest moves came in the form of restricted free agent forward DeBrusk, restricted free agent defender Matt Grzlecyk and unrestricted free agent defender (and captain) Zdeno Chara.
Though Chara's future is still a mystery, the Bruins were able to lock up one of their best forwards in DeBrusk to a very team-friendly two-year deal. while retaining Grzelcyk for a team-friendly four-year deal.
DeBrusk's contract will serve as a bridge deal for both the Bruins and DeBrusk given the upside of the 24-year-old is still unknown at this time.
DeBrusk Has Had Success Early in His Career
DeBrusk would debut with the Bruins during the 2017-18 season and would score 16 goals and 43 points in 70 games. He'd have a good postseason as well, scoring six goals and eight points in just 12 games. He'd seemingly breakout in his sophomore season, scoring 27 goals and 42 points in 68 games with the team, though there was a pattern of streakiness that was starting to develop.
This streakiness would hit in the playoffs as well as DeBrusk would score just four goals and 11 points in 24 postseason games.
He'd take a step back in this most recent season, scoring 19 goals and 35 points in 65 games, adding four goals in 13 playoff games as well.
Still, he would have likely hit the 20-goal mark for the second consecutive season had the season not been paused. As for the playoffs, the circumstances surrounding the 2019-20 postseason and the bubble shouldn't be lost on anybody. While this doesn't necessarily give poor results a pass, it helps illustrate the whole picture.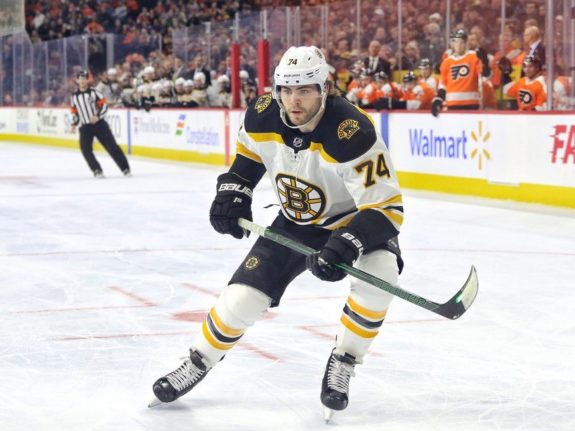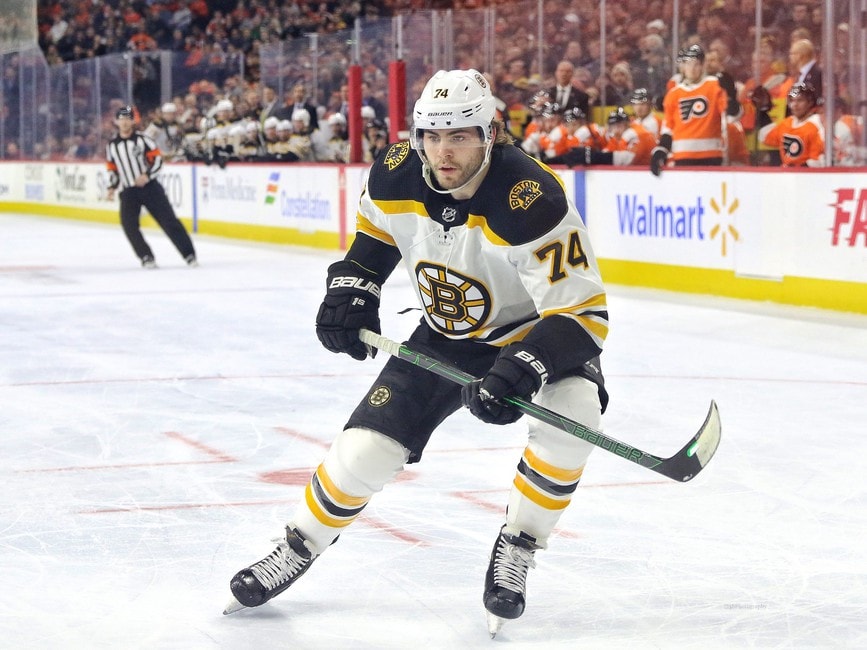 It's pretty clear that DeBrusk has a lot of upside, but his ceiling is still relatively unknown.
Bridge Deal is a Win for the Bruins and DeBrusk
For the Bruins, this bridge deal allows the team to kick the can down the road a little longer while also retaining a very promising young player during what feels like the closing years on their current contention window.
For DeBrusk, this deal gives himself flexibility in the long-run as he could have a breakout season and earn a significant pay-raise just two years from now. While there are inherent risks on bridge deals for both sides, DeBrusk also unfortunately hit free agency at a time of great uncertainty for the NHL regarding revenue. With this uncertainty, players may want more guarantees but teams, if possible, would prefer to keep their options open.
Getting a deal done to keep DeBrusk in a Bruins' uniform without hurting the team in the short-term was a very good job by general manager Don Sweeney. Signing DeBrusk to a deal worth upwards of $5.5 to $6 million per season may be in the cards one day, but the team can worry about that when some bigger contracts come off the books in the future.