The Boston Bruins need help at the center ice position. This was true even before Patrice Bergeron went down with an injury. At the same time, every team in the NHL could use a center, even the deepest teams at the position would love to take an extra center on their roster as they are so important to success in the NHL.
Because the position is so crucial to success and the Bruins are dealing with a hole on their third line as well as on their first line with Bergeron out, it seems like the Bruins are getting more desperate by the day.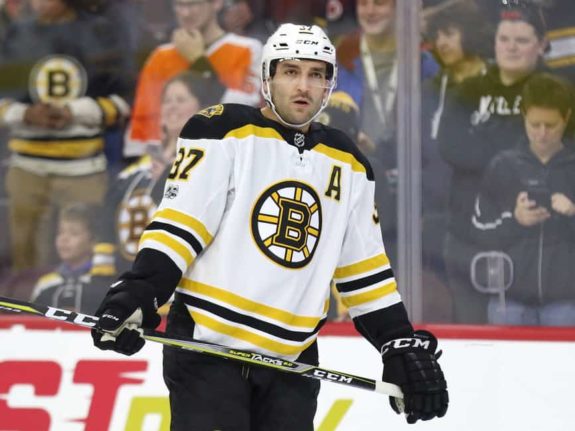 The team has been winning in spite of their glaring holes but burning the candle at both ends can only last so long. It should be no surprise then that Sweeney recently confirmed with Sportsnet's Elliotte Friedman that he is, in fact, looking for help up front.
NHL Moves Are Inherently Difficult
There are a few possible names out there that could be intriguing to the Bruins, though none would come without giving up valuable assets in return. That much should be obvious, but it's a lot easier to move a prospect than it is to watch that same prospect blossom into an NHL star down the line. For this reason, trades are tricky to complete as no team wants to make the "wrong" move.
Unfortunately, the Bruins have been on the end of bad moves multiple times in recent years in terms of trades (Zac Rinaldo, Rick Nash and more) as well as contracts (Matt Beleskey, Jimmy Hayes, David Backes). Still, the team has made solid moves as well and in this industry, it comes down to making more "good" moves than "bad" ones.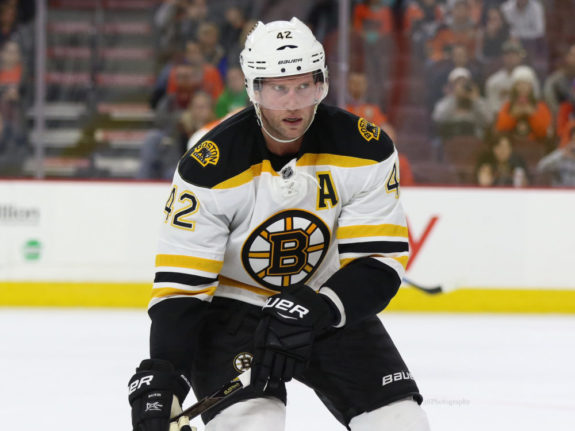 If the Bruins can pull off a deal that recoups them legitimate talent at the cost of valuable assets, the prospect or draft pick turning into something valuable can be justified. With that in mind, there are three specific players that jump off the page as potential candidates for the Bruins to acquire to fill their void down the middle.
It should go without saying but the Bruins only untouchable young players should be Charlie McAvoy, David Pastrnak and Jake DeBrusk. If the Bruins want to acquire a good player to fill a hole for them, they'll have to open up their cupboard of prospects and make a deal.
Stepan Stands Out Above the Crowd
The first player that stands out has to be Derek Stepan of the Arizona Coyotes. Few players in the NHL produce as consistently as Stepan though his name is rarely discussed around the NHL.
Consider this: in 620 games, Stepan has 426 points. He's never recorded less than 44 points in a season and if you take out his 21 goals and 45 points in his rookie season and the 18-goal, 44-point year he had in 48 games in the lockout-shortened 2012-13 season, he's never had a season below 51 points.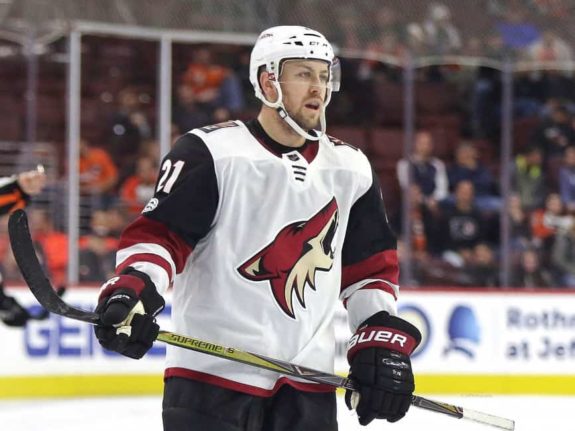 One knock on Stepan is his ability in the faceoff circle as he's only won 45.5% of the draws he's taken in his career. Still, he's only 28 years old and has experience playing in a big market in New York for seven seasons.
He's signed through the 2020-21 season at a $6.5 million cap hit and would definitely be an upgrade for the Bruins down the middle. He's an excellent top-six center and could do wonders for the team in the absence of Bergeron before filling the third-line hole when No. 37 returns.
The cost of acquiring Stepan wasn't cheap for the Coyotes and it wouldn't be cheap for the Bruins either if they planned on making an offer to John Chayka and Arizona. When acquiring Stepa (and now-star goaltender Antti Raanta) in June 2017, the Coyotes trades Anthony DeAngelo (a first-round pick from 2014) as well as the seventh overall selection in the Draft; a pick the Rangers used to select Lias Andersson.
Another Hayes in Town
Another player that really stands out to me is Kevin Hayes.
That might immediately make fans of the Bruins cringe given the experience the team had with his brother Jimmy during his time in Boston. Still, there's a clear difference between the two Hayes brothers in terms of production. While Jimmy had one half-way decent season with 19 goals and 35 points with the Florida Panthers, Kevin has recorded at least 17 goals and 44 points in each of his first four NHL seasons, including 25 goals just last season.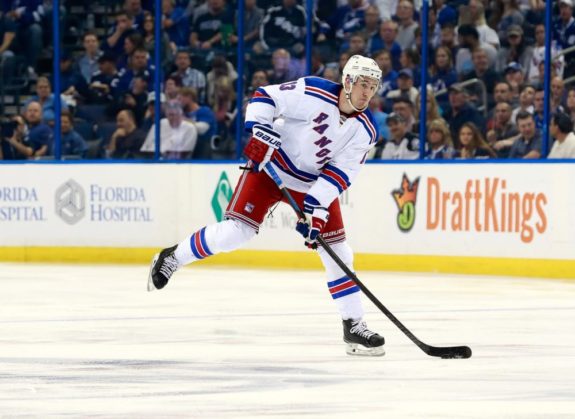 Hayes also has five goals and 17 points in 25 games this season, putting him on pace for a career-high 55 points.
At 6 foot 5 and 216 pounds, Hayes has very good size for a center. Impressively enough, he doesn't play clumsily for a player of his size either. He's also a native of Dorchester, Massachusetts and has shown that he can play under the bright lights of New York at the most historic venue in the world, Madison Square Garden. His versatility and ability to play at center and on the wing is also a nice touch, as is his age at 26 years old.
Related: Why the Rangers Will Trade Kevin Hayes by the Deadline
He will be an unrestricted free agent at the end of 2018-19, though, and the cost of acquiring him won't be cheap given the fact that he's the Rangers' No. 1 center right now. All things to consider with Hayes.
If the Bruins can find a way to trade for Hayes and extend him to a contract extension, he'd be a slam-dunk addition with the potential to fill in for the Bruins at center beyond the years that Bergeron and David Krejci play.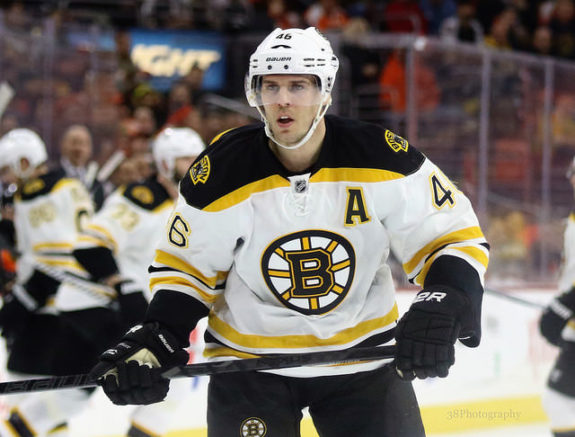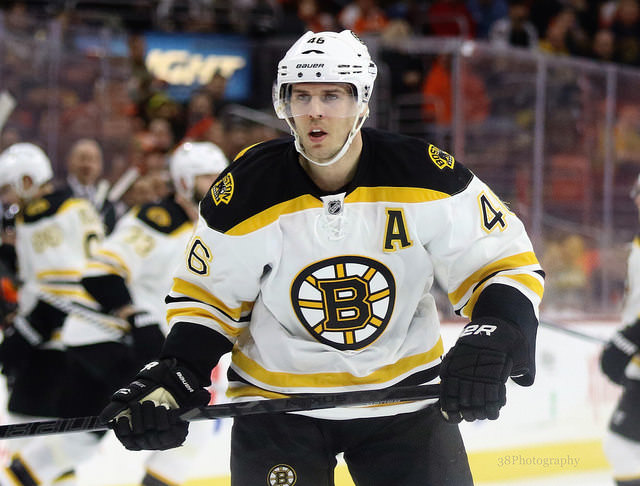 The Rangers are in the middle of a re-tool, however, and would likely prefer players who are close to NHL ready as opposed to players who will take years to develop. That could come at the cost of players like Jakob Forsbacka Karlsson, Ryan Donato, Anders Bjork, Danton Heinen or any other young players who are working towards becoming NHL regulars right now as the starting point of a deal. It wouldn't end there either as the cost of a No. 1 center is very clearly higher than that of a prospect or player with less than two season's worth of experience.
Coyle's Potential Return to Boston
One final player to consider would be Charlie Coyle. If the cost truly is something along the lines of Danton Heinen, Anders Bjork or Ryan Donato and a pick to acquire him as Joey McDonald mentioned, the Bruins should have their reservations.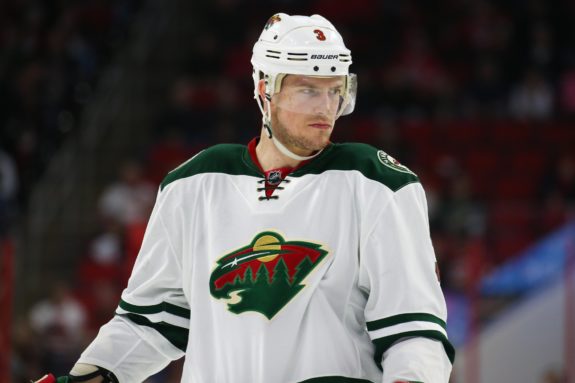 "If such a scenario presented itself, the Bruins would likely be asked to move either Ryan Donato, who is playing for Providence, Danton Heinen, or Anders Bjork, along with a draft pick." (from 'With Patrice Bergeron out, Bruins weighing a trade. But they may stick with what they have in-house' Joey McDonald, The AthleticNHL – 23/11/18)
A more adequate trade would involve Jakob Forsbacka Karlsson.
Though I think there's still more to Forsbacka Karlsson than we've seen, he simply lacks the "it" factor necessary to play consistently strong minutes at the NHL level right now. Effort is hard to teach. Still, his value has to be up there given the fact that the Bruins have used him in a first-line role against top talent around the league. Pro-level scouts don't miss out on things like this when evaluating talent.
Coyle Would Add Proven Ability to Bruins' Lineup
Coyle is signed through next season with a very team-friendly $3.2 million cap hit. If the Bruins were to acquire him today, that cap hit would only be $2.23 million for the remainder of this season which is appealing, to say the least.
Is Coyle a star like he was expected to be when he was selected in the first round in 2010? No. He doesn't have an elite finishing move and he isn't consistent from game to game. While he's flashed his high-end ability more than once in the NHL, there's a reason he's yet to consistently become a 20-goal or 50-point scorer despite that rare combination of speed and size at 6 foot 3 and 220 pounds.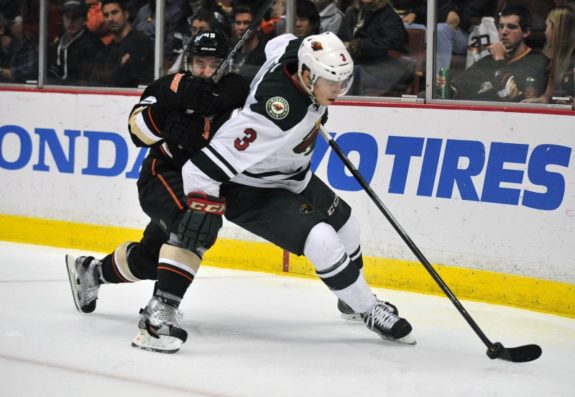 Still, as a depth center for the Bruins and a possible option on the wing if necessary, Coyle is more than capable. He's scored double-digit goals in each of the last five seasons, only failing to do so in his rookie season in 2012-13 when he scored eight goals in 37 games. He's also recorded at least 30 points in each of those seasons outside of his rookie year, including a career-high 56 in 2016-17.
The Bruins would need to be careful in acquiring someone like Coyle as he won't produce for them in the same way that Stepan or Hayes would. With that said, he would still be a solid addition to the team and would immediately bolster their top-nine.
Putting the Carter Rumors to Bed
While the Bruins are in need of help at center, one player they should forget about is Los Angeles Kings' center Jeff Carter. When discussing the Bruins potential need at center, Darren Dreger linked the Kings and Bruins as potential trade partners given the Kings' desire to get younger and the Bruins need at center.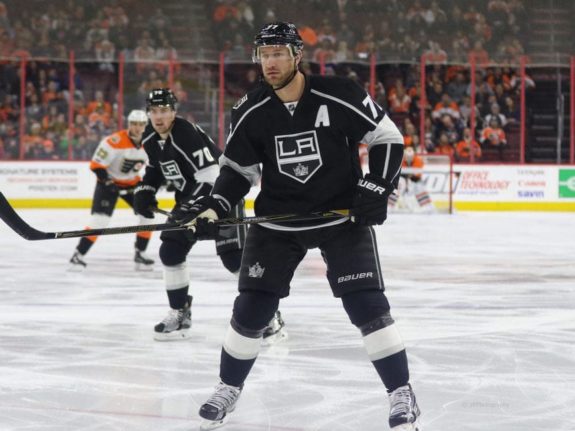 Truth be told, Carter is someone I've long been a fan of given his consistency from season to season and his well-rounded play. With that said, it's very hard to justify his contract and the $5.272 million cap hit it carries for the next three seasons after this year. Especially not when he's already turning 34 on Jan. 1 and has only scored four goals and 12 points in 24 games this season.
He's a good player but he's not what the Bruins are looking for right now given the ramifications it would have on the future of the team's salary cap. If the Kings would be willing to retain half of his salary, bringing him in at $2.636 million per season, the story would be different. That said, it still seems like this was more of a speculative name-drop by Dreger than anything actually in the works.