Last year, the Winnipeg Jets and the Boston Bruins weren't the best teams in the league. The Jets didn't even make the playoffs and the Bruins were eliminated in the first round. Now they rank third and fourth overall and both teams are looking like competitive playoff contenders. So what's changed for them and how did they manage to do it so fast?
Good teams in the NHL these days have strong defence. It's not just about having good defensemen but it's also about having a good defensive system that includes two-way forwards. This style of hockey requires forwards to play defensively when needed and it allows their defensemen to play offensively when needed.
If we take a look at the standings right now, the top 15 teams are sharing more of the scoring responsibilities with their defensemen. For example, of the Tampa Bay Lightnings' 173 goals, 17 percent were scored by defensemen and for the Nashville Predators, a whopping 26 percent of goals were scored by defensemen. At the other end of the spectrum, the Buffalo Sabres have only seven percent of their goals coming from their defensemen.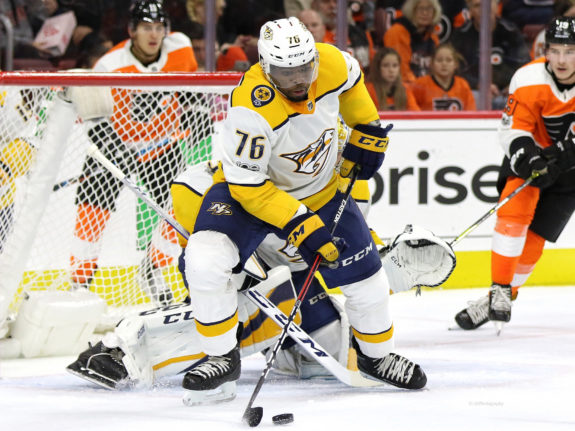 This is true for the majority of the league's top teams, but not the Jets or the Bruins — both of which have only 11-12 percent of their goals scored from the backend. In fact, only four other teams have a lower percentage of goals scored by their d-men; the Detroit Red Wings, the New York Rangers, the Vancouver Canucks and the Buffalo Sabres all ranking among the bottom 11 teams.
So how are these two teams managing to dominate so many other teams when they're playing such a different style of hockey?
Jets' New Scoring Technique
For the Jets, their forwards have been working on a new, yet challenging scoring method. Since the end of October, they've been incrementally increasing the use of deflected shots and tip-ins, and have doubled their goals scored using this shot type in the last two months.
For goalies, being able to defend against these is extremely difficult. A few years ago, the New York Times published an article which interviews Martin Brodeur and some of the NHL's most prolific 'puck-tippers'. In this article, deflecting pucks was described as an art form that must be worked on every day in order to master. Once learned, the result is more goals and extreme frustration on goalies.
By looking at every team's number of deflected and tipped-in shots and comparing them to their number of deflected and tipped-in goals, the Jets rank third for highest goal percentage when using these shot types. Mathieu Perreault has been the most successful with this new strategy so far, although eight other forwards and one defenseman have scored at least one deflected or tipped-in goal since Oct. 29, 2017. This also explains why the Jets currently rank first for most deflected goals.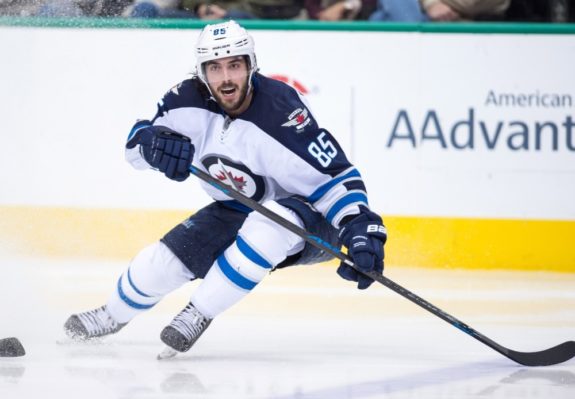 The Jets have a lot of talented forwards on their team and they're proving just how capable they really are by learning this type of scoring technique. If they can master it by playoff time, they could very well be unstoppable.
Bruins' Move Up in Rankings
Figuring out why the Bruins rank fourth overall in the rankings right now is a tricky question to answer. Some say they have a solid core of veterans with arguably the best first line in the league, having Patrice Bergeron, Brad Marchand and David Pastrnak. While others say it's also because they have the best goaltender in the league. These are good points but they're not very specific and the same could be said of at least a few other teams.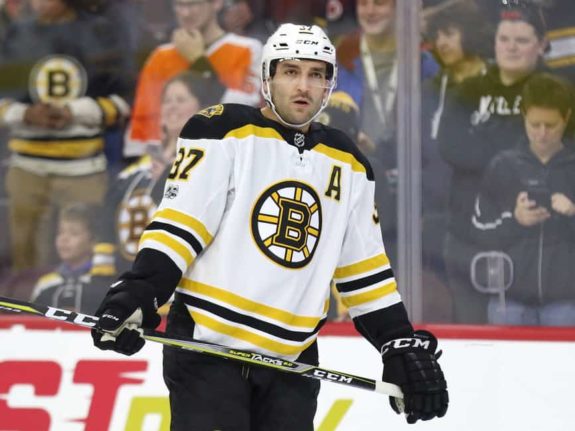 The Bruins do not lack in many areas. They rank first for fewest goals scored against (GA), seventh for most goals scored for (GF), third for penalty kill percentage, seventh for power play percentage, fifth for most takeaways and seventh for fewest minor penalties. They're a well-disciplined and well-trained team yet they play a uniquely different style of hockey than the other winning teams in the league.
Cassidy's New System
This is head coach Bruce Cassidy's first season as the team's official coach and he's deploying a different system than the Bruins' previous head coach, Claude Julien. According to an interview with Cassidy published by the Boston Herald, he's taken the team in a new offensive direction but continues to use Julien's defensive system as their anchor. By picking up the pace and using a more offensively creative system, the Bruins are using a defensive posture to create more offense.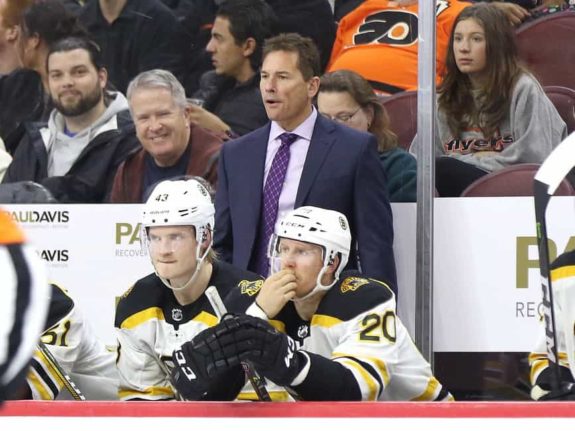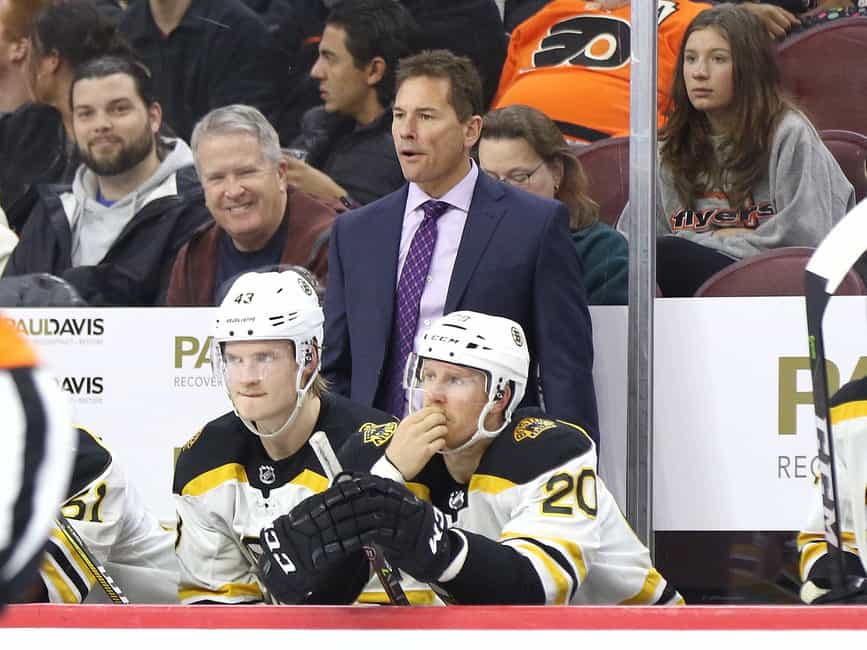 For the Bruins, the answer as to why their offence is doing so well this year may have to do with their forward's ability to control and navigate the face-off, which has allowed them to a) maintain puck possession and b) increase puck possession in the offensive zone. Right now, the Bruins rank fifth for most face-offs in the offensive zone and third for fewest face-offs in the defensive zone. These are pretty interesting statistics considering they've only played in 47 games so far, while other teams have already played up to 51 games.
Furthermore, the Bruins rank seventh for best face-off win percentage in the league and this can explain why they're deliberately creating more face-offs in the offensive zone – because they're winning them and thereby regaining puck possession by doing so.
The Bruins have a couple of really good face-off guys – Bergeron, who's won 57.4 percent of his 904 face-offs this season, and David Krejci, who's won 56.3 percent of his 448 face-offs this season. Both guys rank within the top 10 players in the league for best face-off win percentage (of players who've taken at least 300 face-offs this year).
When centermen are increasing the amount of time they spend handling the puck, they're also creating more opportunities for their wingmen to handle the puck too. Look at Brad Marchand for a moment. Why has he been increasing his overall point production over the last few seasons? He's an aging guy who's doubled his point production since he started playing in the NHL eight years ago. Is he actually getting that much better or is it the system he's playing in now? Perhaps it's a bit of both but this trend isn't normal.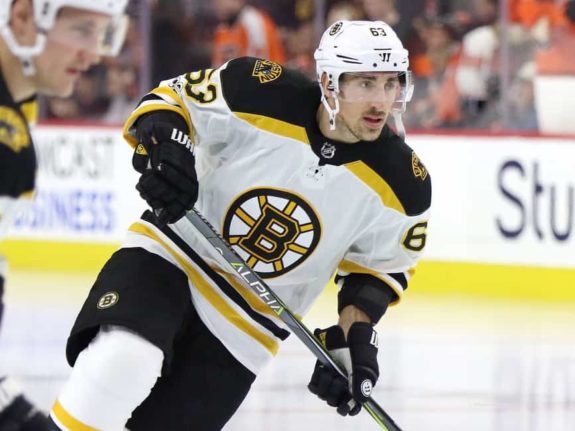 Although the Jets and the Bruins are both sticking to a more modern style of hockey, their offensive abilities with scoring deflected/tip-in goals and efforts to increase puck possession using the face-off has given their forwards an extra edge that other teams simply don't have. Of course, both teams have excellent defensemen — some of which are very offensive. However, the majority of their goal-scoring responsibilities are being left to the nifty talents of their team's forwards.
I'm a Hockey Journalist based out of Barrie, Ontario, a Contributing Writer for The Hockey Writers covering OHL, and NHL prospects with an insatiable thirst for all things LA Kings, and PR gal for Abel Sports Management.