Brock Boeser THW Close-Up:
Date of birth: 2/25/1997
Place of birth: Burnsville, Minnesota
Ht: 6'1″     Wt: 192 lbs
Shoots: Right
Position: RW
NHL Draft Eligibility: 2015
Twitter: @BBoeser16
THW The Next Ones Rankings (February): 24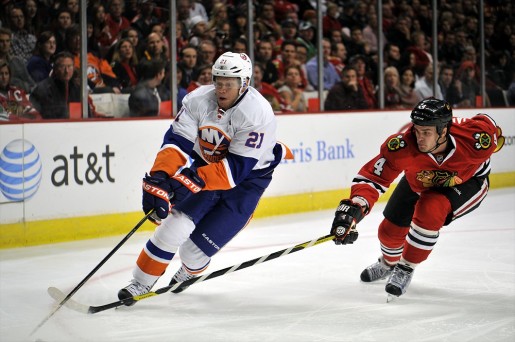 Other Rankings:
THW War Room Rankings (March): 24
HockeyProspect.com (February): 14
Last Word On Sports (February): 27
Craig Button (March): 9
CS Final Rankings for North American skaters (January): 28
***
Much like Kyle Connor, other than the major scouting sites who rank him high, Brock Boeser doesn't get enough recognition playing the USHL. It's difficult to find streams for games online, but when you do, Boeser is definitely a prospect you should tune in to see.
Born in Minnesota, Boeser verbally committed to Wisconsin originally, before retracting it and signing a letter of intent with North Dakota. He's not a scrawny 6'1″ – he's a muscular 6'1″. Sturdy on his skates, Boeser has outstanding balance and skating legs. In the offensive zone he's a menace on the scoresheet. It's as if he's one step ahead of the defenders – both mentally and skill wise. He will wait for his shot before unleashing a devastating wrister. If he can't find an open lane to shoot, Boeser isn't afraid to drive the net for a scoring chance.
If you plan on trying to take the puck away from him I wish you the best of luck. He keeps the puck in close, and with his wider frame, knocking him over isn't the easiest of tasks. Boeser can play a solid two-way game and has great puck pursuit, but he's looked more for his scoring touch than his defensive play. Boeser has one of the strongest lower bodies for his size, and while he can skate well, his acceleration might need some work. Not that he isn't a talented prospect already, but when he gets that extra boost in breakaway speed, he could potentially be deadly.
Where Will He End Up In June:
Boeser can push his way into the middle of the 1st round, but he's more likely to be selected in 22-30 range.
Scout's Honor:
"A big power winger who utilizes his size and strength to generate offensive chances…a real do-it-all guy…plays hard in all three zones…has a great compete level…protects the puck extremely well, especially with defenders draped all over him…fights through any contact he encounters…has a lethal shot, quick release and very accurate…drive the net…can also pull up and set-up his teammates with a skilled pass…defensively he does a great job taking away shooting lanes and forcing the other team to adjust their plan…a real pro-style player. (December 2014)"
"The Minnesotan has emerged as one of the best American draft eligible scorers racking up 27 goals with the Waterloo Blackhawks through 41 games (T-6th in USHL scoring). Boeser is an opportunistic shooter who doesn't need much time to unleash a shot with pin-point accuracy. He owns natural goal scoring instincts and finds the soft spots on the ice with ease. Boeser has proved to be very dangerous off the rush as he attacks wide with good top-end speed before snapping pucks home on the cut to the net. While not a true playmaker, Boeser displays noteworthy passing skills. He isn't a high-energy attacker and isn't always engaged defensively but he's extremely dangerous on the offensive side of the red line. Teams looking to add goals and a player with a good two-way work ethic, should move Boeser up their rankings."
Brendan Ross – Dobber Sports
"A USHL rookie, Boeser has had a great season so far with 26 goals and 45 points in 39 games for the Hawks.  This follows up on a solid six goals in five games for the U.S. squad at the Ivan Hlinka tournament, where he was team captain, and three goals and seven points in four games at the Under 17 Hockey Challenge last season.  Boeser is a pure sniper who has a tremendous one-timer, and a hard wrist shot with a hair trigger release.  He has the hockey sense and ability to find holes in the opposing defence and set up for a shot.  A good skater and puck handler, Boeser also has the ability to create openings for himself or others.  He can make plays, with good vision and solid passing skill.  He could stand to add more muscle to his frame, to be even more effective in the corners and in front of the net.  He doesn't show fear to go to dirty areas right now, but it is an area where he could simply win more battles with more core strength.  Boeser has a low centre of gravity and cycles the puck well now, but should be even better in time if he can add that muscle.  He is committed to the University of North Dakota."
Ben Kerr – Last Word On Sports
Statistics:
Bio/Interview(s)/Links:
International Tournaments:
Boeser has played for Team USA three times and has won a gold medal and bronze medal. In 13 international games he has 13 goals and seven assists.
ETA:
2-3 years
Risk/Reward Analysis:
Risk: 1/5   Reward: 4/5
NHL Potential:
2nd line elite playmaker.
Strengths:
Driving the net
Hockey IQ
Shot release
Shielding the puck
Balance
Strength
Goal scoring touch
Hockey sense
Work ethic
Backcheck
Shot power/accuracy
Flaws/Aspects He Needs To Work On:
Acceleration
Stronger defensive game
Fantasy Hockey Potential:
Offensive: 7/10    Defensive: 4/10
NHL Player Comparison:
– NHL comparison: Kyle Okposo
Video(s):
***
THW's The Next Ones prospect profile template design architect: Chris Ralph