Through the first four months of the 2022-23 season, anything that could have gone right has gone right for the Boston Bruins. They were able to survive injuries to Jeremy Swayman, Derek Forbort, and Jake DeBrusk to roll through their schedule without missing a beat. At some point, missing players to injuries was going to catch up with them and they are finding it out the hard way.
Following their 3-1 win over the Vancouver Canucks on Feb. 24, Taylor Hall returned to Boston in the middle of their four-game road trip through Seattle and Western Canada. He was placed on Injured Reserve (IR) with a knee injury. To compound matters, two games after Hall's injury, Nick Foligno was injured in a 4-3 overtime win over the Calgary Flames with his own knee injury after taking a hit at the offensive blueline late in the second period and was also placed on IR.
Related: Bruins' Pastrnak Primed to Achieve Major Career Milestones
---
Latest News & Highlights
---
Since both players were injured, the Bruins have gone 3-3, losing three of their last four games. There is no need to push the panic button just yet for the NHL's best team record-wise at 50-11-5, but the loss of both players is being felt in the lineup.
Bruins Missing Foligno & Hall's Presence
Foligno was having about as good of a bounce-back season as anyone on the roster. He was nowhere the player the Bruins were hoping they were getting in 2021-22 when he struggled with health to the tune of just two goals and 11 assists with a dreadful plus/minus of minus-13. Signed to a two-year, $7.6 million contract as part of remaking the bottom six, his $3.8 million cap hit was tough for the Black and Gold to swallow.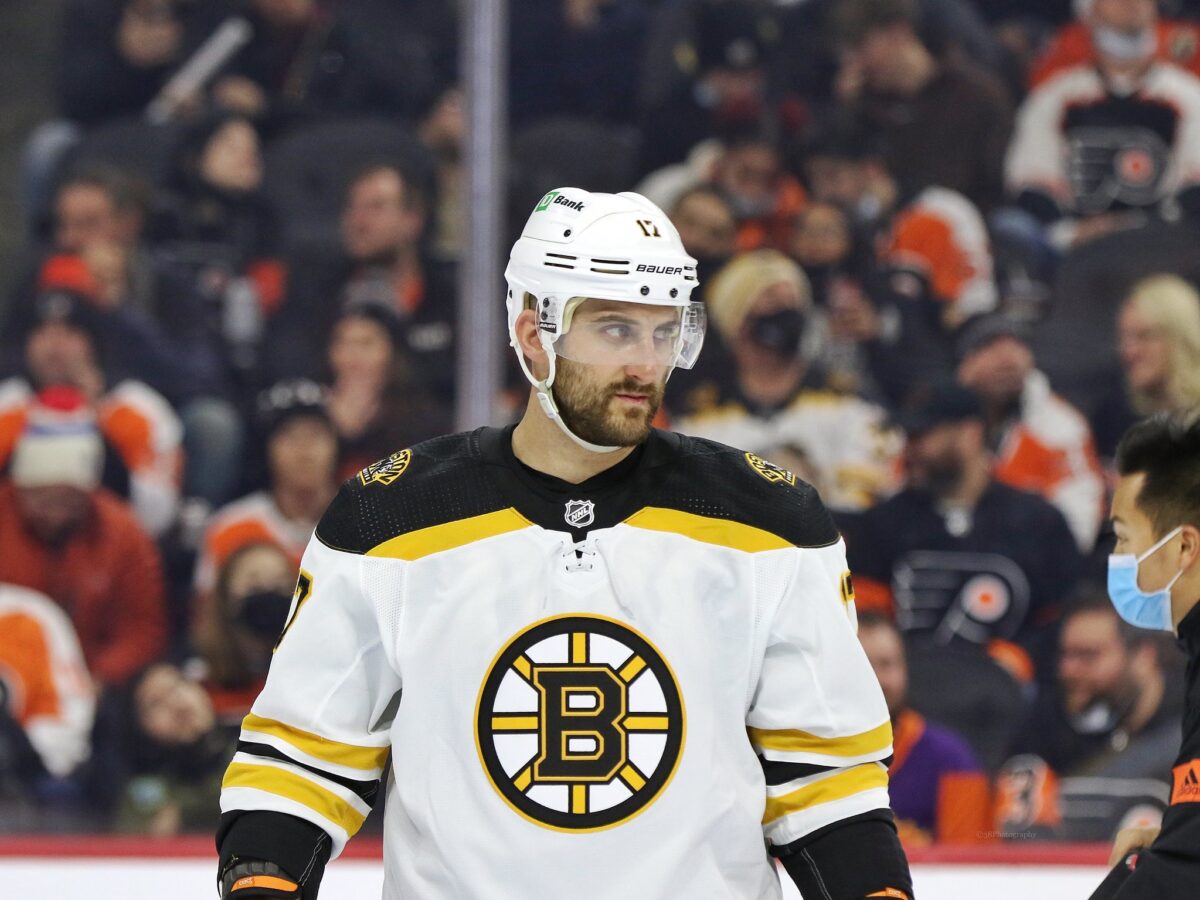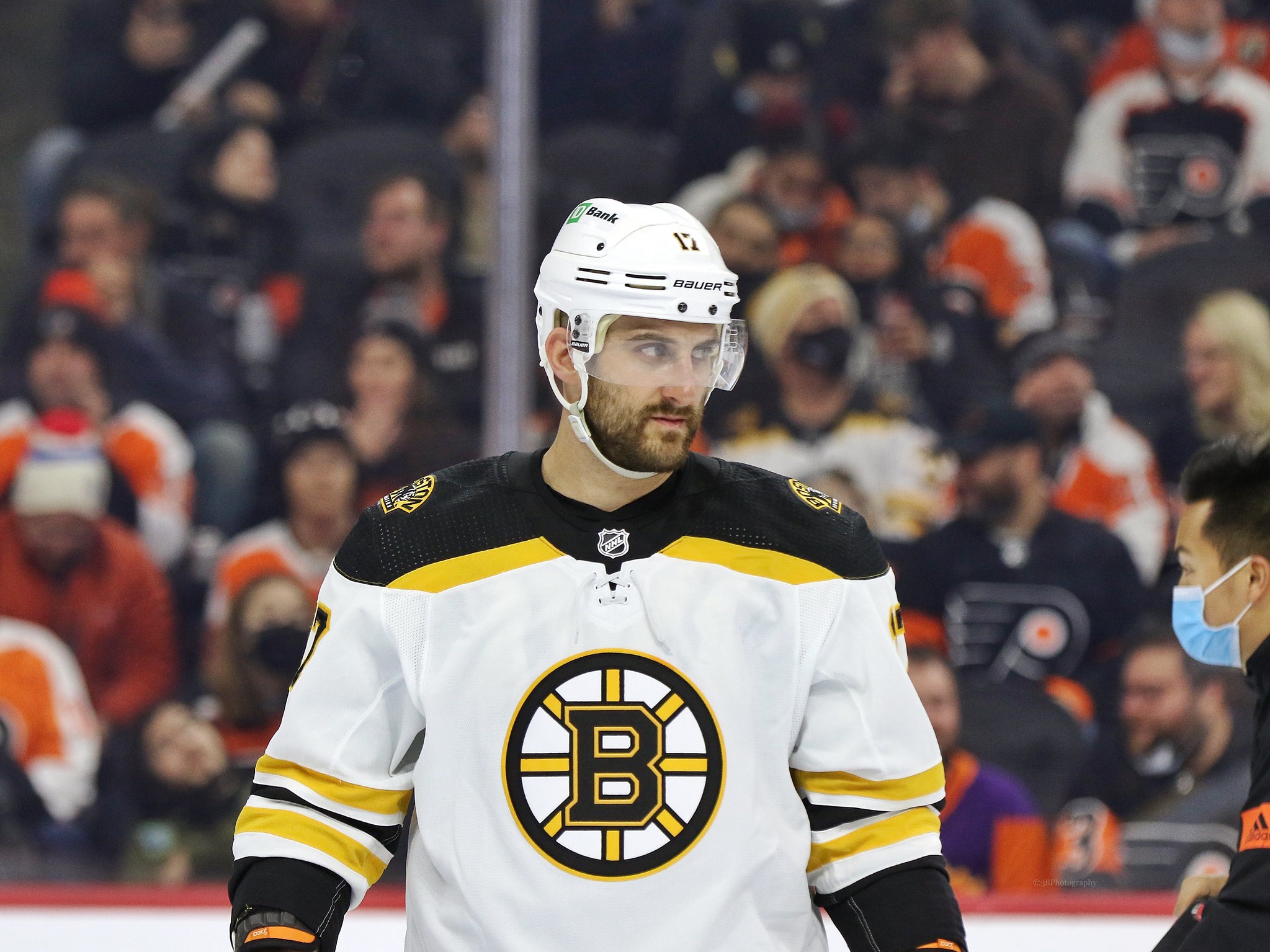 After placing him on waivers prior to the start of the season, he has been as valuable as anyone else to the bottom six this season. In 60 games, he had 10 goals and 16 assists with a plus-18 and playing in all situations. What the Bruins are missing the most is his energy, his relentless forecheck, the physical presence he had this season, along with getting to the front of the net on the power play and 5-on-5 and making things happen. Nothing against A.J. Greer or Jakub Lauko while they fill in for Foligno, but his presence on the ice and in the locker room has been a valuable piece to the 2023-23 season.
Hall's presence on the third line is something that Boston is also missing, despite adding Tyler Bertuzzi in a trade with the Detroit Red Wings on March 2. Hall, Charlie Coyle, and Trent Frederic formed a good connection and Hall's speed and finishing ability have allowed Frederic to set a career-high in goals with 14.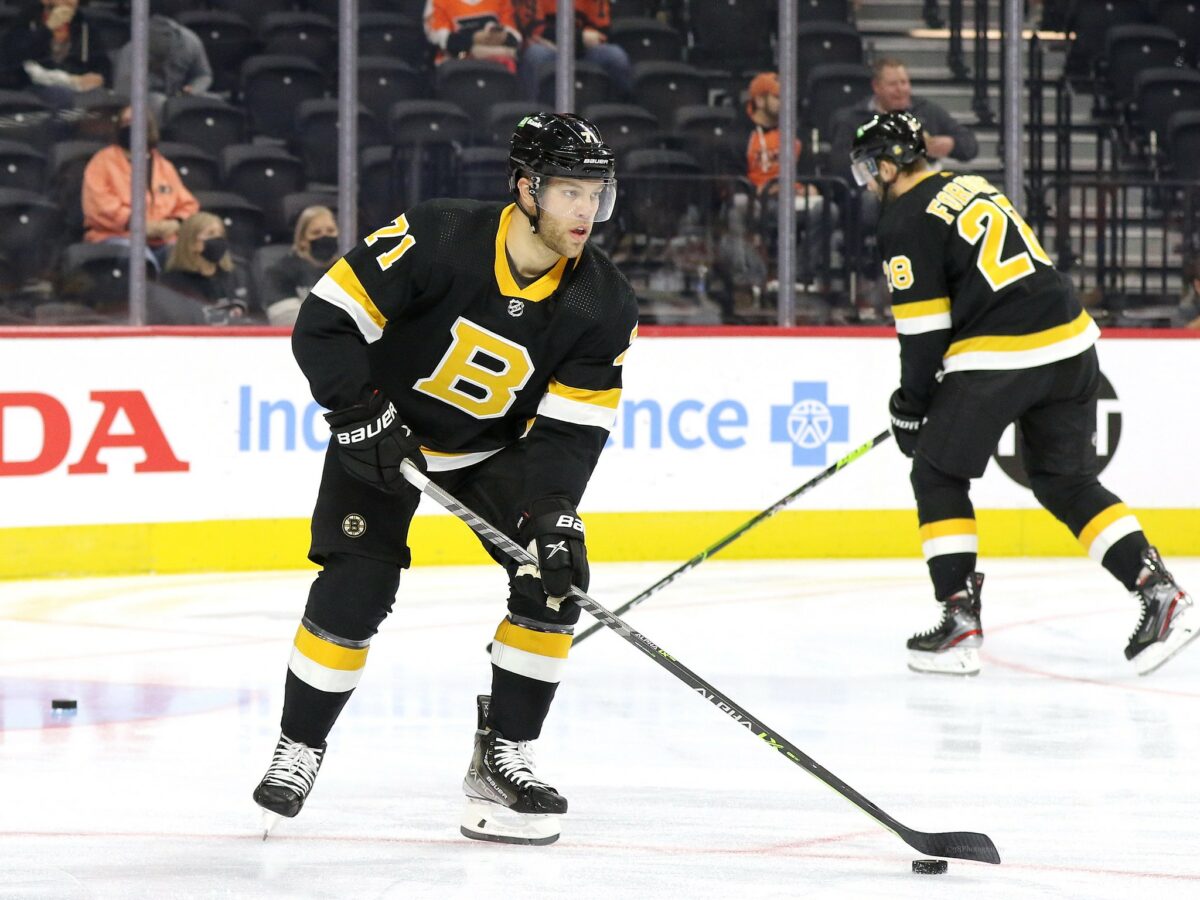 Hall has 16 goals in 58 games this season and he was on pace to set a new high for the last six seasons, which he had last season with 20. His speed and playing against the opponent's bottom-pairing defenseman for the most part has allowed him to play a more wide-open game not only for himself but also Coyle and Frederic. In his absence, Montgomery has shuffled around the lines, moving Pavel Zacha down with Coyle and Frederic on March 12 against the Detroit Red Wings, but sometimes too much mixing and matching can disrupt connections lines have formed. Bertuzzi was moved back down against the Chicago Blackhawks on March 14 and immediately set up Frederic for a goal late in the second period.
Bruins Miss Hall & Foligno Noticeable
There is no timetable or guarantee for either Hall or Foligno to return and as of right now, the beginning of the playoffs is the most likely scenario. Boston has lost three of their last four games and missing both players is not the reason why, but in those losses, their presence could have made a difference with Hall's speed and offensive game and Foligno's sandpaper efforts that they have been missing from him. The fourth line has played well recently, but missing Foligno's spark and grit has been noticeable.
---
---