The Boston Bruins are two games into their Eastern Conference Quarterfinal matchup against the Toronto Maple Leafs and so far, the main storyline is the production from the B's top line of Brad Marchand, Patrice Bergeron, and David Pastrnak, who have accumulated a total of 20 points (five goals, 15 assists) and helped guide the Bruins to a 2-0 series lead heading into Game 3 back in Toronto on Monday.
Another storyline that has flown a little bit under the radar, however, is the performance of David Krejci. A skilled second-line centerman known for his puck-handling, precision passing, and big-time playmaking capabilities, Krejci has not had the platform to showcase his talents in the postseason for the better part of three years due to injuries and the Bruins missing the playoffs altogether in 2015 and 2016.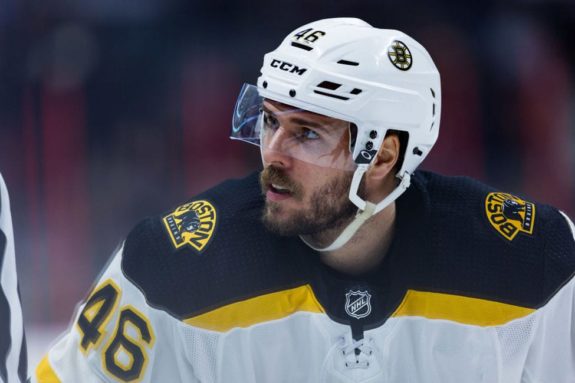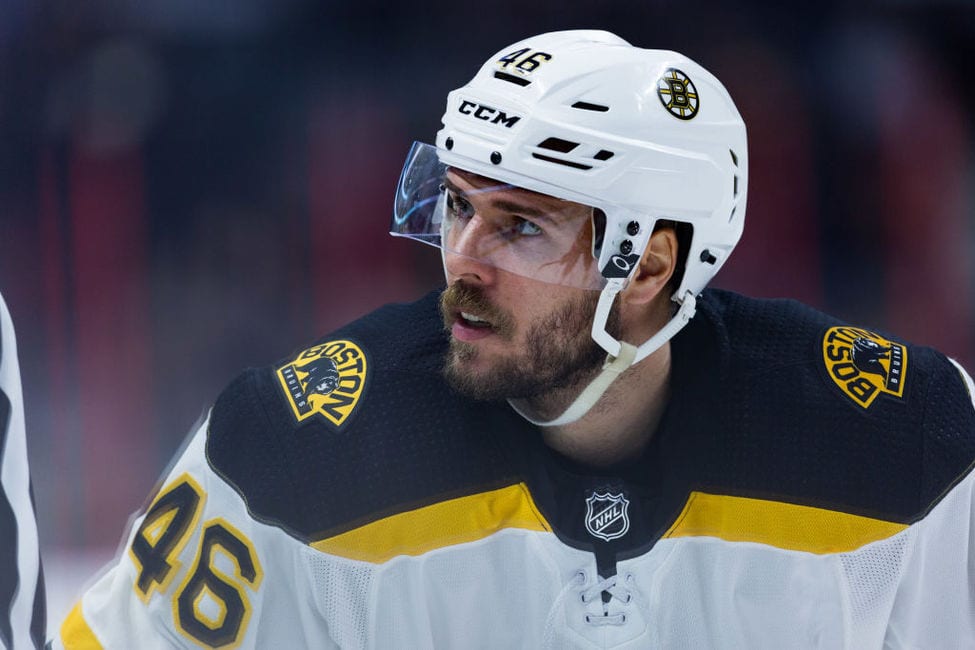 After being held without a point in three games for the Bruins during last season's six-game Quarterfinal-round loss to the Ottawa Senators, Krejci has responded with a pair of goals and an assist during Boston's first two games of the 2018 playoffs against the Maple Leafs.
History Behind Krejci's Reputation
Obviously, health was and still is, the main topic of discussion amongst Bruins fans and the Boston media whenever Krejci's name is brought up. His production, as well as his role in a black and gold sweater, changed after talented wingers, who were placed around him by the Peter Chiarelli regime, left town through free agency or via trade (i.e. Milan Lucic, Nathan Horton, Jarome Iginla).
Whether certain media personalities or Bruins critics want to admit it, Krejci has been more than a key part of Boston's offense since working his way into a full-time role back in 2008-2009. When he is rolling and healthy like as he was in 2011 during the run to the Cup when he led the team in points with 23 (12 goals, 11 assists) and again in 2013 with 26 (9 goals, 17 assists), the Bruins' offense is undoubtedly at its best.
Without him, whether during the infamous collapse against the Philadelphia Flyers in 2010 following a season-ending wrist injury in Game 3 or last season against the Senators, Boston's offense struggles both in the regular season and in the playoffs. There is more blame to spread around the locker room outside of Krejci whenever the Bruins are knocked out of the playoffs, but there is a correlation between Boston making a deep playoff run and Krejci being a healthy contributor.
The Difference With This Year's Bruins
For the better part of three seasons, there has been a carousel of wingers placed on Boston's second line with now-departed players like Frank Vatrano, Matt Beleskey, and Jimmy Hayes all finding ways to crack Claude Julien's top-six and playing alongside Krejci at one point or another. Bruins fans began to see an uptick in Krejci's play last season in the offensive end but his ability to showcase his talents in the playoffs was cut short due to injury.
It's no wonder that the additions of Rick Nash, a veteran and skilled winger with a great mix of speed and size, a young and upcoming two-way winger in Jake DeBrusk, as well as added power play time with other skilled young players such as Danton Heinen, have all allowed a resurgence in Krejci's postseason production.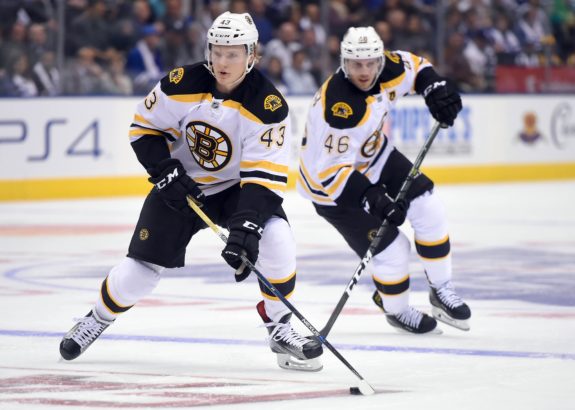 The number of minutes Krejci averages per game (14:25) as well as all of the talent that surrounds him on the second line with Nash and DeBruske, the 31-year old Czech has the chance to have another big postseason and lead Boston back to another Cup Finals appearance. He has already begun the process of making up for last season's lack of production due to injury, and the odds of making a deep push are in Boston's favor, with a 2-0 series lead against the Leafs.
If Boston is going to continue their dominance against the Maple Leafs in the Quarterfinals and advance into the deeper stages of the Eastern Conference playoffs, Krejci's and his line's offensive production is going to be a key reason.
Mike Flanagan is a freelance sports writer and multi-media journalist who covers the Boston Bruins and their prospects for The Hockey Writers. Mike often produces videos for the social media platforms of Barstool Sports' The Crease Dive and Spittin Chiclets podcasts and also serves as the sports editor for the newspaper Hometown Weekly. Follow Mike on Twitter at the above handle or on Instagram @flano0.