In this latest edition of Boston Bruins News & Rumors, the Bruins have announced their "Historic 100" list. Meanwhile, with the Bruins desperately needing help down the middle, could Steven Stamkos be a free-agent target for them next summer? Lastly, with three-time Stanley Cup champion Phil Kessel willing to end his Ironman streak to play this season, should the Bruins consider calling? Let's discuss all of this in today's Bruins News & Rumors column.
Bruins Announces "Historic 100"
After much anticipation, the Bruins released their "Historic 100" list yesterday (Sep. 12). Below is the complete list of players, along with some interesting caricature drawings of the selections.
Presenting the Historic 100.

As the first step in picking the #NHLBruins All-Centennial Team, pres. by @rapid7, the selection committee has identified the 100 most legendary players in franchise history.

Congratulations to all! https://t.co/o2JIj8RLKJ pic.twitter.com/p46AqHso3o

— Boston Bruins (@NHLBruins) September 12, 2023
This list features some rather obvious selections. Players like Bobby Orr, Johnny Buyck, Phil Esposito, Ray Bourque, Rick Middleton, Milt Schmidt, Terry O'Reilly, Cam Neeley, Eddie Shore, Patrice Bergeron, Zdeno Chara, and Brad Marchand were naturally going to make the cut. The same can be said for many others.
However, I also particularly enjoyed seeing Bruins players who made me interested in the sport as a child make the list, including Jason Allison (my first favorite Bruin), Byron Dafoe, P.J. Axelsson, Joe Thornton, Sergei Samsonov, and Glen Murray. The same can be said for the many players of the 2011 Stanley Cup team on the list, such as Tim Thomas, Milan Lucic, Dennis Seidenberg, Nathan Horton, Marc Recchi, and Johnny Boychuk.
Related: Bruins News & Rumors: Heinen, Marchand, Coyle & More
---
Latest News & Highlights
---
The biggest surprise, at least for me, was seeing Kessel make the cut. There's no question that he has had a marvelous NHL career, but his time as a Bruin was short-lived and ended in a rocky fashion. I'm assuming his accomplishments following his Bruins tenure played a big factor in the selection committee's final decision.
Stamkos Makes Sense as 2024 Bruins Free-Agent Target
The Bruins will have plenty of cap space to work with next summer and will surely want to use it to bring in at least one top-six center in free agency. The two big-name pending unrestricted free agents (UFA) who have been viewed as possible targets are Elias Lindholm and Mark Scheifele. However, The Boston Globe's Kevin Paul Dumont brought up the prospect of the Bruins targeting Stamkos in free agency. Here's an exact quote from Dumont on the matter:
"If Stamkos decides to test free agency waters, there would be considerable interest from numerous teams, including the Boston Bruins. Like Patrice Bergeron and David Krejci, Stamkos is a right-shot center who showcased his skills with a career-high 106 points just two seasons ago. While he has logged significant ice time over the years, he remains a valuable and elite contributor who could maintain his performance level for another 3-4 years."

Source: 'Catching up with Morgan Geekie, who is excited for his first Bruins training camp',' Kevin Dupont,The Boston Globe, 09/09/2023′
Stamkos, 33, is still one of the game's top forwards and would be an excellent free-agent addition because of it. As noted by Dupont, he put up a spectacular 106 points only two seasons ago. With that, he produced at an over a point-per-game pace last season with the Lightning, recording 84 points in 81 games.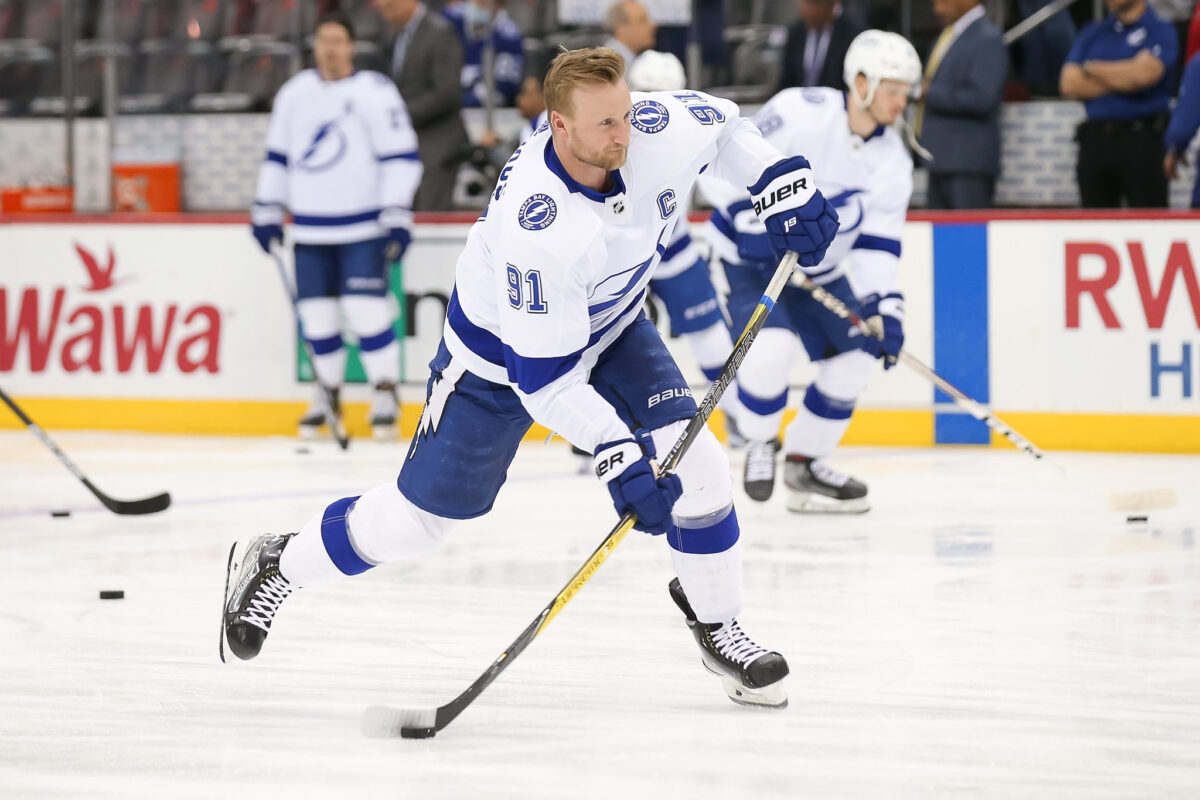 However, when noting that Stamkos has spent the entirety of his 1,003-game career with the Lightning, it would be quite surprising to see him test the market instead of re-signing there. Yet, at the same time, we have seen crazier things happen in this sport, so he should be one of the many centers Boston looks at if he hits the free-agent market next July.
Kessel Reunion Should Be Considered
The Bruins have been quite active with professional tryout (PTO) contracts this summer. Alex Chiasson and old friend Danton Heinen will be competing for spots in the Bruins' bottom six. However, with there being so much uncertainty in the Bruins' bottom six heading into the season, the Bruins should consider bringing in Kessel on a PTO, too.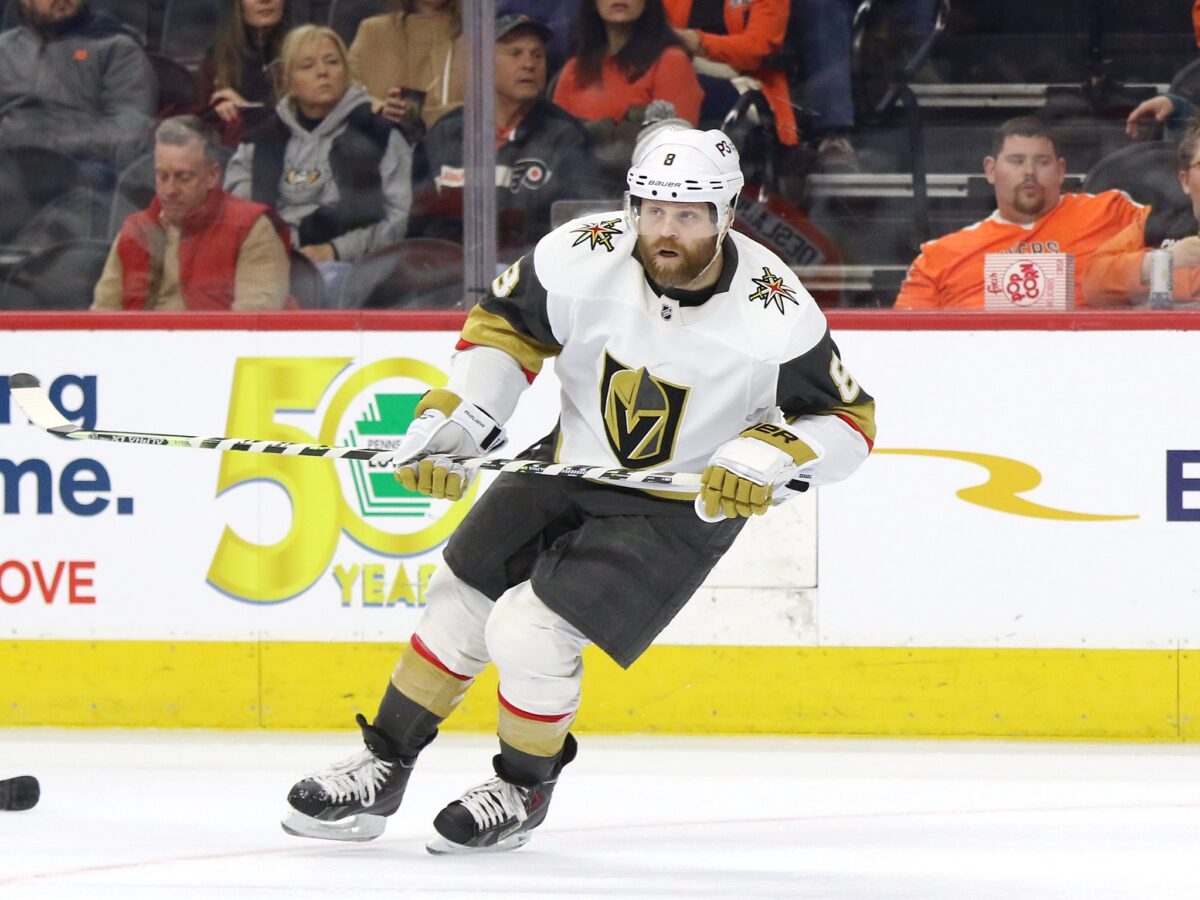 There would be no risk in looking at Kessel on a PTO. He would create more competition at training camp and would have a legitimate shot of improving Boston's bottom six if signed. As noted above, he also has made it clear that he is open to ending his Ironman streak to play this season, so there would be no commitment to playing him each night if signed.
Kessel, 35, appeared in 82 games last season with the Vegas Golden Knights, posting 14 goals and 36 points. Although he is no longer the star winger he was during his prime, he can still provide solid offensive production in a third-line role. Thus, at the end of the day, there would be no harm in sending at least a tryout to the Bruins' "Historic 100" selection.