One thing is clear when the Boston Bruins gather at Warrior Ice Arena at the team's practice facility next September, they will have a different-looking roster than the one that was eliminated in the first round by the Florida Panthers. Between a large amount of restricted free agents (UFAs), unrestricted free agents (UFAs), and very little cap space, changes are coming.

It's clear that Sweeney wants to bring back some of his RFAs and UFAs, but in order to do that, clearing cap space is a must. Just how he goes about that is anyone's guess at this point, but free agency begins in less than a month on July 1, so decisions are going to have to be made shortly. Here are three ways that Sweeney can clear enough cap space to re-sign some of his free agents or sign some that will be eligible from other teams on July 1.
Trade Taylor Hall
Since being acquired from the Buffalo Sabres in April of 2021 at the trade deadline, Taylor Hall has been good for the Bruins. He has supplied them with left-wing depth, being able to slide up and down the lineup for both former coach Bruce Cassidy and current coach Jim Montgomery. This season, he was dropped to the third line with Charlie Coyle and Trent Frederic when Boston got fully healthy in the top six and he took the move like a professional, going down there, doing his job, and not saying a word. It was a "whatever is best for the team'' motto.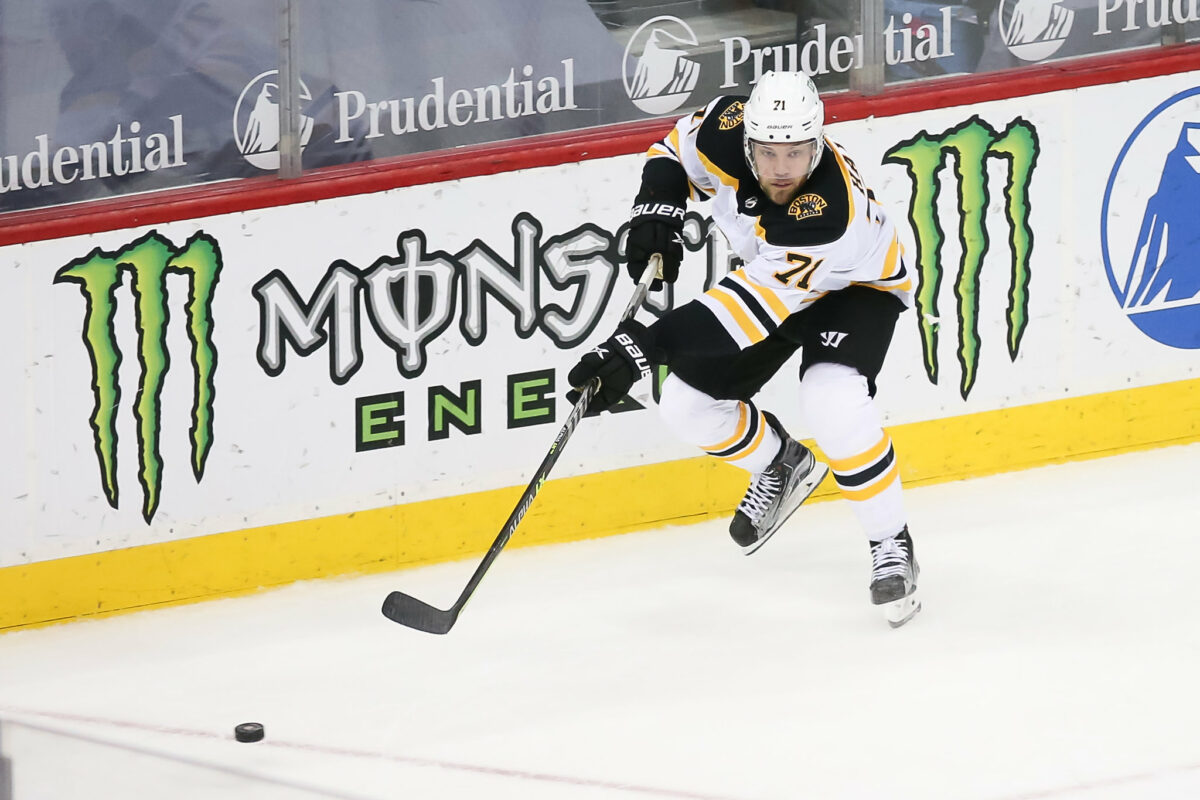 He had eight goals and 14 points in 16 games after being acquired from the Sabres in 2021, then signed a four-year, $24 million contract the following offseason and he is now two years through that contract. At the time of the signing, it looked like it would be a contract to move with an average annual value (AAV) of $6 million. That time to seriously consider moving him is here now and Sweeney needs to seriously consider doing it this offseason.
He had 16 goals and 20 assists in 61 regular season games, but he was injured on Feb. 25 against the Vancouver Canucks and missed nearly the rest of the regular season before coming back before the postseason to get his game conditioning back. In the playoffs, he was one of the better forwards along with Tyler Bertuzzi and Brad Marchand. Hall had five goals and eight points against the Panthers and did everything he could to help his teammates avoid a historic collapse.
Related: Revisiting Bruins' Firing of Bruce Cassidy One Year Later
---
Latest News & Highlight
---
The way his injury was handled by the team was curious, to say the least. Montgomery kept dancing around the issue as he faced questions from the media about it, but one thing that was clear was that Hall appeared ready to return quicker than he did. One of the reasons why he was kept out as long as he was is because Sweeney acquired Bertuzzi from the Detroit Red Wings at the deadline and adding Hall to the roster would have put them over the cap and other decisions would have to have been made. Not an ideal situation. Hall's strong postseason should show other teams that the 31-year-old still has something left in the tank. His value may never be higher than it is right now for Sweeney to clear $6 million off the books to create much-needed cap space.
Trade Multiple Left-Shot Defensemen
The Bruins played the 2022-23 season with an abundance of left-shot defensemen. Their depth forced the struggling Mike Reilly to the Providence Bruins in the American Hockey League (AHL) for a majority of the season. Like Hall, Reilly was acquired at the trade deadline in April of 2021 from the Ottawa Senators, but after a good end-of-the-season in Boston, it just has not worked for him. He has one-year remaining with a $3 million AAV, but Sweeney should find a suitor for his services as an offensive defenseman.
After that, things get interesting as to which direction Sweeney could go. His two obvious choices are Matt Grzelcyk and Derek Forbort. Trading both seems highly unlikely, however, one has to go. Grzelcyk carries the highest AAV at $3.687 million, while Forbort is like Reilly, with a $3 million AAV.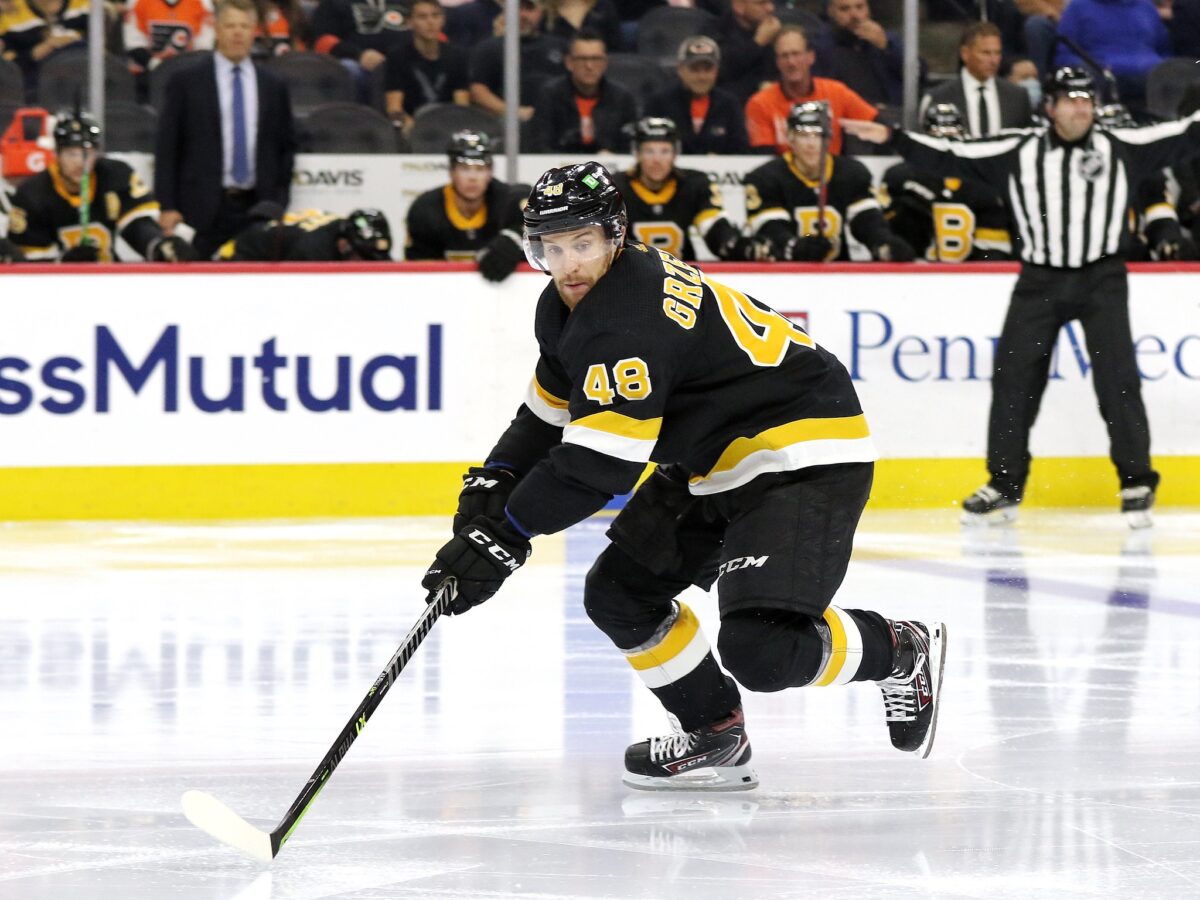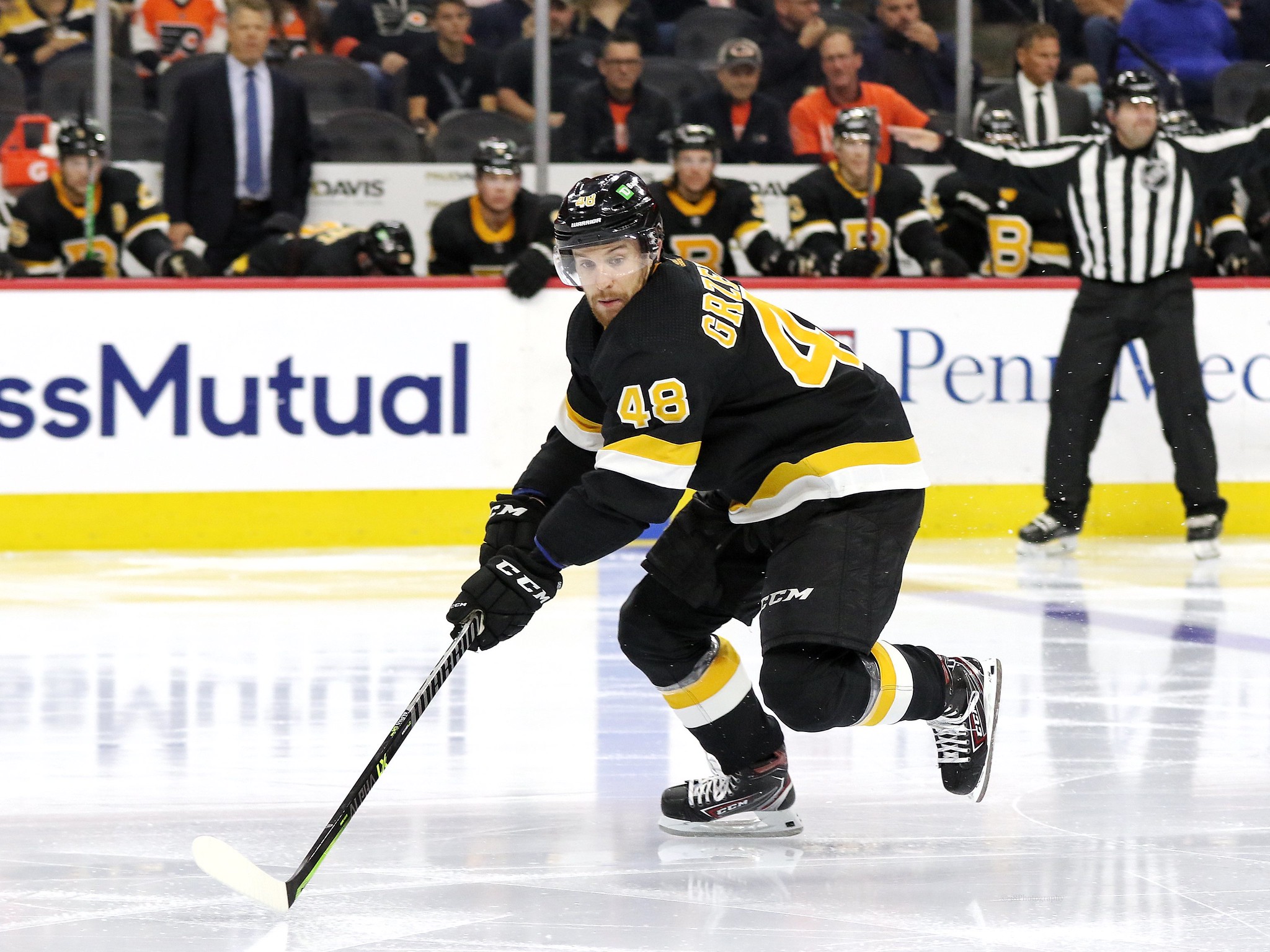 Forbort is on the top penalty-killing unit with Brandon Carlo and the duo was a big reason why the Black and Gold had the best unit in the regular season in the NHL. Grzelcyk is undersized for an NHL defenseman and has battled injuries recently, but in the playoffs, he seemed to fall into Montgomery's doghouse and was a healthy scratch for three of the seven games. The biggest scratch was in Game 6 when the first-year Boston coach went with Connor Clifton over Grzelcyk and Clifton had a pair of key giveaways in a 7-5 loss to sent the game to a deciding Game 7. Would the Bruins have won that game if Grzelcyk was in the lineup? We'll never know, but defensive zone breakouts would have been better, and failing to get many clean ones in the game proved costly.
Of the two, who goes? I would have to say Grzelcyk as being a healthy scratch multiple times in a playoff series is not a good look and falling out of Montgomery's rotation at that point in the season is not a good sign. The Bruins can use his cap hit to fill in a void somewhere else on the roster.
Negotiate a Short-Term Deal With Jeremy Swayman
Jeremy Swayman and Linus Ullmark combined to be the top goaltending duo in 2022-23, combining to win the William M. Jennings Trophy. Ullmark got most of the starts and is the odds-on favorite to win the Vezina Trophy at the NHL Awards later this month in Nashville. However, with the Bruins' cap issues and Swayman being an RFA, complicates things when it comes to re-signing him.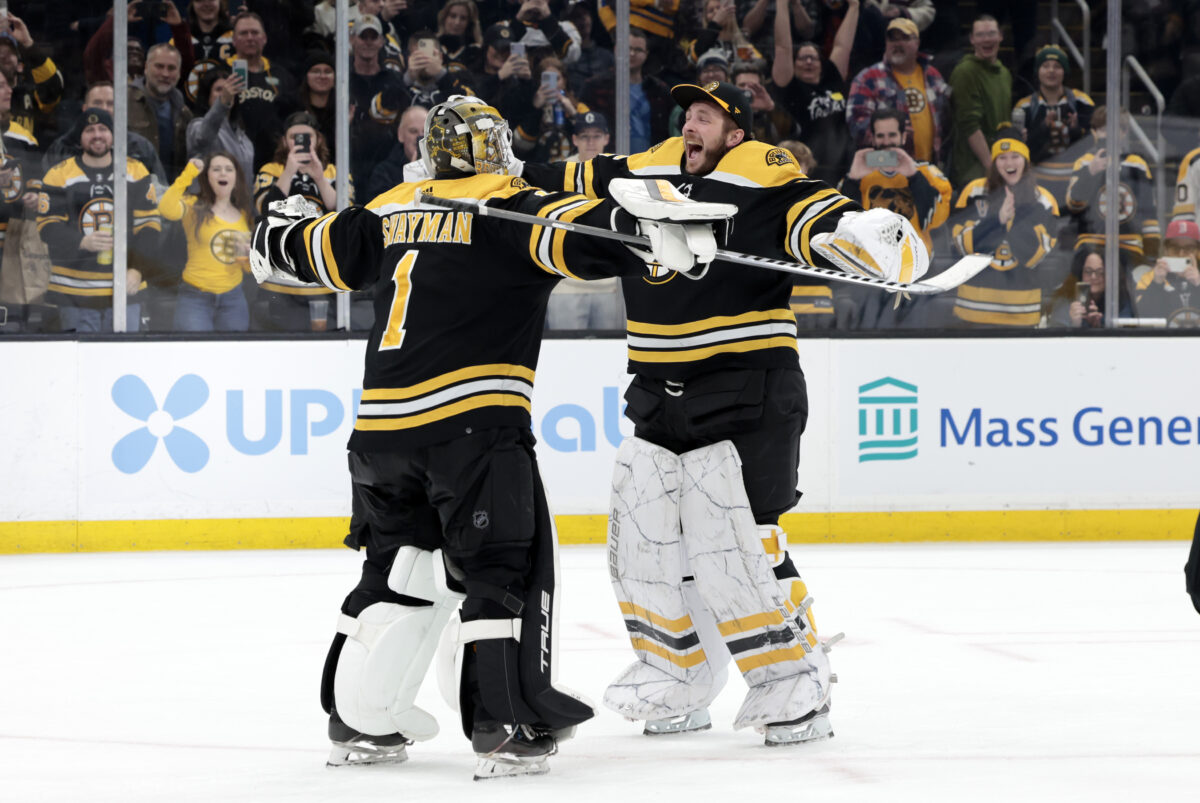 Ullmark carries a $5 million AAV for the next two seasons and trading him is an option I even predicted they would, but again, breaking up a goaltending duo like this when it's your strongest position doesn't make a lot of sense. It may very well be in the Bruins' best interest to try and negotiate a short-term deal with Swayman, say one year, and then explore giving him a bigger payday in the 2024 offseason when the Bruins have much more cap space to work with.
Swayman is clearly the future goaltender in Boston and getting him to take a one-year deal, then locking him up next offseason is the route the Bruins should try and go. Trying to maneuver around the cap this summer would take players taking a bridge deal like Swayman.
Change is coming in Boston, but just how much depends on how much cap space Sweeney can clear. Contracts and players are going to go out the door this summer and it might even happen soon. If contracts are going out, don't expect many to come back in. Prospects and picks are the routes that the Bruins GM will need to go in order to clear space needed to bring back players or make additions from the outside for 2023-24.
---
---