Welcome to the latest edition of the Boston Bruins' 3 Up, 3 Down for the 2022-23 season. This will be a weekly column released on Mondays chronicling the highs and lows of the previous seven days.
After three days off following a three-game sweep out west, it was a week of mixed results for the Boston Bruins on their return to the TD Garden ice. Their unbeaten streak at home came to an end, an honor for the Black and Gold's first-year head coach, some struggles in different areas of Boston's game, and a key contributor this year is locked up for the future.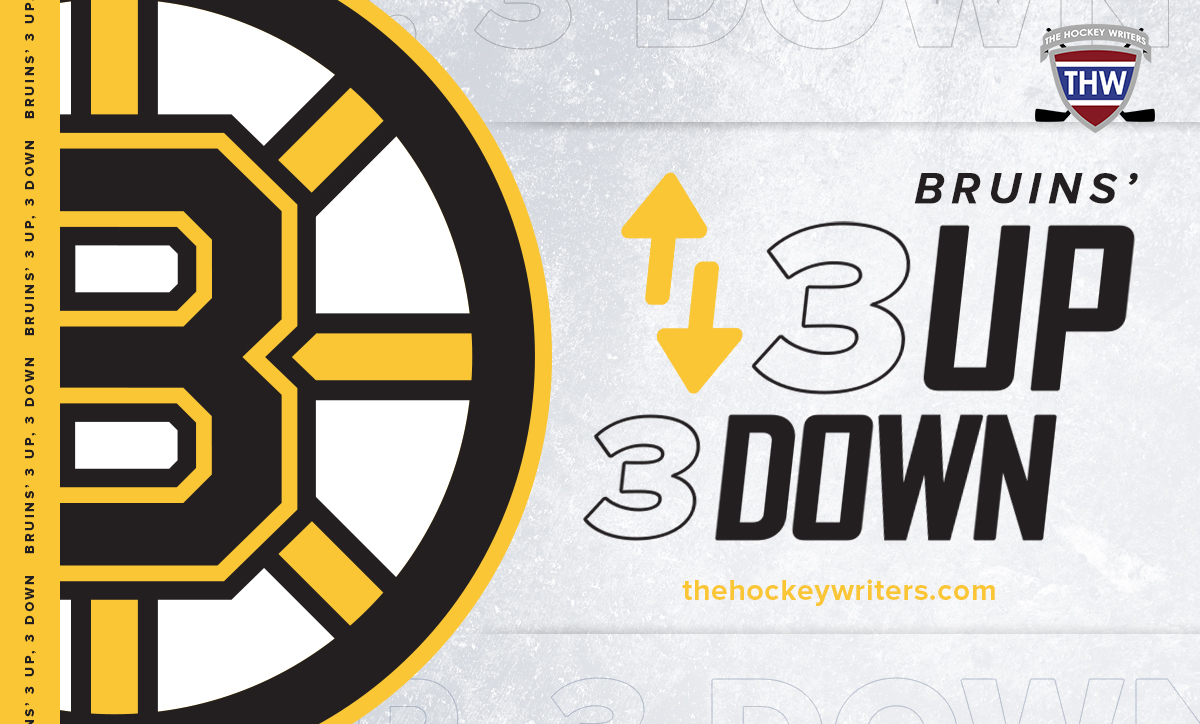 Without further ado, let's get this week's Bruins' 3 Up, 3 Down going with the week's biggest headlines and stories.
Plus One: Jim Montgomery Headed to All-Star Game
First Bruins' goalie Linus Ullmark was selected for the Atlantic Division All-Star team for the festivities on Feb. 3 and 4 at FLA Live Arena, home of the Florida Panthers, and he will be joined by his coach, Jim Montgomery. On Jan. 11, it was announced that Montgomery will lead the Atlantic Division team with his team in first place on that date.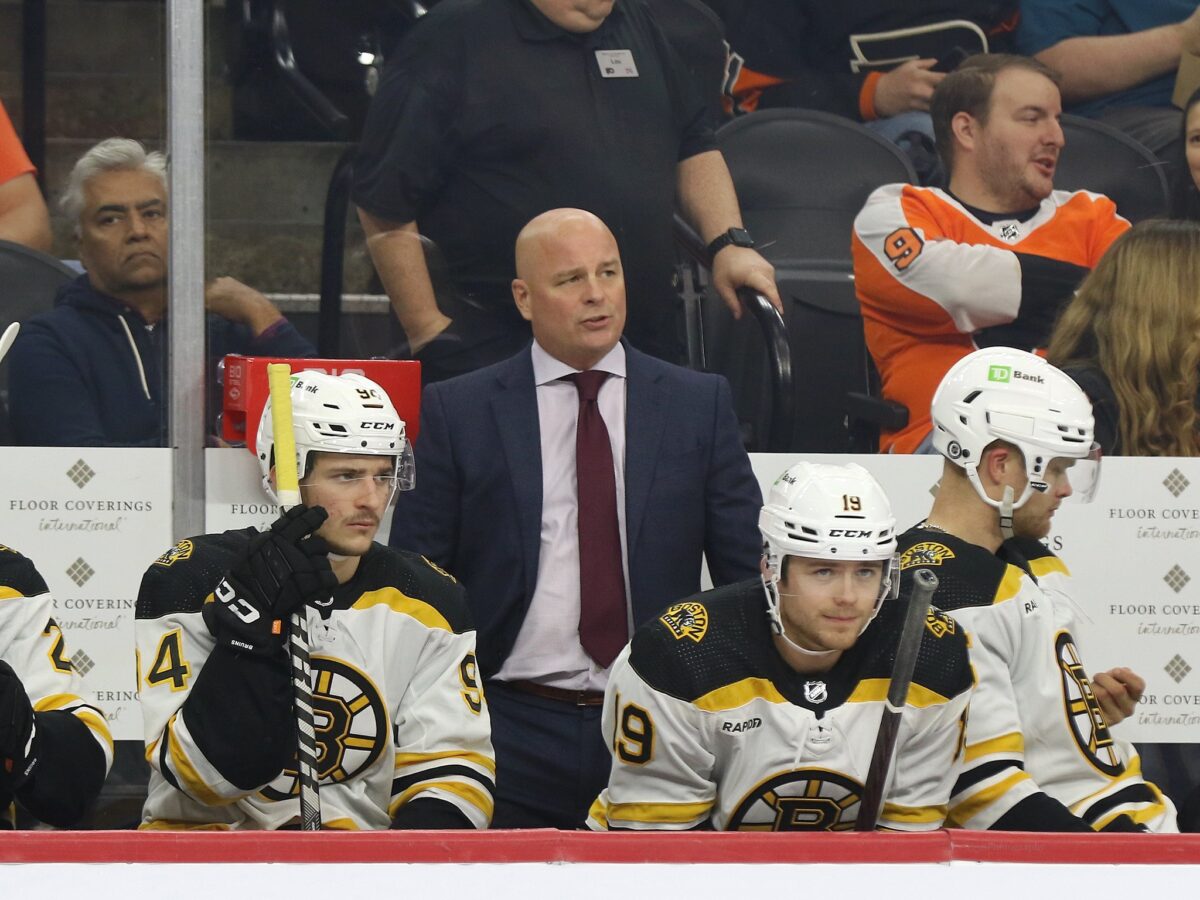 The three other coaches are Rod Brind'Amour of the Carolina Hurricanes for the Metropolitan Division, Peter DeBoer of the Dallas Stars will coach the Central Division team and former Bruins coach and current Vegas Golden Knights coach Bruce Cassidy will lead the Pacific Division. The rest of the all-star rosters will be announced following a fan vote.
Minus One: Kraken End Bruins Home Point Streak
It had to end sometime, right? After going 19-0-3 in their first 22 home games and collecting 41 out of a possible 44 points, the Bruins were handed their first regulation loss on TD Garden ice for the 2022-23 season by the Seattle Kraken, 3-0, on Jan. 12. Coming off a three-game sweep of a California road trip in four days, the Bruins were outplayed by a Kraken team that played a perfect structured game.
Related: Boston Bruins' 2022-23 Midseason Grades
---
Latest News & Highlights
---
Let's be honest, did anyone really think that Boston was going to go through the season without dropping a home game in regulation? It was a nice story, but the Black and Gold have bigger aspirations than playing 41 games on home ice and coming away with points in each game. 
Plus Two: Linus Ullmark
It's not very often that a goalie is a plus in a week where he splits his decisions, but Ullmark was not the reason the Bruins lost to the Kraken and he was one of the major reasons why they beat the Toronto Maple Leafs, 4-3, on Jan. 14. Boston was outshot by Seattle, 31-27, and truth be told, they were outplayed most of the night. Ullmark made 29 saves, 13 in the first period, and neither goal he have up was his fault. Brandon Tanev's first-period deflection alone at the side of the net and Eeli Tolvanen's turnaround shot from the slot through a screen were perfectly placed under the crossbar. 
Against the Maple Leafs, Ullmark needed to make 19 saves, however, most were high-volume and it felt like it was a lot more considering there were times Toronto pinned the Bruins in their zone own at different moments in the game. Ullmark has a 23-2-1 record with a 1.92 goals-against average (GAA) and a .936 save percentage (SV%).
Minus Two: Bruins Power Play Struggles
They only had three power play opportunities in their two games last week, one against Seattle and two against Toronto, but those three chances provided literally nothing. Force-feeding Patrice Bergeron in the bumper, teams overloading toward David Pastrnak, and trying to force-feed him have been noticeable problems. Montgomery said that his team's lack of man-advantage chances has a lot to do with his team's play (from 'Bruins coach Jim Montgomery looks inside offense's slippage in search of better production,' Boston Globe, Jan. 15, 2023).
"It's a signal that you're not driving pucks wide, you're not going to hard areas, because usually, refs call penalties that will equate to scoring chances. We need to do a better job getting on the inside in the offensive zone, off the rush and in the offensive zone, because that's usually where you draw penalties.''
When the Bruins' power play is clicking, they are move the puck quickly, finding the seams in the defense and getting their opponent's penalty kill moving around, unable to zero in on Bergeron and Pastrnak at the same time. There's too much talent, even without Jake DeBrusk, for their units to struggle.
Plus Three: Pavel Zacha Locked Up
There are a lot of decisions facing general manager (GM) Don Sweeney when it comes to the Black and Gold's upcoming free agents, but Sweeney locked up one of them up, Pavel Zacha, to a four-year, $19 million extension with an average annual value (AAV) of $4.75 million. It's a raise for the sixth overall pick of the 2015 Entry Draft from the $3.5 million he's getting this season. Zacha provides Montgomery with a lot of flexibility by being able to play all three forward positions, in all situations and anywhere in the lineup.
Minus Three: Brandon Carlo & Hampus Lindholm
Bruins defensemen Brandon Carlo and Hampus Lindholm were on the ice together in the two games and the results defensively were a lot different than they were earlier in the season. Against the Kraken, they failed to get the puck out of the zone in the first period and Tanev was alone at the side of the net and redirected Daniel Sprong's pass by Ullmark.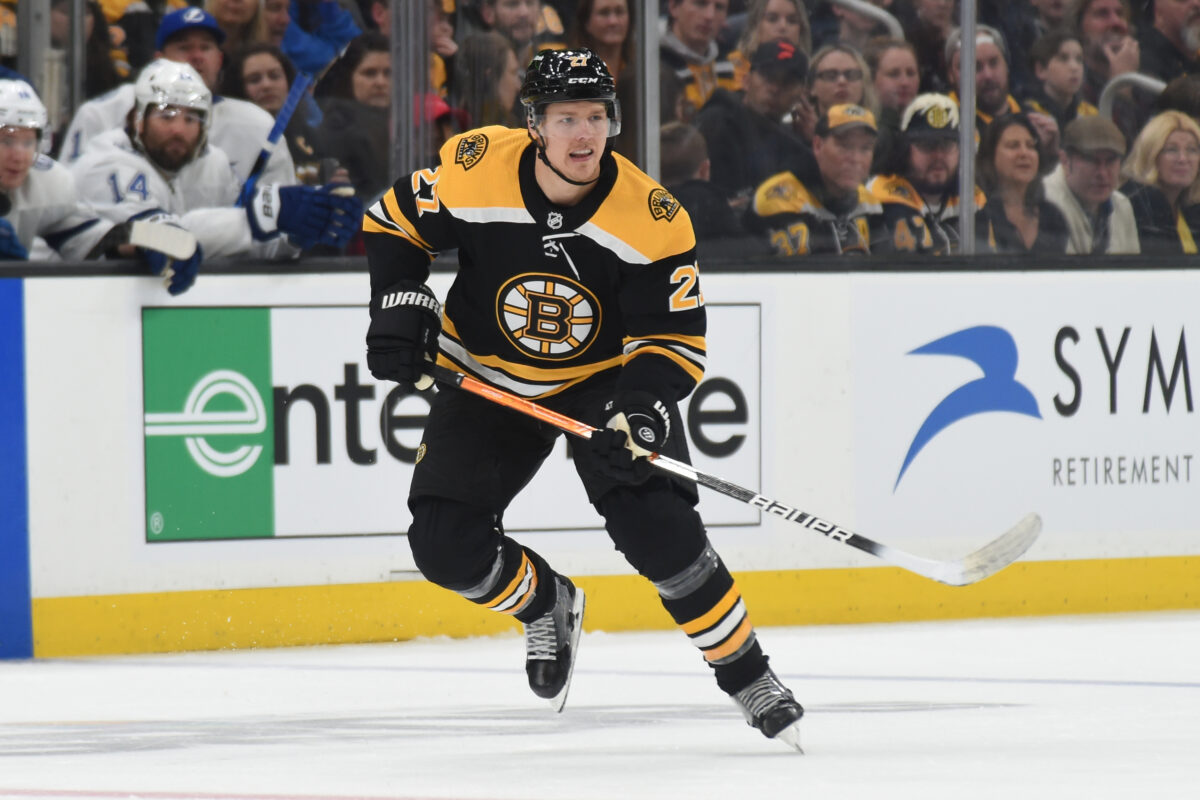 Against the Maple Leafs, they gave up too much of the blue line in the second period and Pierre Engvall took full advantage by entering the zone without any resistance and beating Ullmark with a perfectly placed wrist shot. In the third period and the Bruins clinging to a 3-2 lead, Lindholm lost the puck and Auston Matthews collected a pass from Michael Bunting and went around Carlo to roof the game-tying goal 3:17 into the period. Both defensemen have been good this season, but they need to be better than they have been in the last two games.
Related: 3 Takeaways From Bruins' 4-3 Win Over Maple Leafs
Overall, splitting two games against the Kraken, who are on a team-record eight-game winning streak, and beating the Maple Leafs, the team trying to chase you down in the division standings still should be considered a good week. The first game back from a west coast trip is always a tough one, but bouncing back from a pair of one-goal deficits against Toronto was a nice bounce-back win.
---
---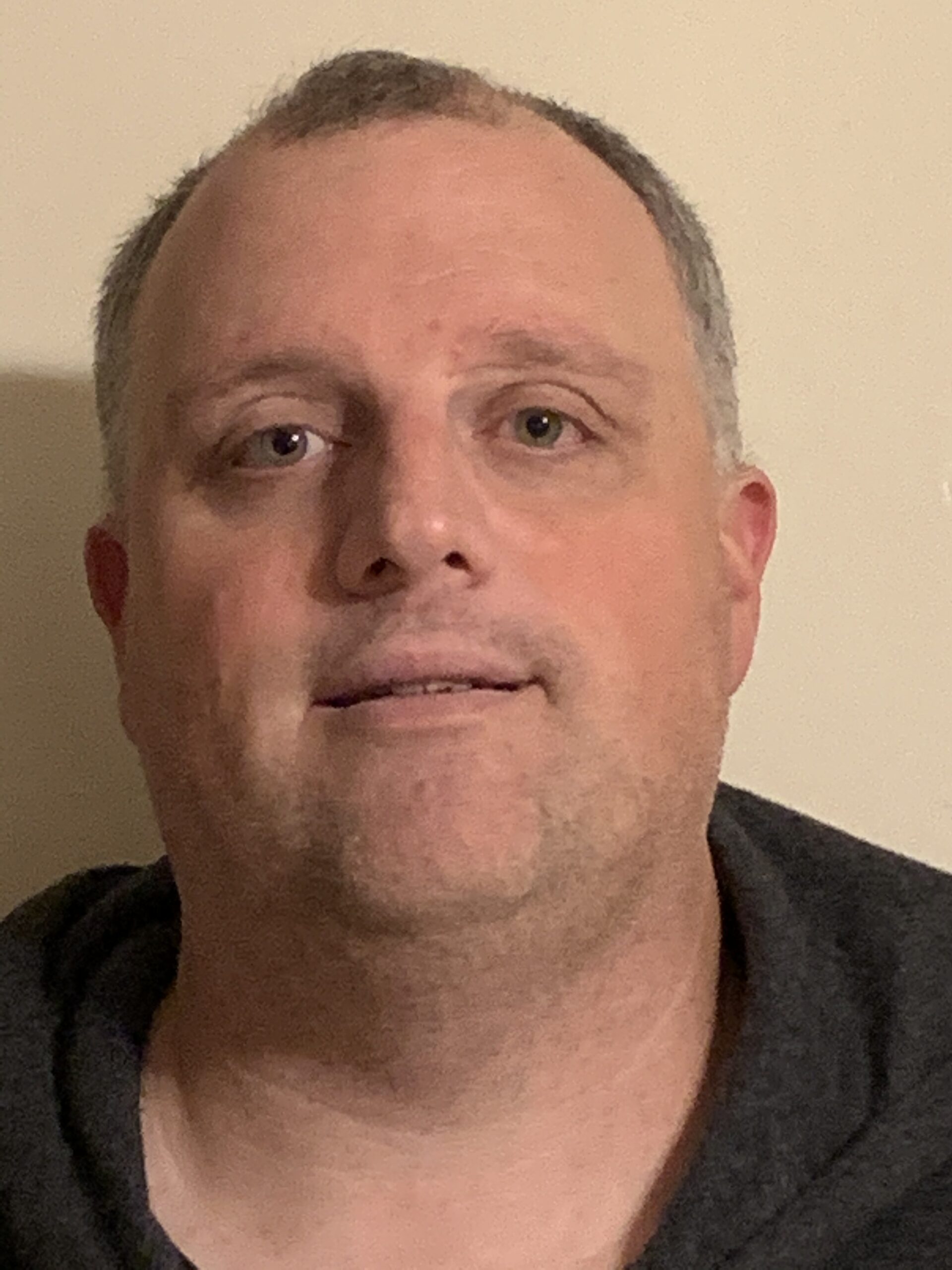 Scott Roche covers the Boston Bruins for The Hockey Writers. A frequent user of the Oxford comma. Scott has been a sports writer for 25 years for different sites and daily newspapers. Writing started out as a hobby, but it has become a passion for Scott over the years.