The Halifax Mooseheads entered the season looking to build upon a positive 2021-22 season that saw the Quebec Major Junior Hockey League's (QMJHL) youngest team qualify for the playoffs before losing in five games to the Acadie-Bathurst Titan. Keeping with the majority of the same roster, general manager (GM) Cam Russell was poised to be able to build on that success armed with an experienced defensive corps, several young skaters graduating from lower leagues as well as a cupboard full of draft picks to be used as capital. There is a cycle in junior hockey, and the Mooseheads are on an upward trajectory toward contention.
Building Positive Momentum
Last season saw the Mooseheads win 38 games and finish eighth in the league and fourth in the Maritime Division. Part of their success was due to their power play (PP), which finished ninth in the league and allowed them to steal some wins along with strong goaltending. With a more experienced team, especially on defense, the expectations for the 2022-23 season are much higher, with the sights set on a deep playoff run. Fans have not seen their home team win a playoff series since Montreal Canadiens prospect Justin Barron patrolled the blue line while the team hosted the Memorial Cup in 2019. Those fans are ready to watch their team compete for a championship again.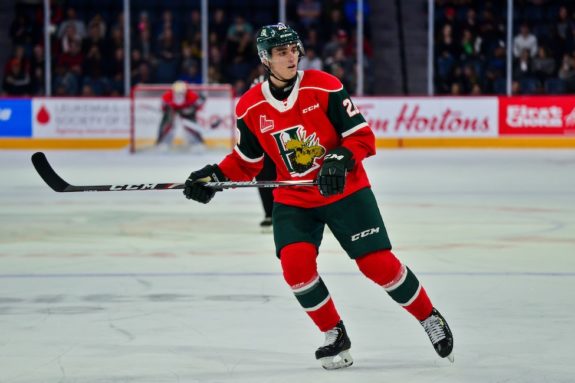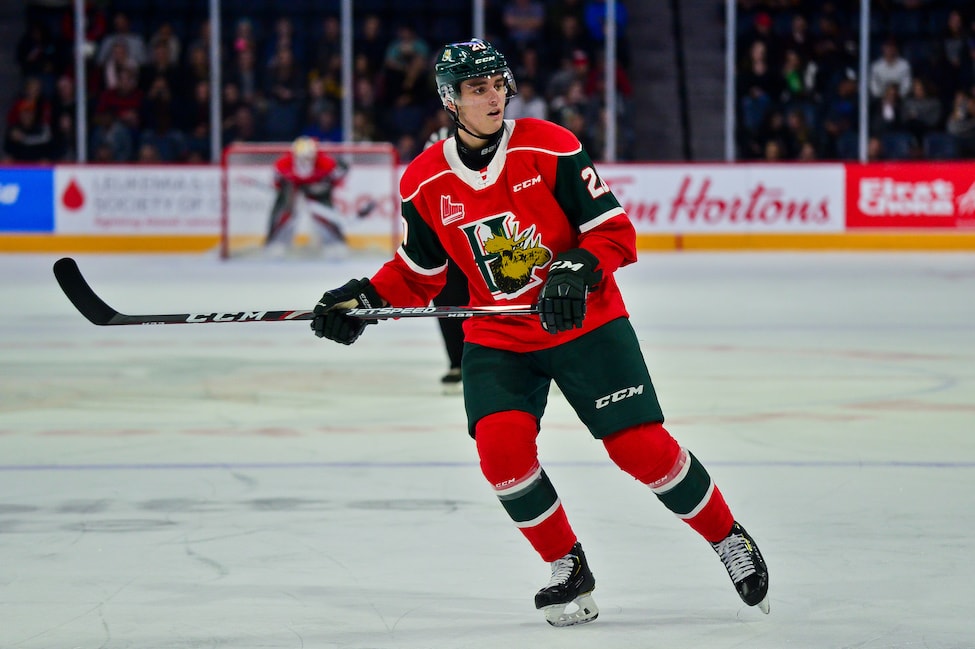 Heading into the Christmas holidays, the Mooseheads were comfortably in the lead in the Maritime Division and chasing the Quebec Remparts for the top spot in the Eastern Conference. They also had to deal with a very long, 10-game road trip as Halifax was set to host the 2023 World Junior Championship (WJC). They took that challenge on and came out on top going undefeated in regulation.
Adding Firepower 
With the QMJHL trade window opened, Russell used his deep well of futures and over-agers to add significantly to his offensive arsenal, bringing in the league's top goal scorer Alexandre Doucet, to be paired with the league's top point producer in Columbus Blue Jackets prospect Jordan Dumais. This added significant firepower to the QMJHL's top offensive team, something that excited Doucet as he arrived in Halifax.
"I think we all work hard and we have good skills, we can score goals and pass the puck, I think it's also a team thing. You can't do that without good players. I think both of us are playing with good linemates."

– Alexandre Doucet 
---
Latest News & Highlights
---
Russell was not finished, as he added more top-line talent in 20-year-old Josh Lawrence. The center was coming off a 100-point season last season with the Memorial Cup champion St. John Sea Dogs. Not only did he add a first-line center to his roster but he also added a significant dose of leadership and experience, which will be crucial for a team that has championship aspirations.
The Big Push in Moose Country
With the additional firepower for an already potent offensive team, the Mooseheads are poised to make a significant push toward the playoffs. The last game they lost in regulation dates back to Nov. 27, 2022, when they lost to the Moncton Wildcats on the road. Since then, they have put up 14 consecutive games with at least a point, which includes four straight wins at home since returning to Halifax after the completion of the WJC.
The team's approach to their first four games back home encapsulates what the Mooseheads will need to do to not only earn a high seed but make a deep playoff push. Head coach Sylvain Favreau has been with the team for six seasons, the last two as the head coach, working with the current core group. He has gotten them to buy into his system and approach. Favreau emphasizes things NHL scouts look for such as work ethic, puck support, and defensive positioning.  
Building on these habits as the foundation of his system, Favreau encourages offensive creativity in the offensive zone while stressing the importance of paying the physical price to generate goals.
"We manage the little details, play tight defensively and we play the right way in our own zone and it paid off. I'm someone who likes to play a physical game, it's an important aspect of my game that I try to bring every night." 

-Mathieu Cataford 
The gameplan and Favreau's efforts to build confidence in his team for every game is simple, but not easy, as 2023 NHL Entry Draft-eligible defenseman Dylan MacKinnon explains,
"We want to play a crash and bang type of game. They're (Sherbrooke Phoenix and Quebec Remparts) fast and skilled so you want to take away their time and space. Just beat up on their good players. I'm not really looking for the points but things are just opening up. With the confidence I've gained I make plays I wouldn't have last year; I'm making plays (assist vs Sherbrooke) now that I would have just dumped in and gone off before. I took my time and kept my head up" 

-Dylan MacKinnon 
Halifax has been able to roll four lines, all playing a fast, aggressive and skilled approach. What makes it more impressive is that they've done this over this homestand without one of their top players, Zachary L'Heureux, who has been suspended for three games. 
---
---
As important as the points in the standings have been, the way they've earned them has been of more importance to the coaching staff. Sometimes, a win can be taken with a lucky bounce, but this homestand has shown that down the stretch, not every victory will be pretty. Using the foundation coach Favreau has put into place allows for the Mooseheads to patiently stick it out, and even if mistakes are made at times, the consistency in the approach will provide positive results more often than not. Halifax is a highly skilled team, and with the addition of a determined work ethic, they will have everything needed to challenge for the QMJHL President's Cup.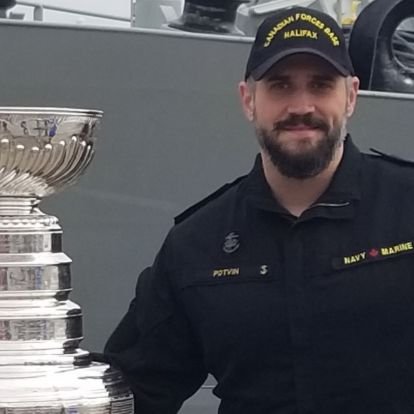 Blain is a regular contributor as a THW Writer. For over 7 years he has been a part time journalist and podcaster covering the NHL, the Montreal Canadiens and its affiliates. He has made appearances on various television and radio stations as well as podcasts to discuss the Canadiens, and the NHL. Blain has taken the lessons on integrity, ethics, values and honesty that he has learned as a 29 year veteran of the Canadian Armed Forces and applied them to his work as a journalist with the goal to be a trusted source of information and entertainment.